May, 29th, 2019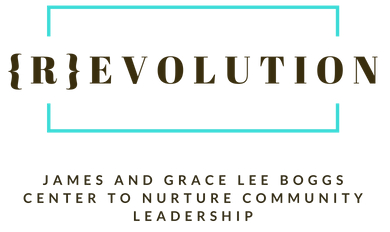 Thinking for Ourselves
Mayors Matter
Shea Howell
Mayors can make a difference. Chicago's new Mayor Lori Lightfoot took office this week, becoming the first African American, openly queer woman to head the city. A few days before she took the oath, she announcedshe would stop water shut offs. In unequivocal terms she said, "Water is a basic, basic human right. If you're turning off water, you are effectively evicting people. And we know that that disproportionately affects low income people of color who are going to be shut off from water services."
Mayor Lightfoot called water shut offs "heartless," and said, "When you cut somebody off from water, you're effectively evicting them and putting them on the street. We will not do that in the city."
As with Detroit, Chicago has experienced rapidly accelerating water bills. They have tripled in the last decade. In the past 12 years 150,000 households have received shut off notices. Illegal reconnections have actually outpaced the legal ones.
The decision by the Mayor to move Chicago systematically toward a water affordability plan was based on a thoughtful report prepared by her transition team. It is a document worth reading. I especially recommend it to our own Mayor and City Council.
The report also provides a basis for the Mayor Lightfoot to "(resume) leadership in Great Lakes issues" such as climate resilience, restorative infrastructure and aquatic invasive species. "Chicago City government has an absolute responsibility to protect Chicagoans from environmental harms," Lightfoot said. "This starts with bringing back the Department of Environment to combat climate change and ensure that residents have clean air to breathe and safe water to drink no matter their race, economic status, or zip code."
These actions are important because they bring into the public sphere values that are badly needed as we develop policies in the face of increasing challenges around access and safety of water.
The values behind the choices the new Mayor is making are essential as we prepare for long term struggles around the role of cities and democracy in our country.  Increasingly we are coming to understand that right wing, corporate forces are aggressively limiting direct democracy in cities. Pursuing state level preemptive actions, right wing, corporate financed legislatures are blocking direct democratic actions by local governments.
The rate of preemption bills introduce by state legislatures has spiked dramatically with the rise of conservative power. For example, "six out of 10 Americans now live in a state where a city can't pass a minimum wage that's higher than the state minimum wage," according to Alexander Hertel-Fernandez, an assistant professor of political affairs at Columbia University and the author of the new book, State Capture: How Conservative Activists, Big Businesses, and Wealthy Donors Reshaped the American States—and the Nation.
We in Michigan have seen plenty of this doctrine in action, from the effort to  limit residency requirements, to forced cooperation with ICE, and emergency management, the State has deemed cities, especially Detroit, as nothing more than administrative units.
Yet the growing power of progressive cities will not be stopped. For centuries, cities have been the natural site of politics.  Part of the deep, structural changes we are finding our way to creating, begins with a new understanding of the power of cities, the purposes and responsibilities of local governments. The new Mayor of Chicago is helping make clear what kind of values are at stake for our futures.
---


---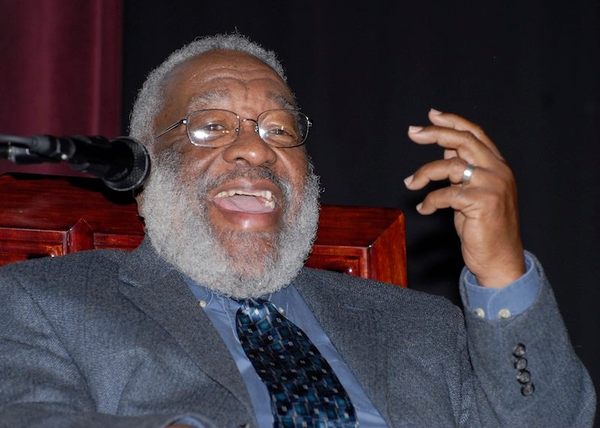 (A Father's Day letter from our friend, Rachel Elizabeth Harding)
Dear Folks,
Today I am honoring my daddy, Vincent Harding, who passed into glory on this day, five years ago – May 19, 2014.
When I think about my daddy and my mama, Rosemarie Freeney Harding, at this juncture of my life, what comes most strongly to my mind is the way they embodied together a tremendous warmth, dedication and depth of spirit in the midst of struggle. They wrapped faith and resistance very beautifully in imagination and a wide, inclusive understanding of family. And they gave me room to find my own way in the world with their support. I am grateful every day to Creator and Creation for my parents. My mama and daddy's work is, in many ways, the model I take for my own life.
Daddy was a historian in love with the best possibilities and most humane potentials of this nation. He believed that any TRUE democracy the country could claim was created by the great river of struggle of Black people and many allies who were able to envision the United States of America beyond the limited and stultifying sights of the "founding fathers."
Daddy was a teacher with a marvelous gift of encouragement. He credits my mom with recognizing, sustaining and modeling that gift for him/in him. Over the course of his life, Daddy developed the capacity to listen carefully and intently and to offer guidance, sometimes in just a few words, that sent students in the direction of deep introspection and in search of ancestors (blood and chosen) who could be models for them in "freedom work." And he LOVED young people and liked to be in the midst of their questioning, probing, challenging, risk-taking energy.
My prayer for this day, is that Daddy's spirit will enliven and protect the youth in Denver, Bahia, Rio de Janeiro, New York, Atlanta, Chicago, Philadelphia, Barbados, Boston, New Mexico, California and all the places between and beyond where young folks are looking for new ways to care for one another, to be human with each other, to stand up for poor people, for Black people, for Native people, for the water and the land, for the wellbeing of plants and animals, and to imagine healthy ways for us all to live together in this beautiful, suffering, tenacious world.