September 30th, 2019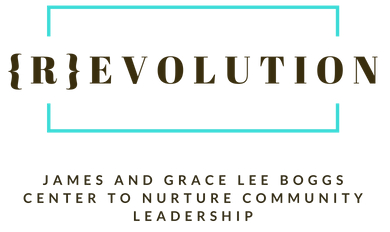 Thinking for Ourselves
Reading Tests
Shea Howell
School has barely begun, but many of our youngest students are getting ready for a test that most educators think is dangerous and disastrous. Under the Third Grade Reading statute, children must pass a series of tests and establish a "proficient" reading score, or  face being held back from fourth grade. The first of three mandated tests outlined in this process by law must be given within the first 30 days of school.
Virtually all educators agree this is misguided meddling by State legislators that will damage children. Over the last two decades of Republican dominated legislatures, Michigan has been steadily sinking in relation to other states. In  2017 data from the National Assessment of Educational Progress found that Michigan was tied with Tennessee for 35th in the nation on fourth grade reading scores.
Since the passage of the law in 2016 many districts have been targeting reading and providing additional training and support for teachers and students. The result has been "modest gains." The 2019 M-STEP results reported the number of not proficient students going from 31% in 2018 to 30.4% in 2019. According to analyses of national testing data, Michigan students are performing among the bottom 10% of states. According to 2017 results from National Assessment of Educational Progress, Michigan ranks in the bottom third of states for fourth grade reading and eighth grade math. It's also 43rd in school funding equity.
It is not likely that the complicated process of learning to read will see a quick improvement as children are subjected to a series of tests. Nationally, state mandated efforts to punish children who are not learning to read by third grade have been a failure. Four years before Michigan passed this legislation, North Carolina tried it in 2012. After spending $150 million researchers from North Carolina State University concluded that the state was "going backward" and "treading water." Nearly two decades ago Florida tried the "read or flunk policy , and while it produced initial gains, they faded quickly. It, too, was a failure.
On the eve of this policy taking effect current data indicates nearly 55% of third grade students failed the predictive test with only a slight improvement in scores statewide. According to 2019 results of the Michigan Student Test of Educational Progress released this month by the Michigan Department of Education, 54.9% of third graders — or 55,336 students — scored less than proficient on the English language arts test. That's a modest improvement compared with 55.6% last year.
The Michigan Department of Education is downplaying these results, saying that they estimate only 5% of third grades students will be held back. There is little reason to believe this number.
There is every reason to believe the majority of students held back will be in our urban areas. In Benton Harbor only 5.6% of students passed a similar test last year.
Community groups like the Detroit Independent Freedom Schools Movement are advocating for the repeal of mandatory retention. Educators and state officials are beginning to join the effort. But in the meantime, parents should be aware that they have a right to intervene in this process. They can ask the superintendent for an "exemption" for their child. The law provides:
Coordinators for a student with an individual education plan or a disability can request an exemption for the student.• An English language learner with less than three years of instruction in English may be granted an exemption.• A student may be eligible for an exemption if he or she has received intensive reading intervention for two years and was previously retained.

• A student who has been in the school district for less than two years may be exempted.

• A parent can request an exemption within 30 days of being notified of possible retention.

• Parents, teachers or school personnel may request a good cause exemption, and superintendents have the final say.
Our children have been consistently abused by decisions made by the Republican dominated legislature and its meddling in education. We know that love and individual attention create learning. As a community, we can provide these, no matter what the state continues to do. That is the ultimate test of our commitment.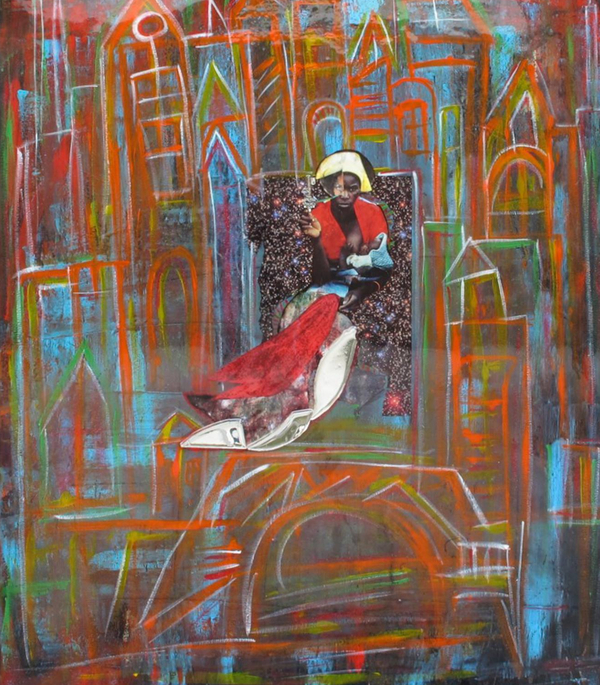 (this art is from Soraya Jean-Louis McElroy)

Apply today for the Detroit Emergent Strategy Immersion taking place October 24-27. We're interested in building connections state-wide, so please share with Michiganders working towards justice. We are prioritizing the applications of Black people, Indigenous people, and people of color.
_____________________________________________________________________________________
Climate Strike
Rabbi Moshe Givental
We are on the heels of another round of Climate Strikes around the world. This was organized around the impetus of 16-year old Greta Thunberg, encouraging school children to skip school on Friday in protest of the childish actions of our adult leaders. At least 4 million gathered around the world making their voices heard.  Southeast Michigan held protests in Ann Arbor, Detroit, Troy, among others. After hearing from Emma Lockridge from Michigan United, Justin Onwenu from the Sierra Club a number of High School Students and others, Richard Feldman from the Boggs Center reminded us that we were continuing Dr. Rev. Martin Luther King Jr.'s fight against the 3rd triplet of evil, materialism, on that corner in front of Somerset Mall, on the intersection of W. Beaver Road and Coolidge Hwy., where about 200 people gathered. The following remarks were delivered there on Sept. 20th, 2019.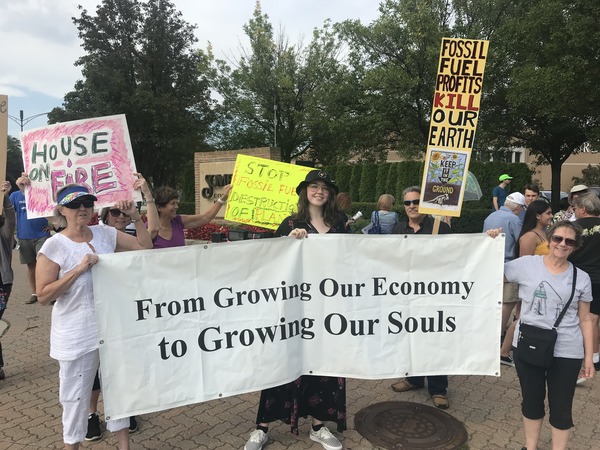 "This is what democracy looks like. All of us, gathered right here. Don't believe the people who say that you must be voting age to make a difference, nor that voting is your most powerful tool in the struggle for justice. Voting is important, but it's the meekest of our weapons. Only taken out of the shed once every few years, lulling us to sleep the rest of the time, as if there is no other work to be done. What we are doing today, the agitation for change and justice that you can do every single day of the year, however young you or old you are, that is part of our most powerful arsenal. Are you ready to agitate?
I want to take a few steps back now to zoom out and look at the causes for our environmental and climate crises for which the overuse of fossil fuels we're protesting today is just the tip of the iceberg. The disregard for human life, and the life of other species and eco-systems around us is much, much older. Sadly, it is part of the very structure of how we organize society. The systems of Patriarchy and Colonialism which form the subconscious and structural foundations of all of our lives, buildings illusions of meaning and power through power-over and control, have been wreaking destruction and death for centuries and millennia. Even our hunter-gatherer ancestors, while gathering in peace, eventually developed hunting tools powerful enough to wipe out multiple species off the map of the world. The development of large-scale agriculture, in controlling what was to grow where, destroyed entire eco-systems to supplant them with what was comfortable for our species. To a significant degree, all of this is normal animal behavior, we did what we needed to do as communities and as a species to survive. The issue and difference today, is that the scale of destruction is so massive that we are not only causing global extinction, but undermining the very life-support systems of the planet.
The next piece I want to share might sound even more radical. There is a way, I think, in which Republicans and "Climate Denialists" get this reality on a deeper level than the average Democrat who supports measured step-by-step change. While Climate Denial is clearly based on political and corporate propaganda, I think that on another level, this Denial is a subconscious coping mechanism, trying to cope with the reality that stepwise change is no longer sufficient. As the slogan goes, "We need System Change, not Climate Change." So, while they may be in "denial" – they're at least trying to cope with the reality of system change, while most democrats still believe that piece-wise measures will be sufficient. Dropping fossil fuels is just one small part of the necessary recipe. The dangers before us, sanity, as well as ethics, demand that we rethink and redesign our entire relationship with Life. Even the Green New Deal is just one step towards that. Like the Copernican revolution which forced humanity to remove itself from the center-focus of the universe, this (r)Evolution calls upon us to remove ourselves from the colonialist privilege as overlords of all life on the planet. Just like that revolution challenged not just facts but authority, values and people's basic sense of reality, so will this too.  I'm pointing this out to remind us that no one here created this problem, no matter what generation you belong to. Nor are we free from committing to lean-in beyond our capacities and wildest imaginations, to work together to create the more beautiful world we know is possible. This is what democracy looks like, all of us gathering here, waking each other up, agitating for more awareness, and supporting each other in the work ahead. Don't believe anyone who tells you that voting is your most powerful or only weapon for change, democracy demands we exercise its muscles over and over, not just a few times a year at the ballot box.
__________________________________________________________________________________________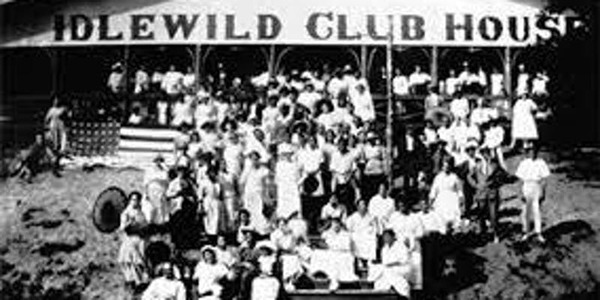 The historic town of Idlewild was founded in 1912 and quickly became a place of refuge, restoration and rest from the segregated society of America. Prominent African Americans built cabins, homes, churches and businesses in this hideaway community.
After WWII, entertainment, in the form of clubs, bars, theaters, restaurants, concert halls, and other venues became the major draw for this town. 30,000 people would visit Idlewild on the summer weekends.
Join this bus tour led by historian Jamon Jordan of Black Scroll Network History & Tours as he takes you through the Jim Crow era to a Black resort haven of history, recreation and music.
_______________________________________________________________________________________
A Visit with Grace
Kamau Ayubbi
(September, 2014)
Yes, last Saturday I was honored to visit with Grace Lee Boggs on behalf of my mother Nobuko. It was meaningful in all aspects so I will describe some of it.
First of all, in my drive there from Flint I was stopped a few blocks away by a bike race running through Grand River Avenue in Detroit. After waiting some 15 or 20 minutes it occurred to me to park my car and walk across the river of bicycles to Grace's house. So on my walk through it and down the block I came across Genesis Lutheran Church. This is the site where my mother worked with Grace and other folks in Detroit to create "I dream a garden," a song and dance about the reimagining and repurposing of Detroit through Gardens and other important work. This all began probably more than 10 years ago when I lived in the Bay Area and my mother would tell me about Detroit and Grace. There still remains a thriving garden present at the site and hundreds or maybe thousands more throughout Detroit and Flint these days.
When I reached Graces' home two blocks away from Genesis, I was met with a piece of mail just arrived from Jenny and Maiya. That mail was immediately handed to me for reading to Grace. Grace recognized me and acknowledge me right away asking about my four children. We got my mother on speakerphone to exchange some words so that Grace and she could hear each other's voices. As we sat quietly in presence and reflection I thought about all the important work leading up to this moment and all to come. I read Maiya's short stories and poems as requested by Shea Howell. Grace chuckled and appreciated what we read. Letters and poems written about social justice, imagination, and transformation. Ending with a piece about the Caterpillar, cocoon, and butterfly.
Afterwards, I sat quietly, thought about legacy and asked Grace if there was anything she wanted to share. Perhaps she will share something of social, political or ideological relevance I thought in my mind. "Tell your children that they are geniuses". When someone in their late 90s who has spent their life struggling to improve the human condition speaks, there's a profound resonance. Much of what we tell ourselves, our children, our spouses our community is what we become. Perhaps the simplest advice is the best. What if my entire generation spoke these powerful words into their children? And in addition to that, left out any other words or behaviors that would contradict the innate potential within each of us?
As I think about it, genius speaks of creativity, the ability to conceive, identify and implement solutions to our human condition.
And then I think about the importance of speech. That in order to speak the truth we must cultivate the ability to recognize it. And further, in order to recognize it we must train our hearts minds and vision to identify its presence. Grace gave me some good homework.
When someone like Grace Lee Boggs, Maya Angelou, Yuri Kochiyama, and others who spend their lives dedicated to higher purposes speak to the particular person (in this case myself) I like to think of how it applies to the people around me and hence I share these words.