Living for Change News
April 11th, 2017
Michelle Alexander and 

Ruby

 Sales 
in conversation about 
Beyond Vietnam
a Sermon by Dr. Martin Luther King, Jr.
WATCH IT HERE

---
Public Information: 4-6 PM
Public Hearing: 7-9 PM
Location: University Center at Ferris State University
More info: hildeheron@aol.com
TRANSPORT TO  THE HEARING:? A FREE bus will meet riders at noon at Central Methodist on the corner of Adams and Woodard and return there after the hearing, which ends at 9:00 PM. It's a long day, but MCWC is providing food at Ferris State for bus riders upon arrival. To reserve a spot on the bus, email Peggy Case at michiganCwaterC@gmail.com
---
Thinking for Ourselves
Resisting Closures
Shea Howell
We are rapidly approaching the moment of decision on Detroit public school closings. The announcement in January by the State School Reform Office that another 24 schools would be closed in Detroit has been met with angry, vocal resistance. Parents, students, teachers and community activists are holding meetings. They have stages rallies, protests and speak-outs. Everyone agrees that more school closings will harm our children and our communities. The Mayor is on record as opposing closings and the newly elected school board has found the courage to file a lawsuit, claiming the closures violate state law.
In response, Governor Snyder commanded State Superintendent Brian Whiston to develop agreements that he hopes will defuse resistance. These agreements are a shameless scam. They will subject schools to stringent requirements and provide a pretext for continued state intervention, including the possibility of more closures and district takeovers. Unable to make the distinction between coercion and a partnership, the spokesman for the state education department, William Disessa said that if the schools "don't develop a partnership agreement with the Michigan Department of Education by April 30, then they will be subject to the next level of accountability."
These forced partnerships are not in the interest of our children or our communities. They are another pretext for relentless privatizing actions. The same forces that have been destroying our schools for nearly two decades designed these "agreements."
Meanwhile the search for a superintendent has sparked additional controversy, especially given the State imposed restrictions on the process, including a short time line and unrealistic requirements for the job. Stephen Henderson of the Detroit Free Press wrote last week that the selection process was "ill advised," and now "we have a bit of a mess on our hands."
In this atmosphere parents are organizing to take a stand against the testing used to justify closing schools. These test scores have become a potent weapon in the drive to privatization. They reflect the effects of chaos created by State imposed instability and economic disparity, not the development of our children or the full context of the school. Some parents are refusing to participate. About 450 parents have already turned in letters opting their children out of the Michigan Student Test of Educational Performance. This effort is likely to accelerate as we move through a testing period that lasts to the end of May.
Parents, students, teachers and community activists are coming together to challenge what is happening to our children and to our communities. Schools are essential to the life of our neighborhoods and the development of our children. We are not only demanding that all schools remain open, but that education be provided in ways that reflect the deepest needs and aspirations of our children to become socially responsible, creative and fully engaged adults.
In the course of struggling to keep these schools open and to ensure critical, creative education, young people are learning how to become active citizens. They are learning that justice requires collective, organized actions to become real. The Detroit Independent Freedom Schools Initiative is part of this effort. They are hosting a youth forum at Bob's Classic Kicks on Friday evening, April 29 at 6 pm.  Join us to hear what our young people are saying about the kind of education we need.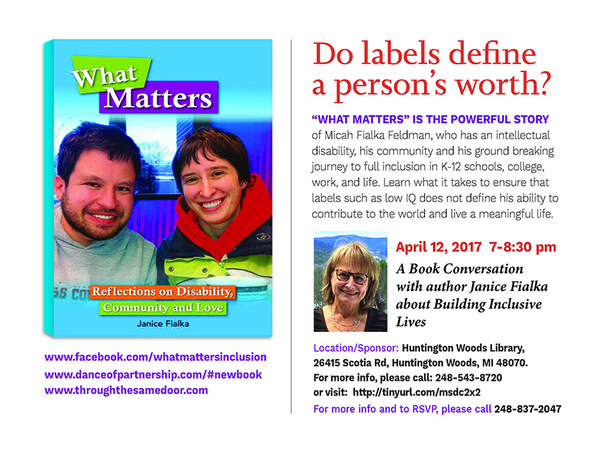 ---
Reflection on Love and Struggle
Robin D.G. Kelley in conversation with Fred Moten
Transcription and commentary by Mike Doan
How do we build a new future? How central to this work are love and power?
"Love is the answer." "All you need is love." "Love trumps hate." Hopelessly naïve?
Love (noun): A sentimental feeling. An intimate, personal, private state of mind. The dullest of the weapons of the weak.
Or, can love become "a material force for change," as Jimmy used to say?
"Power is the enemy." "Change the world without taking power." "Power corrupts, absolutely." Hopelessly naïve?
Power (noun): A repressive, abusive force. The essence of domination and oppression. What they've got over us, or we've got over them—and we'd rather do without.
Or, is there also power with, the power we build and share together, as Grace used to say?
What, after all, is power? And what's love got to do with it?
**
Transcribed below is part of a conversation featuring Robin D.G. Kelley and Fred Moten. The discussion took place in Toronto on April 3rd, 2017—one day before the 50th anniversary of Dr. King's speech, "Beyond Vietnam: A Time to Break the Silence," delivered at New York's Riverside Church in 1967; also a day before the 49th anniversary of King's assassination.
Earlier that week, Kelley joined Stephen Ward in Detroit to reflect on the lives and activism of James and Grace Lee Boggs, and on the complicated legacies of Martin and Malcolm. The discussion excerpted below, from April 3rd, takes up many of the same themes and questions…
***
Robin D.G. Kelley (1:31:07-1:35:44): "To live together, and renewing the habits of assembly, are really critical…. We assume that somehow mass movements are sources of power, and I think we misunderstand power. And I was trying to talk about this Saturday night, you know, and there was a quote from Dr. King that I was paraphrasing but that I wanted to pull up here, that I think is really important, where he talks about why we shouldn't be afraid of power.
And he says, you know: 'You see, what happened is that some of our philosophers got off base. And one of the great problems of history is that the concepts of love and power have usually been contrasted as opposites, polar opposites, so that love is identified with a resignation of power; and power, with a denial of love…. Now, we got to get this thing right. What is needed is a realization that power without love is reckless and abusive; and that love without power is sentimental and anemic. (Yes.) Power at its best, power at its best is love implementing the demands of justice, and justice at its best is love correcting everything that stands against love.'
Right? So, think about the importance of love as a center for renewing our habits of assembly…. And recognizing that taking power, building power, is not something that we should resist, but we should claim.
We often are on the other side of power: we see power as something we resist, rather than something we take. And I wanna say that because, the other person who is, sort of, a huge influence on many of us is Grace Lee Boggs. And one of the things that she and Jimmy Boggs were working on, was they argued that dialectical materialism, as we knew it, was an epoch that was over. And to replace dialectical materialism they argued for dialectical humanism: that the fundamental struggle is not the class struggle between proletariat and capitalist—especially in an age when automation and other forms were, sort of, transforming the proletariat—but rather, our struggle to become more human, whatever that—and you know, we could debate about that—but the struggle to become more human.
And to become more human, is to basically recognize, you know, what it means, to live with… to live for, about, with… love. To build community, where there's no outside.
You know, what does that mean? What does that require of us?
And you cannot build, or embrace, a new humanity for the future without actually acknowledging what Fred [Moten] began with, and that is: our planet is in peril, you know?
That to love the planet, and to love each other, and to love life, is not a sentimental love, but agape—that is, love where there is no outside, where you are constantly building community. And it's filled with tension to do that, it's a struggle to do that.
But that, to me, is the only way we could build the kind of futurity that you're talking about. We can't have a future that's based on a false utopia—that is, you know, a land of milk and honey. That our future is actually here. We're already in the future.
The question is, how do we hold on to that vision, that through power and love we could produce a world in which we're not shaming each other, we're not beating each other down, we're not afraid of each other; where we're not invested in economies that are based on both scale and profit; where we're not trying to make, sort of, new entrepreneurs as the future, you know, as the only future available—that we're not reduced to human capital, but human beings, whatever that means?
And that, to me, is really the essence of how to build a new future."
---
WHAT WE'RE READING
10 Rousing Struggles for Public Water
Transnational Institute
---
The James and Grace Lee Boggs Center to Nurture Community Leadership
.
3061 Field Street
Detroit, Michigan 48214
US