April 27th, 2021
---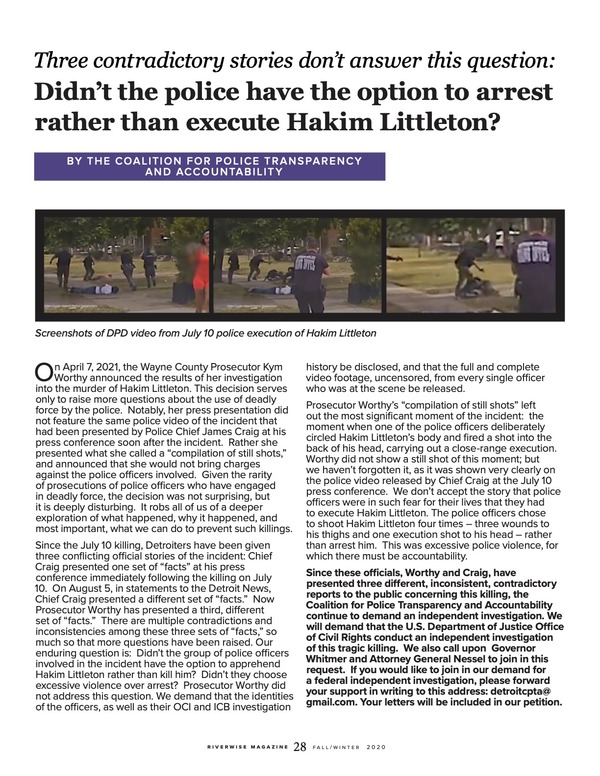 ______________________________________________________________________________________
Thinking for Ourselves
No More Trials
Shea Howell
On a warm June day, almost 50 years ago, a jury found Angela Davis not guilty of murder, kidnapping, and criminal conspiracy. The all-white jury deliberated for three days before returning its verdict.
Then, as today, the power structure was quick to claim the verdict as vindication, not of Davis, but of the "justice system" that had hunted her. When pressed by reporters to affirm that the verdict showed how fairly the system worked, Angela Davis simply said, "A fair trial would have been no trial at all."
In the long decades since, the tactic of using the exception to deflect systemic change has been refined. We continue to see the exceptions lifted up to validate a racist, destructive, deadly, and brutal system. Let us be clear. This system cannot be reformed.
Since the beginning of this year to the middle of last week, police have killed 319 people. Mapping Police Violence documents that since 2013 police have killed more than 8000 people. That is nearly three people a day. Over the course of the Chauvin trial, police killed at least 64 people, including two children. In all of this death, fewer than 2% have led to charges. An infinitesimal amount have resulted in  convictions.
The problem, however, is not the lack of convictions. The problem is the police. They kill people who should be alive today. They harass and intimidate people. They turn normal encounters into deadly situations. They do not make us safe.
Now, enabled by right wing legislators across the country, they are supporting efforts to outlaw the very demonstrations against this violence that are necessary to bring about real, transformative change. They know it was massive demonstrations that freed Angela. They know it was massive demonstrations that convicted Derek Chauvin. They know it was massive demonstrations that brought some measure of solace to the family of Aiyana Stanley-Jones to Malice Green.
That is why white supremist republicans are moving to attack demonstrations. The New York Times reports that "G.O.P. lawmakers in 34 states have introduced 81 anti-protest bills during the 2021 legislative session — more than twice as many proposals as in any other year." The right wing is doing everything to silence criticism, through both legal maneuvering and outright bullying.
U.S. Congresswoman Rashida Tlaib simply told the truth after the killing of Daunte Wright,  saying, "Policing in our country is inherently & intentionally racist. Daunte Wright was met with aggression & violence. I am done with those who condone government funded murder. No more policing, incarceration, and militarization. It can't be reformed." Yet she was met with tremendous backlash.
Detroit's own police chief couldn't wait to attack her. Chief Craig, whose officers killed two more people between the verdict and the remark by the congresswoman, declared her comments, a "disgusting knee-jerk response." He took to his favorite news station, Fox, to call for her resignation. "I'd love to see her resign, I'd throw her a goodbye party," he said.
The Chief would do better to save his "disgust" for those who use force and violence against the community. He would do well to spend less time on TV.
Over this half century, we have developed a rich, imaginative, and thoughtful understanding of community safety and mutual care. The abolition movement is gaining visible strength. Consider the responses in Minnesota in the wake of the killing of George Floyd:
"[It] galvanized organizing in communities of color. Immigrant business owners, frustrated by a lack of police protection, started their own community patrols. Students of color demanded their schools cut ties with police—and often won. This week, Minnesota students joined an almost unprecedented statewide walkout Asian Minnesotans organized their own communities to understand anti-Black racism. Young Somalis, embracing their Black identity, stepped forward in solidarity with African Americans. Immigrants from East African backgrounds cited their experience joining the George Floyd protests to lead demonstrations for Oromo rights…Pushes for reform continue at the state and local levels, including a grassroots campaign to replace the Minneapolis Police Department with a Department of Public Safety."
This is a moment of real possibility, demanding courage and imagination. For the first time in half a century, deep, structural change is not only possible, but ever more urgent
___________________________________________________________________________________________________________________
Chauvin verdict is the exception, not the norm, in 'justice' system 
by Amanda Alexander
"…This guilty verdict is an anomaly within a legal system that rarely punishes police officers in the same way it punishes other people. The focus shouldn't be on whether or not this anomaly signifies some sort of sea change in policing or the criminal punishment system. It does not. We cannot change the system with piecemeal reforms or on a trial-by-trial basis, not when depraved indifference to human life is at its very core. Instead, we must focus on creating conditions where Mr. Floyd's murder would not happen in the first place…" KEEP READING
---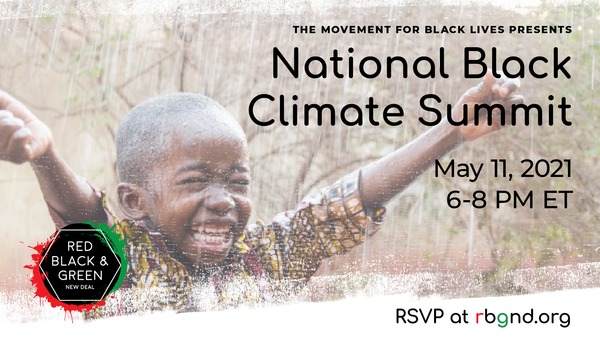 ---
SEMIS Virtual Community Forum Week: Past, Present, and Future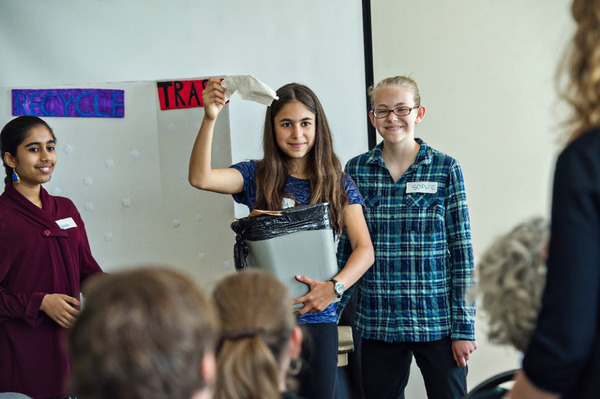 5/17 – 5/21
REGISTER
---
WE'RE LISTENING TO…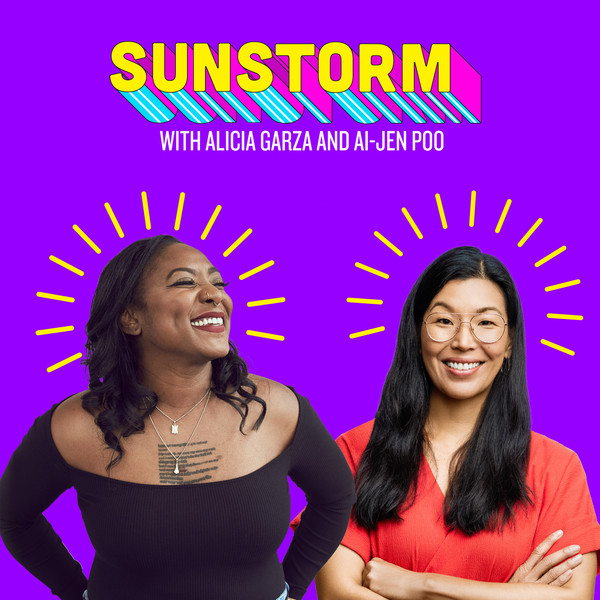 ---