April 11th, 2022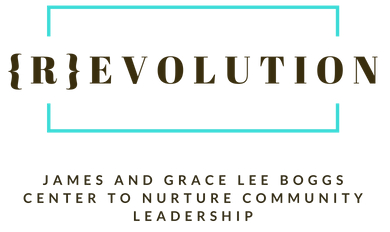 ---
Thinking for Ourselves
Urgent choices
Shea Howell
For more than twenty years I have spent April 4th with Dr. Martin Luther King's speech Beyond Vietnam: Breaking the Silence. This year marked the 55th anniversary of the evening at Riverside Church where King called the US the "greatest purveyor of violence" on earth. He identified militarism, materialism, and racism as the cornerstones of a culture of violence moving us toward "spiritual death."
This year I joined with the Breaking Silence Project for a virtual gathering that included an introduction by Rev. James Lawson, a comrade of Dr. King, and life long advocate for non-violence. The reading by well-known activists was followed by an engaging panel discussion led by Stephen Ward of the Boggs Center. Robin D.G. Kelley, Andrea Ritchie, Crystal Cavalier, Justin Pearson and Nse Ufot  talked about how much the speech still remains relevant and how much work we have to do to  create loving communities rooted in a culture of peace.
This year, as the world is engaged in the most dangerous armed conflict since WWII, King's call for peace seems especially important. Rev. Lawson called for a nonviolent movement for peace far beyond anything we have seen. He identified the hypocrisies of our own country, defending democracy in Ukraine but not voting rights in Georgia or Texas. He talked about our concern for children fleeing Russian bombs, while refusing to protect children in the first year of life in the US.  And he offered the hope that this is a moment of new choices, new opportunities to look honestly at who we are, and the kind of people we may yet become, if we make the right choices.
But the world of today is much more violent and dangerous than it was on the night King spoke.  Over this half century, we have engaged in war after war, advanced our weapons of mass destruction, created sophisticated mechanisms of thought control, and systematically undereducated our people. The crises we face are not only those of military conflict and nuclear catastrophe, but collapsing ecological systems no longer able to sustain life.
We are in the midst of an earth shift. All that was once solid has melted into air. Yet, it is the control of capital and the drive for profit that continue to shape the decisions that are destroying life. Here, the call from Dr. King still resonates when he said:
I am convinced that if we are to get on the right side of the world revolution, we as a nation must undergo a radical revolution of values. We must rapidly begin the shift from a "thing-oriented" society to a "person- oriented" society. When machines and computers, profit motives and property rights are considered more important than people, the giant triplets of racism, materialism, and militarism are incapable of being conquered."
Shortly after the reading of King's speech I read a statement by Rafael de la Rubia, founder of Organization World without Wars and Violence. He, like Rev Lawson and Dr. King calls us to move in "a clear direction towards multilateralism and towards solving the main problems of humanity: hunger, health, education and the integration of all peoples and cultures…so that the brutes who represent us are made aware: we can no longer afford more armed conflicts. Wars are the dregs of humanity. The future will be without war or not at all."
Or, as King says, " We still have a choice today; nonviolent coexistence or violent co-annihilation. We must move past indecision to action. We must find new ways to speak for peace" and "rededicate ourselves to the long and bitter—but beautiful—struggle for a new world."
_______________________________________________________________________________________
Check out The People's Water Board Coalition lastest webcast for #WaterWednesday where they featured special guest and resident, Mike Shane. Shane shared his experience with testing the water in his home and what he found about the lead levels in Detroit.
The People's Water Board Coalition advocates for the human rights to water and sanitation and equitable access and affordability for impacted communities.
You can check out their latest webcast episode every Wednesday at 12pm EST on their YouTube channel. 
________________________________________________________________________________________
What We're Reading
Allied Media Projects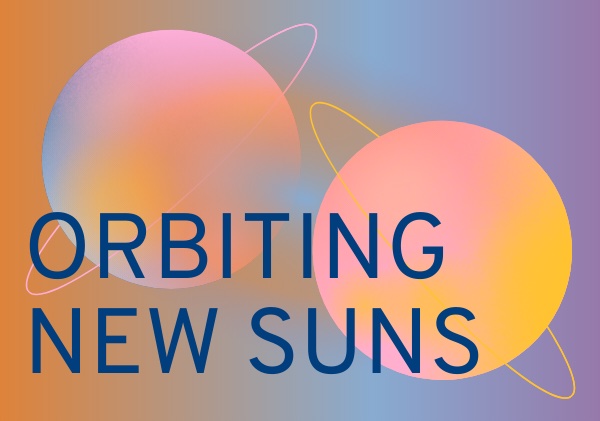 Allied Media is welcoming spring while welcoming their new co-directors and opening up registration for their 2022 Allied Media Conference. You can check out an interview of joy-affirming and inspirational things, featuring their new directors, MARS Marshall and Toni Moceri here. Or you can save your spot at their upcoming conference happening June 30 – July 3 which will be a hybrid conference of in-person and online events.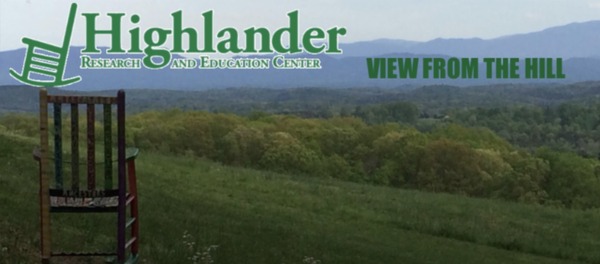 If you're a BIPOC poet and/or movement maker, you may want to check out the Witches and Warriors Retreat. They're taking applications until April 30!
Highlander's Seeds of Fire is calling for youth between the ages 13-25 to apply for their inaugural East Tennessee Fellowship. Participants will receive a $5,000 educational stipend, learn about their communities, how to organize in their communities, and build solutions to the problems they see around them. Apply now!
Register for the next workshop in their Threads series, happening Wednesday, April 20 at 7pm EST or catch up on past workshops here. The Threads workshop series is about grassroots community organizing for transformation, weaving popular education methodologies with campaigns to demand a better world and to build real community-based alternatives.
If you or someone you know is in the area and looking for a part-time hospitality position, Highlander's Radical Hospitality Team would love to see you apply for their open PT kitchen and dining crew position. Apply here
_______________________________________________________________________________________________________________
Uplifting & Supporting Our Community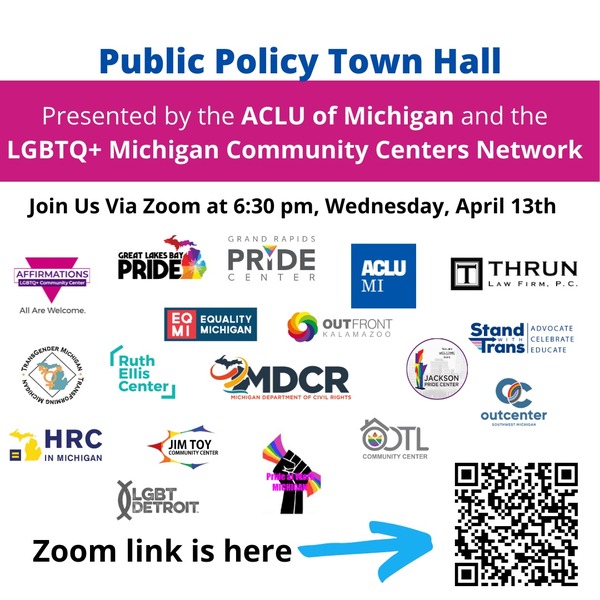 Join ACLU and their panel of speakers as they host an informative discussion regarding various public policies that are centered towards the LGBTQ+ community. You can expect to hear from:
Cristina Patzelt, Thrun Law
Jay Kaplan, ACLU of Michigan
Amritha Ventakaraman, HRC of Michigan
Dr. Maureen Connolly, Ruth Ellis Center Health and Wellness Center
Save the date and tune in on Wednesday, April 13 at 6:30pm EST using this zoom link!
Visionary Organizing Lab

Join Visionary Organizing Lab as they announce their upcoming course, Community Self-Reliance: People and Projects. Planting Seeds for New Systems. The class will explore how people and communities are meeting their needs and transforming themselves by creating projects that can replace dying capitalist systems.
Their classes are sliding scale-based, $150-250. Scholarships and group registration rates are available. Contact info@visionarylab.org for more information.
Classes will take place on Zoom every Tuesday, April 19–May 24, 6:30P – 8:30P EST.
_________________________________________________________________________________________________________________
A call for public comment at Detroit's City Council meeting – April 12 @ 10am
Moratorium Now! Coalition is calling for folks to consider making public comment at Detroit's City Council meeting regarding the protection of City of Detroit General Fund retirees and encouraging City Council to vote and fully fund the Right to Counsel ordinance.
This statement lists instructions for joining the meeting, along with talking points to support both comments if you choose to participate. You can also read more of their statement submitted to Duggan and councilmembers here.
'There are about 11,200 General Fund retirees with an average yearly pension of $20,000 (2020 figures). A 7% "booster shot" one-time payment would be $1,400 to rescue these retirees from this severe loss. The cost to the City would be less than $16 million – less than 2% of the total American Rescue Plan package. This is what these funds were intended to do!'
Learn more about this initiative here
'HOUSING IS A HUMAN RIGHT!
There is a war that the Duggan administration is waging on poor Detroit African American women and their children right now. This administration is pulling out all of their guns to shoot down the Right To Counsel ordinance that the people have crafted. In 2021, 17,920 eviction cases were filed in 36th District Court, about 1,500 new cases each month.
Using this data for 2022, since January there were approximately 4,500 filings. That is about 4,000 Black women and 4,000 children who could be thrown to the curb.'
Learn more about the Detroit Right to Counsel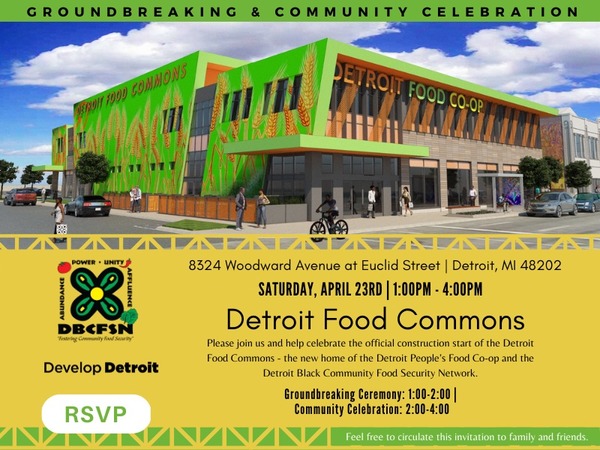 Join Detroit People's Food Co-op as they celebrate the start of construction for Detroit Food Commons. DFC will be the home for the People's Food Co-op and Detroit Black Community Food Security Network.
The ceremony will take place Saturday, April 23 at 1pm, followed by the community celebration. Contact tjackson@realtimesmedia.com to RSVP or if you can't make it, consider becoming a member of the food co-op or making a donation!
________________________________________________________________________________________________________________
Detroit Independent Freedom School presents:
Deciphering Detroit — 2 sessions left!!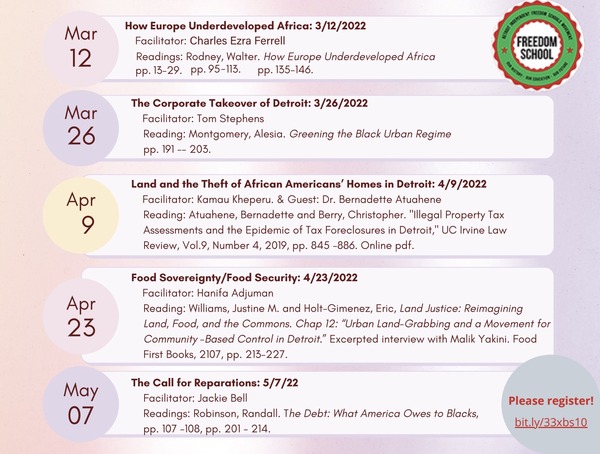 Hopefully you've been able to tune into the educational series hosted by DIFS. If not, there's still time! Their last 2 sessions are in the coming weeks, featuring educaiton on food sovereigntly and the call for reparations.
Remaining classes take place Saturday April 23 and May 7 from 2-3:30pm EST. You can register here
________________________________________________________________________________________________________________
"Our goal is to create a beloved community and this will require a qualitative change in our souls
as well as a quantitative change in our lives."
 – Dr. Martin Luther King, Jr.