September 5th, 2022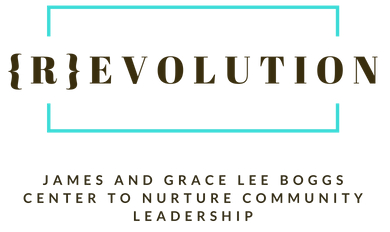 ---
Thinking for Ourselves
Waters of Jackson
Shea Howell
This week, many of us have been thinking about the people in Jackson, Mississippi.  Heavy rains overwhelmed the aging water treatment plant. Now the city is without safe water. People cannot drink, wash, or brush their teeth with the sludge that comes out of the tap.
Jackson, like most places across this land, has inherited an aging infrastructure and has been repeatedly denied funds to maintain, repair, and develop its water system. After WWII, many communities saw a resurgence in spending on public goods. Highways, bridges, and roads were upgraded. Public housing and health initiatives were created and educational programs from preschool through universities grew.  Images of a war on poverty and model cities promised a renewed commitment to a more equal and generous society. None of these efforts funded by federal money was without contradiction. Often these programs became a means of benefiting whites at the expense of African Americans and other communities of color. Still, they reflected a belief that we are collectively responsible for the things that make life possible, meaningful, and productive: food, housing, transportation, health care, and education.
But the white, corporate backlash against Black liberation and civil rights brought us Ronald Reagan and the neo-liberal idea that government spending was the problem. Thinly veiled racism enshrined the idea that rugged individualism, not collective care, should be the ethic of government.  As a result, federal spending on public goods shrank dramatically. A comprehensive report in 2015, at the peak of the water crisis in Detroit, found that from 1956 to 2015 federal spending on water infrastructure decreased dramatically. The report concluded:
Funding levels have decreased … nearly fourfold between 1980 and 2014. The consequence for communities nationwide is even more significant when considering that a majority of the federal funds in the 1970s and 1980s were provided as grants, while the majority of the funds provided since the 1990s have primarily been loans.
More recently a study by the American Society of Civil Engineers in 2021 noted:
Damage from urban flooding causes $9 billion in losses annually. Yet across the country, stormwater remains the least funded of the water infrastructure needs. At the same time, the country has started to recognize that existing funding structures for infrastructure and other priorities should be more equitable. For communities already struggling to remain financially solvent and provide basic services, the added cost of stormwater management is sometimes overlooked, causing the community further harm from flooding and environmental degradation.
Today, with the passage of the Infrastructure Investment and Jobs Act, Governors will again have federal money to invest in infrastructure. For Jackson, this means many of the decisions about its future are in the hands of a hostile legislature and governor who have already shown unparalleled levels of corruption and contempt for the city.
Almost no one thinks that if Jackson were white and wealthy it would experience this long standing crisis.  Jackson is not only a majority Black city, but it historically played a key role in the struggles for justice. One of my favorite colleges, Tougaloo, represents a commitment of people to create systems of education out of the pain of enslavement. Tougaloo was a haven for civil rights workers and Freedom Riders, offering protection against violent white supremacists. Medgar Evers, the first field secretary of the NAACP in Mississippi was assassinated at his home in Jackson. The Republic of New Africa envisioned a freedom land there and Jackson Rising has inspired millions of people thinking of new ways of living.
This progressive history and current possibility explain why there is little sense of urgency on the part of the corporate power structure to repair the waters of Jackson.  We in Michigan understand this dynamic. We saw it in Flint as people went for years without safe drinking water and were told there was "no problem." We see it in Detroit as water shut offs continue and our mayor refuses to acknowledge that water is a basic human right and a sacred trust.
Jackson reminds us of our connections, our collective responsibility, and the importance of each of us doing what we can to move toward justice. You can contribute directly to protect people on the ground at https://secure.actblue.com/donate/mississippirapidresponsecoalition. Water connects us all.
Weekly highlights
ShotSpotter Detroit Week of Action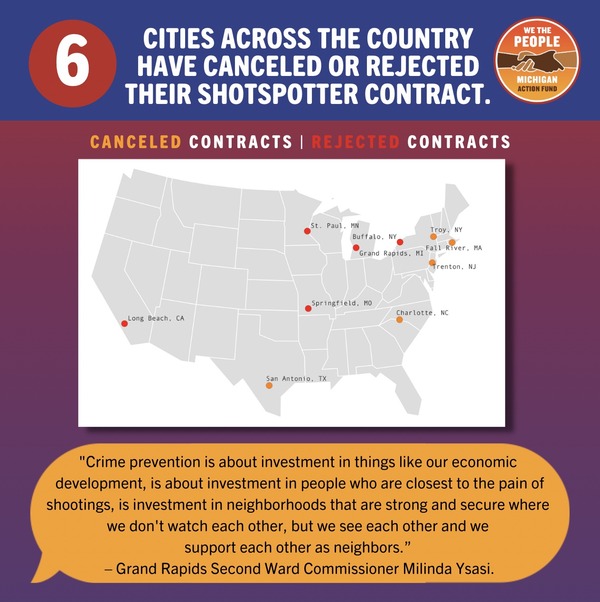 Did you know that efforts are underway where funding that could be invested in the safety and wellbeing of Detroiters may instead be spent on more technology to enforce policing in neighborhoods? Soon, City Council will be voting on the approval of $7M in ARPA funding for ShotSpotter technology. In this presentation created by We The People Michigan Action Fund, statistics show that 74% of Detroit residents would much rather see $7M spent on housing relief than ShotSpotter.
You can sign on to this letter, telling Detroit's City Council that the people do not want ShotSpotter in their community and instead want investment into their community.
What we're listening to
"Freedom Dreams":
Historian Robin D.G. Kelley on 20th Anniversary of His Book & Why Movements Matter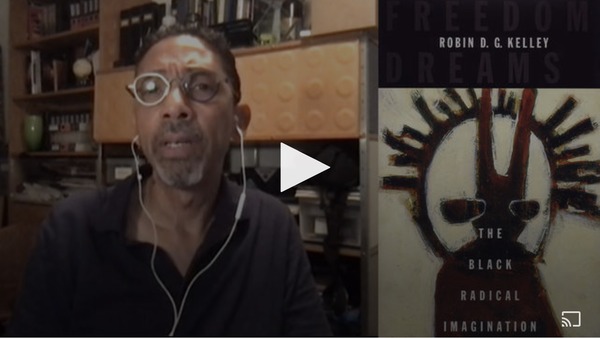 In this 2-part interview series with Democracy NOW!, Robin D.G. Kelley speaks about his book, Freedom Dreams: The Black Radical Imagination and its 20th anniversary. He released and spoke about its new edition which was "…inspired by the Black Lives Matter uprisings in 2020 and covers topics from critical race theory to state militarism that Kelley says 'continues to this day." Kelley says the book's legacy conveys that "we don't have the luxury to just fight for reform. We can't survive that way. We've got to fight for revolutionary change.'"
Check out part 1 and part 2 of the interview
Finding Our Way
Building Power w/ Alicia Garza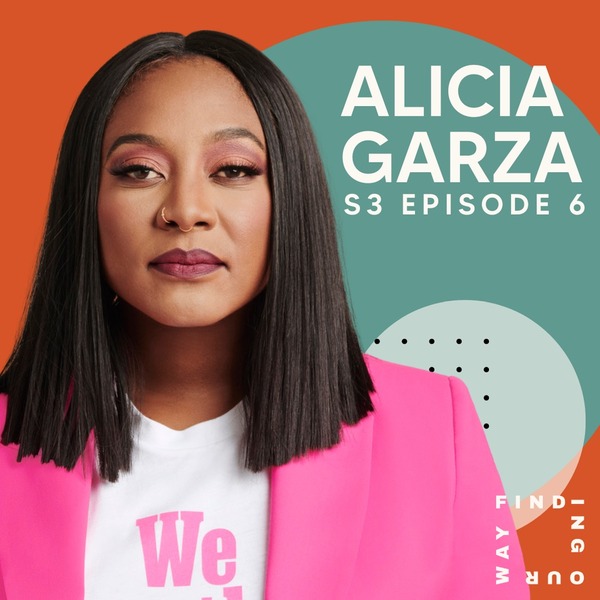 Allied Media shared the goodness of the podcast, Finding Our Way, in their recent newsletter. Podcast host, Prentiss Hemphill featured Alicia Garza who explained what power is, how we build it, and why we need it in order to build a more equitable society.
Garza reflects that, "Personal change happens when something in us gets disrupted and we are asked to make a choice about which way forward will we go? Will we try and stay the same or are we willing to explore something different? Social change happens when multiple people are going through that same process together." What lessons are we ready to harvest? What insights, knowledge, skills, and collective wisdom can we offer to foster just change?
Listen here

What we're reading


Citizen's Resistance at Fermi Two (CRAFT) have important updates and action items within their latest newsletter for folks to be aware of as related to clean energy justice. They're urging Michigan readers to take action on encouraging their state senator to vote no on HB 6019. This bill proposes funding a research initiative to prove the viability of nuclear energy as a primary power source for the state, using taxpayer money, and if approved, would be pointing Michigan in a catastrophic direction for our energy future.
They also present the following facts for your information. Did you know?:
DTE is ranked as the 3rd WORST utility company in the nation?!
Or that DTE is pushing to increase rates again? As a utility company that should be serving the people, it is instead aiming to squeeze an additional $388 million from us. (Congresswoman Rashida Tlaib and five other politicians are working to oppose this rate hike.)
Or that Russia has historically provided 40% of the reactor fuel used in the U.S. and that the recently passed federal Inflation Reduction Act is investing $700 million to increase the production of uranium fuel in the US in order to divest from Russia.
Read more about these topics in their newsletter here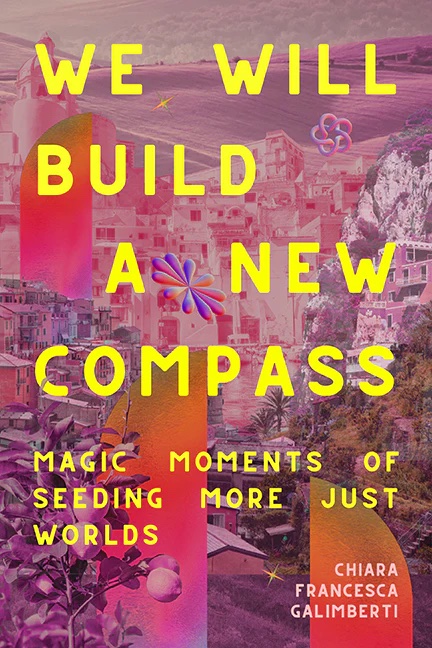 We Will Build a New Compass: Magic Moments of Seeding More Just Worlds is a story of breaking intergenerational cycles of violence and imagining more liberated futures.
It connects the experiences of teen parenthood, disability, queerness, and immigration to larger patterns of oppression and resistance. It also looks for possibilities beyond trauma and explores ways of developing tools for healing and creating collective strategies for structural change.
The book is centered on the premise that liberation as a process is closely tied to addressing harm and its lasting consequences as much as it is about imagining, creating, and implementing more just systems at an individual, group, and societal level.
Chiara Francesca Galimberti is a queer disabled artist, writer, organizer, acupuncturist, former teen mother, first-gen college grad, and Italian immigrant to the occupied Indigenous territories currently known as the United States. Chiara has been involved in movements for justice for over two decades, with a focus on gender violence prevention, healing justice, and politicized artmaking.
Buy your copy here as proceeds will go to the Chicago Torture Justice Center, ChiResists, and Freedom Fighter Herbs 
Letting Go of Myths, Embracing Truths
By first transforming and reimagining ourselves, we all have an opportunity before us to truly transform our organizations and reimagine our work
Yes! Magazine presents this article by Shawn Ginwright which uncovers three myths about social change, furthermore uncovering the importance in reflecting on one's on individual trauma as a part of the work as well. Ginwright uncovers the myths, "We can fight our way to justice", "The more power we have, the more change we can create", "Us vs them". He follows up with a few pivots, allowing the reader to reflect on reimagine justice while reimagining ourselves.
Read it here
Uplifting & Supporting our Community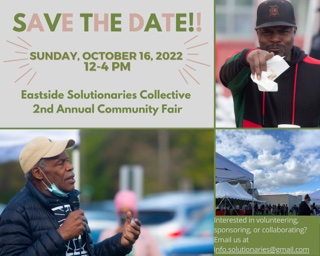 Eastside Solutionaries Collective
Save the date! – Sunday, October 16, 2022
Eastside Solutionaries Collective wants you to save the date for their 2nd annual fair, happening Sunday October 16 from 12-4pm. Further details will be anounced as the date approaches but in the meantime you can check out pictures from last year's fair on their page.
This event will challenge guests to reflect on what power means to them and how are we building it collectively?
Follow them on Facebook, check out their blog, or reach out via email if you're interested in sponsoring, collaborating or volunteering for the event.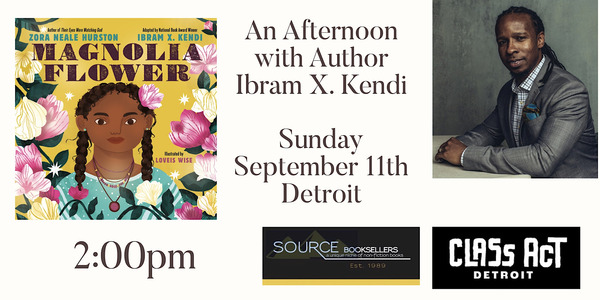 Join Source Booksellers as they celebrate the release of Magnolia Flower with Ibram Kendi along with Class Act Detroit where Kendi will soon host a series.
About Magnolia Flower:
From beloved African American folklorist Zora Neale Hurston comes a moving adaptation by National Book Award winner and #1 New York Times bestselling author of How to Be an Antiracist and Antiracist Baby, Ibram X. Kendi. Magnolia Flower follows a young Afro Indigenous girl who longs for freedom and is gorgeously illustrated by Loveis Wise (The People Remember, Ablaze with Color).
Born to parents who fled slavery and the Trail of Tears, Magnolia Flower is a girl with a vibrant spirit. Not to be deterred by rigid ways of the world, she longs to connect with others, who too long for freedom. She finds this in a young man of letters who her father disapproves of. In her quest to be free, Magnolia must make a choice and set off on a journey that will prove just how brave one can be when leading with one's heart.
Reserve your spot for this celebration!
Resources
How to find, contact, and donate to your local abortion fund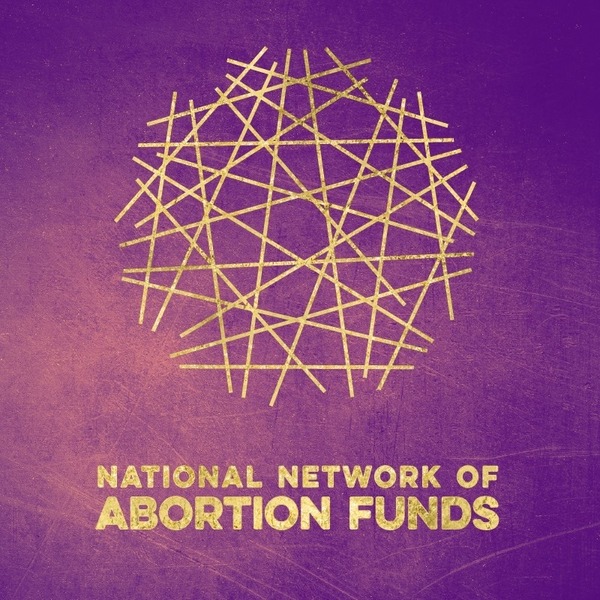 The National Network of Abortion Funds lists abortion funds which are independent, grassroots organizations developed to support the specific needs of their communities. Whether it's funding procedures, abortion pills, transportation and lodging when travel is required, childcare, doula and emotional support, or other needs voiced by people seeking abortions, funds are finding innovative and compassionate ways to get people the abortions they want and need. Find support in your state
Low-Income Household Water Assistance Program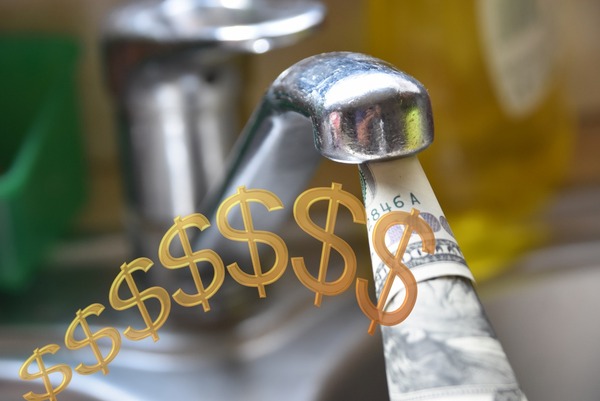 This new Federal program offers assistance to those who are facing water shutoffs or are in need of reconnecting their water utility. Freshwater Future lists additional information and ways to apply for assistance, categorized by state. The program prioritizes those who need their water reconnected or are facing imminent shutoffs. You can read more and apply here.
ACLU: Immigrant Police Misconduct Hotline
ACLU MI has recently launched and announced the misconduct hotline for Michiganders to report instances of police misconduct or abuse based on immigration status (or assumptions about immigration status).
If you or a loved one have been pulled over, harassed, arrested, or detained by a police officer because of actual or perceived immigration status (e.g., skin color, spoken language, or name), you are encouraged to call the hotline and leave a message detailing the experience. The ACLU of Michigan is committed to investigating those reports and will assist in taking action against police departments when possible.
Flyers are also available in 4 different languages:
Arabic
Bangla/Bengali
?English
Spanish
"Why is it that wanting clean drinking water makes you an activist, but proposing to destroy water with chemical warfare doesn't make a corporation a terrorist?" -Winona LaDuke
Click to view this email in a browser

If you no longer wish to receive these emails, please reply to this message with "Unsubscribe" in the subject line or simply click on the following link: Unsubscribe
Click here to forward this email to a friend