March 31st, 2020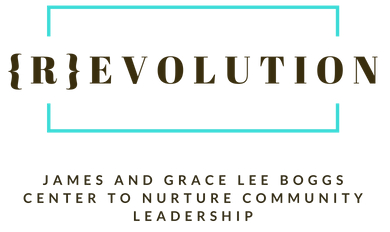 ---
_______________________________________________________________________________________________________________
Loving your people and loving questions are, I believe, the two most important qualities that an individual needs today to help create the new kind of politics we need to bring about fundamental social change in our country. Even if the people of our respective communities or of our country are acting in ways that we believe are unworthy of human beings, we must still care enough for them so that their lives and ours, their questions and ours, become inseparable. At the same time we must love the questions themselves, first, because every time we act on our convictions, we create new contradictions or new questions; and secondly, because we have no models for revolutionary social change in a country as technologically advanced and politically backwards as ours.
Grace Lee Boggs, "I Must Love the Questions Themselves" 1985
_______________________________________________________________________________________________________________
Thinking for Ourselves
Valuing Life 

Shea Howell

For the second time in less than two decades, the US economy has collapsed. Each time, the government and forces of finance have joined together to craft a "bailout." This time it is several trillion dollars. This time, it took only a few weeks to reveal the shallow, brittle, and often brutal nature of an economic system based on extraction, high tech controls, violence, and constant, unnecessary consumption. The political leaders who told us we cannot afford universal health care, living wages, and the Green New Deal, all allocated the trillions to shore up this economy. Efforts to protect the lives and well-being of ordinary people were minimal, resisted by the most ardent of neo-liberal republicans. They continue to worry that government support for life will "erode" our will to work.
This moment has not only revealed the weaknesses of finance capital, globalization, and the lack of a productive base. It has also revealed the ugly ideological framework undergirding the economic decision-making that has prioritized making war over building peace, pursuing profits rather than protecting people, and measuring human life in monetary terms. From framing education as valuable only if it leads to jobs, to creating massive systems of profit by holding human beings in cages, to forging economies based on weapons and war, some among us have lost any sense of the value of human life, the joys we take in one another, and the sanctity of places that hold, nurture, and protect us.
For some, if human beings are not able to "produce," they do not deserve to survive. This philosophy was displayed vividly last week as the Texas lieutenant governor, Dan Patrick observed that if he were asked, "As a senior citizen, are you willing to take a chance on your survival in exchange for keeping the America that all America loves for your children and grandchildren?" he would say: "If that's the exchange, I'm all in." The President has given voice to the same idea, as he threatens to "reopen the economy by Easter," saying, "WE CANNOT LET THE CURE BE WORSE THAN THE PROBLEM ITSELF." In other words, saving "the "economy" not only costs public money, it costs lives. And that is a legitimate trade off.
So, we are faced the opportunity for a public conversation on what are human beings for? What makes life matter?
Some of us are answering this question with affirmations of connection, care, compassion, and creativity. Mutual aid societies have sprung up everywhere. People are connecting, sharing,  and offering support to one other daily. Policies are being enacted to protect life, ensuring human rights to water, shelter, safety, and food. Music is flowing from front porches and over internet symphonies. Artistic visions are shared from images of sidewalk chalk to poetry slams.
This crisis will not be over quickly. We have choices to make about how we will reconstruct our lives. For many years, in cities, towns, and small communities across the country people have been evolving the values and practices of the living, local economies we all need to survive. Emphasizing  local production for local needs, cultivating art and care, and forging connections over private profit. These are the places we need to learn from so that we can accelerate the values and practices that support life. We know that an economy built on care, stewardship, and the development and protection of people and the earth that sustains us is the only way we will survive and thrive.
---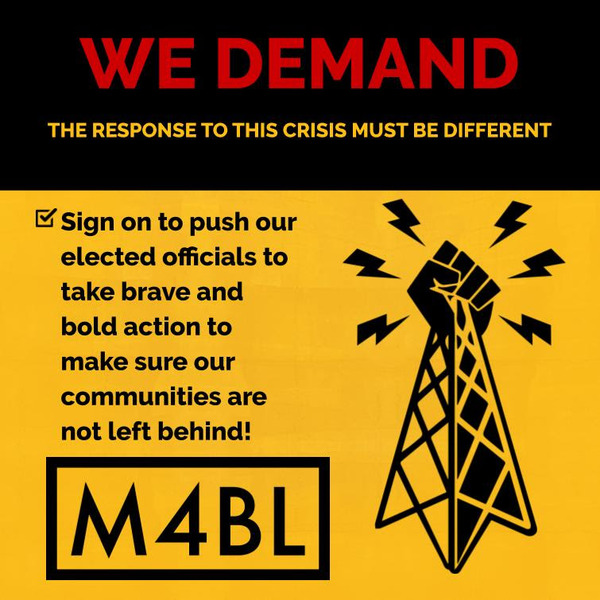 ---
Intentional Inclusion: Cultivating Circles of Support Webinar
Thursday, April 2nd
3 PM
Who among us doesn't have a tribe, or a village, or a network of friends and family that supports us? In good times and challenging ones, we use circles of support to help us out. The same goes for people with disabilities, only they are sometimes even more intentional in seeking out just the right people to be part of the Circle. Come hear from a parent (Janice) and sibling (Emma) about how they have used Circles of Support with their son and brother, and how it's also a model that has been used in schools and communities around the country. Emma has also had great success using Circles of Support with her elementary school students.
________________________________________________________________________________________
#GreenStimulus and Beyond: A Resource
________________________________________________________________________________________
Dear friends and colleagues,
I hope you are faring well in these strange and frightening times.
A decade ago most of you joined me in calling for clemency for David Gilbert, now 75, who has spent many decades in prison for his involvement in support of anti-war and Black liberation struggles in the 60's,70s and 80s.
He is apart of our extended political family and we come to you once again to see if you will agree to sign a letter asking for David to be freed by the governor of New York on humanitarian grounds. We think there might be an opening and friends and comrades in NY state, along with Chesa Boudin(David's son and the new progressive DA in San Francisco) are working hard to press Cuomo to reconsider. Read a recent article in the New Yorker on David's case.
Here is the link to sign the letter. I have also attached the list of all those that signed last time. Please sign up asap before next Friday, April 3. Do not post this letter it is not public.
With love and in solidarity,
Barbara Ransby, Professor of History, University of Illinois at Chicago
______________________________________________________________________________
Apocalyptic and Revolutionary Education in Times of Pandemic
______________________________________________________________________________________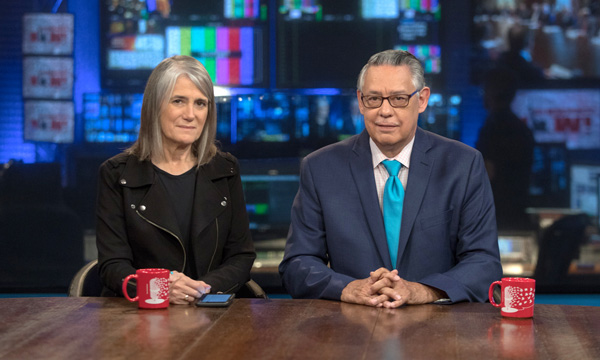 © Brooke Duthie Photography
Democracy Now! produces a daily, global, independent news hour hosted by award-winning journalists Amy Goodman and Juan González. Our reporting includes breaking daily news headlines and in-depth interviews with people on the front lines of the world's most pressing issues. On Democracy Now!, you'll hear a diversity of voices speaking for themselves, providing a unique and sometimes provocative perspective on global events.
Democracy Now! is broadcast daily across the United States and Canada as well as in countries around the world. Our program is on Pacifica, NPR, community, college and satellite radio stations; on PBS, public, community and satellite TV; and viewed by millions of people online each day. Our headlines are broadcast in Spanish on radio stations across the U.S., Central and South America, and in Europe.
Democracy Now! launched in 1996, airing on nine radio stations. More than two decades later, we have grown to be one of the leading U.S.-based independent daily news broadcasts in the world.
---