April 24th, 2022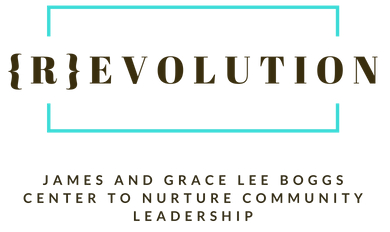 ---
Thinking for Ourselves
Earth Day Challenge
Shea Howell
Earth Day is an opportunity to challenge and expand our thinking, to draw connections between people and issues that are often seen as separate.
For example, to celebrate the 20th anniversary of Earth Day, 1990, a number of Detroit organizations brought together the violence to children and the violence to our earth. Under the leadership of Save Our Sons and Daughters (SOSAD), We the People Reclaim Our Streets (WEPROS), Detroiters Uniting, and the Detroit Greens, activists decided to plant a tree for every life lost to gun violence during the intervening years since the first Earth Day.  That turned out to be a forest, as 10,000 people had died over those two decades. Schools, churches, community organizations, and block clubs joined the effort taking trees. Groups held ceremonies, recalling the names and lives lost to gun violence in their schools and neighborhoods. A memorial grove was planted on Belle Isle in memory of the children of SOSAD. The day included music, workshops on conflict resolution, and sessions on urban gardening.
If we were to do a similar action today, to bring attention to the violence by police and the violence against the planet, we would need to triple this effort. Since 1990 we have lost more than 30,000 people to police killings, almost 1100 people each year.
The bullets that killed, the tactics of control and confrontation, the weapons of surveillance and control, have their origins in the refinement of military might.
Creating connections enables us to understand how deeply we need to transform ourselves and our culture. Understanding the interconnections of the violence required to maintain and advance racial capital enables us to think more clearly about the challenges of truly transforming how we are living.  Such connections demonstrate why efforts at reforming small practices have achieved so little.
Efforts this year to connect the violence being done to the earth with the violence of war are especially important. Not only is the US the largest arms dealer on the globe, but our military is among the top polluters, consuming more liquid fuels and emitting more CO2e than dozens of smaller countries. Maintaining our "standard of living" means we deal in death.
The destruction of people and places goes far beyond direct conflicts. The very presence of US military bases dedicated to war causes massive environmental damage by simply existing. As we in Michigan know, communities surrounding the nearly 800 military bases globally experience assaults on our drinking water, land, and air.
Today the US is dumping billions of dollars of weapons into Ukraine. This will only prolong the conflict and diminish the possibilities of peace. While arms dealers and weapons manufacturers benefit, the rest of the world suffers.
Ramon Mejia,  an anti-militarism national organizer at Grassroots Global Justice Alliance, said"
"Earth Day is a bridge between movements and a bridge between communities to say that we all inhabit this world. If we want to leave a better world after we transition, then we have to build movements across struggles…The systems that seek to harm us are intersectional, and we have to be an intersectional movement that bridges across the struggles we are fighting, whether they present as imperialism, capitalism or extractivism…So it's important that we continue to carry on [Earth Day's] legacy."
Earth Day is part of  a legacy that we can call upon as we build new ways of living, rooted in the ethics of respect for each other and the earth upon which we depend
___________________________________________________
What We're Reading
Taraxacum Officinale – The Teeth of A Revolution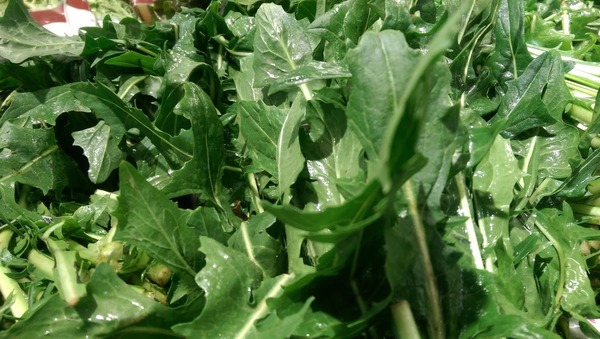 When I say "Dandelion", what is your immediate thought?
That is the narrative that you have about dandelions?
A lot of the work that I do around curating a healthy lifestyle involves narrative shifting and narrative change. (My own included!)
I think we all could give an example of a pervasive narrative that is not exactly helpful to our well-being, self-esteem, societal structure, etc…
I think this blog post exemplifies the power of narratives very well. especially if you think of dandelions as a nuisance, something to eradicate, something that lessens the beauty of your property, something that generates an angry feeling within you… Something that has you reaching for the chemicals.
Try on a new narrative.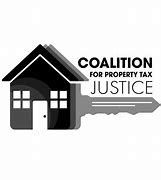 People's Forum Report on Compensation

Check out this newly published report from The Coaltion for Property Tax Justice which follows feedback given from Detroiters who attended their People's Forum this past January. The report summarizes feedback into categories of how Detroiters would prefer to be compensated should the city reimburse those who've experienced their home being overtaxed by the city.
People's Forum Compensation Report
The Coalition is also calling for folks to write Mayor Duggan, demanding compensation for overtaxed Detroiters.
_________________________________________________
What We're Watching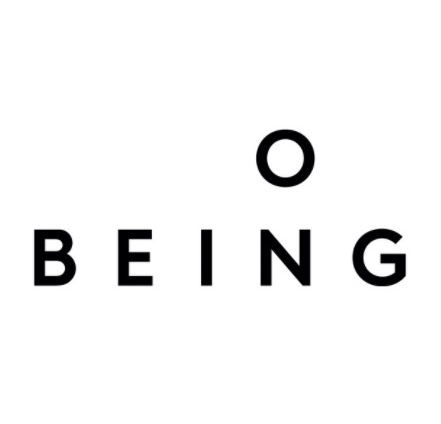 On Being podcast: The Future of Hope 
Join guests, Ai-jen Poo and Tarana Burke along with host, Krista Tippett on the On Being podcast as they focus on the future of hope. You can expect intimate, revelatory conversation, rooted in trust and care as you hear about journeys and experiences from them both. It's also an invitation to imagine and build a more graceful way to remake the world.
Uplifting & Supporting Our Community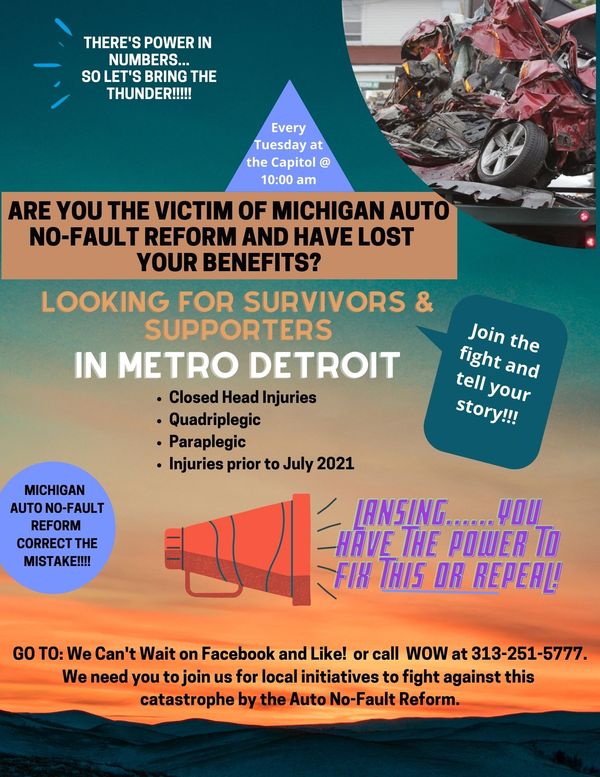 We Can't Wait urges support and call for survivors and supporters of those who have faced auto-accident injuries. The group has planned weekly protests at the capitol to speak out about Michigan's auto no-fault reform that fails to protect this vulnerable group.
Find them on Facebook or call (313) 251-5777 for more information on how to join them every Tuesday at the Capitol at 10am
Detroit Independent Freedom School presents:
Deciphering Detroit — Date change!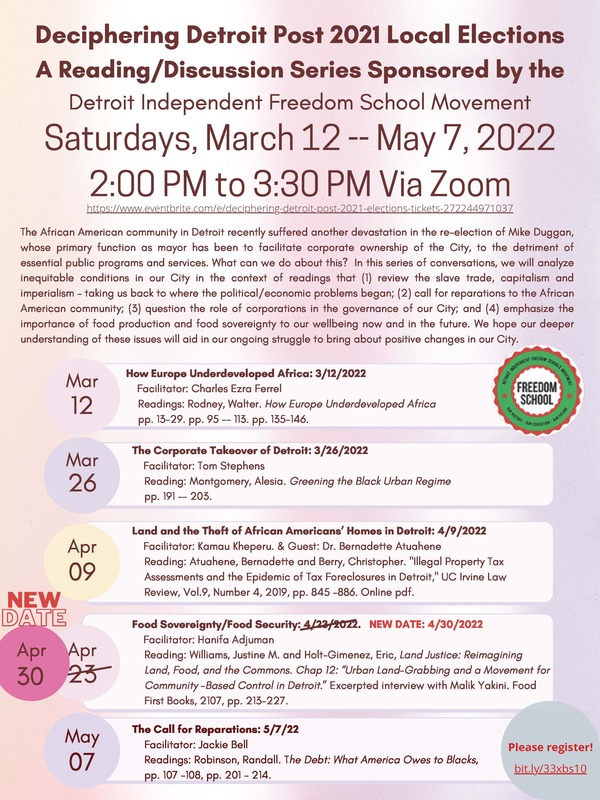 The last 2 sessions of the Deciphering series is upon us as a new date was announced for the next session! You can catch DIFS hosting their next discussion, Food Sovereignty/Food Security on April 30, 2pm. Their last sessions is still scheduled for May 7, featuring a discussion on the Call for Reparations.
Remaining lasses will take place Saturday April 30 and May 7 from 2-3:30pm EST. You can register here
Celebrating You Ruined It w/ Anastasia Higginbotham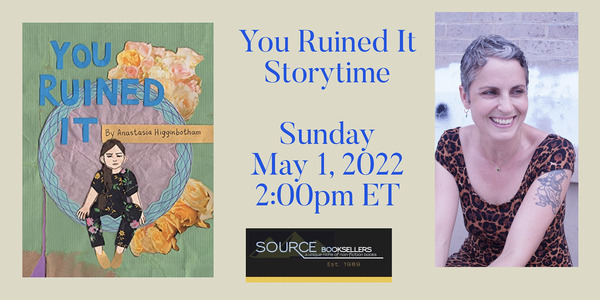 Join Source Booksellers for an in-person event hosting author, Anastasia Higginbotham as she discusses her children's book You Ruined It. Purchase a ticket for access to the event including a book reading and book signing of any book from Higginbotham's series.
In You Ruined It, Higginbotham, acclaimed author of Not My Idea: A Book About Whiteness, sheds light on the counfusion and pain that many children feel in the aftermath of incest and sexual assault.
Find more information or purchase a ticket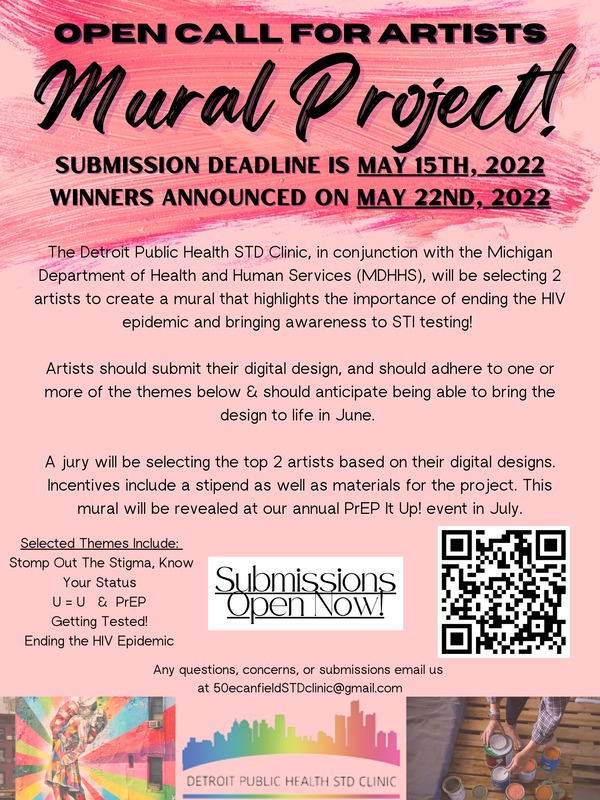 the earth is a living thing Lucille Clifton is a black shambling bear ruffling its wild back and tossing mountains into the sea is a black hawk circling the burying ground circling the bones picked clean and discarded is a fish black blind in the belly of water is a diamond blind in the black belly of coal is a black and living thing is a favorite child of the universe feel her rolling her hand in its kinky hair feel her brushing it clean 
Click here to forward this email to a friend