May 23rd, 2022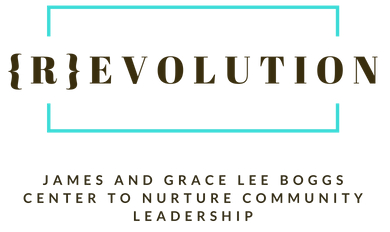 ---
Thinking for Ourselves
Before they kill
Shea Howell
The Coalition for Police Transparency and Accountability (CPTA) indicted the Detroit Police Department (DPD) for what the coalition  identified as "a pattern of killings and excessive force." The group of 20 community organizations selected the 97th Birthday of Malcolm X to call upon the federal Department of Justice to investigate the practices of DPD. The decision to ask for a federal investigation came after the Coalition concluded that all the mechanisms established by the city and state to monitor police are ineffective.
The indictment is a careful collection of public reports of the use of excessive force. It documents the disturbing frequency with which that force turns deadly. Since the nation-wide protests over the brutal police killing of George Floyd, complaints by individuals about excessive force by Detroit police officers are up 25%. Incidents include people who reported police had broken their bones and forcibly handcuffed or detained them. People involved in peaceful, public demonstrations report having been met with rubber bullets, pepper spray, clubs and cars. Leaders of the demonstrations have been targeted for retribution and legal defenders and medical personnel were clearly singled out for attack by police.
In addition, since the end of the federal oversight in 2014, the Coalition has identified 25 people killed by Detroit police.  The indictment documents a "continuing pattern and practice of police violence and killing,"  It establishes that "The entire spectrum of police conduct in Detroit … is a record of oppression meted out daily and as a matter of course."
The expansiveness of the indictment looks beyond single incidents to establish evidence of "an institutional culture within the department that promotes violence and racial discrimination within the Department and against members of the community. The mission of CPTA is to expose police misconduct in all its forms and thereby demand police transparency and accountability as well as garner community support for this effort."
At the heart of this indictment is the recognition that the killing of people by police is not an isolated problem. Nor is it the result of a few officers who are ill-trained or ill intended. Rather, the killing of people is the predictable outcome of a police culture steeped in violence and racial repression. Long before people are killed, the culture of policing is one of repression and the creation of fear.
ACLU of Michigan Attorney Mark Fancher  explained, "A culture of policing has insinuated itself into the very fabric of the department, a culture which says that the way to deal with a community that has challenges and problems with crime and violence is to intimidate them, to overwhelm them, to harass them, to bludgeon them and to kill them." Attorney Nancy Parker of the Detroit Justice Center,  speaking about the need for action, said, "This is not about slogans; this is literally about the freedom and liberty of Black people who are being killed by those who are meant to serve and protect them."
The Coalition, formed in the wake of the killing of Hakim Littleton, is challenging us to look beyond the most brutal uses of force and to recognize that long before they kill,  police attack our very souls and security. Policing is not intended to keep us safe. It does not stop crime. Real safety will only come as we care more for each other and create lives based on respect and dignity.
__________________________________________________________
What We're Reading
Riverwise Magazine – Spring 2022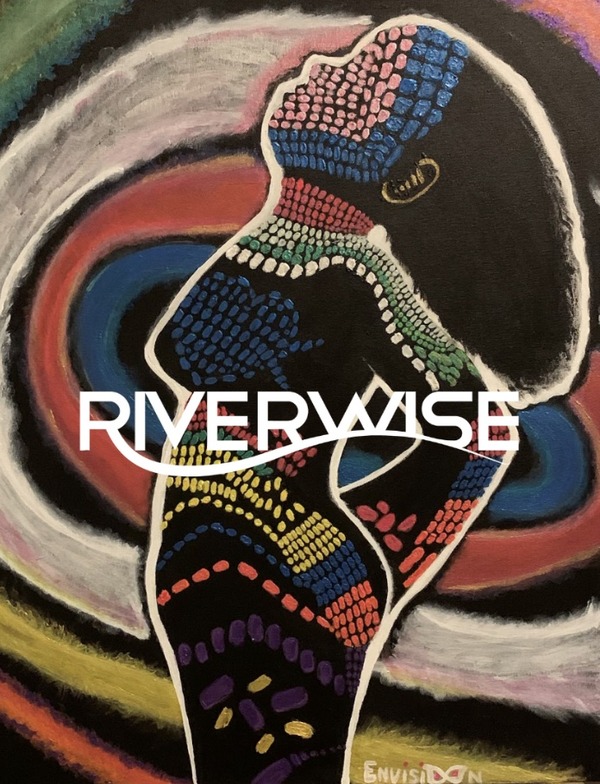 cover art: "Evolution" by Alicia Polk
The latest issue of Riverwise Magazine is here as it features a number of poems from local talent — including An Ode to Rev. Mama Sandra by Charles Ezra Farrell, art exhibit Womxn House, updates regarding the People's Food Co-op, and article "Self-Care Isn't Selfish: Implementing Well-being Practices in your Organization Benefits the Organization, the Movement, and Recognizes our Humanity", and so much more.
You can find the full issue here, or grab a copy at various places throughout the city including:
27th Letter Books
Good Cakes and Bakes
Dabls Mbad African Bead Museum
Nandi's Knowledge Cafe
Bert's Warehouse
Cafe 1923
Boggs Center
Samaritan Center
Georgia St. Community Collective
Center for Police Transparency and Accountability memo to Department of Justice
The Coalition for Police Transparency and Accountability recently submitted a memo to the U.S. Department of Justice requesting for a federal investigation of a pattern of killings and excessive force by the Detroit Police Department. The memo lists the background of police brutality in Detroit while listing a timeline of killings and excessive force that have taken place in recent years from 2015 to current day.
The memo goes on to further explain in detail evidence of failed leadership, racial profiling in cases, internal and external discrimation from the Department, and failed citizen oversight. The memo was released during a press release, Thursday, May 19 and the Coalition looks forward to next steps from the DOJ.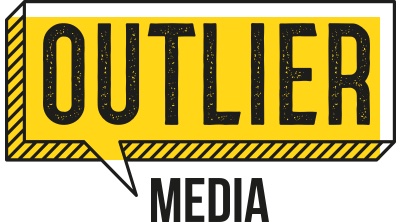 Tax Capture has made downtown Detroit projects possible at the expense of voter preference. Will it ever sunset? 
Reporter, Aaron Mondry recently published an article in Outlier Media outlining the process of tax captures, how they emerged, and why they exist. The article highlights how tax captures are responsible for the increased property values and overall "flourish" of Downtown as stated by a DEGC representative.
Through power and a percentage of collected residential city taxes, funds are oftentimes allocated to developers with interest in the downtown area as a subsidy for development. In hindsight, though, entities such as Detroit's public schools and libraries suffer in return.
"The District's position has been that the School Board should always be empowered to review and approve or decline the tax abatements that impact the school district's revenue," Chrystal Wilson, a spokesperson for DPSCD, told Outlier by email. "The authority is taken from the elected School Board when the City makes that decision in isolation."
Russ Bellant and representatives from DPSCD mention how those same tax captures have left the public school board and library commission in the dark and searching for other funds to sustain two important public services.
"Tax capture impairs our operations and puts us in a downward spiral financially," said Russ Bellant, a member of the Detroit Public Library Commission.
Read the story here
____________________________________________________________________
Rest in Power, Urvashi Vaid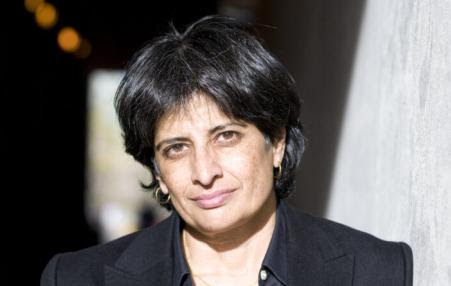 Longtime activist, Urvashi Vaid, made her transition on May 14 at the age of 63. She was a leader of many LGBTQ+ and other social justice organizations, learning as early as the age of 10 what movements were and having them resonate with her at that time. In honor of her death, Portside has posted an interview given by Vaid in 2021 as a tribute and legacy to be remembered.
Urvashi has also recently launched, the National LGBTQ+ Women's Community Survey, the largest data collection from the lives of queer women
_________________________________________________________________
Uplifting & Supporting Our Community
Birwood Community House presents: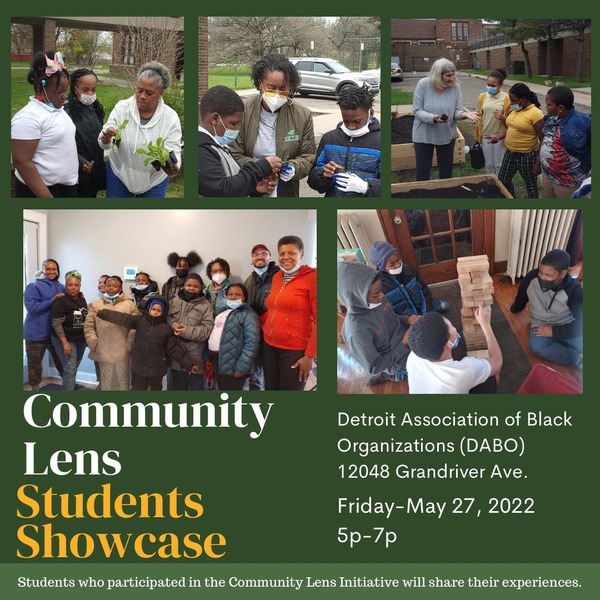 Birwood House presents their Community Lens Program showcase where participating students will be honored and celebrated for their community involvement. Students who participate in the Community Lens Program will share their experiences as community stewards in the annual showcase, hosted by Detroit Association of Black Organizations (DABO).
Community Lens Program Showcase
Friday, May 27 – 5pm – 7pm
Detroit Association of Black Organizations
12048 Grand River Ave., Detroit, MI 48204
The program emerged in 2017 with a unique collaboration between the Birwood Community House and Noble Elementary-Middle School which has allowed students to learn in dual environments. Birwood House is a non-profit organization that operates within the same neighborhood as the Noble school. Please join them as they welcome neighborhood residents, community stakeholders, and family members to celebrate the learning and community advocacy created by these students within the past year.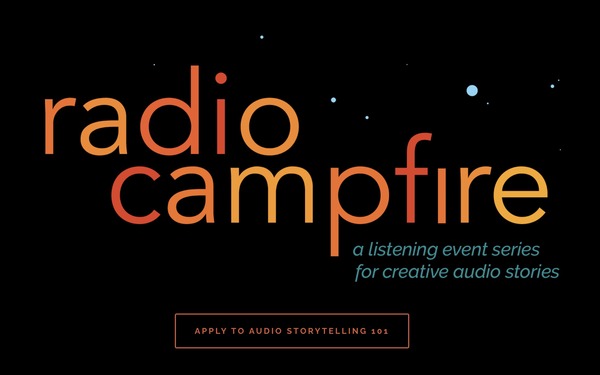 Radio Campfire and The Race and Justice Reporting Initiative of the Damon J. Keith Center for Civil Rights is very excited to be offering a free workshop on AUDIO STORYTELLING 101 from Friday July 29th – Sunday July 31st 2022 @ Wayne State University.
This training opportunity is for freelance journalists who want to learn to report in another medium and diversify their skills. BIPOC journalists are highly encouraged to apply.
In this 2.5-day workshop intensive, participants will be introduced to the essential skills of audio story making. Through demonstration, a hands-on project, and guest speakers we will cover:
– interviewing for an audio-based medium
– recording techniques
– basic multi-track audio editing and sound design
– workflow management
Participants should come ready for 2.5 days of engaged learning & exercises.
There is no cost to attend.
Lunch and recording equipment will be provided each day.
Please bring your own laptop (or let us know if that is not possible and we can
provide one for the duration of the workshop). Software will be provided in either case.
_________________________________________________________________
Join Detroit Action for their annual celebration of their members,community and the power that we can build together. Their 2022 Detroit Action Neighborhood Summit is an annual member convening, featuring music, arts, food and fun. This year the theme is "Community Is Love" and they're learning into community care and building the community we deserve! Speakers to be announced in the next few weeks.
What: Detroit Action 2022 Neighborhood Summit
When: Saturday, June 18th 11a-4pm
Where: 2711 E. Outer Drive, Detroit, MI 48234
How: https://www.mobilize.us/detroitaction/event/452846/
The BlackOUT Collective is officially 3 weeks out from the start of their 2022 Summer Skill-Up Series! They'll be kicking things off with a training in Arts & Blockades June 10-12 in Detroit, MI, and following it up with a training in Action Coordination July 8-10 in Washington, DC and a Direct Action Training for Trainers August 5-7 in NYC. They welcome you to join them by registering at bit.ly/22SkillUp.
"Imagine a furious horde….This horde is transported with the wild delight of a crime to be committed without risk. They are armed with sticks, torches, revolvers, ropes, knives, scissors, vitriol, daggers; in a word, with all that can be used to wound or kill. Imagine in this, a flotsam of black flesh pushed about, beaten, trampled underfoot, torn, slashed, insulted, tossed hither and thither, bloodstained, dead. The horde are the lynchers. The human rag is the Black, the victim." – Ho Chi Minh
"Imagine a furious horde….This horde is transported with the wild delight of a crime to be committed without risk. They are armed with sticks, torches, revolvers, ropes, knives, scissors, vitriol, daggers; in a word, with all that can be used to wound or kill.

Imagine in this, a flotsam of black flesh pushed about, beaten, trampled underfoot, torn, slashed, insulted, tossed hither and thither, bloodstained, dead.

The horde are the lynchers. The human rag is the Black, the victim." - Ho Chi Minh