May 9th, 2022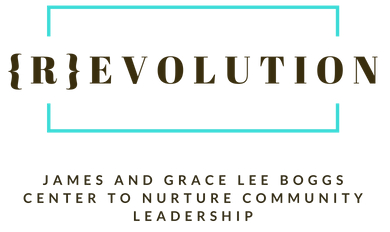 Thinking for Ourselves
Moral authorities
Shea Howell
As the war in Ukraine intensifies, the only solution being offered by most western powers is to provide more weapons. The Biden administration has now pledged $3.8  billion in military weapons of various sorts. Meanwhile Russia is glorifying its invasion as a triumph of military force. There are few voices for peace as the US and much of the world justifies accelerating arms in a conflict that is dangerously close to engulfing the globe.
As we watch this military buildup, I find myself thinking about Beirut and the destruction of that ancient city. Beginning in 1975 a bloody civil war erupted in Lebanon as people protested the authoritarian rule of Assad and as the Palestinians developed an independent power base.  Over the course of nearly a decade of fighting  more than 130,000 people were killed. Some of the most brutal massacres in modern history , at Sabra and Shatila, occurred there. Syrian, Israeli, and UN  forces intervened, often intensifying killing in the name of peace. In 1983 the US suffered the largest military defeat since Viet Nam when a lone suicide bomber blew up a Marine Barracks, killing 241 people. Earlier that day, 58 French soldiers were killed in a similar attack. Both groups were part of a larger multinational force attempting to establish peace.
Just prior to the US withdrawal of troops  in February of 1984, with little resolved, an American pilot, Robert Goodman, was shot down while flying over Lebanon. Goodman was a high profile hostage held in Syria. US military might was not able to affect the release or safety of the pilot.
In a stunning announcement, the Reverend Jesse Jackson organized a peace mission to Syria and Lebanon. He put together  a group of well known civil rights ministers, including Louis Farrakhan, and set off to negotiate for Goodman's release, in spite of the fact that he had no government support and Assad had refused to acknowledge his communications.  After a week of careful negotiations, Goodman was released, returning home with Jackson.
Over the next few years Jackson continued his efforts at direct negotiations on behalf of people held hostage. He persuaded Slobodan Milosovic, Fidel Castro and Saddam Hussein, as well as Hafez-al-Assad, to free American captives.  In doing so, he cast himself as a "citizen of the world" and as a man representing the moral authority of the civil rights movement.
On the 30th anniversary of the release of Goodman, Jackson reflected on the experience saying that it was only possible because of the respect people around the globe had for US civil rights activists who had challenged the  authority of the US government. He said, "I think the Civil Rights Movement in America has moral authority in the world community. Our authority may not have an official office, but there's a certain moral authority that the Civil Rights Movement has."
In today's political landscape it is impossible to see where such moral authority resides. Our most visible public figures challenging the legitimacy of the government do so from a position of fear and hate, justifying violence, limiting basic rights, and protecting white power and male privileges. Those of us who challenge them, and the racial capitalist system they support, have yet to find a clear, strong ground from which to project a different, loving future.  The development of a broad movement for peace, rooted in the fundamental belief that we can yet create loving, justice communities is our most urgent task.
_______________________________________________________________________
Eastside Solutionaries Collective
Spring 2022 Newsletter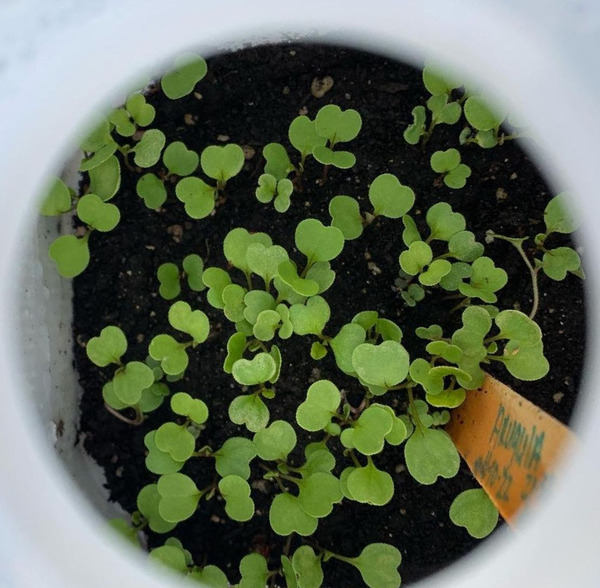 In the midst of a community benefits negotiation with Stellantis on Detroit's east side, emerged the Eastside Solutionaries Collective. The Collective began to advocate for support of area community groups working to improve the quality of life for residents at community benefits meetings. Their goal was to negotiate benefits from the auto plant in exchange for Stellantis continuing to encroach and pollute the area neighborhood. As that plan failed, the group continued to meet but was soon met with challenges as a pandemic later emerged.
Persistance was had as the group has since then launched a quarterly newsletter focused on highlighting community groups, organizations, and people who are committed to solution-driven opportunities for the east side, further promoting self-sufficiency and sustainability while raising the need for critical conversations. You can now read their latest newsletter, check out their blog, or reach out via email if you'd like to find how to get involved.
"To build community requires vigilant awareness of the work we must continually do to undermine all the socialization that leads us to behave in ways that perpetuate domination." -bell hooks
What We're Reading
Riverwise Magazine – Spring 2022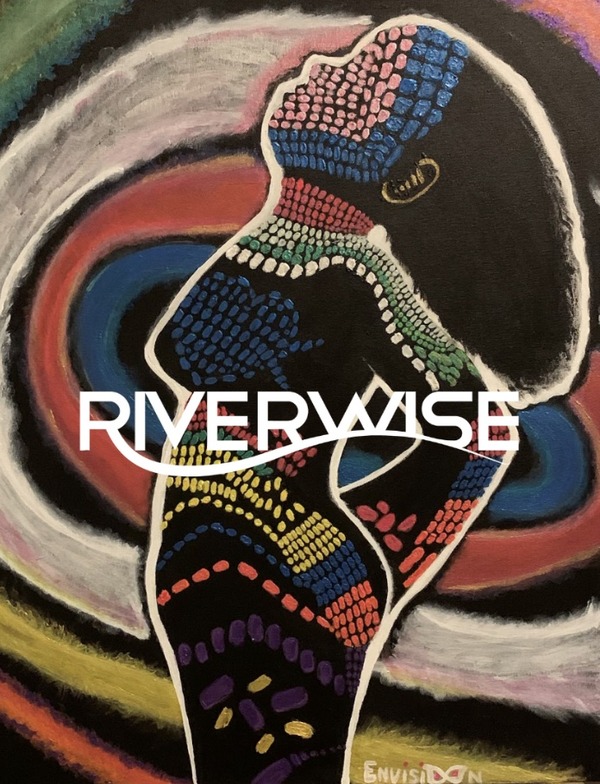 cover art: "Evolution" by Alicia Polk
The latest issue of Riverwise Magazine is here as it features a number of poems from local talent — including An Ode to Rev. Mama Sandra by Charles Ezra Farrell, art exhibit Womxn House, updates regarding the People's Food Co-op, and article "Self-Care Isn't Selfish: Implementing Well-being Practices in your Organization Benefits the Organization, the Movement, and Recognizes our Humanity", and so much more.
You can find the full issue here, or grab a copy at various places throughout the city including:
27th Letter Books
Good Cakes and Bakes
Dabls Mbad African Bead Museum
Nandi's Knowledge Cafe
Bert's Warehouse
Cafe 1923
Boggs Center
Samaritan Center
Georgia St. Community Collective

The Tea's latest issue features three dope transgender,gender-nonconformig, intersex, queer (TGNCIQ) folks working to help us heal. Check out the story, "The Healing Benefits of Kink" from guest writer, Sara Elise. The Tea correspondent, Tomme Faust also converses with Breya Johnson about reproductive justice, sexual violence, gender-expansive identities, and what consent looks like within our communities.
Catch all of the Tea in their latest newsletter and subscribe here.
Looking for something new to jam to? Check out music from Jay Marie is Holy (they/them) who The Tea describes as a multi-instrumentalist, vocalist, and gender- and genre-busting artist who's on a mission to reclaim W-Holy-ness in a binary world meant to break
Check out their new single below!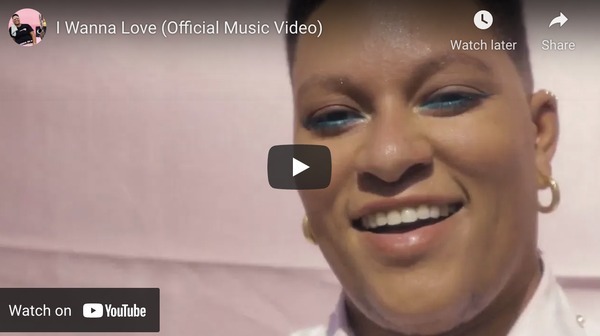 _____________________________________________________________________
Allied Media Projects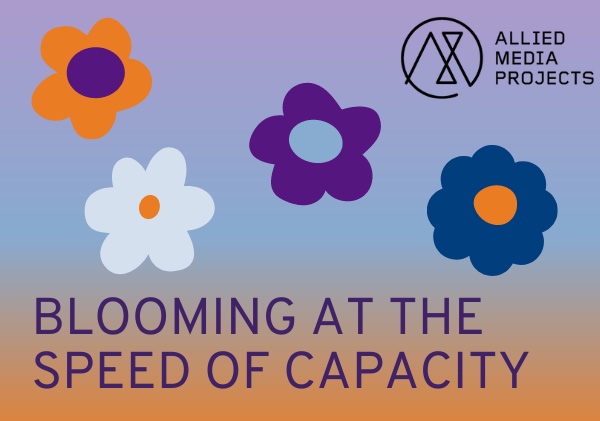 In their latest blog post, AMP shares the news of piloting a 4-day work week in the name of rest and breaking capitalist-driven rituals. They also announced the opportunity for groups to learn together during their upcoming Allied Media Conference as they introduce AMCPods. They describe the project as "a way to create critical connections in the places we live". This can include your collective, neighbors, biological & chosen family, colleagues, comrades, lovers & friends — apply here.
People's Forum Report on Compensation

Check out this newly published report from The Coaltion for Property Tax Justice which follows feedback given from Detroiters who attended their People's Forum this past January. The report summarizes feedback into categories of how Detroiters would prefer to be compensated should the city reimburse those who've experienced their home being overtaxed by the city.
People's Forum Compensation Report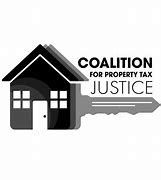 The Coalition is also calling for folks to write Mayor Duggan, demanding compensation for overtaxed Detroiters.
What We're Watching
Detroit is Different presents: 
Mom, what's a mayor?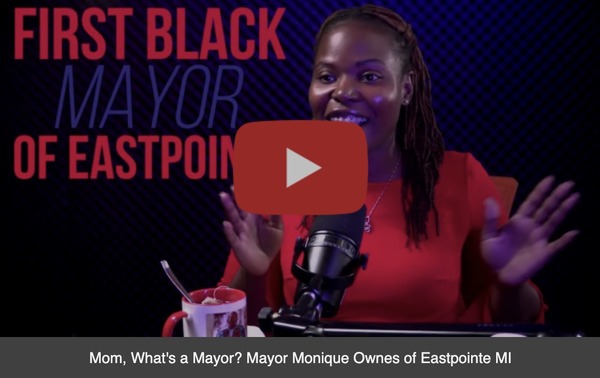 In their latest podcast episode, Detroit is Different features mayor, Monique Owens of Eastpointe, MI as she discusses how her love for East Coast Hip-hop and Church was a balance she found. Owens also shares of her diverse background as police officer, comedian, and now mayor, leading into her candidacy for State Senate.
Owens was elected in 2017 as Eastpointe Michigan's first black councilwoman. In 2019, only two years into her term, she decided to run for mayor and became Eastpointe's first black woman and youngest mayor to hold office in Macomb County's history.
Check out the full interview
Detroit is Different is planning to expand and improve their outdoor podcast studio, 'a Lot of Studio' as they plan to raise $25,000 to help support a bigger stage, liver performance, more conversation, all new landscaping, and so much more. 'a Lot of Studio,' takes place in the community garden started by Detroit is Different founder Khary Frazier and steps away from the Detroit is Different incubator. 'a Lot of Studio' is an eclectic mix of welcoming culture, creativity, and community inside a legacy Detroit westside neighborhood.
If you support their vision and want to help, be sure to donate to their GoFundMe or spread the word!
Uplifting & Supporting Our Community
Finding Home: Stories of Displacement
Curation by Laura D. Gibson featuring Black Bottom Archives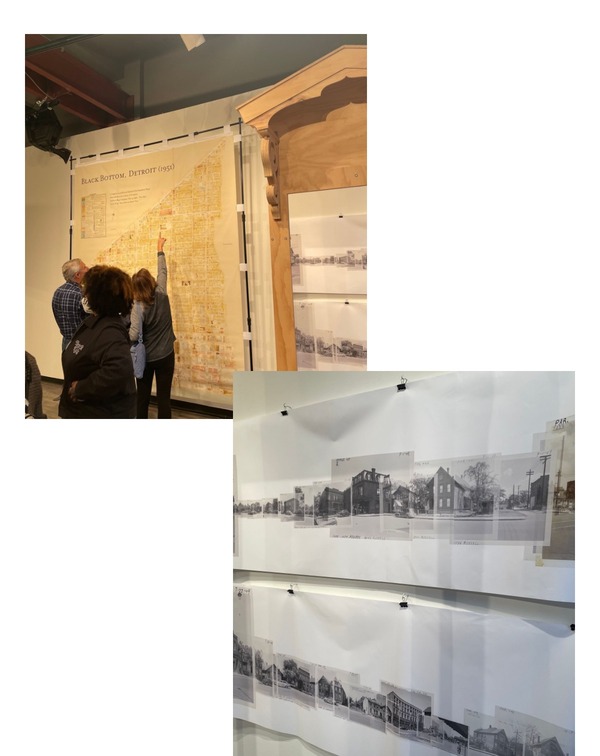 Artist, Laura D. Gibson recently launched her latest exhibit, FINDING HOME: Stories of Displacement which "reflects on stories of home, displacement, and memory while exploring narratives of specific marginalized communities in America, through the eyes of local Detroit artists. FINDING HOME showcases work that advocates against displacement while shedding light on its historical consequences."
The exhibit features Black Bottom Street View, Bryce Detroit, Parisa Ghaderi, Oren Goldenberg, Rebeca Maxon, Wayne Ramocan Jr., Darryl DeAngelo Terrell, and Anna van Schaap.
You can learn more here and catch the exhibit on display at Detroit Artists Market – 4719 Woodward Ave. Detroit, MI through May 21
Birwood Community House presents:
Community Lens Program Showcase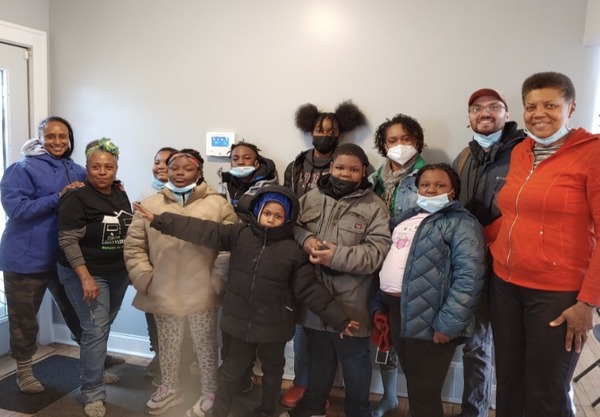 Community Lens Program Showcase
Friday, May 27 – 5pm – 7pm
Detroit Association of Black Organizations
12048 Grand River Ave., Detroit, MI 48204
Birwood House presents their Community Lens Program showcase where participating students will be honored and celebrated for their community involvement. Students who participate in the Community Lens Program will share their experiences as community stewards in the annual showcase, hosted by Detroit Association of Black Organizations (DABO).
The program emerged in 2017 with a unique collaboration between the Birwood Community House and Noble Elementary-Middle School which has allowed students to learn in dual environments. Birwood House is a non-profit organization that operates within the same neighborhood as the Noble school. Please join them as they welcome neighborhood residents, community stakeholders, and family members to celebrate the learning and community advocacy created by these students within the past year.
"I have come to believe over and over again that what is most important to me must be spoken, made verbal and shared, even at the risk of having it bruised or misunderstood." – Audre Lorde
Boggs Center to Nurture Community Leadership
3061 Field Street
Detroit, Michigan 48214
US
Read the VerticalResponse marketing policy.