April 8th, 2019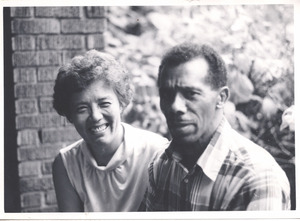 ---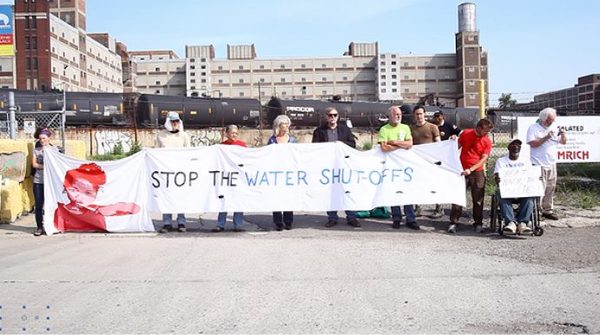 [Cover Photo: from Homrich 9 action. credited to ACLU]
Let's pack the court room THIS WEDNESDAY for Baba Baxter's motion hearing in regards to an injury he sustained while being forced into an ADA noncompliant van by the police during a direct action protesting water shutoffs #Homrich9
2PM in ROOM 226 @ Theodore Levin U.S. Courthouse
!!!SHARE AND SPREAD THE WORD!!!
Bring a Picture I.D.
No cellphones or weapons!
An Update from the Highlander Center
What we know:
As most of you know, a devastating fire burned down our main office early Friday morning. Thankfully no one was inside the building and no one was injured.
We also found a symbol connected to the white power movement spray-painted on the parking lot connected to the main office.
While we do not know the names of the culprits, we know that the white power movement has been increasing and consolidating power across the South, across this nation, and globally.
Since 2016, the white power movement has become more visible, and we've seen that manifest in various ways, both subtle and overt. They've targeted and exploited working class and cash-poor white communities searching to find a sense of belonging, dividing them from people who support efforts to improve the material conditions of all people. Their attempts to increase in size and scale impact the realities of our daily lives here because the majority of Black people in this country reside in southern states. As islamophobic attacks become more prevalent, we're hyper-aware that the majority of Muslims in this nation are Black people. We know that anti-Semitic attacks have rocked the Jewish community. We know that anti-immigrant forces are consolidating, attacks on reproductive freedoms abound and the politics of the federal government's executive branch are speaking to the privilege-based fears of the white power movement, emboldening them in ways the 21st century hasn't seen.
Even in the face of these realities, the southern freedom movement is alive and well. Our folks are winning campaigns. They're organizing and base building. People are fighting for progressive policies and using direct action to hold people in power accountable.
Highlander is a sacred place built by communities of the most affected people and it has become a home to those who believe in freedom and collective liberation here in the south, across the U.S and around the world. Because of our history we are not surprised that this space, one where marginalized people working across sectors, geographies and identities show up consistently, has been repeatedly targeted over our 87 years of existence.
What's next:
The safety of our people is and has always been our first concern. The investigation is nowhere near over. We are continuing to survive and monitor the process that takes more time in a rural geography with limited public resources. The Jefferson County Sheriff's Office will continue their investigation. The Tennessee Bomb and Arson people will continue to do theirs. We are not confused about how rarely people are ever charged with arson; however, we are surviving and monitoring these investigations.
This is a time for building our power. Now is the time to be vigilant. To love each other and support each other and to keep each other safe in turbulent times. Now is not the time to dismiss how scary things are, which makes it even more important to have concrete assessments of concrete conditions, and sophisticated strategies to build a new world.
What's next for Highlander is that we will continue to be that sacred place, that movement home, that place where strategy is developed, that place where principled struggle happens, that place that accompanies movement, that place that incubates radical work, and that place that demands transformative justice.
We love you all, we appreciate your patience and questions, and please continue to be vigilant.
Thinking for Ourselves
Critical Days
Shea Howell
April 4th is an important day for our country. It is the day Martin Luther King Jr. denounced the Vietnam war and called for a radical revolution in values, in 1967. It is also the day he was murdered, one year later.  Over the past two years, this day has been acknowledged widely. In 2017 thousands of people gathered to read Breaking the Silence and discuss its meaning 50 years later. Last year, people gathered to consider how movements live beyond individuals, shifting and changing to overcome the challenges we all face.
This year, these events received little public attention. Perhaps these moments of collective experience are dimming. Most of the people who were part of them are gone now, especially those closest to King.
Still, in honor of that day, I always read King words. I find them a searing indictment of who we are, and a compassionate longing for who we might become. "America," he says, "Can never be saved so long as it destroys the deepest hopes of men the world over. So, it is that those of us who are yet determined that America will be are led down the path of protest and dissent, working for the health of our land."
These words were still with me as I read the news of Donald Trump's visit to the U.S.-Mexican border town of Calexico. There he announced. "Our country is full." He said, "The system is full. We can't take you anymore." "Our country is full…Turn around." He continued, "When it's full, there is nothing you can do. You have to say, 'I'm sorry, we can't take you.'"
These words were followed by another threat to close the border and more bluster about the wall. Trump was especially flattered by a plaque that his Secretary of Homeland Security had installed in October of 2018, to ensure that Trump got credit for a little over two miles of new fence, initiated by his predecessor. It reads below the presidential seal, "This plaque was installed on October 26, 2018, to commemorate the completion of the first section of President Trump's border wall."
Missing from the entire affair was Trump's nominee to head ICE, Ronald Vitiello, a 30-year veteran of the U.S. Border Patrol. Trump abruptly announced he was withdrawing the nomination because he wants someone "tougher" in charge of immigration enforcement.
Trump's policies at the border are a crime against humanity. Last week the people held under a bridge, sleeping on gravel, were let go and the ACLU is filing a suit on their behalf. "The detention of migrants for multiple nights in outdoor detention pens is an unprecedented and extreme violation," the complaint says. "Although CBP has long violated the rights of migrants in its custody, the agency's decision to detain migrants, including children, in caged dirt filled outdoor areas is an escalation of this administration's cruelty. Without immediate attention and oversight, we will continue to risk the lives of those seeking refuge in our country."
King said of Vietnam, "Somehow this madness must cease" for it "is but a symptom of a far deeper malady within the American spirit."
He reminds us that we must find new ways to act in love or, "We shall surely be dragged down the long, dark, and shameful corridors of time reserved for those who possess power without compassion, might without morality ad strength without sight."
Our children will remember what has happened to them and what we choose to do. These are critical days.