August 15th, 2022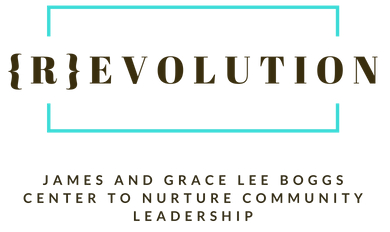 ---
Thinking for Ourselves
Dangerous Times
Shea Howell
The world needs wisdom now. Each day we are moving closer to the possibilities of nuclear devastation. Over the last few days, we have witnessed the irresponsible decision by speaker, Nancy Pelosi to visit Taiwan. Her insistence on the trip seemed designed to provoke China. In response China launched a series of military drills including hypersonic missiles, naval blockade simulations and stealth bombers.
Meanwhile our only response to the catastrophe in Ukraine is to increase the number and kinds of weapons we are willing to send.
Last week the increased shelling around the Zaporizhzhia Nuclear Power Plant reawakened fears of the possibility of another kind of nuclear disaster. Of special concern are the six pressurized water reactors being hit by rockets. Such an explosion could contaminate territory for thousands of miles.
The danger to all life posed by nuclear weapons and reactors is especially critical as the world moves toward greater levels of armed conflict. For more than 50 years the United States has refused to pledge a "no first strike" policy. Of the major nuclear powers, only China and India have taken this step. While the former Soviet Union did commit to "no first use," Russia repudiated this in 1993 and Putin has not so subtly hinted at his willingness to use such weapons.
The dangers we face are accentuated further by two notions within the U.S. government. First, since the beginnings of the "war on terror" the US has justified and implemented a policy of "preemptive warfare." This means that the US will attack another nation to prevent them from attacking us first. Thus, we justified the invasion of Iraq and then Afghanistan. Biden's increasingly anti-Russian rhetoric, casting the war in Ukraine as an opportunity to create US dominance, can only accelerate this position.
Second, the US has systematically been developing the idea of "limited" nuclear war. We have designed, armed, and mounted "tactical" nuclear weapons. During the recent tension with China, the ships of the US Pacific fleet carried such devices. Since 2020 the submarine fleet has been so armed.
Creating a framework that nuclear weapons are justified and containable is idiocy. Yet these ideas ungirded the actions of Trump and now Biden. Nor are they alone in thinking what should be unthinkable. Countries long committed to the reduction of nuclear arms are again rearming and expanding their budgets. In 2022 the global investment in weapons and mechanisms of death passed $2 trillion for the first time in history.
The move toward accelerating military force has gone almost completely unchallenged. The US Senate, a body that can agree on almost nothing, voted overwhelmingly for increasing military budgets, including a steady flow of weapons to Ukraine. The U.S. spends more on defense than the next nine nations listed by Stockholm International Peace Research Institute (SIPRI) in its report, "Trends in World Military Expenditure, 2021"—this includes China, India, the UK, Russia, France, Germany, Saudi Arabia, Japan and South Korea.
Those of us who believe in the possibilities of a world based on justice, on ways of living that support and enhance life, must find new, creative, and effective ways to challenge this kind of destructive thinking. We have seen the power of people to challenge the nuclear industry in the past. We need the same imagination and courage today.
_____________________________________________________________________________________________
Weekly highlights
Shoutout to Russ Bellant, , a member of the Detroit Public Library Commission, who submitted photos of why there's importance in fighting for the sustainability of public libraries. In past newsletter issues, Bellant has submitted writings related to the condition and climate of Detroit's public libraries as a fight to maintain its control over local officials.
Recently, there has been branch reopenings, featured programming & events, job openings, and a plethora of perks for having a library card that can be used online and in person. Tap into all the offerings from Detroit public libraries here.
What we're listening to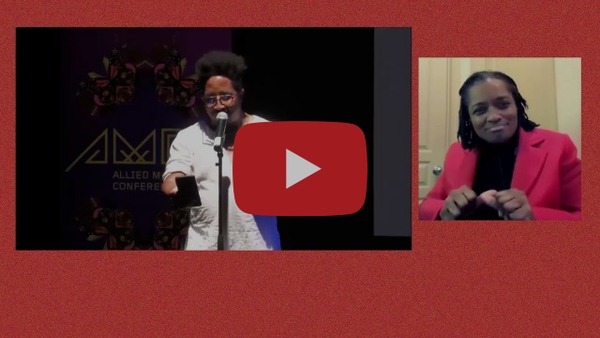 Allied Media Conference 2022
Missed out on AMC 2022 or were you there and wanna relive the juicyness you witnessed?? Fear not as there's a playlist now available that includes the opening/closing ceremonies and plenary sessions, viewable on YouTube. Time travel a bit and check them out below:
Recordings en Español also available!
#WaterWednesday w/ People's Water Board Coalition
featuring Nathan Bolen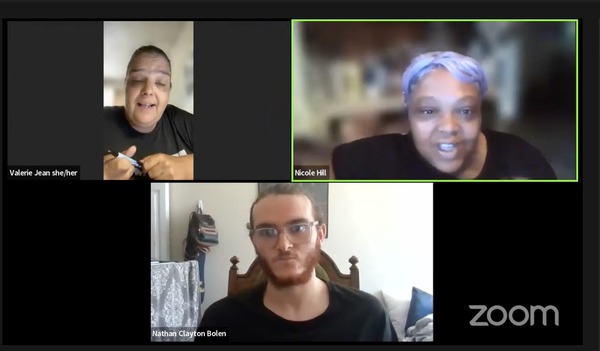 PWBC is back with another #WaterWednesday, this time featuring Nathan Bolen from Washtenaw General Defense Committee as they discussed the Tribar chemical spill which took place in the Huron River.
Check it out and follow PWBC on Instagram for updates!
Detroit is Different Podcast
Alabama roots to Linwood lifestyle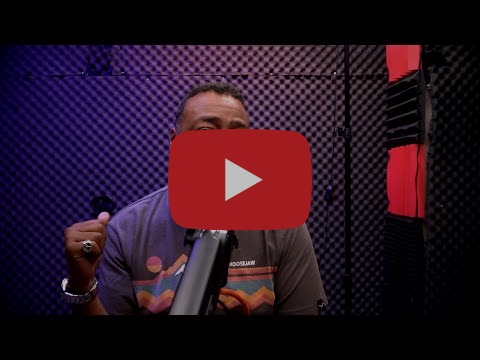 Emcee, John Cloud joins podcast host, Khary Frazier on the latest episode where they get into Cloud's familial roots and how it connects to his music as healing. He speaks on his latest project, 'Black Cloud' and shares a bit about trauma endured as a child and reveals how he included some of his past on his latest project.
What we're reading



Black August is a time for us to recenter ourselves in our mission to end the imprisonment and caging of our people, and to uplift those who need the support of our community now.
In 1979, a group of incarated people in California came together to remember George and Jonathan Jackson and other freedom fighters, for a commemoration that became known as Black August. Over time, Black August expanded beyond prisons. Organizations like the Malcolm X Grassroots Movement (MXGM) joined in the call to honor Black political prisoners and activists killed by the state, bring awareness to harsh prison conditions, and highlight the radical tradition of Black resistance against anit-Black state violence and systemic oppression.
Join M4BL in supporting those currently within the system by signing peitions, writing letters, donating, and spreading the word. The aboliton of the prison industrial complex persists.
Black political prisoners currently in need of support:
Su
A group of residents and supporters of an east side community have come together to show what it means to reclaim and reuild their neighborhood. Near the intersection of Canfield and Chene, you can find a soon-to-be community center and vacant lots that are being transformed into a collective space for community.
Read more about them here and reach out to get involved!
Uplifting & Supporting our Community
??This event is designed to offer a space for stories of the Civil Rights movement and other moments that have shaped our country in the ongoing struggle for freedom, civil liberties, and justice. Each of the esteemed speakers has made a unique historical contribution to our nation and world through advocacy, education, and action. Panelists, Gloria Aneb House and John Hardy will share their experiences and reflections and then invite attendees to respond and ask questions.
Thursday, August 25, 2022; 5 – 8pm EST
Our Mother of Perpetual Help Catholic Church
13500 Oak Park Blvd.
Main Building – Atrium Area
Oak Park, MI 48237
Resources
How to find, contact, and donate to your local abortion fund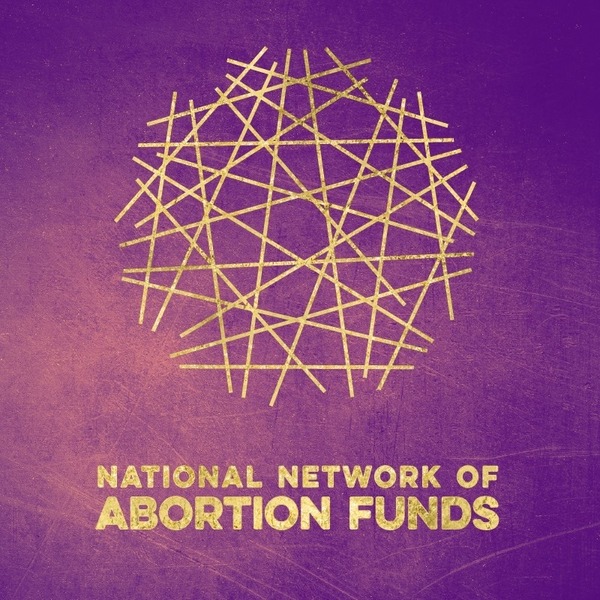 The National Network of Abortion Funds lists abortion funds which are independent, grassroots organizations developed to support the specific needs of their communities. Whether it's funding procedures, abortion pills, transportation and lodging when travel is required, childcare, doula and emotional support, or other needs voiced by people seeking abortions, funds are finding innovative and compassionate ways to get people the abortions they want and need. Find support in your state
Low-Income Household Water Assistance Program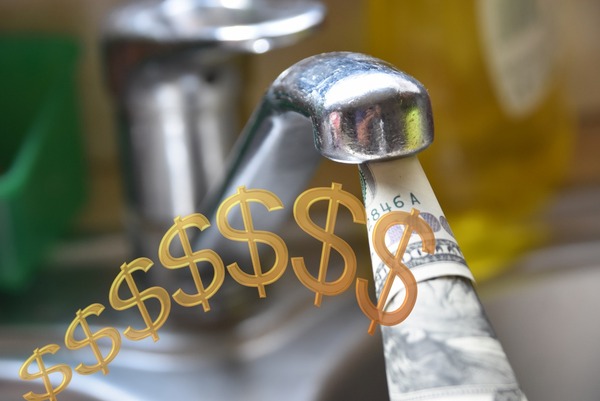 This new Federal program offers assistance to those who are facing water shutoffs or are in need of reconnecting their water utility. Freshwater Future lists additional information and ways to apply for assistance, categorized by state. The program prioritizes those who need their water reconnected or are facing imminent shutoffs. You can read more and apply here.
ACLU: Immigrant Police Misconduct Hotline
ACLU MI has recently launched and announced the misconduct hotline for Michiganders to report instances of police misconduct or abuse based on immigration status (or assumptions about immigration status).
If you or a loved one have been pulled over, harassed, arrested, or detained by a police officer because of actual or perceived immigration status (e.g., skin color, spoken language, or name), you are encouraged to call the hotline and leave a message detailing the experience. The ACLU of Michigan is committed to investigating those reports and will assist in taking action against police departments when possible.
Flyers are also available in 4 different languages:
Arabic
Bangla/Bengali
?English
Spanish
"When you use the term minority or minorities in reference to people, you're telling them that they're less than somebody else." – Gwendolyn Brooks
Click here to forward this email to a friend
Boggs Center to Nurture Community Leadership
3061 Field Street
Detroit, Michigan 48214
US
Read the VerticalResponse marketing policy.