December 16th, 2020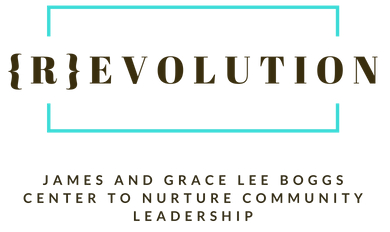 Water Victories
Shea Howell
Detroit Water Warriors achieved a major victory this week. Mayor Mike Duggan announced a moratorium on water shut offs for the next two years at a press conference on December 8. The news was welcomed by water rights activists.
"Universal access to safe drinking water is a matter of life and death. By eliminating water shutoffs through 2022 is a step in the right direction. In the short-term, Detroit's leaders are taking the necessary and humane approach to providing drinking water to everyone, regardless of income," said Sylvia Orduño of Michigan Welfare Rights Organization and the People's Water Board Coalition.
On the heels of this announcement the Michigan Senate passed SB 241, authored by State Senator Stephanie Chang. This statute would place a statewide moratorium on water shutoffs during the COVID-19 pandemic. Senator Chang said, "Clean drinking water is a basic human right, and I'm glad that the Michigan Senate took action yesterday to protect everyone's health and safety. During this pandemic, access to clean water is more important than ever to ensure that Michiganders in big cities, suburban towns, and small villages can all wash their hands with soap and water. So many Michigan families are still struggling financially and with their health.
Over 317,000 households across the state are behind on their water bills. Hopefully this bill, too, will become law.
The struggle to establish water as a basic human right and essential public good has been going on for nearly 20 years.  As early as 2004, the People's Water Board advocated for a water affordability plan. With the aggressive shut offs tied to the Detroit bankruptcy process, these efforts became more urgent, as nearly a third of the city experienced shut offs.
These shifts toward guaranteeing water, especially during this pandemic, will make a major difference in the lives of people. It is the first official recognition that we are all connected, that we have a responsibility to one another to ensure the most basic needs of people are met.
At the same time, it appears the global pandemic has not shifted the thinking of the Mayor and Gary Brown, the head of Detroit Water and Sewerage Department.
Brown said that Detroit's announcement on Tuesday isn't an amnesty on payments.  People will continue to rack up their full water and sewer charges.
The Mayor and Brown talk about a water assistance plan, not a fundamental restructuring of the rate system based on income. Water affordability, to be sustainable, cannot depend on philanthropy or some kinds of convoluted "eligibility requirement."
The Mayor has done nothing to inspire confidence in his capability of moving the city forward to real affordability. He is supports continuing to charge people at existing rates and reinforces the idea that the moratorium on shut offs is  not an "amnesty" program.
The Mayor has given no indication that he has grown from this crisis. In the beginning of the pandemic he refused to acknowledge the public health dimensions of water shut offs. Under his leadership from 2014 to 2019 more than 141,000 Detroiters were shut off from water. The UN condemned the practice as a "violation of the most basic human rights of  those residents." The Mayor continued to  attack the Henry Ford Global Health study that documented the risks of water related illnesses.
Stopping water shut offs is a critical first step. But the Mayor is going to have to do more than shift his policy.
Detroit has the potential of leading the country toward a new understanding of  our responsibilities to one another and the earth. A water affordability plan is rooted in a set of values that are essential if we are to create a just, humane and sustainable future. This victory was a long time coming, but we still have a long way to go.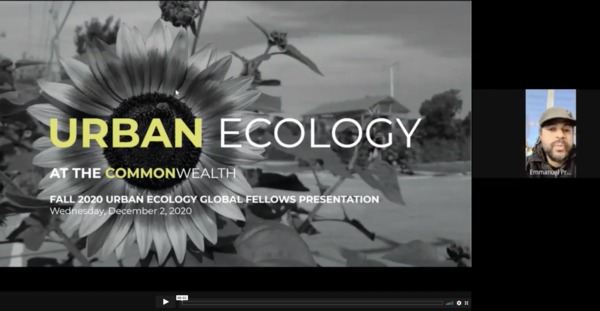 Get inspired by watching Sweet Water Foundation's Urban Ecology Global Fellows Presentation
______________________________________________________________________________________________________________
Over this year the demands on The Boggs Center have expanded to the point where we have made a commitment to engage an executive director and support staff, especially around social media. We invite you to make a financial contribution to the Boggs Center. This is a responsibility that requires us to create a clear financial plan and we urge you to become a Monthly or Yearly Sustainer. Our goal is raise $50,000 in 2020-2021 through this fund.
To contribute, click the "donate" button at the top of our homepage or send a check to
Boggs Center
3061 Field Street
Detroit, Michigan
48214-1783