July 11th, 2022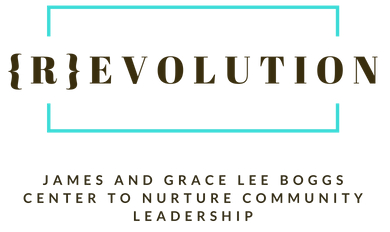 ---
Thinking for Ourselves
Thinking for Ourselves
Deciding futures
Shea Howell
Every day we are given more evidence of the collapse of the systems of authority that provide the legal framework for our government.  In a recent article in Counterpunch Gray Leupp probed this crisis at the federal level. He said,  "The definition of legitimacy is 'conformity to the law or rules.' What happens when those who set the rules break them, or are perceived by the people they judge as rule-breakers? In this case, the ultimate guardians of the system, who lend it its legitimacy, have been exposed as a nest of liars…What happens when this unquestioned good, this classic 18th century text, this moral reference point, gets exposed, suddenly and shockingly, as a charade? The Constitution, the presidency it established, the legislature that it legitimated, and the judiciary it created—all exposed, especially in the eyes of youth—as sources not of inspiration but of the stench [Justice Sonia] Sotomayor notes wafting through her office."
A similar situation is emerging on our local level.  Last week, under pressure from community members, the Detroit City Council backed off of a decision to give billionaire developer Dan Gilbert another tax break, this time for $60 million. Gilbert is asking for the money so he can complete his massive redevelopment of the former J.L. Hudson's site. Predictably, Mayor Duggan is backing Gilbert and pressuring the City Council to go along.
Duggan says the project won't take money away from schools or libraries or neighborhoods and will create 7,500 jobs. He said we all need to understand that "Dan is losing money so the city can make money. That's the true story of the Hudson project."
The Mayor went on to explain that there "has really been a lot  of misinformation" about the  project.
Really?
We have heard these claims over and over again. They go something like this.  We have to provide public money to private businesses so that this private business can provide thousands of jobs for Detroiters. Then we will all enjoy the benefits of a "new" Detroit.  We have heard this about every development since Poletown. We are still waiting for those promised 6,000 jobs.
It is not mis-information that causes people to resist the giveaway of taxes to private businesses. It is the painful experience. Consider the most recent revelations of the $3.8 billion tax credit deal with General Motors and the willingness of the state to further undercut the capacity of the city to garner tax revenues from employees.
Or consider the recent sales of land by John Hantz. After a long fight with community groups who opposed a massive land grab by Hantz, arguing that he was hiding behind the idea of urban farming to amass land to sell for speculation, he has now done just that. He has sold off less than 10% of his holdings, about 150 lots, for a whopping $2.8 million. He paid about $350 a lot. We are still waiting for those new jobs he pledged to create.
We are also still waiting for those 5 new neighborhoods promised by the Ilitch family.
Our elected officials are facing a crisis in legitimacy. This is not only because the majority of them accepted campaign contributions from Dan Gilbert. It is because they refuse to look at the obvious failure of this strategy of tax breaks for developing our city. We have decades of examples to show that the promise of jobs, the promise of revitalization, the promise of a simple solution to complex problems is all a smoke screen by corporations and their political hacks to steal public money through legal fictions.
Across the city people are emerging to challenge this way of thinking. Direct community action is rapidly becoming the most legitimate way for us to decide our futures.
___________________________________________________________________
Weekly highlights
The Plumb Line
Remarks given by Brightmoor Connection Food Pantry regarding DWSD's "water affordability plan"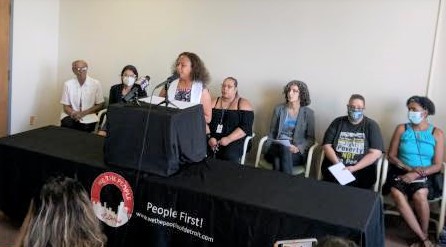 Rev. Roslyn Bouier speaking at We The People's press conference regarding the DWSD water affordability plan
During a recent press conference held by We The People regarding DWSD's water affordability plan, Rev. Roslyn Bouier, executive director of the Brightmoor Connection Food Pantry, and others gave remarks as the plan involved little community engagement and input. DWSD fails to release the full plan to the public. However, The Plumb Line was released to display the array of emotions needed to be expressed as a result of the continued negligence had by city administration.
"I have come here this morning to lift up the oppressive burden, that has been unjustly placed upon families, mothers, most specifically black mothers' / caregivers in our community.
There is a foulness in the air, the stench that is strangling our community,
There is an all too familiar dryness in our throats, and our souls this day—
This dryness, this barrenness is the result of the impact of long-term, decades of water hoarding / water rationing / water privilege by this administration."
Read more here
What we're listening to
People's Water Board Coalition
Water Wednesday w/ Nayyirah Shariff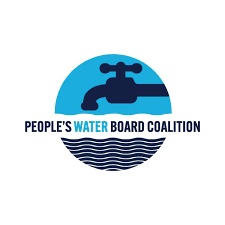 Nayyirah Shariff joined Valerie & Nicole with the People's Water Board Coaltion for the weekly webcast as they discussed the recent decision by Supreme Court to drop all charges on officials who were responsible for the Flint water crisis.
Mother Country Radicals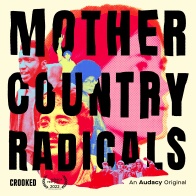 Podcast host, Zayd, takes listeners back to the 1970s to recall the time his parents were involved in the Weather Underground Organization. As radicals and counter-culture outlaws, they brawled with riot cops on the streets of Chicago, bombed the Pentagon and the U.S. Capitol, broke comrades out of prison, and teamed up with Black militant groups to rob banks & fight racism.
What we're reading
Please Call Me By My True Names
a poem by the National Council of Elders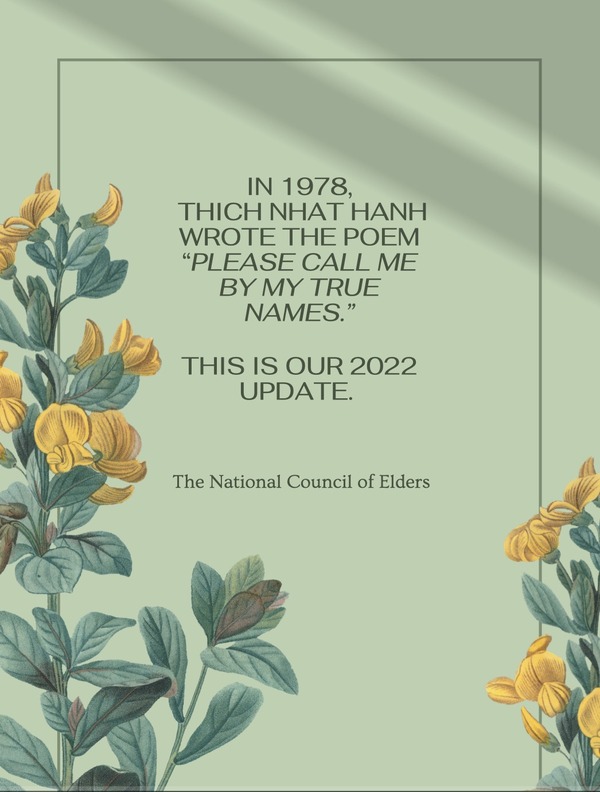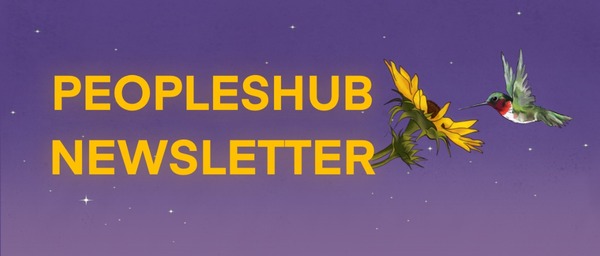 This issue of PeoplesHub features Resisting Surveillance & Winning with the Arab Action Network (AAN), a series of Community Care Clinics for Disabled & Chronically Ill folks, and if you're in Pittsburgh, they're hosting Building a Disability Politic & Access-Centered Cultures which will allow participants to develop an expansive understanding of disability and ableism that's rooted in historical context.
Uplifting & supporting our community
In Rememberance of Thomas Nkondo Nikundiwe
May 15, 1975 – July 4, 2021

During the anniversary of his transition, Education for Liberation acknowledges Thomas Nikundiwe stating his ability to embody their belief that love, authentic relationships, and community are fundamental values, principles, and practices needed for our collective liberation. They recently published an email with memories of who they call their movement sibling.
Thomas taught us the importance of centering youth and developing shared leadership in every aspect of our organizing. He valued process over product. He believed that young people have so much wisdom, creativity, and love to practice with us and that creating space for horizontal leadership offers us all paths toward building true intergenerational power.
Thomas showed us that the how of anything we do is intertwined and is a reflection of any goals we might speak, write or sketch. Our brother also modeled a deep, radical love for liberatory education that is everywhere, every day, and drenched with expertise within and across generations.
Thomas left us with life changing words and memories of him, he left us with imprints on our souls of a man who loved, worked, and laughed every day of his life in this realm. His transition offered us the sobering reminder that tomorrow is never promised and that our lives will always be a testimony for others to learn from long after we transition. His memory continues to nourish us and germinate beneath the soles of our feet as we continue to get further rooted in what will be a lifetime of work and a legacy to continue on long after our physical lives end. Thomas showed us that we are connected in the belief that a life in the struggle for liberation is a life well-lived.
DanceAbility Detroit IN THE SUMMERTIME

DanceAbility can be high-energy or slow and gentle, so come as you are to co-create dance in a diverse community. It's for people with and without disabilities, with and without formal dance training, with guidance by Cara Graninger, Gwynneth VanLaven, and visiting guest artists.  Cost: $0 – $15 per instruction hour, Economic Justice sliding scale.
Fridays on Zoom, 12:30 pm – 2 pm, thru September 30th
More info & Register here
Saturdays in person, 11 am – 1 pm OUTDOORS or 3 – 5 pm INDOORS, thru October 1st
More info & Register here
questions? email Cara at caragraninger@gmail.com
2nd Annual Defend Black Women March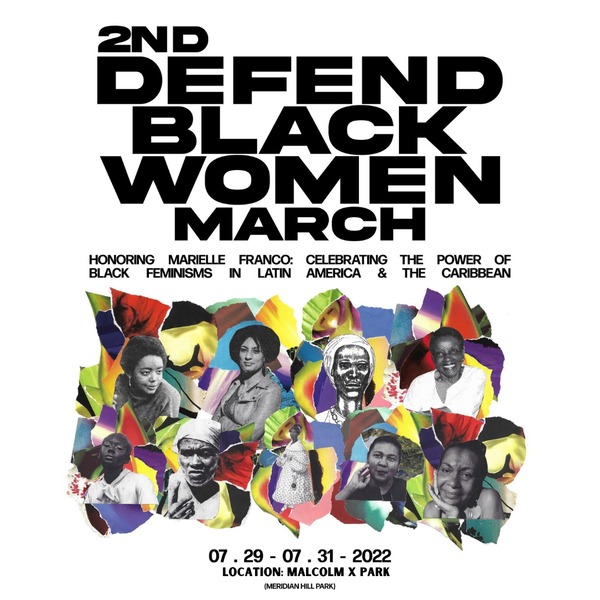 Save the date and register for the 2nd annual Defend Black Women March, honoring the life, leadership, and legacy of Afro-Brazilian bisexual feminist, politician, activist, and human rights defender, Marielle Franco (1979-2018). The march will also be in solidarity and celebration of Black feminisms in Latin America and in the Caribbean.
Saturday, July 30, 2022
11:30am EST
Malcolm X Park (Meridian Hill), Washington DC
Register or find more information here
Resources
How to find, contact, and donate to your local abortion fund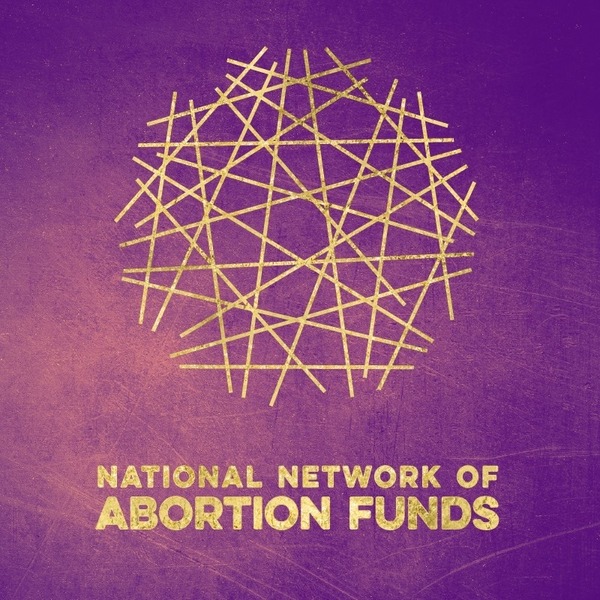 The National Network of Abortion Funds lists abortion funds which are independent, grassroots organizations developed to support the specific needs of their communities. Whether it's funding procedures, abortion pills, transportation and lodging when travel is required, childcare, doula and emotional support, or other needs voiced by people seeking abortions, funds are finding innovative and compassionate ways to get people the abortions they want and need. Find support in your state
Low-Income Household Water Assistance Program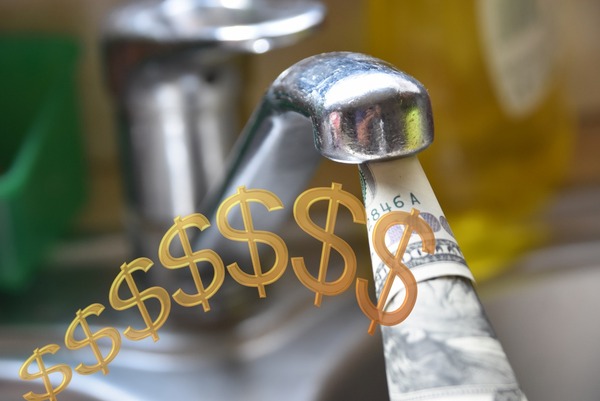 This new Federal program offers assistance to those who are facing water shutoffs or are in need of reconnecting their water utility. Freshwater Future lists additional information and ways to apply for assistance, categorized by state. The program prioritizes those who need their water reconnected or are facing imminent shutoffs. You can read more and apply here.
ACLU: Immigrant Police Misconduct Hotline
ACLU MI has recently launched and announced the misconduct hotline for Michiganders to report instances of police misconduct or abuse based on immigration status (or assumptions about immigration status).
If you or a loved one have been pulled over, harassed, arrested, or detained by a police officer because of actual or perceived immigration status (e.g., skin color, spoken language, or name), you are encouraged to call the hotline and leave a message detailing the experience. The ACLU of Michigan is committed to investigating those reports and will assist in taking action against police departments when possible.
Flyers are also available in 4 different languages:
Arabic
Bangla/Bengali
?English
Spanish

"The acceptance of our present condition is the only form of extremism which discredits us before our children." – Lorraine Hansberry