July 1st, 2020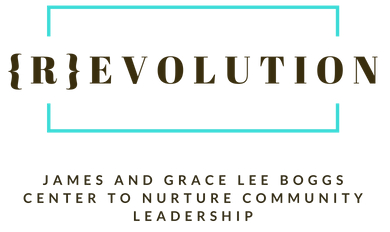 Facing Technology
Shea Howell


This week the debate against surveillance technology in the hands of police took a deeply human turn. The ACLU of Michigan filed a complaint against the Detroit Police Department on behalf of Robert Williams, who was wrongfully identified, arrested at his home in front of his wife and daughters, and held in police custody for 30 hours. He was accused of stealing five watches from Shinola. He was released on bail, and ultimately the County Prosecutor, Kym Worthy, offered an apology saying, " This case should not have been issued based on the DPD investigation, and for that we apologize. Thankfully, it was dismissed on our office's own motion. This does not in any way make up for the hours that Mr. Williams spent in jail."
Mr. Williams's account of the ordeal reflects his own anger and the callous treatment he received from the DPD. He also explains why he decided to pursue this case. Mr. Williams says, " My daughters can't unsee me being handcuffed and put into a police car. But they can see me use this experience to bring some good into the world. That means helping make sure my daughters don't grow up in a world where their driver's license or Facebook photos could be used to target, track or harm them."
The story is making national and international news as it is the first documented case of facial recognition technology misidentifying a person, leading to his arrest. But those who have been fighting the use of this technology by police do not believe it is unusual. Joy Buolamwini, an MIT researcher and founder of the Algorithmic Justice League commented about the case saying, "This egregious mismatch shows just one of the dangers of facial recognition technology which has already been shown in study after study to fail people of color, people with dark skin more than white counterparts. She explained, "The threats to civil liberties posed by mass surveillance are too high a price. You cannot erase the experience of 30 hours detained, the memories of children seeing their father arrested, or the stigma of being labeled criminal."
Along with the shoddy police work, disrespect for civil liberties, and crude behavior documented by this case is an important comment, offered by a police officer during the interrogation of Mr. Williams. The officer showed Mr. Williams pictures of a large Black man in a red cap, taken by Shinola surveillance cameras. The officer sarcastically said, "So, that's not you?" He then said,  "So I guess the computer got it wrong, too,
This comment goes to the heart of one of the main problems with using facial recognition technology. People tend to believe the machine rather than their own eyes. Technology, we think, is infallible. By the time the police were given a name and address, based on a facial recognition match with the state data  base of drivers licenses, they had convinced themselves that they were picking up guilty man. The computer didn't lie.
But as advocates against the use of this technology have been arguing for more than two years, computers do lie. Facial recognition technology is biased. Studies consistently show that facial recognition systems mis-identify people of color up to 100 times more often than white people.
Detroit does not need high tech surveillance. Increasingly, we are asking if we need police. The majority of the City Council and the Police Commission have consistently ignored the warnings brought to them by community advocates. It is time for the Council and Commission to act on behalf of the people, or step aside.
LISTEN: The Rebellion Against Racial Capitlalism
THE BLACK LIVES MATTER uprisings against police and state violence are continuing across the U.S., as a humiliated Donald Trump threatens a broader crackdown to defend Confederate monuments. This week on Intercepted: Robin D.G. Kelley, a distinguished history professor at UCLA, explains why he believes the current abolitionist movement has the potential to fundamentally change the country and offers a historical analysis of the weaponization of racial capitalism throughout U.S. history. He also tells the story of the Black-led Communist Party of Alabama in the aftermath of the Great Depression and the racist roots of U.S.-style policing. As Attorney General William Barr continues to preside over a Justice Department being wielded as a political and legal weapon to defend Trump, Hina Shamsi of the American Civil Liberties Union explains the dangerous use of military and intelligence surveillance systems to spy on activists, the characterizations of activists as terrorists, and discusses the ongoing drone strikes overseas. MORE @ Intercepted
The National Council Of Elders joins with social justice organizers across this country working to end police killings and to end the triple evils of materialism, racism and militarism that are the foundation of the ills plaguing the United States. We are committed to developing a culture of peace.
Contact:
Dr. Gloria Aneb House, Detroit MI
Dr. G. Zoharah Simmons, Gainesville, FL
elders4belovedcommunity@gmail.com
The National Council of Elders (NCOE) Condemns Police Killing of George Floyd and Violence Against Protestors
We are members of the National Council of Elders, veterans of many of the social justice and peace movements of the 1950s, 60s and 70s. These have included the Black freedom movement, the Native Peoples, Chicano, anti-war, immigrant rights, peace, and LGBTQ movements. We were called into being by iconic civil rights leaders of the past: Rev. James Lawson, Dr. Dolores Huerta, Dr. Vincent Harding, Rev. Phil Lawson, and Dr. Grace Lee Boggs. Collectively we represent hundreds of years of social justice activism.
We are greatly alarmed by the brutal lynching of Mr. George Floyd in Minneapolis, Minnesota by four Minneapolis police officers on Monday, May 25, 2020 (Memorial Day). The killing of yet another Black person at the hands of police has set off days of protests across the U.S. and throughout the world. These demonstrations have been overwhelmingly peaceful. However, President Donald Trump has called out the National Guard and has threatened to call members of the armed forces to "dominate" and quell the protest.
Scenes of police beating, kicking, stomping, tasing, teargassing, using horses and automobiles to run down protestors — and in some cases journalists, TV reporters and camera crews — have flooded television and social media. By showing little to no restraint, the police are exemplifying the very behavior that thousands of our citizens are risking their lives to protest against — even during this COVID-19 pandemic.
The murder of George Floyd is only one of many episodes of police brutality and excessive force that have plagued our communities for decades. Every instance of police violence against people of color recalls the history of unbroken links between the invasion and theft of native lands, brutal slavery and modern racially-biased policing.
Young activists exhort us to "Say Their Names!" These are just a few of the most recent victims of State violence: Michael Brown, Sandra Bland, Eric Garner, Rekia Boyd, Sean Bell, Aiyana Mo'Nay Stanley-Jones, Amadou Diallo, Mya Hall, Walter Scott, Deborah Danner, Joel Acevado, Atatiana Jones, Jamar Clark, Miriam Carey, Philando Castile, Tanisha Anderson, Ezell Ford, Charleena Lyles, John Crawford, Shukri Said, Tamir Rice, and Breonna Taylor. Unfortunately, this list of men, women and children who have been victims of police violence will continue to grow until we demand an end to this ongoing slaughter. We are grateful that this demand is being made powerfully by some of the most visible youth-led active movements of today: Black Lives Matter, Black Youth Project 100 (BYP 100), the Movement for Black Lives, and the Dream Defenders.
We know that police killings are symptomatic of much deeper issues negatively impacting Black, Brown, indigenous and impoverished people in the U.S.: High unemployment, the cradle- to- prison pipeline, inadequate access to health care and housing, infant mortality, homelessness, food insecurity, mass incarceration, and ongoing conflict in our communities resulting from the hopelessness of the day- to- day struggles for personhood and survival. For young people of color, police use of force is among the leading causes of death.
We agree with many young activists who say there is a "State of Emergency facing Black people." We believe that the entire concept of U.S. policing, which has been heavily influenced by racism and other forms of subjugation, must be rethought. The NCOE joins with social justice organizers across this country working to end police killings and to end the triple evils of materialism, racism and militarism that are the foundation of the ills plaguing the United States. We are committed to developing a culture of peace. How do we translate this commitment into concrete actions?
We support the following proposals:
Defunding police: Using those redirected funds to finance housing, health care, good jobs, youth programs, community care workers, public transportation, parks, environmental protection, recreation centers, arts programs, playgrounds and other needed social programs.
Demilitarize police: Police forces should be required to abandon and trash all military supplies and weapons they have acquired. Experiments should be undertaken to replace armed police with neighborhood peacekeepers.
A reset of the entire criminal legal system in the U.S.: Police violence against people of color is only one facet of the deeply entrenched racial disparities within our criminal legal system.
There is an urgent need for analysis and action at every stage of this system, from arrest to sentencing to incarceration.
National Council of Elders Members: Ms. Rachele Agoyo, Ms. Dorothy Aldridge, Rev. Dorsey Blake, Mr. Louis Brandon, Ms. Candie Carawan, Ms. Mandy Carter, Dr. Roxanne Dunbar-Ortiz, Rev. John Fife, Ms. Aljosie Aldrich Harding, Dr. Gloria Aneb House, Dr.Shea Howell, Dr. Dolores Huerta, Mr. Phil Hutchings, Ms. Joyce Hobson Johnson, Rev. Nelson Johnson, Mr. Frank Joyce, Rev. James Lawson, Rev. Phil Lawson, Dr. Catherine Meeks, Mr. Gus Newport, Ms. Suzanne Pharr, Ms. Lyn Pyle, Dr. Bernice Johnson Reagon, Ms. Frances Reid, Ms. Kathy Sanchez, Mr. Charles Sherrod, Ms. Shirley Sherrod, Dr. G. Zoharah Simmons, Friar Louis Vitale, OFM, Rabbi Arthur Waskow, Mr. Hollis Watkins, Mr. Junius Williams, Mr. Bob Wing, Rev. Janet Wolf.
Deceased Founding Members: Dr. Grace Lee Boggs, Dr. Dorothy Cotton, Dr. Vincent Harding, Father Paul Mayer, Mr. Ron Scott.
Facebook contact: National Council of Elders@ncoe20century 
---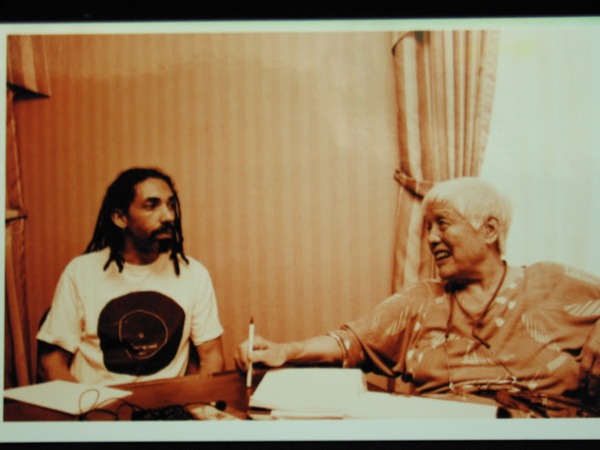 Thinking Dialectically: What Grace Lee Boggs Taught Me
Robin D.G. Kelley
---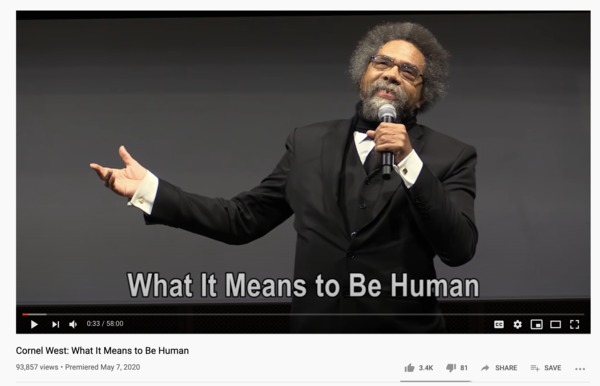 ---