July 21st, 2020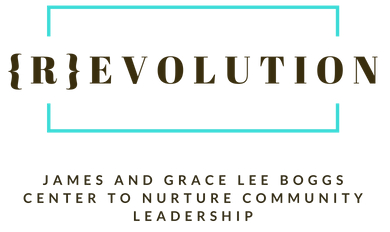 Questioning School Opening
Shea Howell


As people across the country struggle with the question of whether or when to open schools, a new study from South Korea was released, raising serious concerns. The study documents the likelihood that reopening schools will trigger an increase in Covid-19 cases. Many people have been counting on the fact that children under 10 appear to transmit the disease much less often than adults. This latest study, however, points out that, while this is likely true, the risk is not zero. Moreover, children between 11 and 19 can spread it at about the same rate as adults.
In addition to the troubling conclusions of this study, earlier last week we learned of the concern for the health of teachers and other school personnel because of the relationship between Covid-19 and underlying health issues. The Kaiser Family Foundation study suggests that as many as 24% of adults working in schools nationally are especially at risk because of diabetes, chronic obstructive pulmonary disease (which includes asthma), heart disease, obesity and a functional limitation due to cancer.
The study concluded,
"For higher-risk teachers, failure to achieve safe working conditions could have very serious results. Given the difficulty of maintaining social distancing in a crowded school environment, these at-risk teachers may be reluctant to return to their schools until infection rates fall to much lower levels."
The risks to children and to those in the schools are of course higher in urban areas. In Detroit many of our children are in multigenerational households, increasing the potential for children to carry the virus to school, infecting others there. Or the risk of bring it home and infecting the elders at home.
These complications and dangers are compounded by the poor conditions of many of our school spaces. For years we have seen the results of financial austerity. Windows cannot open. Heat and air conditioning do not work. Water is poisoned. Bathroom and sanitation facilities are in terrible shape. Basic supplies are a constant problem. None of this has changed since the closing of schools in March. Everyone knows restoring our schools to acceptable conditions is a long, expensive process. And yet the Superintendent of Detroit's public schools tried to assure us that "The reopening plan has been vetted and discussed."
It is no wonder people blocked school buses for the beginning of summer school and have filed a law suit to stop it.
At the federal level, the instance by Trump and his Secretary of Education, right wing zealot Betsy Devos, have been pushing re opening as a way to further undermine any commitment to public education. A recent article in the New York Times explained, "For Ms. DeVos, then, the current crisis may be more of an opportunity than a threat. By pressuring public schools to open, even if unsafely, she will compel many privileged families to abandon those schools. Many less fortunate students will find themselves with little choice but to attend unsafe schools with even fewer resources than they had before. And public schools will take the blame for the inequalities that will almost inevitably result."
So how do we responsibly move forward? How do we address the needs of parents? Children? Teachers? Bus drivers? Janitors? School aides? All of the people who come and go to make the education of our children possible?  What kind of education do we need now? How can we provide it safely?
All of these questions are in front of us. We are including in this newsletter a statement prepared by the Detroit Independent Freedom Schools to help of us think more clearly beyond this moment. Perhaps one of the most important lessons we can give our children right now is that we will not be pushed into making false choices. It is possible to create new forms of education, rooted in reality, that help all of us become more creative, healthy, compassionate  and thoughtful human beings.
A brief history of Detroit's revolutionary spirit and the present moment. Anti-racism organizer Tawana Petty in discussion with historian Jamon Jordan.
John Lewis Looks Back at the Movement
Grace Lee Boggs
Michigan Citizen, 2/6/99
Walking With the Wind: A Memoir of the Movement by John Lewis with Michael D'Orso. 
This is the best book on the civil rights movement in the South that I have read. It raises tough questions about movement-building. It is also as graphic as a TV documentary and as suspenseful as a murder mystery. Early in the book, for example, the reader, sensing the tension between the squat, plodding John Lewis and the handsome, charismatic Stokely Carmichael, begins to wonder when and how it will explode.
Born into a sharecropper family in 1940, Lewis, who has been a Congressman from Georgia since 1986, was raised in a rural Alabama community so remote that until he was six, he had never seen a white person except for the mailman and a traveling merchant. As a teenager, inspired by the Supreme Court decision ordering the desegregation of schools and a radio sermon by Dr. King, he initiated a petition to open up the local library to blacks. At 17 he enrolled at the American Baptist Theological Seminary (ABT) in Nashville, Tennessee, where, in exchange for tuition, room and board, he worked harder at scrubbing post and pans than he had ever worked at picking cotton.
At ABT his classes in philosophy and religion opened up a whole new universe to him. Especially from his study of Hegel, the German philosopher who developed his ideas in the period of the French revolution, he gained a sense that history is on the side of those who struggle for the good, the right and the just, but that contradictions will emerge in the course of the struggle.
Soon thereafter, he and other students, began participating in workshops led by Jim Lawson, preparing them for non-violent direct actions based on the philosophy of redemptive suffering, the faith that by your readiness to suffer abuses in the struggle for justice, you can bring out the divinity that is in everyone, including your oppressor, and thus begin to create the Beloved Community.
Armed with this philosophy, Lewis and his mostly southern-born fellow students began their sit-ins and Freedom Rides, defying warnings by established leaders like Thurgood Marshall and Roy Wilkins that "you'll get people killed." arrested and savagely beaten again and again, their discipline and commitment inspired thousands of grassroots southern blacks to join the struggle, eventually forcing the federal government to intervene and Congress to pass the civil rights legislation that has transformed the South.
As result of his leadership in these struggles, Lewis was elected three times to chair the Student Non-Violent Coordinating committee (SNCC, pronounced "snick"). However, Lewis writes that the philosophy of hope and faith which had given birth to the movement was being diluted by northerners like Jim Forman and Stokely Carmichael (later Kwame Ture) who brought with them a black nationalism fueled by the rage and hopelessness of urban youth. Nonviolence, for them, according to Lewis, was merely a tactic. Lewis writes that Stokely "loved nothing more than to scare the hell out of people, especially white people." He "was someone who had the answer and it was up to you to follow."
Lewis argues that the conflict between these two approaches to movement-building eventually erupted at the 1966 SNCC conference when Carmichael was elected to replace him as chair.
One month after the conference, James Meredith, the first black to graduate from the University of Mississippi, began his lone March through Mississippi during which he was shot from ambush and hospitalized. Meredith, writes Lewis, had been "a strange bird from the beginning, always going here and there, acting on his own with no real direction or agenda." Nevertheless, after he was shot, black leaders from different organizations decided to continue his march. With no clear goal or unity of purpose, according to Lewis, the march became "almost a contest among the different factions of the movement, with lots of speeches each night, during which the three main leaders – King, McKissick [of CORE] and Carmichael – jockeyed for control of the crowds, sharing their different positions on black nationalism and non-violence and arguing among themselves. All the cracks and fissures and divisions within the movement were literally put on-stage for everyone to see."
During the march there was talk of "white blood flowing," and the slogan of Black power was raised, first by Willie Ricks, and then by Stokely. The next summer "Rap" Brown became SNCC chair, grabbing headlines with remarks like "Violence is as American as cherry pie." Lewis maintains that by 1970 SNCC had become a shell and leaders like Jim Forman and Stokely were joining the Black Panther party.
Lewis did not join the March through Mississippi, partly because he was disoriented by his displacement as SNCC chair, but also because he thought that the march, unlike the Freedom Rides and the Selma march, lacked clear goals.
The main lesson I draw from his memoir is that if you want to build a movement, you need to take yourself and your community to a higher plane through actions that not only have clear goals but also require the discipline and commitment which transforms participants and, eventually, those on the other side. Otherwise, instead of building a movement, you may be encouraging a riot.
"That's what a riot is," writes Lewis. "Just letting it out. Nothing is held back. Anything goes. Burning. Looting. Killing. Even one another. Part of the effort of the movement was to tame the madness of men, to take the beast that lives in all of us and turn it toward love, to show humankind a different way, to teach the way of compassion, of connection and community, of peace and non-violence…The first impulse of man has always been to…respond to attack in a like manner…But there have been teachers, men and women throughout history, who have stood and said, No, you can't take an eye for an eye. If you do, we will all be blind."
When people come together and pledge to engage in disciplined and self-transforming actions, it is a sign that a movement is struggling to be born, that is why I was encouraged by the October 16, 1995 March when a million black men came together in Washington, D.C. and pledged to "strive to improve myself spiritually, morally, mentally, socially, politically and economically, for the benefit of myself, my family, and my
---