July 25th, 2022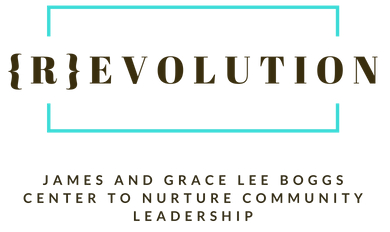 ---
Thinking for Ourselves
Following Chicago
Shea Howell
This week the city council of Chicago passed an ordinance guaranteeing water to all residents. The ordinance is the product of intense work by advocacy groups, the mayor, the Department of Water Management and the Department of Finance. It rests on a shared commitment that all residents should be guaranteed access to affordable water. Embedded in the ordinance is the widely held understanding that water is a human right and a sacred trust. Chicago Mayor Lightfoot, who campaigned on a platform to stop water shut offs, said, "These actions will guarantee that the City of Chicago is able to preserve water affordability for our residents in the years to come. "By strengthening, enhancing, and codifying the measures we have taken and continue to take, we will ensure that our residents retain their access to water and be able to further protect this precious resource."
The ordinance contains three major components that are important for us to consider. First, the ordinance establishes that control of the water system is a public responsibility. The ordinance explicitly prohibits the privatization of the Chicago water system.
Second, the ordinance provides a legal framework to make sure residents do not face water shut offs. Stressing the fundamental human right to access to water, it protects individuals and households, while enabling the city to still shut off water for abuse, public health reasons or non-payment by municipal or business entities.
Third, the ordinance sets a priority on transparency in decision making and a mandate to provide data on water debt in meaningful ways. The city Comptroller Reshma Soni said, "It's important for us to share the relevant information about our programs. We want others to know how the success of these programs are impacting residents throughout the city so that we can continue to introduce and implement future programs that help Chicagoans most in need of financial relief."
The new so-called Lifeline plan in Detroit contains none of these elements. The convoluted income tiered approach skirts around the question of water as a basic right, leaving the door open for shut offs of people who may be experiencing hardships or go over the established water quota. No data has been shared about any of the financial calculations or usage of water at the core of the Detroit plan.
This lack of commitment to a "no shut offs" policy for residents is especially worrisome given the history of this mayor and his minions. They oversaw what has been described as nothing short of a brutal water shut off policy beginning with the Detroit bankruptcy and continued to do so into the pandemic. Citizens research groups, not city departments, gathered, analyzed and presented data to show the astonishing health risks associated with water shut offs prior to the pandemic. The Mayor belittled and dismissed this information, refusing to enact a moratorium. It took the pandemic and reluctant action by the governor to stop the shut offs.
Community advocates are especially concerned that the administration's roll out of the new plan was couched in ways to give the impression that advocacy groups were included in its development and endorsed it. This prompted the recent press conference where Monica Lewis-Patrick, President and CEO of We The People of Detroit, said, "Given DWSD's history of opposition, it appears that Mr. Brown is attempting to use the community as window dressing for an effort that has not been vetted or validated by community. The basic level of trust and respect has not been established, and we must do our due diligence to confirm that the plan aligns with the community values outlined in our 11-Point Water Affordability Platform." She added, "As a show of good faith between the community and DWSD, Mr. Brown should immediately remove arrearages for households at or below 200% of the FPL and keep the moratorium on water shutoffs. As we move forward, there is a need for barrier-free communication, transparency, and genuine community inclusion."
Detroiters have put forward a water affordability plan endorsed by the community organizations and the city council over a decade ago. That plan has never been implemented, although it has served as a model for other cities around the country. The only reason it is not implemented in Detroit is the profound desire of a Mayor to provide technocratic, limited solutions based on the idea that the community as out to get something for nothing.
Nothing could be further from reality. Detroiters again and again and again have pushed for the most human, compassionate and thoughtful policies based on the simple ideas that water is a human right and a sacred trust. It is a kind of thinking that is essential if we are to secure a future for everyone.
_________________________________________________________________
Weekly highlights
Ava Jo's 16th Annual Backpack Giveaway & Neighborhood Festival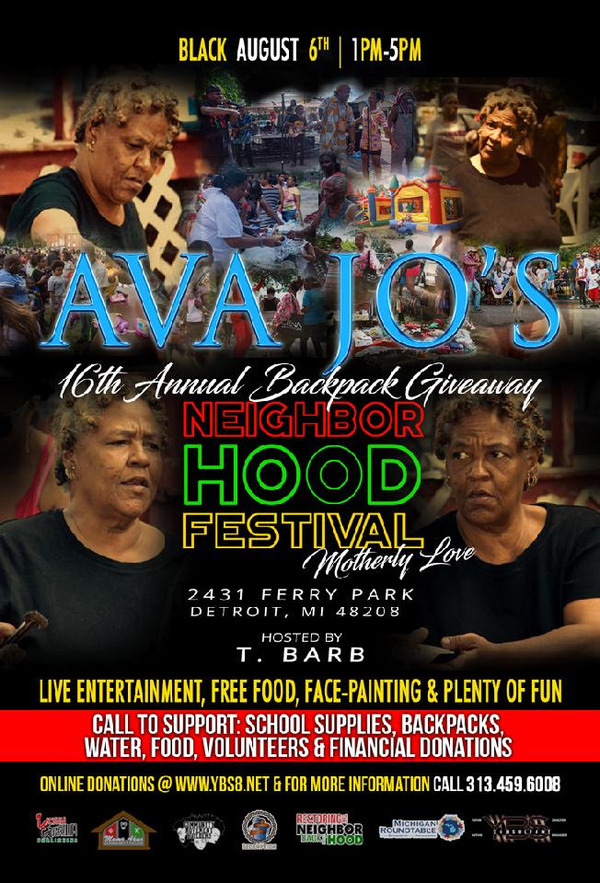 It's time for the annual backpack giveaway and neighborhood fest for Mama Akua House and they are asking for you to save the date to attend. The event will take place Saturday, August 6, 2022 from 1pm-5pm with this year's theme being, A Motherly Love, in honor of Yusef Bunchy Shakur's mom, Ava Jo. They're asking for support for anyone willing to lend any help as it will help fund supplies needed for the event.
Donate here__________________________________________________
What we're listening to
In Praxis
Community-Driven Strategies for Food Justice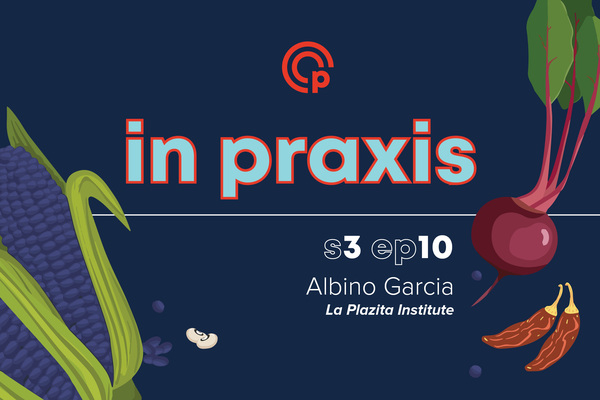 In this episode, Albino Garcia, Executive Director and Founder of La Plazita Institute, gives a rich history of how La Plazita came into existence. He discusses La Plazita's philosophies of "La Cultura Cura" and how they are healing formally incarcerated youth and families through connecting them to the land. Albino also takes time to dive deep into what it means to build organic community power. He encourages organizers and movement workers to continue to take care of your community first, and the rest will follow.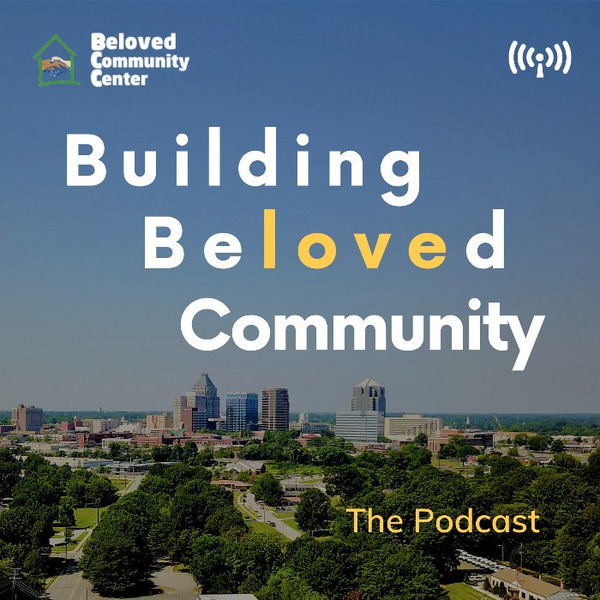 The Beloved Community Center announces their new podcast, "Building Beloved Community" which is "dedicated to movement-building for justice, equality, dignity, worth, and the enormous potential of all people". Their first episode recently dropped where they dive into what it means to create a beloved community.
Find it on Apple, Spotify, or Fireside
_____________________________________________________________________
What we're reading
Don't Ban Non-English Dictionaries Michigan Department of Corrections!
NPR recently reported Michigan Department of Corrections facilities have restricted the use of and/or banned non-English language dictionaries. Dictionaries and other reference materials are some of the most important foundational materials in a prison library. Dictionaries also are among the most requested materials by incarcerated people and are needed to complete education programs.
Concerned library workers and community members have authored an open letter demanding MDOC reverse this ban. Please consider signing on to this letter and sharing it with your networks as a more equitable and humane prison library system (until all prisons are abolished!) is necessary.
Anti-ban letter to Department of Corrections
____________________________________________________________________
Uplifting & supporting our community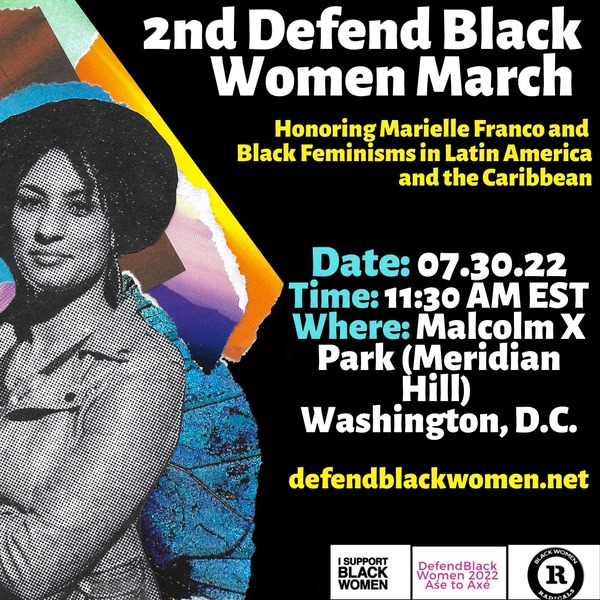 There's still time to make plans to attend the 2nd Defend Black Women March Weekend, happening Friday, July 29th through Sunday, July 31st in Washington, D.C. The march itself will take place Saturday, July 30th, beginning at 11:30am EST at Malcolm X Park (Meridian Hill).
The 2nd Defend Black Women March honors the life, leadership, and legacy of Afro-Brazilian bisexual feminist, politician, activist, and human rights defender, Marielle Franco (1979-2018) and is in solidarity and celebration of Black feminisms in Latin America and in the Caribbean
The Eaton is the official host hotel for the March Weekend. You can find the hotel link to reserve your room: DBW2022 (The code is already added). You can reserve your room from 7/28-7/31.
Learn more about the march here.
Register for the march here.
_________________________________________________________________
Horticulture Teacher Job Posting
Any plant enthusiasts in the Detroit area with an educator background? DPSCD is looking to hire a day trade teacher who specializes in horticulture to teach at the Randolph Career and Technical Center. Details regarding requirements for the position can be found here. An application must be submitted via their application system. For those who require assistance to apply, reach out via email or phone at recruitment@detroitk12.org or (313) 873-6897.

Training for Change is a training and capacity building organization for activists and organizers. They have a few upcoming workshops you should take advantage of if you're looking for direct education opportunities as an organizer, facilitator, or the like. Check them out below and click the links for more information.
DESIGNING DYNAMIC SPACES ONLINE
August 29, 2022 – 7:00-9:00PM US ET
September 28, 2022 – 12:00-2:00PM US ET
LOW-BANDWIDTH STRATEGIES (Waitlist)
July 22, 2022 – 2:00-4:00PM US ET
LARGE ONLINE TRAININGS WITH IMPACT (FREE WORKSHOP)
September 14, 2022 – 1:00-3:00PM US ET
October 6, 2022 – 12:00-2:00PM US ET
INTRO TO FACILITATING ONLINE MEETINGS
November 30, 2022 – 6:00-8:00PM US ET
December 5, 2022 – 12:00-2:00PM US ET
Learn more about Training for Change
____________________________________________________________________
Resources
How to find, contact, and donate to your local abortion fund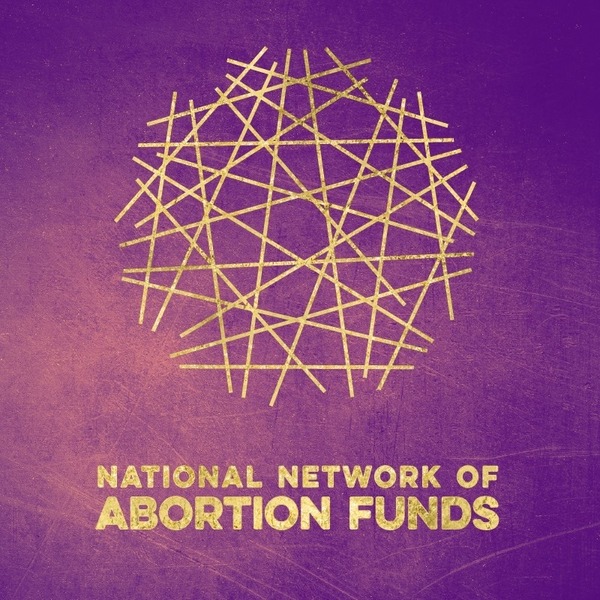 The National Network of Abortion Funds lists abortion funds which are independent, grassroots organizations developed to support the specific needs of their communities. Whether it's funding procedures, abortion pills, transportation and lodging when travel is required, childcare, doula and emotional support, or other needs voiced by people seeking abortions, funds are finding innovative and compassionate ways to get people the abortions they want and need. Find support in your state
Low-Income Household Water Assistance Program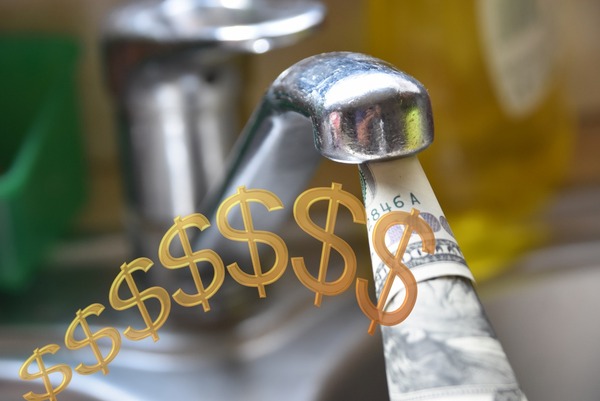 This new Federal program offers assistance to those who are facing water shutoffs or are in need of reconnecting their water utility. Freshwater Future lists additional information and ways to apply for assistance, categorized by state. The program prioritizes those who need their water reconnected or are facing imminent shutoffs. You can read more and apply here.
ACLU: Immigrant Police Misconduct Hotline
ACLU MI has recently launched and announced the misconduct hotline for Michiganders to report instances of police misconduct or abuse based on immigration status (or assumptions about immigration status).
If you or a loved one have been pulled over, harassed, arrested, or detained by a police officer because of actual or perceived immigration status (e.g., skin color, spoken language, or name), you are encouraged to call the hotline and leave a message detailing the experience. The ACLU of Michigan is committed to investigating those reports and will assist in taking action against police departments when possible.
Flyers are also available in 4 different languages:
Arabic
Bangla/Bengali
?English
Spanish
"Water must be free for sustenance needs. Since nature gives water to us free of cost, buying and selling it for profit violates our inherent right to nature's gift and denies the poor of their human rights." -Vandana Shiva
Click to view this email in a browser

If you no longer wish to receive these emails, please reply to this message with "Unsubscribe" in the subject line or simply click on the following link: Unsubscribe
Click here to forward this email to a friend
Boggs Center to Nurture Community Leadership
3061 Field Street
Detroit, Michigan 48214
US