July 7th, 2021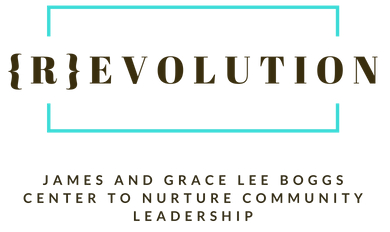 ---
The Future's Been Here:
Community Screening and Feedback
Thursday, July 8th @ 6 PM
Cass Commons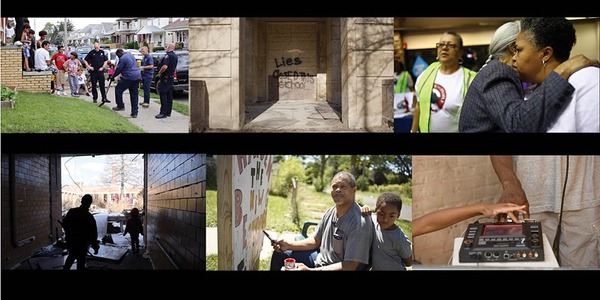 Come
check out this new, never before seen work in progress and delight in the radical love shared by Detroiters. Share your thoughts on the film, and learn about Proposal P, the People's Charter. Tickets are free, and any donations go to St. Peters to help with damage from the flood. Space is limited. Please wear a mask if you are not vaccinated 🙂
______________________________________________________________________________________
?Thinking for Ourselves
Sustainable Democratic Cities
Shea Howell

As people gather to celebrate Independence Day, we face critical questions about the future of democracies. Over the last decade, with the rise of authoritarian governments and increasing repression, no one was shocked when President Biden announced in a Memorial Day speech that "democracy itself is in peril."
For those of us living in cities, this question is especially urgent as we witness the failures of government to provide for our basic needs in a rapidly changing world. This past week, Detroiters experienced massive flooding, the combination of decades of neglect and lack of vision. The inability of governments to offer minimal, immediate support to people hit by these rising waters is obvious.
The floods in Detroit followed the news of a building collapse in Florida and intense heat and drought on the West Coast. All of these disasters, with their human and ecological toll, are directly related to our abuse of the earth and refusal to make responsible choices about how we are living.
In these circumstances, cities play a crucial role. Today, more than 55% of the world's population, 4.2 billion people, live in cities. By mid-century, 7 of every 10 human beings will live in an urban area. A recent report by the World Bank noted that:
"Cities play an increasingly important role in tackling climate change, because their exposure to climate and disaster risk increases as they grow. Almost half a billion urban residents live in coastal areas, increasing their vulnerability to storm surges and sea level rise. In the 136 biggest coastal cities, there are 100 million people – or 20% of their population – and $4.7 trillion in assets exposed to coastal floods. Around 90% of urban expansion in developing countries is near hazard-prone areas and built through informal and unplanned settlements."
In 2015, in recognition of the important role of cities in combating climate change and promoting justice, the UN adopted 17 Global Goals for Sustainable Development. Goal 11 is to encourage "Sustainable cities and communities: make cities and human settlements inclusive, safe, resilient and sustainable." The goal expands to say, "We need to build modern, sustainable cities. For all of us to survive and prosper, we need new, intelligent urban planning that creates safe, affordable and resilient cities with green and culturally inspiring living conditions."
Taking actions to reach this goal requires new methods of democratic decision making that engage all of us in thinking about the values, principles, and practices that we need to live more responsibly with care for one another and the Earth.
The UN recognized this link between political choices for sustainable development and improving public participation at all levels of government in Goal 16 which is Peace, Justice and Strong Institutions. They say "Compassion and a strong moral compass is essential to every democratic society. Yet, persecution, injustice and abuse still runs rampant and is tearing at the very fabric of civilization. We must ensure that we have strong institutions, global standards of justice, and a commitment to peace everywhere."
The UN established a specific goal to "ensure responsive, inclusive, participatory and representative decision making at all levels."
We, in Detroit have experienced just the opposite. Especially over the last decade, the vibrancy of local government has been under assault. We have lived with state imposed emergency management, stripping local government of all pretense of democracy. We have seen elected officials refuse to enact humane water, housing, and educational policies in spite of clear evidence of harm. We have watched our City Council consistently vote against the wishes of the majority of our people. They have supported every corporate demand and endorsed excessive spending on police who kill us rather than protect us. Our efforts to protest these polices are criminalized. All these efforts, supported by right wing state legislatures, have eroded the foundations of democracy. This is why it is critical for us to support efforts for responsiveness, transparency, and ecologically conscious decision making.
Over these next few years, as we rewrite our charter, consider new forms of governing, and move toward improving neighborhood life that is self-determining, we are establishing the frameworks for the new political relationships necessary to secure our future.
_____________________________________________________________________________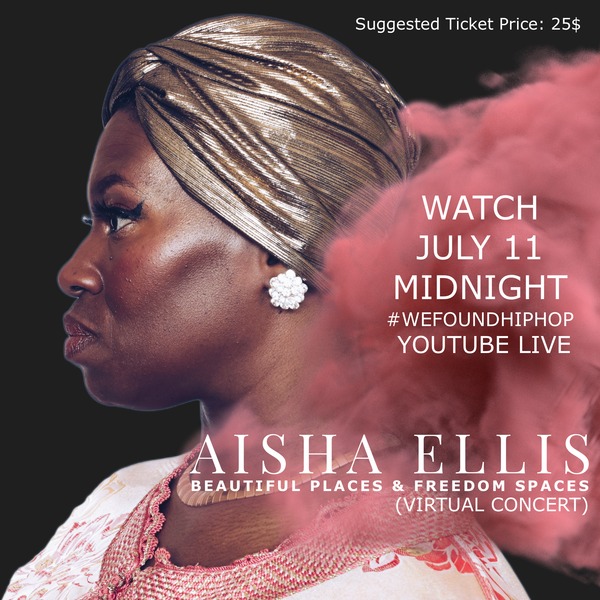 Our Flooded Cities
Baba Wayne Curtis
We have to take notice of a growing lackadaisical concern from this city's political administrative body, both before and after the most recent flooding that has engulfed our neighborhoods.
Administrators lacked the political concern and will to pass preventative measures that would have stopped the flooding. Today there is little concern for passing and immediately implementing policies that would help secure materials for the rescue, and redevelop or replace the failing, centuries-old piping and water drainage infrastructure of our old black neighborhoods in particular, and other residential neighborhoods in general.
We are realizing the need to collectively organize a local-glocal politicized culture to heal and recreate as we resist the glocal corporate influence of the city's political administrative body.
We are learning how American corporatocracy interferes with and influences world politics through the fear of consequences, enforced by a military-backed full spectrum of dominance, in order to stay politically and economically in control of the entire planet.
We are developing a definition of American glocalism and a political understanding of how they bamboozle us to allow them to take control of policy-making that affects everything down to our neighborhoods. We are understanding who's who in this operation of political disinformation and how it is essential to develop a globalized cultural transformation to move us beyond American corporatocracy.
We have learned the threat that the growing consciousness of our interconnected displaced communities poses to the ideology and philosophy of neoliberal corporatocracy—which influences secretly with payoffs, guns, character assassinations, criminalization, and incarceration. These political realizations from our local-glocal interconnected communities leave us more and more in a state of dissatisfaction that is developing into a new revolutionary glocal philosophical and ideological process, organizing us to stand intercommunally connected, ready to intensify political cultural transformation locally and glocally.
In today's new glocal political paradigm the corporatocratic political class realizes that it is essential to defend themselves against a quickly-growing, unwanted, and expendable population of displaced glocal communities. Although our communities do not fit the bill for high-tech waged work, the growing numbers of the displaced, with their growing local-glocal revolutionary consciousness, have the power to organize the whole world to save the biological existence of the planet, which will save all biological existence.
Meanwhile, American corporatocracy is developing new technologies of space travel that will allow the American military to respond from space, protecting the American home planet and helping to launch corporatocratist ventures into the cosmos to further expropriate. Whether American corporatocracy will be able to afford this space boneyard depends on the success of their war against the world's revolutionary entities, biological and artificial.
There is a growing revolutionary conception that has developed inside of us, and that conception is from our hard-fought-for revolutionary glocalized consciousness, which grew to guide us as we liberated glocal community. And that is why corporate democracy has no consciousness of glocal political power that we are bound to respect.
---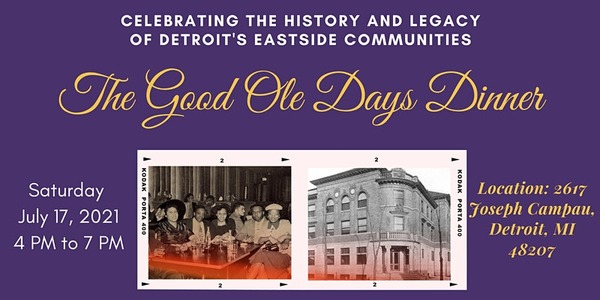 ---
Russ Bellant
Massive Flooding
With all the talk of the massive flooding on the lower east side, the obvious becomes obvious when you look at the attached map of the sewerage collection system, i.e. the large sewer interceptors that grid the region. This map was on the Great Lakes Water Authority website several years ago and has been replaced with a useless service area map with no details. So keep this map on your drive.
If gates could block every regional sewer that flows into Detroit (not an idea that I endorse), City residents would never have flooded basements as long as the sewers were clean. This map shows why. It's important to understand this so that all parties in the system, those that benefit from the system, help solve the problems they create for some neighborhoods.
On the map, start with the squiggly line over the City of Warren, which is white because Warren is not part of the GLWA sewerage system. Follow that line down to Detroit where it crosses 8 Mile. That unmarked spot is the Northeast Water Treatment Plant property, just east of Van Dyke. On the back of that property is a sewer lift station that elevates all the sewer flow in that line and transfers it into the angled line just below 8 mile. That point is Van Dyke and Outer Drive. That line, commonly called the Van Dyke interceptor, then runs down to the lower east side and dumps into the Jefferson Interceptor, a 16 foot diameter tunnel that connects to the Wastewater Treatment Plant, the largest single site plant in the world. Note that where the Van Dyke interceptor meets the Jefferson interceptor there is another interceptor that collects sewer flow from Macomb County and the Pointes. The area where the confluence of these major lines meet is the lower east side.
Now return to the squiggly line in Warren again and go north. The east-west line is a collector that three interceptors feed into. All three serve populous areas, but note the one on the left inclines into Oakland County, goes through Rochester as far north as Oxford and fans out through northern Oakland County. All of the flow gathered in the mid and northern sections of both of these counties thus flows down past 8 mile into the lower east side. When you add rain water to these filled sewers, the smaller sewers on the lower east side cannot as easily dump into the big sewers, so they backfill basements and cannot drain streets. Hence the still Detroit-owned sewerage system has flow from Oxford, Rochester Hills and Macomb Township competing for space in the Van Dyke and Jefferson interceptors with residents of the lower east side, and those residents are losing.
Now do the same on the west side. You will see a web of lines from southern Oakland County, picking up Detroit sewer flow and heading to the Wastewater Treatment Plant, the black star on your map. Then note the lines from western Wayne County and Novi going through Dearborn and heading to the plant. Again these sewers are filled with sanitary flow and rainwater by the time they get into Dearborn and Detroit they cannot handle the local load.
Freeway flooding should not occur because those concrete bunkers at underpasses have pumps to put the rainwater into sewers.They obviously are not working. Nor were they working in 2014. The federal highway administration should hold state and local authorities accountable for flooded interstate expressways. The feds pay a drainage fee for rainfall on the interstates and should demand service for that fee.
The Solution: The Oakland-Macomb Interceptor Authority should build their own massive retention basins on Lake St. Clair at a point where they can take the load from northern Oakland and Macomb counties. These basins would take the full system load during moderate to heavy storm activity, with enough chemical treatment capacity to make safe discharges into Lake St. Clair when emergencies arise. Go straight east of the east-west interceptor until you reach the lake and that area could be such a site. Detroit would still take the southern portion of those counties for a number of reasons, but it would take a huge load off the lower east side and the Wastewater Treatment Plant, giving it more capacity to handle the west side flow. NOTE: This solution would put to rest Scott Benson's suggestion at the City Council table Tuesday that maybe "flood zone" neighborhoods should be severed from City services so that the City is not burdened with the flooding problem any longer.
Alert: This Authority is upgrading the sewer line coming into Detroit with a big project at Van Dyke and Outer Drive. Very recently Mayor Duggan asked City Council to approve an easement a mile south of 8 mile on the Van Dyke Interceptor that would give the Oakland-Macomb Interceptor Authority the power, in perpetuity, to operate, maintain, alter or reconstruct the Van Dyke Interceptor functions ( see attachment). Weirdly, it was put before Council by the Planning and Development Department, with no reference to DWSD or GLWA, which would have their authority superseded. My limited research indicates that DWSD did not know about this. It is unlikely that the Authority would control this in any way other than their own self-interest, which may not be in the interest of the east side of Detroit or the lower east side. The City would only assess the Authority $1.00. The matter is now before a committee chaired by Benson.
WHAT WE'RE READING


WHAT WE'RE LISTENING TO
How to Survive the End of the World
Sibling Miniseries #5: Makani and Robin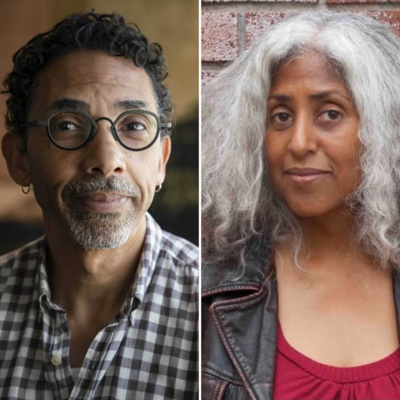 ---