April 24th, 2018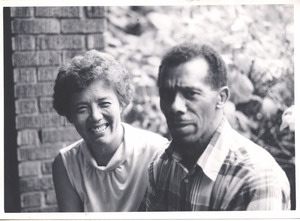 ---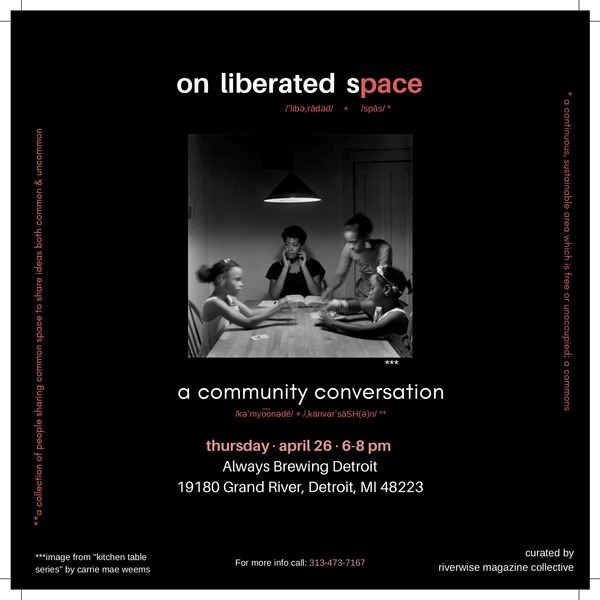 ---
Thinking for Ourselves
Shea Howell
Dialogue on Education
More than 120 people gathered together for a community dialogue on education and Black Male Achievement this Thursday at the Charles H. Wright Museum of African American History. The stage was set by the student co-hosts Lauren Danzy, the leader of the Detroit Independent Freedom Schools youth group, and Xavier Clemons, an 11th grader at Frederick Douglass Academy. Sharing their concerns about the importance of thinking together about education, they asked the gathering to focus on central questions. These included: How do we engage Black male youth in our schools and communities? What has worked for us collectively and individually? What is our vision for our schools and our communities? What is the importance of understanding ourselves, our cultures, and our histories?
Quan Neloms, who is now an educator at Frederick Douglass, shared his own journey of transformation and development. He explained that at a troubled time in his life, an adult man took the time to talk with him and challenge his thinking. "When I saw all the things adults were willing to sacrifice for me, it made me change my life." He said, "At 18 I decided I wanted to be part of the lives of kids and to become a teacher. But I know nothing happens without the community, community involvement is the most important thing."
B. Anthony Holley of the Conscious Community Cooperative Think Tank shared his experiences of finding his place in Detroit, after he was told by many people to leave the city behind. He said that when he returned in 2012 he was embraced by elders and young people who were working to be "solutionaries" in the city and he began to see the contributions he could make here. He emphasized how much his own sense of confidence was shaped by his Grandmother who encouraged him to ask questions and helped him see that "when you change the way you look at things, the things you look at change."
Dana Hart of the Detroit Independent Freedom Schools talked about her vision of education as creating opportunities where we can reach our highest potential, becoming confident, competent people, able to evolve to our highest selves. She explained that this means we need to have our own meaning of success that comes out of understanding African centered traditions that inspire our children and community. She talked about the importance of adults doing more listening and providing places where our children "have the protection to be young."
She emphasized the importance of young men finding ways to talk to one another more deeply and openly. She encouraged us to think about ways our community can encourage young people to better understand their roles and responsibilities. Her suggestion of developing rites of passage resonated with the group.
Most people left the gathering wishing for more time for conversation, knowing we have a lot more thinking to do together. But everyone recognized that we have to find community based ways to protect and develop our young people. Education is up to us.
---
Demand Freedom for Siwatu-Salama Ra
---
A/PIA community rallies after Lawsin contract renewal denied by 'U'
Michigan Daily
Maya Goldman and Nisa Khan
As a student at the University of Michigan, 2008 alum Aisa Villarosa fell in love with the Asian/Pacific Islander American Studies Program — housed in the American Culture Department — because it allowed her to learn about other cultures and her own heritage; she learned lessons she hadn't been exposed to growing up in the majority-white suburbs of Detroit.
She said she owes this great experience in A/PIA Studies to faculty members, including longtime Lecturer Emily Lawsin. Lawsin has been teaching at the University since 2000.
"The number one thing is just how amazing the A/PIA Studies faculty are — the ones that built our experience as undergraduates," Villarosa explained.
When news began to surface earlier this year about the American Culture and Women's Studies Departments' decision to not renew Lawsin's contract, Villarosa took action.  KEEP READING
---
Find Five people and Love Them to Life
Emily Schorr Lesnick, Shelby Stokes, and Shawn Redden
This was the wisdom given to us on our third day in Detroit, where we began the morning at the Boggs Center to Nurture Community Leadership, founded by Grace Lee Boggs and her husband, James Boggs.  Rich Feldman, a longtime community and labor activist, led our students in a multi-layered discussion around the implications of the word "revolution" and what it means (and has meant) in a city like Detroit.  We then boarded the bus for a historical and cultural circuit of several key sites in the city: Elmwood Cemetery, which was the first fully integrated cemetery in the Midwest; the remnants of the Packard and GM plants, two of the former crown jewels of the booming auto industry in the first and second halves of the twentieth century; and the Heidelberg Project, a series of sprawling installations by Detroit artist Tyree Geiten, designed in response to the crack epidemic of the 1980's.  Two bold points were established and returned to over the course of our morning: "resistance starts in the soil" and in Detroit we see "the birth and death of the American Dream."
Indeed, the cycle of transformation was the theme of the day, whether it was in thinking about the interplay between the past and the present, or how art can become a healing response in communities devastated by violence and poverty, or how the urban farming movement, which we learned about in our visit to D-Town Farm in the afternoon, has turned abandoned plots of land into verdant, sustainable sources of nutrition, education, profit and community support.

We ended our day at DABLS African Bead Shop, where students admired the seemingly endless jars of colorful beads sourced from all over the African continent and purchased some gifts to bring home with them as a tangible reminder of their visit.  A delicious meal from Slow's BBQ and Detroit Vegan Soul awaited us when we returned to the Inn on Ferry Street, followed by our final debriefing of what has left us all feeling "most hopeful."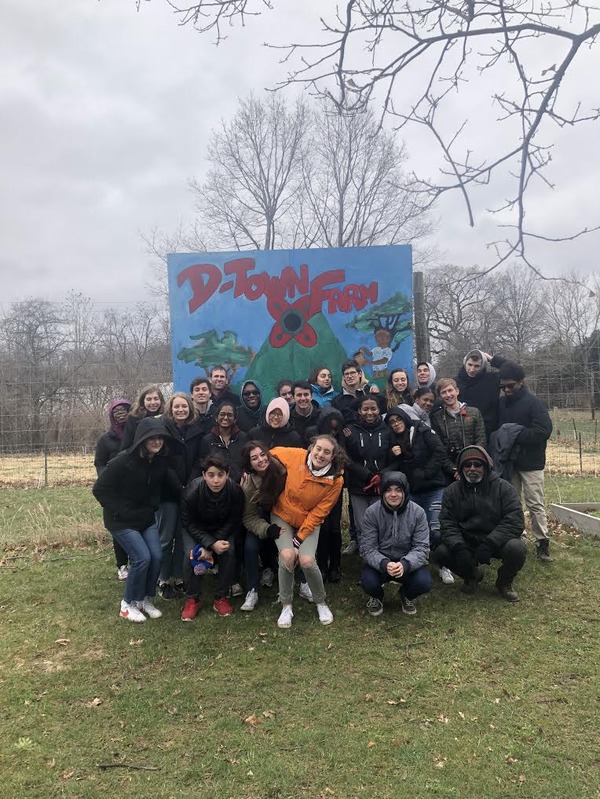 When asked how Riverdale students can bring their transformative experience in Detroit back home, Boggs Center community activist Larry Sparks encouraged our students to "find five people and love them to life."  It is our hope that these twenty-four young activists-in-training will identify five people in their own communities—home, school, and family—and share the revolutionary spirit and love they've received during their time in this wonderful city.