December 23rd, 2020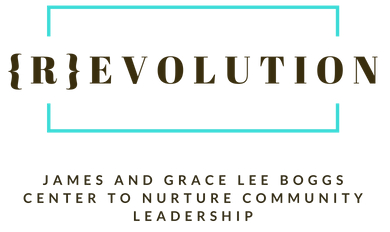 ---
We wish you a peaceful, meaningful and restful holiday season. We'll be back in January with more news, reflections and recommendations.
In Love and Struggle, The Boggs Center
---
Thinking for Ourselves
Out of Darkness
Shea Howell
As most of us shift our attention to family, friends and the deep rituals marking the turning of time from darkness toward light, we face  an uncertain future. The longing to return to "normal" is evident everywhere. Yet most of us realize that the past is gone. We know "normal" is what created these crises. All the signs are that perilous times are accelerating.
Many of us have felt hope from the release of the first two vaccines to combat the corona virus. Almost immediately, these hopes have been tempered with problems in distribution and the recognition that the federal government lacks any plan on how to deliver the vaccine.  At the same time, troubling news is emerging from England, raising fears of a new strain of the virus that is possibly 70% more contagious than earlier strands. We are again in a holiday season where the best choice seems to be stay at home and stay safe.
And as people across the country endure the loss of loved ones, President Trump is huddling in the White House, unwilling to give up power, and turning to increasingly dangerous ideas about how to hold on to it. This week Trump and his lawyer Rudy Giuliani met with recently pardoned Mike Flynn and his lawyer Sidney Powell. It appears Trump is considering naming Ms. Powell as a special counsel to investigate voter fraud, in the hopes of overturning the election. Powell is the primary advocate for the theory that Venezuela rigged voting machines. Flynn has been advocating martial law and deploying the military to "rerun" the election. There is little comfort in knowing that these ideas shocked Trump's inner circle, and were resisted by them. Trump is capable of anything.
But Trump is only part of our problem. The people and ideas who brought him to power show no signs of leaving either. The recent struggles around a clearly inadequate stimulus package, reflect deep ideological differences about the responsibilities of government, the importance of protecting people, and a commitment to democratic processes. People infused with white supremacy and nationalist beliefs have been emboldened in ways unimaginable only 4 years ago.
If there is one lesson we can draw from this turbulent, sorrow filled year, it is that the basic systems and institutions that many of us thought would support and protect life, no longer work. We must now face questions about how to constitute ourselves, what we value, what we owe one another and future generations. These questions, too, have long been with us. But we are reaching the point where we must radically rethink how we answer them.
We also have inherited a tradition of visionary thinking  by people struggling collectively to create a just future. This thinking is being propelled by what is now the largest movement in U.S. history, led by African Americans and Indigenous people, advancing new ways of imagining every aspect of our lives.
Recently, historian-activist Barbara Ransby, pointed to the important work emerging out of  these movement struggles. She explains that "movements are not simply protest campaigns; narrowly defined, they are generative spaces where new ideas and creative solutions are incubated." Among those creative solutions are three critical documents. Ransby says:
"We have the cornerstone of this visionary agenda in three sets of movement-generated documents: (1) The Green New Deal (augmented by the Red Deal and the forthcoming Red, Black and Green New Deal); (2) The Breathe Act, generated by the policy table of the Movement for Black Lives; and (3) The People's Charter, created by the Working Families Party. These concrete policy proposals are based on values and vision: a commitment to minimize and repair harm, confront systemic racism, place people above profits, respect the rights and dignity of marginalized and oppressed communities, and save the planet."
In this season of darkness and reflection, we have an opportunity to rededicate ourselves toward the work of creating new, collective futures. Never has such commitment been more urgent, or more possible.
_____________________________________________________________________________________________________________________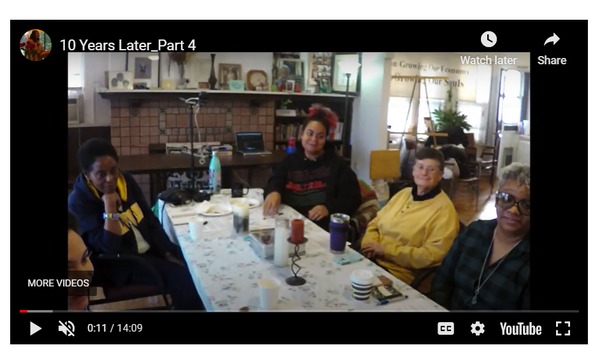 This five-part video series features a conversation between four Detroit Organizers, Grace Lee Boggs, Shea Howell, adrienne maree brown, and Jenny Lee, facilitated by Adela Nieves Martinez. As organizers rooted in work in Detroit, they see the connections between the local and the global. Though they represent different backgrounds, generations, and organizing experiences, each is committed to building collaborative movements and alternative systems.
This series was released in September 2010 and held at the Boggs Center. The 10-year anniversary series was also held at the Boggs Center with Dr. Gloria House (Mama Aneb), Shea Howell, Jenny Lee, Tawana Petty and adrienne maree brown, and is being released today (December 19, 2020).
What We're Reading

---
What We're Reading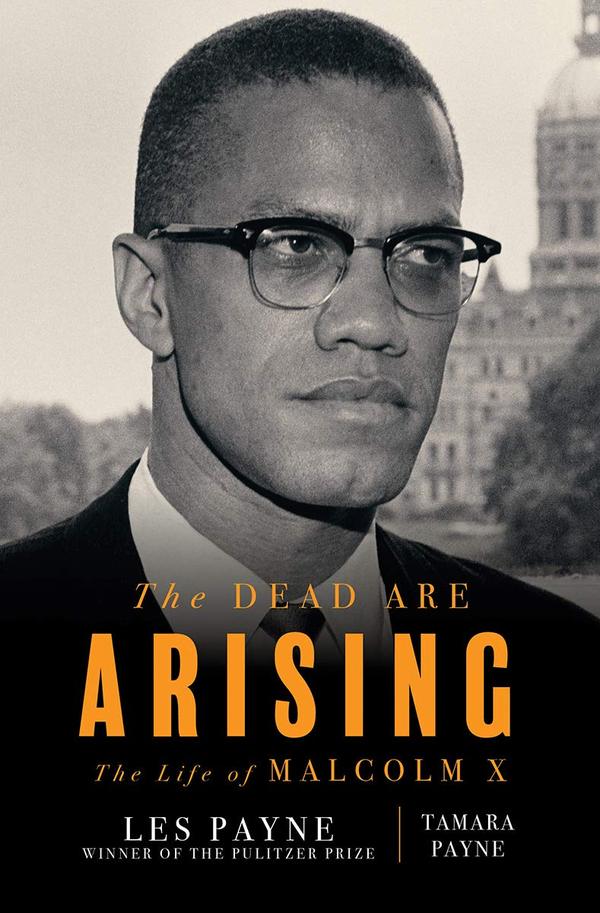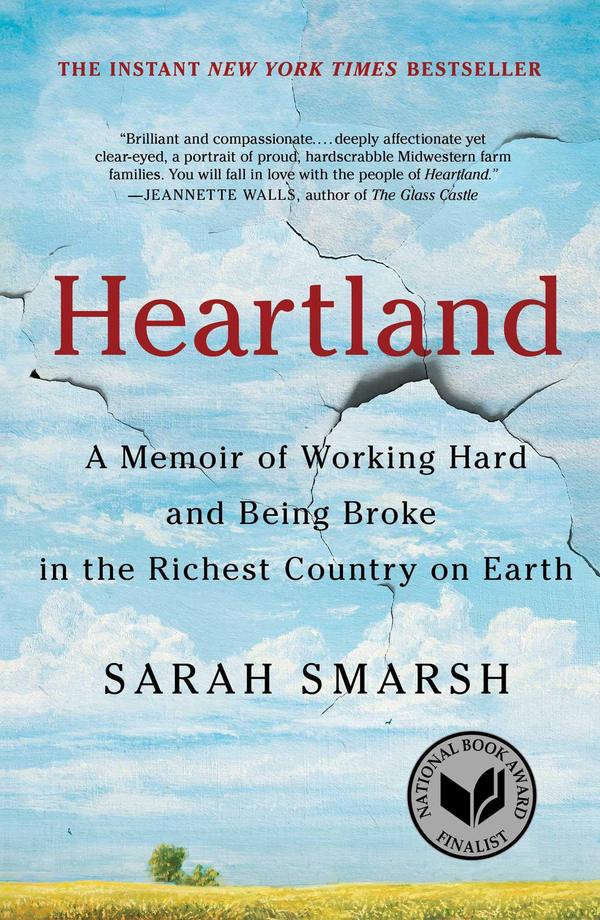 ---
Mutual Aid in 2020
Andy Piascik
Mutual aid has been around a long time. For many people who practice mutual aid, it is not known by that name. Rather, it is simply a common sense activity essential to the survival of human communities. When you see members of your village or tribe or city or even a faraway community suffering because of a lack of food or health care or shelter, you do what you can to provide them with whatever it is they need.
Through such practices, people come to see mutual aid as a better way to organize collective life than the hierarchical societies most of the world lives in. For some, mutual aid puts into practice the precept that "I am my brother and sister's keeper." For others, the labor ideal of "an injury to one is an injury to all" applies. Whatever the inspiration, mutual aid serves as an alternative to social organization where most power rests in the hands of a small number of people and where profits, self-interest and the accumulation of wealth are propagated as the highest goals to which one can aspire.
Mutual aid is in direct contrast to charity. Charity is carried out by the better-off who believe they know what's best for those in need, with no recognition that injustice is the essence of a society like ours. Charity is doled out by people who have no interest in transforming society and charitable organizations operate to keep people powerless and dependent.
The Black Panthers
Mutual aid has manifested itself in many ways throughout the history of this country. The work of the Black Panthers in the 1960s is one example. Based on their experiences and the expressed needs of Black people, the Panthers established a broad spectrum of community survival programs in cities throughout the country. The Free Breakfast for Children program is the best-known and thousands of children from poor families were served free breakfast, in some cases for years. In response to requests from the people, the Panthers also established mobile health clinics that provided testing and treatment for a wide array of health problems as well as schools for people of all ages with classes on subjects ranging from basic literacy to African-American history. Over time, new people became involved in these activities and initiated new ones.
Food Not Bombs        
Another mutual aid organization in the United States that dates to the 1970s is Food Not Bombs. The idea is a simple one: provide healthy meals to hungry people. To do so, a core of people set up outdoors soup kitchens in a park or common area in cities and towns around the country. Food was collected from stores and individuals, and volunteers set up a basic cooking operation at a set time and place. Once a regular schedule is established, as many as several hundred hungry people come to eat once and sometimes twice a day. Vegetarian food was served to encourage better health and living harmoniously within the natural world. And naming the effort Food Not Bombs underscored that the meals were being provided in a society whose priorities were seriously askew, one where trillions of dollars are spent on weaponry while millions go hungry for lack of work and government assistance.
Bridgeport Mutual Aid
The COVID-19 pandemic has resulted in an increase in mutual aid activity and organizations. In Bridgeport, Connecticut where I live, a dozen or so people came together in March of 2020 to form Bridgeport Mutual Aid (BMA). A large percentage of Bridgeport's residents are poor and many others who are not categorized as such were nonetheless struggling even before the pandemic. Their situations became more precarious when the state ordered many businesses to close, jobs were lost and people were advised not to socialize even with relatives living nearby. The elderly who are most vulnerable found themselves cut off from their usual social network of sons and daughters and grandchildren. When Bridgeport officials also suspended the city's bus service, those without cars found it much more difficult to shop for groceries and other essentials.
BMA decided to provide food and other items like toilet paper, diapers and sanitary napkins to as many of those in need as possible. Most members had contacts of all kinds throughout the city, especially in poor and working class neighborhoods, and drew on those contacts to spread the word about the project. Because of social distancing requirements and restrictions on travel, a decision was made to deliver the food since it was too dangerous to set up a central gathering place for people to come and pick up whatever they needed.
Since the Spring, BMA members have gathered four afternoons a week. The cars of those making deliveries are loaded, updated lists that include the names and addresses of the newest recipients are printed, and people disperse throughout the city to bring a large box of goods to each household on the list. Members make about 20-25 deliveries each and several hundred people receive groceries and other goods on those four days.
Anyone who requests aid gets it. New people have joined the effort and stores and retailers contribute food and other goods. Supporters contribute money that is used to buy any items that aren't contributed and BMA also secured a small grant. People work whenever they can, whether it's four times a week every week or once every four weeks. BMA members belong to the Bridgeport chapter of the Democratic Socialists of America and other organizations and participate in the work those and other groups in the area are doing.
One prime example of organizational overlap occurred in June when activists working to end police brutality established an encampment in front of police headquarters for ten days and nights. BMA folks have also been involved in the organizing against police brutality so it was only natural that BMA participated in both the encampment and in making sure the 50 or so people who were camping out every night had sufficient food. BMA members also helped to ensure that the encampment included portable bathrooms, a first aid tent, a library and entry points where face masks were given to anyone not wearing one.
BMA hopes to expand as the advent of colder weather makes it more difficult for people to travel. COVID cases are on the rise in Bridgeport and health experts are warning about the possibility of very dramatic increases if no significant preventive measures are taken by the federal government. With some experts warning of a winter that will be the worst of our lives, it's possible stores and other businesses will again close down in which case the work of BMA will become more important.
Expanding the Circle
Some food recipients have become BMA members, expanding the circle. New members without activist experience have in this way gotten to know people and organizations working on other important issues like rent relief and police brutality that they did not previously know about. The circle expands further when they tell friends, family members and neighbors about BMA and these other organizations and their projects.
BMA's work is one small example of mutual aid activities happening all around the country. The need for such efforts grows as ruling elites increasingly show themselves to be completely opposed to the needs of the people. Mutual aid can take whatever form people in a particular place decide.
The practice of mutual aid is antithetical to the predominant social ideology put forward by ruling elites. The idea of a society where people look out for each other is ridiculed at every turn by those who see profits and empire as the highest callings in life. We in this society are bombarded from birth by propaganda that everyone is an isolated individual in competition with every other isolated individual. People know both from their own experience and intuitively that that is wrong, though it is sometimes difficult to know how to live otherwise and then to have the ability to do so. Mutual aid efforts are one piece of how it can be done.
In a society as highly individualistic and atomized as ours where there is often little organizational support for mutual aid projects, such projects are often initiated by people with some degree of collective activist experience. It is one form of political participation among many in the larger effort to create a society based on human and planetary needs. Most everyone in BMA also attends demonstrations, protests, lobbying efforts and meetings of all kinds to pressure institutions of power to act to meet human needs until such time as those institutions can be reformed or done away with.
Human freedom will come about only when people on a massive scale come to see their own actions as central to such efforts and act accordingly. Alongside of and in combination with the essential work of Black Lives Matter and others organizing in workplaces, campuses, prisons and communities everywhere, mutual aid activities help create the possibility for both large-scale participation in all aspects of social life as well as our collective liberation.
Andy Piascik is an award-winning author whose most recent book is the novel In Motion. He can be reached at andypiascik@aol.com.

We have a major opportunity in the coming months to take collective anti-racist action in Huntington Woods and honor the demands of the #BlackLivesMatter movement. Much like other cities and towns in America, our city was built on racism and white supremacy. We know that Huntington Woods has in the past intentionally excluded racial and ethnic groups it deemed undesirable, especially Black and brown people (e.g., via redlining, racist housing covenants). The result? Today that Huntington Woods is almost entirely White in a region that is very racially diverse. We now have a chance through local progressive action to start to heal the old wounds of segregation and the huge economic damage it inflicted on Black people. We have the chance to become a more equitable and inclusive community for all people, regardless of class or race.
Will you take action for the movement for racial and economic justice?
_______________________________________________________________________________________________________________________
Solidarity Economy 101:
An introduction to the Solidarity Economy
What is it? How does it differ from other 'alternative' system frameworks?
What are the values and principles of a solidarity economy?
What are some examples?
Jan 9, 2021 04:00 PM – 06:00 PM
Spanish/English Interpretation provided by Cenzontle Coop.
Register: https://bit.ly/solidarityeconomy101
Lo básico sobre la Economía Solidaria:
Una introducción a la SE
¿Qué es, en qué es diferente a otros marcos de sistemas "alternativos"?
¿Cuáles son los valores y principios de una economía solidaria? ¿Cuáles son algunos ejemplos?
9 de enero de 2021 04:00 PM – 06:00 PM con interpretación del inglés al español proporcionada por la Cooperativa Cenzontle.
Regístrate:  https://bit.ly/solidarityeconomy101
_________________________________________________________________________________________________________________
Dear friends and comrades,
We see that all around the world the violence against women is increasing and find its extremist expression in the form of femicide. Day by day women get harassed, abused and killed. Across many different countries, crimes committed against women enjoy total impunity, without trial of the perpetrators or justice for the victims. Furthermore the states with their patriarchal mentality also use femicide systemically to silence especially women who fight for freedom, for a world without patriarchy and without war, who defend their land and society and who are at the forefront of these struggles.
But we don't remain silent and organise our resistance against these attacks. With the campaign "100 reasons to prosecute Erdo?an for his feminicidal policies!" the Kurdish Women's Movement in Europe (TJK-E) started a new step of actions to shed a light on the systematization of the killing of women activists by states — especially by the Turkish state, and situate these femicides in a broader legal context to put an end to their normalization. 100 reasons to prosecute the dictator Erdogan for his feminicidal politics are only an excerpt of his violent politics and should carry the voices of the murdered women into the world.
With that the aim is to collect 100.000 signatures and in a second stage, take the signatures to the United Nations (UN) and other concerned international institutions and agencies.
You can sign and find more detailed information about the campaign here :
https://100-reasons.org/petition/
We think that in the face of these attacks, the need for resistance and self-defence by women around the world is becoming more clear. Let us strengthen our common struggle! Every murdered woman, every femicide is one too many!
Solidarity greetings,
Women Defend Rojava
Contact:
womendefendrojava@protonmail.com
Homepage and social media:
Twitter: @starrcongress
Facebook: Kongra Star Women's movement
____________________________________________________________________________________________________________________
Over this year the demands on The Boggs Center have expanded to the point where we have made a commitment to engage an executive director and support staff, especially around social media. We invite you to make a financial contribution to the Boggs Center. This is a responsibility that requires us to create a clear financial plan and we urge you to become a Monthly or Yearly Sustainer. Our goal is raise $50,000 in 2020-2021 through this fund.
To contribute, click the "donate" button at the top of our homepage or send a check to
Boggs Center
3061 Field Street
Detroit, Michigan
48214-1783