January 10th, 2019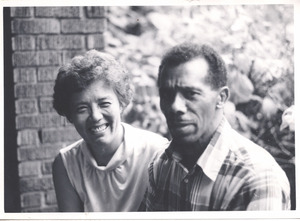 ---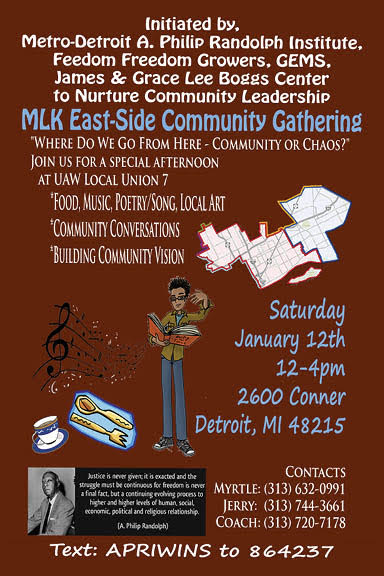 Thinking for Ourselves
Weaponized Words
Shea Howell
As we begin a new year, crises are intensifying. At the same time, our capacity to think clearly, to act boldly, and to envision alternative paths toward a just future are under unprecedented assault.  Concepts and conventions of the past are worn out, no longer providing insight or inspiration.
In a recent interview, cultural critic and scholar Henry Giroux talks about the "Language of Neoliberal Education" and the crisis of ideas.
He observes: "Neoliberalism has upended how language is used in both education and the wider society. It works to appropriate discourses associated with liberal democracy that have become normalized in order to both limit their meanings and use them to mean the opposite of what they have meant traditionally, especially with respect to human rights, justice, informed judgment, critical agency, and democracy itself. It is waging a war over not just the relationship between economic structures but over memory, words, meaning, and politics."
Giroux goes on to explain how concepts that once propelled and inspired generations to work toward more meaningful lives are distorted and stripped of meaning. He says: "Neoliberalism takes words like freedom and limits it to the freedom to consume, spew out hate, and celebrate notions of self-interest and a rabid individualism as the new common sense. Equality of opportunity means engaging in ruthless forms of competition, a war of all against all ethos, and a survival of the fittest mode of behavior. The vocabulary of neoliberalism operates in the service of violence in that it reduces the capacity for human fulfillment in the collective sense, diminishes a broad understanding of freedom as fundamental to expanding the capacity for human agency, and diminishes the ethical imagination by reducing it to the interest of the market and the accumulation of capital. Words, memory, language and meaning are weaponized under neoliberalism."
As we approach this new year, a critical challenge for us is to create language and ideas that make reality clear, that project visions worthy of sacrifice, and that compel actions for justice.
Giroux helps us understand that the current crises of racialized capital are about more than economic gain and consolidation of power. These are crises created to gain control of thinking and culture. He explains this "crisis of ideas" saying:
"At a time when civic culture is being eradicated, public spheres are vanishing, and notions of shared citizenship appear obsolete, words that speak to the truth, reveal injustices and provide informed critical analysis also begin to disappear. This makes it all the more difficult to engage critically the use of neoliberalism's colonization of language. In the United States, Trump prodigious tweets signify not only a time in which governments engage in the pathology of endless fabrications, but also how they function to reinforce a pedagogy of infantilism designed to animate his base in a glut of shock while reinforcing a culture of war, fear, divisiveness, and greed in ways that disempower his critics."
As the touchstones of the past erode, we are faced with the challenge of finding new ways to make collective judgments that move us toward a more human, responsible, and sustainable future. To begin reimaging how to think and act more clearly, we would do well to take seriously the Masai greeting, "How are all the children?" We are a long way from being able to offer the expected response, "All the children are well." But this is a place to begin. Protecting and enriching the lives of our children can guide our understanding of "what needs to be done" by each one of us.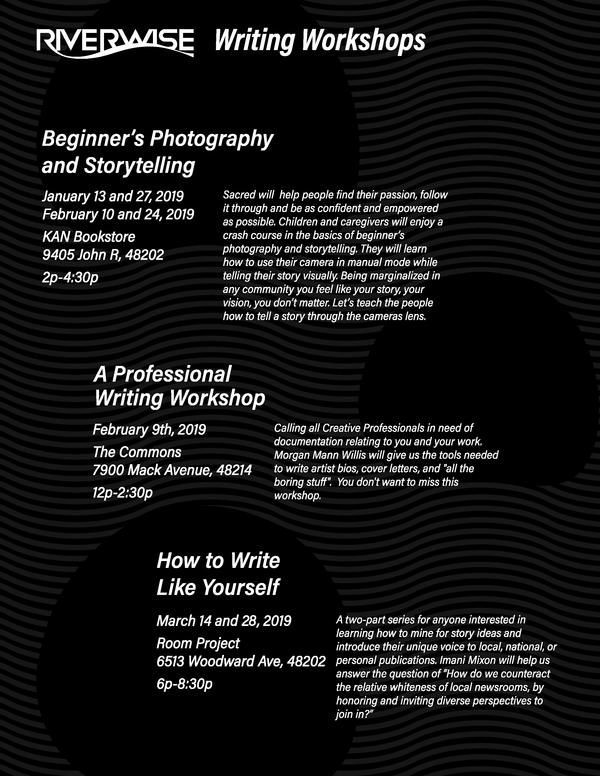 The Drag Queen Story Hour
Rich Feldman
In 1990, Janice and I moved from Detroit to Huntington Woods because we needed to find and actually create a space for our son, Micah, who had many labels (fine and gross motor delays, severe visual motor delay, primary speech and motor delay, developmental dyspraxia, and was eventually diagnosed with the words: mental retardation (now labeled as an intellectual disability).
When we moved to Huntington Woods, which is 3 miles north of Detroit's 8 mile, it was a choice that was determined by the needs of our child.  Prior to that, I had lived in Detroit for two decades after moving from Ann Arbor, Michigan where I was active with SDS (Students for a Democratic Society) as a student.
When we moved to Huntington Woods, we were told it was integrated. To the folks telling us about our new neighborhood, they meant Jewish and Non-Jewish, not recognizing the racial and economic homogeneity of the area. I bit my tongue but it worked out for our family.
I continued to work on the line at the Ford Truck Plant and eventually as an elected UAW representative and for the international Staff. Most importantly, I maintained and built strong relationships with Detroit and continued working with James and Grace Boggs.  Over time it became clear to me that Huntington Woods is a progressive community and strongly committed to human rights of all people.
I share all this because recently, I had the privilege to attend a community meeting with more than 150 people who clearly, passionately and with a soulful love of all humanity embraced and defended the continuation of the "Drag Queen Story Hour at our Library."  The community support came in the wake of oppotion to the story hour by a Huntington Woods city commissioner. Matthew Dolan from The Detroit Free Press wrote "…in recent months, some local residents and national anti-gay groups have voiced opposition to the Huntington Woods Library's Drag Queen Story Time event, as well as similar efforts around the country, calling them a threat to small, impressionable children."
In the most moving moment of my life in this bedroom suburban community, I saw and listened to more than 30-40 people share personal stories of their depth of love and respect for Raven Divine Cassadine, a Huntington Woods native who is featured at DQSH. The voice of a young person transitioning captured the hearts and minds of all present. There were many folks from across the county and Detroit representing the LGBTQ communities. On this evening it was more than Jewish and non-Jewish.
As I sat in the audience with other neighbors, I was honored to live in a community where the hunger to be part of a journey to become more human was dominating the voice of "othering."
For the past two years, I have been working with folks in liberal, suburban communities and conservative counties to find ways to break our silence as it relates to racism, sexism, ableism, materialism and militarism because we need a radical revolution in values.
The voices of humanity spoke clearly and loudly in Huntington Woods on this night because folks are asking and answering the call to respond to "bring out the best in ourselves." This was a public outcry in response to the challenge and viciousness of the counter-revolution. The road that evening was a road toward the beloved community.  Thank you residents of HW. Thank you librarians of the world.