JB @ 100
7-1 Detroit Summer Oral History Presentation
7-3 Study In-Teach Out
7-4 Feedom Freedom Art Installation
7-5 Jazz Lovers Paradise Tour
Join the Week-long Celebration
Thinking for Ourselves
Our Children, Our Communities
Shea Howell
This year marks the 100th Anniversary of the birth of Detroit revolutionary philosopher, writer, and activist James Boggs. To explore the contributions of his thinking to understanding our present crisis and what we must do to advance our common humanity, the James and Grace Lee Boggs School and the Center to Nurture Community leadership are hosting a series of events.
The celebrations began on Saturday morning at the Church of the Messiah, just down the street from the home James and Grace shared for nearly 50 years on the east side of Detroit. More than 500 people marched in the 11th Annual Silence the Violence Million Children March.
Pastor Barry Randolph, whose leadership has framed the March explained in his call:
The purpose of the march has been to shed light to the issues facing young people in America today, specifically urban communities. The event also focuses on connecting community organizations making positive impacts in the community, to create Detroit (IN)powerment Village Alliances (D.I.V.A.) across the city.
Community groups, religious organizations, governmental leaders, law enforcement, business leaders, as well as the average citizen, will all gather and participate in this annual event to celebrate community and honor those who have died because of gun violence."
For the first time, other cities are joining in the initiative, including  Chicago, Atlanta, New Orleans, Baltimore, New York, Boston, Pontiac, Flint, Highland Park, and Ypsilanti.
Although James Boggs was a man of ideas who urged us to think more deeply, he was vitally concerned with actions in public life. There is no doubt he would have participated in the march if he was still with us. Certainly, his spirit was there as people walked for peace, to share ideas about how to live with more consciousness and care for one another and for the earth we share.
This year's march held the promise of peace against the pain of the recent murder of DeMarkkus Washington, a member of the Messiah community who had been active in their Makerspace. Like thousands of young people, he was preparing for his prom and graduation from Martin Luther King High School. He was one of seven people shot to death in Detroit the night of May 24th.
Jimmy would have marched to say DeMarkkus's life matters. We are all poorer because of his death. And we failed him. We failed to create a community where he could sit in a car and talk to a friend and be safe. We failed to create a community that enables all of our children to thrive, to develop to their full capabilities and deepest dreams.
Jimmy said in 1987 in a speech on Community Building:
The level of our human relationships has never been so low. We live in a social environment where there is little or no respect for human or natural life; where violent crimes against those close to you and the abuse of women, children, the old, the blind and the crippled have become normal; and where even those who have increased their access to material things and to high positions restore to drugs and alcohol because they are so spiritually impoverished…That is why the main question before us is "How can we become new men and new women?—willing to accept the challenge to live by the vision of another culture, a new culture which we still have to create, a culture which is based on social responsibility and respect for one another instead of individualism and materialism and on a love for and kinship with the Land and with Nature—instead of viewing Nature as something to be conquered and Land as a commodity to be owned? How do we create a culture that is life-affirming rather than life-destroying, which is based on caring and compassion rather than on the philosophy of the Survival of the fittest?
Jimmy believed the only solution to this violence is in the creation of loving communities. He said, "In order to create this new life-affirming culture, our first priority must be the rebuilding or the regeneration of our communities because it is in community that human beings have always found their personhood…you can't find your human identity by yourself. It is in the community that our human identity is created because it is in community that Love, Respect and Responsibility for one another are nurtured.
Creating a new public culture begins with stepping toward one another, finding our way to a future that nurtures, loves, and protects all our children. As Pastor Barry said of this moment, "It's everyone coming together, standing up for our community, standing up for the rights of children and creating the type of community of which our children can be proud."
Notes of a Journey . . .
Jim Chaffers
These notes arrive from my hometown, deep south of the Mason-Dixon; a 'stone's throw' from Jimmy's homeplace.
My journey with Jimmy, began in the spring of 1974. I was a newly hired faculty member at the (UM) College of Architecture and had recently opened a 'store-front design center' on Buchanan Street, near West Grand Boulevard. With the help of many, many neighborhood hands (and hearts) and a $100 land purchase from the City of Detroit, a once thriving, but now abandoned, Polish bakery was converted into a 'buzzing hub' of energy and optimism; more specifically, a buzzing "hub for skill and talent exchanges" home-grown from a neighborhood of approximately 700 (Black/Polish/Greek/Latino) families.
Jimmy's and my chance crossing of paths resulted in a visit, with Grace, to my (UM) graduate design seminar later that fall. That 'visit' eventually became the first of eighteen consecutive yearly "UM conversations." As one might imagine, the (intellectual, visionary, and all otherwise) 'highlights' were many and ever-lasting.
3061 Field
During one of our earlier conversations, we sat deep into the Boggs homestead, around a quite compact kitchen dining table. I was offered coffee or tea. I chose tea and my first offering of sweet cakes. (Being the deep south, 'Louisiana boy' that I am, I knew immediately what sweet cakes were. Taking our first bites, Jimmy and I rather easily moved into a lengthy give-and-take about my Louisiana ties and his deep south upbringing in Alabama. Our conversation then naturally flowed into the importance of "family." And before we were done, Jimmy—in his special, unhurried way— quietly suggested that I should consider myself a part of his kin.
At a point in later conversations, Jimmy and I shared thoughts about architecture and the idea of "beloved community" . . . leading me to share my dream of designing something like a 'spatial-spiritual dictionary' for life navigating; a design of everyday vocabulary and meanings that would bond the idea of "sheltering space" and "nourishing spirit." Jimmy was very encouraging and I am now very close to a publication that will allow me to realize my dream (and Jimmy's) as a shared reality.
______________________________________________________________________________________
YANG Zhengjun, WEI Zhili, and KE Chengbing: 
Three Labour Rights Defenders Held under RSDL for Helping Pneumoconiosis Workers Fight for their Occupational Disease Compensation
Background of the Detentions
The detention of the three "iLabour" activists is a further clamp down on labour movement after Jasic struggle. On January 8th, Chinese police stormed an urban village residence and detained "iLabour" website editor Yang Zhengjun. Less than three months later, on March 20th, police detained two other—Wei Zhili and Ke Chengbing. The three activists are with "iLabour", an independent online labour rights media platform created in November 2013. It mainly covers worker-related stories, news and shares workers' rights defense experiences and provides workers with a platform for labour rights consultation. At the time of their arrest, the three were reporting on and supporting a struggle for occupational disease compensation by Hunanese construction workers who had contracted pneumoconiosis doing blast hole drilling in Shenzhen.
Since the 1990s, workers from Hunan have been engaging in drilling and blasting in Shenzhen to construct the foundations for city landmarks. After working in a dusty environment without adequate protective gears, many of the workers have been diagnosed with the incurable occupational disease pneumoconiosis later. As the employers failed to provide workers with labour contracts and social security contributions, the workers have had difficulty accessing occupational disease identification, treatment and compensation, and ended up in huge debt. Since early 2018, hundreds of them have petitioned to Shenzhen for over ten times to campaign for defend their rights.
The three "iLabour" activists began supporting pneumoconiosis workers' struggle in early 2018 by counseling on labor law and sending out rights defense updates online to make their plight visible to the public. The three iLabour activists have been promoting worker' rights to health, a dignified living and the rights to freedom of peaceful assembly and of association vis the online platform. However, on January 8th, only one day after fifty pneumoconiosis workers were forcibly sent back to Hunan. Yang Zhengjun, was arrested in Guangzhou. During the interrogation, the police told Yang that he was arrested because of the protests of pneumoconiosis workers. After Yang's arrest, Wei Zhili and Ke Chengbing continued to help the Hunan workers and provided them with legal advice. On March 20, Wei and Ke were also arrested in Guangzhou. The police also told Wei's family that he was arrested for helping pneumoconiosis workers.
Held in RSDL, a System of Enforced Disappearances
Currently, Yang, Wei, and Ke are held in "Residential Surveillance at a Designated Location" (hereafter RSDL). RSDL is a controversial system of enforced disappearances enacted into law in 2013. In RSDL, family members are not notified of the person's whereabouts, and the suspects have no access to their lawyers. Due to the lack of oversight allowing torture and forced confessions. UN experts consider RSDL may constitute a form of forcible disappearance. According to RSDL Monitor, many lawyers, journalists, and other human rights defenders, have been subjected to this system.
Further Information of the detained "iLabour" Three 
"iLabour" is an independent online labour rights media platform created in November 2013. Its core values include "promoting economic democracy, safeguarding labor value, and building a just society". It mainly covers worker-related stories, news and shares workers' rights defense experiences and provides workers with a platform for labour rights consultation.
YANG Zhengjun, born in 1986, editor of "iLabour". Yang graduated from Minzu University of China with a Master's in Political Economy. After the graduation, Yang participated in the editorial work of "iLabour"and continued to speak out for workers. After Yang's arrest on Jan 8th, he was detained at the Shenzhen No. 2 Detention Center for "picking quarrels and provoking trouble". On February 6th, he was transferred to RSDL. As of today, Yang has been held for over 100 days, but the four requests to meet him from his lawyers between February and April have all been refused; the police has been arguing that Yang has written a statement stating that he has terminated the appointment of the lawyer appointed by the families, yet the police never been able to show the families the statement.
WEI Zhili, born in 1988, the editor of "iLabour". Wei graduated from Guangzhou University in 2011. During his college years, he participated in various labour-related studies and provided services to frontline workers. He decided to devote himself to improving the living conditions of Chinese workers after reading a booklet in the University about the tragic story of pneumoconiosis workers. In 2013, he joined "iLabour" to further promote labor rights. On March 20th, he was arrested and detained at the Shenzhen No. 2 Detention Center for "picking quarrels and provoking trouble" and transferred to RSDL on April 20th. Since Wei was held in RSDL, all requests submitted by Wei's lawyer to meet him has been refused.
KE Chengbing, born in 1989, the editor of "iLabour". After graduation from Jinan University in 2012, Ke devoted himself to serving workers in the Pearl River Delta, participating in research on the situation of Foxconn workers. In 2013, he became editor iLabour to speaking out for workers. On March 20th, he was arrested and detained at the Shenzhen No. 2 Detention Center for "picking quarrels and provoking trouble" and transferred to RSDL on April 20th. On March 23th, the police forcibly took away Ke's family, after controlling and threatening for over 8 hours, Ke's family was forced to sign a document to terminate the appointment of the lawyer under huge pressure.
News Reports 
South China Morning
https://www.scmp.com/news/china/politics/article/3002732/chinese-labour-rights-activists-detained-authorities-try-shut
Buzz Feed News
https://www.buzzfeednews.com/article/nishitajha/zheng-churan-feminist-five-china-running
Le Monde
https://www.lemonde.fr/international/article/2019/04/10/zheng-churan-militante-des-droits-humains-en-chine-n-importe-qui-peut-se-faire-arreter_5448457_3210.html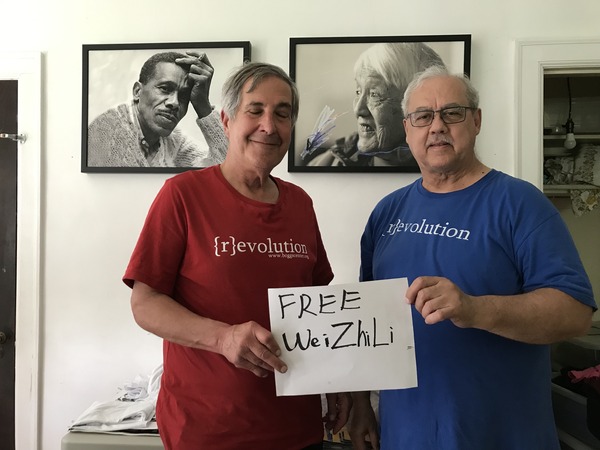 ______________________________________________________________________________________
The African American Mysteries, Underground Youth Ensemble, is designed to bring African American history alive in an exciting, informative, and creative manner for both the youth and adult audiences.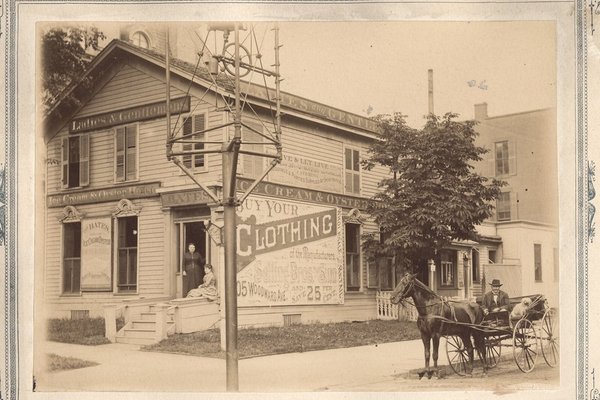 (There were almost 100 businesses owned by black people in Detroit prior to the Civil War. A black man was the first to own and operate an Ice Cream Polar which was located on Bates Street in the 1860's Bates Street which was home to many minority businesses was "gentrified" in the 1970's to make way for the I-75 freeway.)