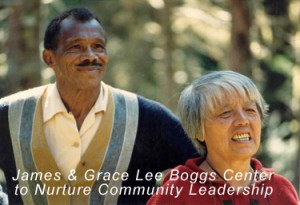 "We still survive, in the culture of estrangement, for how much longer no one knows. Yet to change that culture intelligently, we must understand it, trace its roots, know its history – not because estrangement is the lineal descendent of one particular historical event or time, but because the past is still alive in the present."
Burning Times – Dreaming The Dark – STARKHAWK
Living for Change News
July 17th, 2017
Beyond Boundaries
Shea Howell
Across the country people in small towns and cities are experimenting with new ways to create change. While we have experienced a national catastrophe on the presidential level, municipal governments are showing a deep resilience as citizens find ways to address income inequality, climate catastrophe, and basic needs for health, welfare, and education.
Writing in the Nation, John Nichols talked about the "radical experiment in community-guided governance and cooperative economics" emerging. Along with the election of Chokwe Antar Lumumba in Jackson, Mississippi, Nichols documents progressive victories from "Cincinnati to St. Louis to South Fulton, Georgia."
"The list of victories thus far on this year's long calendar of contests—mayoral, City Council, state legislative, and even statewide—is striking." Nichols argues.  "Many of them are unprecedented, and most are linked by a growing recognition on the part of national progressive groups and local activists that the greatest resistance not just to Trump and House Speaker Paul Ryan but to right-wing governors could well come from the cities and states where the day-to-day work of governing is done. Municipal resistance is crucial."
These victories begin by saying "no" but they do not end there. Instead, Nichols explains, "They recognize that an alternative vision can be proposed and put into practice in communities where taxes are levied, services are delivered, commitments to fight climate change are made, resolutions to establish sanctuary cities are adopted, and questions about poverty, privatization, and policing are addressed."
He continues, "These victories make a powerful case that a new resistance-and-renewal politics is sending a signal to conservative Republicans and cautious Democrats alike about the ability of bold progressive populists to win in every part of the country."
The radical potential of local governments to create new forms for enacting values of cooperation, care and commitment to sustainable ways of living is precisely why the right wing is assaulting the very idea of local government.
In Michigan we have seen violent attacks on local sovereignty. Embedded in right wing republican thinking is the idea that local governments exist only at the behest of states. Michigan Attorney General and would be governor Bill Schuette said in defending Emergency Manager Laws that people "do not have a constitutional right to local self government."
Current Governor Rick Snyder demonstrated this notion recently as his Receivership Transition Advisory Board (RTAB) overrode a unanimous city council vote in Flint to place a moratorium on liens on homes with delinquent water bills.
As journalist Curt Guyette explained, "The decision to strike down the moratorium highlighted yet another prong of an anti-democratic receivership law—the same law that created "emergency managers"—that also resulted in the lead contamination of the city water supply and a prolonged, deadly outbreak of Legionnaire's Disease…The RTAB has complete authority to reject budgets, revenue decisions and major contracts approved by the elected council and mayor. Calling it an "advisory is really a misnomer."
We are in the midst of a struggle for the soul of our country. What values will we live by? Will we care for one another and our earth or will we continue a system of survival of the greediest and most vicious, destroying people and places for the benefit of a few?
Communities that care for one another are providing real alternative directions toward a better future. But these communities are vulnerable to the whims of state governments in the hands of right wing politicians funded by corporate dollars. Thus, as we create new forms of local governance, we need to be forming new associations of support and resilience, creating ways of linking our selves together beyond the boundaries of the State.
---
Become a Warrior for the Human Spirit
---
Organizing in Detroit: Why it Matters to Me
Tawana "Honeycomb" Petty
electablog
I am a social justice organizer who enjoys introducing conferences and other social justice initiatives to my great city, Detroit. However, it's more than just organizing. It's a responsibility that I find as difficult as I find rewarding.
Detroit is a city that is over 80% black. It is a city that was disinvested from for many decades and, in many neighborhoods, is still being disinvested from. It's? a city that has suffered under a half century of propaganda assault. Because of this systematic propaganda assault, many folks who travel to Detroit have preconceived negative notions about the mostly-black city. Even well-meaning people succumb to this bias.
This makes bringing conferences or any diverse gathering into the city challenging. A lot of black residents are skeptical of whites who enter the city because of the sordid history of white flight and the racial tension that still permeates the fabric of the city and the United States. The tension that had the perception of bubbling under the surface has been unearthed with the emergence of the Detroit "comeback narrative" and the "Make America Great" call to the country from the current administration. The comeback narrative has reinforced the perception that black residents are less than and incapable of caring for where they live.
As a student of history and the present, as well as a poet and visionary organizer, I am cognizant of the type of environment I am inviting conference participants into. It's an undertaking which sometimes presents quagmires that aren't sorted out before a conference leaves the city.
Nonetheless, I have made a commitment to analyze the conference invitations that I am approached with, to engage other organizers with similar interests in the city around the invitation, to invite panelists, artists and presenters who live in, love on, and have a historical analysis of Detroit to present, and to challenge the dominant narrative that still haunts this great city. This is a task that holds even greater significance as we approach the 50th anniversary of the Detroit Rebellion.
The Rebellion was a response to police brutality and racism in 1967. Identifying it as a riot minimizes the righteous indignation exercised by a community that was living under constant violence and profound neglect. The lack of reference to the 1943 race riot is also telling and contributes to a lopsided narrative around Detroit history.
During the week of June 1st – 4th, the Pedagogy and Theatre of Oppressed Conference was held in Detroit. I accepted an invitation from my neighbor and comrade Reg Flowers several months prior to join the planning team because I am an artist who believes in Toni Cade Bambara's challenge to artists to "make revolution irresistible," and I believe art, education, and theatre centered on Paule Freire's and Augusto Boal's ideologies are good opportunities to do just that.
I had also worked with Reg in the past and had grown to admire him and his work, as well as his compassion for humanity.
The conference was not without challenges, but there were moments of reflection and transformation throughout that encourage me to continue to analyze and accept some of the invitations I receive to co-organize and expose Detroiters to new conference experiences that are rooted and invested in social and environmental justice. It is also an opportunity to engage visitors to Detroit in a new, more humane way of seeing my city by sharing with them the brilliance and innovation of the residents who loved on Detroit when she was left for dead, and still love on Detroit today.
Of course there are many conferences held in Detroit. Some conferences are organized by kick-ass organizers with similar commitments, others are facilitated in ways that reinforce harmful stereotypes and narratives. I am grateful that the PTO Conference succeeded in challenging those harms while planting seeds of humanity in its participants.
The reflection below from Pedagogy & Theatre of Oppressed, Inc. board member Rebecca Struch is a touching reflection and why it was worth it to expose diverse voices to Detroit.
I am still processing the many gifts of my time in Detroit at the 22nd Annual Pedagogy and Theatre of the Oppressed Conference. My heart expanded with our collective commitment to create a better world through theatre, education, and community leadership. Building on the historical legacy of the Cass Corridor Commons (Shea Howell taught me the Parlor Room was the first place in the city where black and White folks could gather together to read), we spent our days laughing, crying, questioning, disagreeing, dreaming, and scheming—all in an effort to lay siege to systems of oppression that seek to destroy our communities from within. We will not be fooled. Detroiters have taught me the power of true intersectional organizing.

We can't talk about education without talking about water shutoffs. We can't talk about school closings without talking about emergency management and the intimate relationship between racism and capitalism. We can't build a revolutionary movement without ensuring access to healthy foods. Detroit is where it's going down, y'all. Watch, listen, and support in any way you can.

I know I intend to carry the seeds of my new knowledge into all the work I do back home. It seems to me that cultural resistance—something so economically "useless" as community-engaged theatre—is the best hope we have for mocking and dismantling neoliberalism and the structural oppression that supports it. Liberation is ours to create. We must. We will. #wagelove #resist
Rebecca's reflections are significant in recapturing the spirit of Detroiters who never stopped loving Detroit. It's easy to find value in the "comeback" areas of Detroit. It's more significant if your love for Detroit encompasses the full scope of her being and survival when the rest of the world turned its back on her.
I am committed to nurturing an understanding of the city that raised me, but never at her expense. If you come to Detroit, try not to bring the seeds of propaganda with you.
Join us for the FREE premiere of DETROITERS on June 22nd at 6pm. Detroit's story is still being told.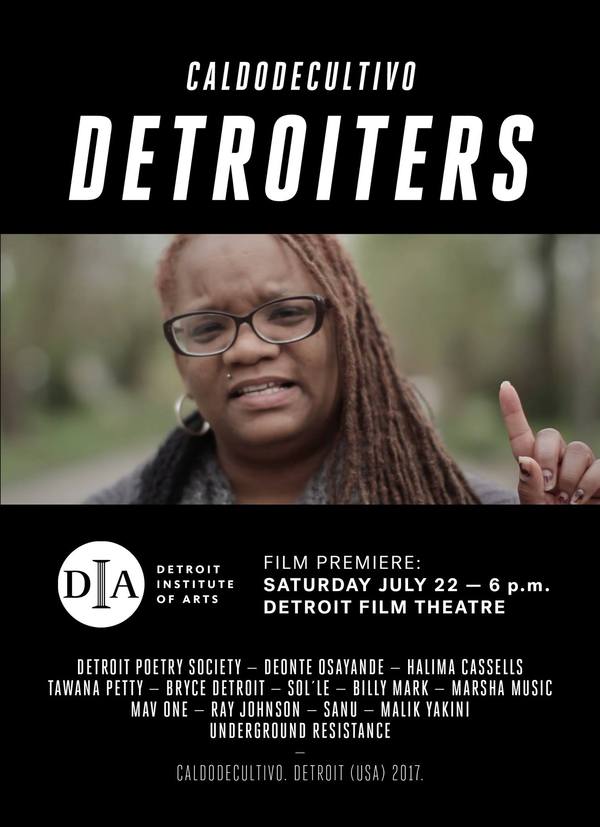 ---
WHAT WE'RE READING
Noble Folks' spirit linger
Prosy Abarquez Delacruz, J.D.
"Another time, we had Grace Lee Boggs in our house, celebrating her octogenarian birthday. A bunch of students and friends were at my house sharing stories. Grace was quick in her wit and she had a longer view of the world to share. It was always about hope, it was about how empowered we were. But most especially, how to care for the other person at the other side of the world. What time would it be for them, as opposed to simply a focus on our time here in the US? It was a source of bewilderment for me for a long time, but the more I think about time in the other side of the globe, I got to think more about how they lived in that part of the world, and how each moment becomes a struggle to live one's humanity.?.."
---
WHAT WE'RE LISTENING TO
How Does a Community Internet Organizer Work?
Diana Nucera runs an organization that promotes digital literacy and internet access in Detroit.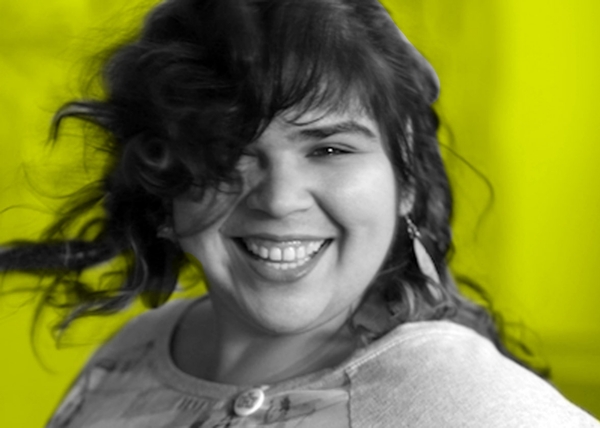 Please Support the Boggs Center
With each day we are reminded of the legacy of James and Grace Lee
Boggs as we see the seeds of their work across Detroit, our nation
and the globe, and in the work that you are doing to bring to life
beloved communities.
This year we are thinking about centuries as we commemorated the 98th
birthday of James Boggs in May and Grace's 102nd birthday in June.
Where will we be in 2117? What do we long for our world to become?
These questions are at the root of the work of resisting the
dehumanization of this present moment and our efforts to accelerate
visionary organizing throughout the country.
Over the next few months we plan to raise  $100,000 for the
initiatives below.
Place-based organizing of Feedom Freedom Growers, Birwood
–Fullerton and Field street initiatives: ($50,000)
Riverwise Magazine publication: ($40,000)
Boggs Center repairs. Archiving and meeting space improvements:
($10,000)
You can contribute directly at our website:  –
www.boggscenter.org  or mail a check  to Boggs Center, 3061 Field
Street, Detroit, MI 48214.
Please consider becoming a sustaining member of the Center.
Your ongoing support is critical to us.
---
The James and Grace Lee Boggs Center to Nurture Community Leadership
.
3061 Field Street
Detroit, Michigan 48214
US