November 26th, 2020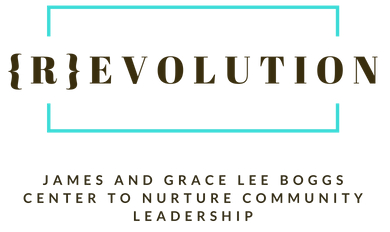 ---
Black people did not vote to save American democracy. They voted to save their lives and the lives of their children." 

– Junebug Jabbo Jones, Nov. 4, 2020

Veteran SNCC Activists Praise Today's Young Social Justice Leaders on Participation in 2020 Presidential Election.  KEEP READING
---
Thinking for Ourselves
Police Violence
Shea Howell
The Detroit Coalition for Police Transparency and Accountability  (CPTA) held a public hearing on police brutality November 21, 2020. For more than 3 hours people recounted the history of violence embedded in the Detroit Police Department. In story after story, spanning more than 50 years, we heard details of unprovoked, life shattering  encounters with physical and psychological assaults suffered at the hands of police.
People spoke of doing the most ordinary things in their lives. Mailing an application for a scholarship, dropping off a child's car seat,  or going on a first date. These quiet moments were interrupted by vicious police assaults, changing lives forever. As one witness commented, it seemed " just being black" justified police violence.
The hearings also provided a forum for people who had experienced police violence while exercising their right to be critical of public policies and police conduct. Individuals outlined in quiet, graphic detail, abuses they had endured, including being beaten, kicked, handcuffed, denied medication, intentionally placed in filthy, unsafe conditions, ridiculed, chocked, and threatened with death.
People living without documents shared the daily terror and fear of police, keeping many in their homes, afraid to take children to school, go to work, get groceries, or go to church.
This was the third public event sponsored by the CPTA since July.
The Coalition was formed in the wake of police killing of Hakim Littleton. Mr. Littleton was killed during a chance encounter in his neighborhood. This shooting provoked immediate response by the community and marked one of the most violent responses by police to public protests.
Chief Craig released a video within hours of the killing, claiming it vindicated the officers, as Mr. Littleton appears to pull a gun and shoot at police.
Chief Craig is so immersed in the use of force and the perspective of police, he did not see what many of community people  saw clearly on the video.
We see a frightened young man walking down the street, seeing his friend being arrested. The young man is approached by police and he pulls a gun , shoots and appears to try and run away. Mr. Littleton is tackled, possibly shot, and ends up flat on the ground, the gun kicked away. He is clearly subdued. More shots are fired by police. Then an officer runs up and points a gun directly at the back of Mr. Littlteton's head, firing the shot that killed him.
The Coalition took the tape played by Chief Craig and simply slowed it down to reveal the questions that emerge from the death. It held a press conference, released the video with a community perspective, and called for an independent investigation. In a statement accompanying the video, Coalition members said:
"Although Chief James Craig immediately characterized the killing as an appropriate use of force, members of the community are left with many questions, not the least of which is whether the death could have been avoided altogether if officers had used the law enforcement profession's best practices and employed de-escalation techniques,"
The CPTA continues to call for an independent investigation of this case, as well as the series of shooting deaths that followed within two weeks of the killing of Hakim Littleton.
The second effort to expose the violence of the Detroit Police was a People's Tribunal that highlighted the many questions raised by this killing. You can watch the tribunal here, as well as find supporting material about the case.
Four elected officials attended the Hearing as listeners: Congresswoman Rashida Tlaib, State Senator Stephanie Chang, and Detroit City Council members, Mary Sheffield and Raquel Castaneda-Lopez.
Currently, the Detroit Police Department has accelerated aggressive behavior, including pursuing a lawsuit against protestors, and attempting to ramp up technologies of surveillance in our city. Police are asking for millions of dollars for listening devices and cameras to be deployed in neighborhoods.
What should be clear to anyone who listens to these public hearings is that since their beginning, police have been used to repress, control, intimidate and kill those who challenge power and privilege.  Especially Black people. Police do not make us safe. Safety comes as we care for one another, often in the face of violent authorities.
violent authorities.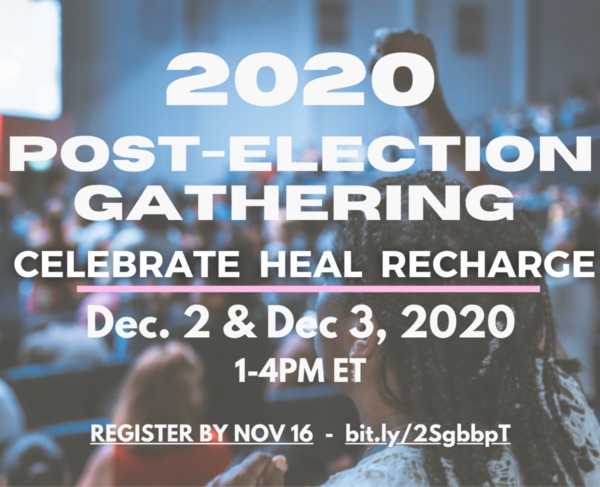 ______________________________________________________________________________________
#keepdarnellfree 
Charles Ezra Ferrell
Kariuki wa Ngugi © 2020
Welcome to all those who love freedom.
Welcome to all those who love justice.
Welcome to all those who seek to forge a world where artificial boundaries disappear and the unity and diversity of humanity is celebrated.
Welcome to all those who seek to keep Darnell Stephen Summers free.
My name is Charles Ezra Ferrell and I am the former vice-president of Public Programs and Community Engagement at the Charles H. Wright Museum of African American History.
In 2019, I received the first inaugural Humanitarian Champion of the Year award from Michigan Humanities and the Certificate of Senatorial Recognition from US Congressman Gary Peters, and this year I received the Culture Bearer Award for the Societe of the Culturally Concerned, The Detroit Black Legacy Coalition Award, the Spirit of Detroit Award from the Detroit City Council, and special recognition regarding my work has been entered into the Congressional Record on September 4th by freedom fighter US Congresswoman Rashidi Tlaib.
Now, I serve as vice-president of development and global programs at Keiga Foundation, a non-profit charitable organization, which has offices in Roseville, MI, Kampala Uganda, and a partner organization in Kassel Germany. Keiga Foundation is a partner with the Coalition for Police Transparency and Accountability. We will present a virtual program entitled, The Execution of Hakim Littleton: A Conversation about Police Violence against African Americans on November 19th at 7 PM. This virtual program – https://www.keiga.foundation/hakim-littleton – will include the soundtrack music of  Darnell Stephen Summers: Cool Jazz Flavor Live! during the program opening and closing credits.
Darnell is the brother of the legendary percussionist, Bill Summers, who worked with Herbie Hancock, most notably on the groundbreaking cut, Head Hunter.
Keiga Foundation had begun discussing developing a program series focused on eradicating global homelessness and centered on the creative work of Darnell Stephen Summers. Darnell is as an internationally recognized film documentarian, musician, social justice and human rights advocate and activist. He has captured absolutely stunning footage of images and interviews of the homeless in Berlin and Detroit.
I was shocked to learn that our dear brother, Darnell Stephen Summers, had been harassed by search warrants to extract his DNA, snatch his mobile phone, and threaten him with innuendo. But then, in this political heightened anti-democratic climate, where autocrats with blond hair and orange pigment or wearing red baseball caps or blue uniforms, anything can happen. This is why we are calling on all lovers of freedom and justice to lock arms with Darnell Stephen Summers.
I offer this following poem:
(say "hashtag keep darnell free!")
#keepdarnellfree
#keepdarnellfree
#keepdarnellfree
The past is present.
The repetition of brutal acts of political persecution
Date sampling:
1968
1984
2020
New hands of oppression
Guided by the same criminal impulse to incarcerate
Freedom of expression and lovers of freedom
Attempts to silence mass voices
The Conscious Creatives
through manufacturing
lies
and planting
false evidence, fertilized with viciousness
and a total disdain for the truth
#keepdarnellfree
#keepdarnellfree
#keepdarnellfree
We Know
Why
They are paid mercenaries
More frontal
in this climate of naked hate
Agent Orange
Chemical and Non-chemical Warfare
connects
Berlin to Detroit
Louisiana to Detroit
Iran to Detroit
Iraq to Detroit
Palestine to Detroit
Guyana to Detroit
All Roads from Inkster to Detroit
The Malcolm X Cultural Center in 1968
A street of Dreams on Harrison
Filming harsh realities
Exposing the shard glass edge
of contradictions
And broken mirror realities
A Land of Great Affluence and Mass Homelessness
Jails packed with 2 Million People of Color – Mostly Black Young Men
Massive Foreclosures and Homelessness
Surrounded by Fresh Great Lakes in a city where 140,000 homes have water-shutoffs
Who is the real criminal?
Ghost Witnesses Evaporate
Into Thin Air
The moment their mouths were pried opened
And stuffed
with fabric-
cations
Lynch ropes
Lying dead in the open streets for hours
In a pool of blood
Shot seven times close range
RV chased and crashed black youth death
Blue cars with Red round lights
Mostly white
Patrolling black streets
Search warrants
Unwarranted
Issued
Signed in red blood
Seize Mobile Devices
Insert Swab in mouth to extract DNA cells
They are scheming untruths to silence
Us
You
Me
Us
SHOUT REPEATEDLY
#keepdarnellfree
#keepdarnellfree
#keepdarnellfree
We will breathe
We will speak
We are a fearless, analytic, independent, resilient human beings
The pit you dig for us
You will fall in
Truth and Justice and Our Victory will prevail
8:46 seconds in May exploded global thunder
The people hit the streets to say NO
This has got to stop – NOW!
White knee on black neck
The pressure of racism
Causes rebellions
Can serial killers
bent on violence against humanity
really reform themselves?
They teach war,
they practice it, they worship it at their alters
violence overflows everywhere in this culture
Truth denial
In Media
Pennsylvania, 1971
Vietnam draft dodgers broke into a FBI building
To destroy their records
But found COINTELPRO documents
Confirming a deadly federal conspiracy
To kill blacks
The Uncontrollable Ones
The Ones who can Influence Others
The Orators
#keepdarnellfree
#keepdarnellfree
#keepdarnellfree
Darnell Stephen Summers
Keep Darnell Free
Darnell is you
Darnell is me
This is a 52-year old protracted war
Who's winning?
Who will win??
Tactics of oppression will not cause us to break rank
We will stand together, fiercely, and rise up to new heights
To leap forward into the new freer tomorrows.
The people are standing together
Calling out with one global voice
Under your blue constant green light eye of injustice
Collecting data
Tainted by racism and class bias
Let's interlock our arms around this body
Who they seek to snatch from us as a political prisoner
We remember the false persecutions
Ahmad Rahman
Imam Jamil Al-Amin
Ngugi wa Thiong'o
Mumia Abu-Jamal
Assata Shukur
Railroaded…
We must place the Devil on the Cross
Say No!
No! to racist and self-hating police
No! to tyranny
No! to false persecutions
No! to crucifixions
No! to lynching
No! to medieval metal cuffs
and No! to medieval small rooms with metal bars or locked metal doors
No! bully
No! we are not scared of you
Your lies dissolve in our truth
You have nothing real
Because Darnell's heart is pure
There is no record, no branded internal memories that require evaporation or erasure
His innocence allows for our deep belly laughter
You must live in your world of false illusions
This is not 1619, 1955, 1965, 1968, 1992, 2012
This is 2020, the year of SANKOFA
2020
Victory is ours.
Fighting is winning.
#keepdarnellfree
#keepdarnellfree
#keepdarnellfree
___________________________________________________________________________________________________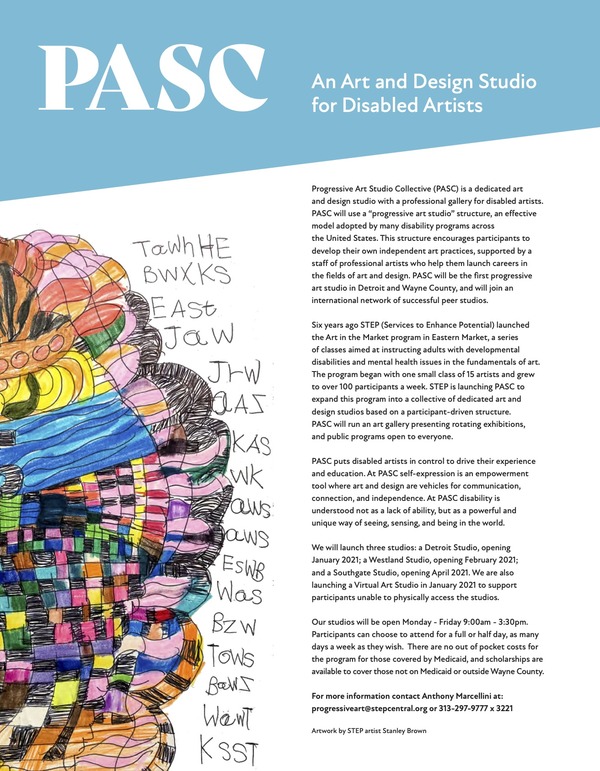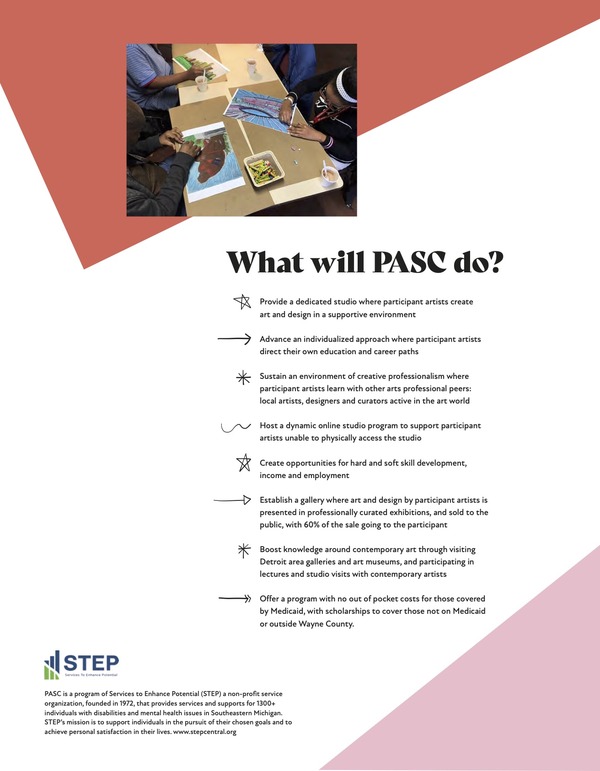 Over this year the demands on The Boggs Center have expanded to the point where we have made a commitment to engage an executive director and support staff, especially around social media. We invite you to make a financial contribution to the Boggs Center. This is a responsibility that requires us to create a clear financial plan and we urge you to become a Monthly or Yearly Sustainer. Our goal is raise $50,000 in 2020-2021 through this fund.
To contribute, click the "donate" button at the top of our homepage or send a check to
Boggs Center
3061 Field Street
Detroit, Michigan
48214-1783
---