Our mission is to nurture the transformational leadership capacities of individuals and organizations committed to creating productive, sustainable, ecologically responsible, and just communities. Through local, national and international networks of activists, artists and intellectuals we foster new ways of living, being and thinking to face the challenges of the 21st century.
Living for Change News
September 25th, 2017
---
Thinking for Ourselves
Choosing a Better Future
Shea Howell
This weekend, the Detroit Independent Freedom Schools joined 25 communities around the country in a national conversation about the crisis in public education. The national effort was organized as part of the #WeChoose Campaign of #Journey4Justice. The conversation was designed as an opportunity to focus resistance to privatization and an opportunity to talk about transforming education so that all our children can learn in "loving educational experiences" that "cultivate community strength, self-determination, and build movement-based futures."
Much of the conversation focused on the bond between public education and democracy. As we have learned in Michigan, the attack on public education is essential to the destruction of democratic citizens and the erosion of democracy is essential to the destruction of public education. Across our state and nation, public education is being reduced to little more than holding cells for children whose critical and creative imaginations are being stunted through relentless testing, mindless repetition, and increasingly isolated and controlled instruction methods.
Local control of schools hasbeen seized by state appointed managers who have systematically dismantled public education. Timothy Williams, the Mayor Pro-Temp of Inkster attested to the complete destruction of his city's school system. He explained that under Emergency Management all school buildings have been closed and most knocked down. Highland Park is in a similar situation and the City of Detroit has lost over half its schools and seen standards drop over the two decades of State control.
State Senator Hoon-Yung Hopgood talked about the role of the State legislature in defunding education explaining, "Every year Lansing diverts about $500 million away from schools." He emphasized that especially in Detroit, the State bears responsibility for "two huge failures, the EAA (Educational Achievement Authority) and Emergency Management." He also said that because of these failures and the return of control to local boards "there is an opportunity for the community to provide real guidance and leadership" on the kind of education we want for our children.
The Reverend Dr. JoAnn Watson gave a clear statement of the kind of education we need. She said she welcomed this critical conversation "because it requires critical thinking and this is what we and our children need" so that "we can assume our rightful role in governance." Emphasizing that we have the power and the responsibility to educate our children she said, "We do not have to wait for everybody, we do not need everybody." "We are the leaders we have been waiting for. Our Ancestors are giving us a push from behind" as we move forward with urgency for the future.
People shared the importance of a long-term vision for our schools and providing political education for our children. Rev. Dr. Watson reminded us that the "same people who poisoned Flint have poisoned academics" but, "We are not victims and we are not powerless." Strategies from boycotts to state wide organizing were shared. The Detroit Independent Freedom Schools invited people to get involved in curriculum, tutoring and organizing by coming to Monday evening meetings at the Cass Commons or Saturday sessions at the Charles H. Wright.
Everyone agreed that the efforts of Betsy Devos and the corporate interests she represents have given us a new level of urgency to stand up, speak out and organize. We choose to create a better future.
---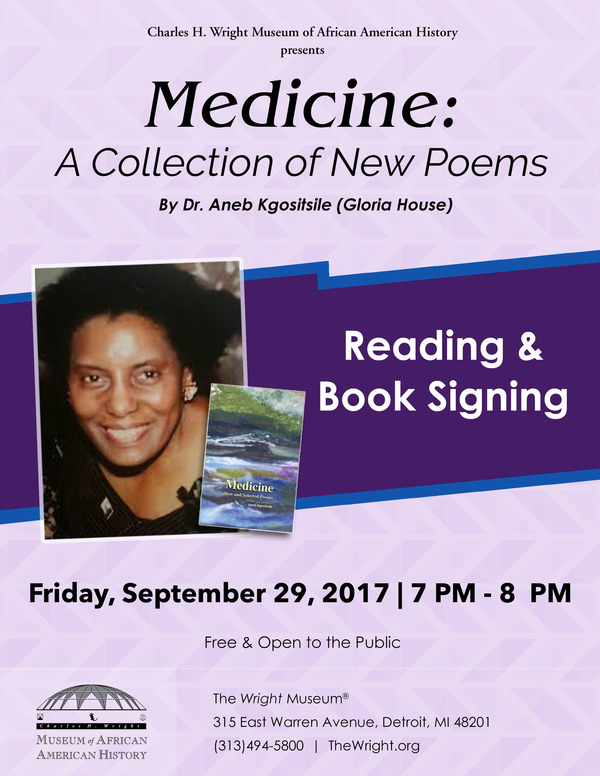 Peace Respected Organizer Comrades, 
Peace Family, as you know I'm very honored to be one of the Detroit Organizers for #HipHop4ThePeople : National Hurricane Relief for people impacted by these hurricanes.
S/O to our National Media Sponsor Allhiphop.com Today we had our National conference call and here is what we learned:
A Representative in the United States from the National Red Cross Mission said they are only there to collect blood and that takes priority over saving Black Lives. We must be our own mission hub from now on. We must lead & help organize for the people & educate ourselves about Climate Change and Environmental Racism.
We also received an update from one of the Organizers on the ground in the Caribbean:
They are begging us to help them and asking those of us living in the United States to Please remember they have Black Lives there.
The media is ignoring them.
It's their 2nd category 5 hurricane in less than 2 weeks. Never before has she experienced this in her lifetime nor has her father in her father's lifetime.
So many people lost so much & even their lives. They are in the rebuild stage & still in caution stage because it's the peek of hurricane season so the only thing they can do is wait.
They are under 24 hour curfew because they are under a military take over: no water • no lights • no food • no communication, that's why it took so long to get back in touch with our group. After doing their clean up now they are back at square one where they were in after hurricane Irma hit because of hurricane Maria.
They have no operating schools. People were evacuated to Puerto Rico & St Croix which are what she described as "the New York" or larger islands that feed them and where they get resources from.
She said the people who got relocated to Puerto Rico had to be evacuated because of hurricane Maria.
She also said children are not in school. Schools are currently being used to house their homeless. Their homeless population has quadrupaled over night. They've also lost everything including their post offices and so many islands have suffered catastrophic damage & are under water. Lots of Black Lives have been lost due to these hurricanes.
PS: Some people are selling ice at $12 per bag, it jumped from $1.50 per bag.
Facebook event link:
https://www.facebook.com/event s/357351911362488??ti=ia
What Is #HipHop4ThePeople?
Join us September 30, 2017 for #HipHop4ThePeople – A national day of unity and hurricane relief for Houston, Florida and the Caribbean.
Contact Us to Get Involved!
We need people to help us Set Up, Clean Up, Volunteer, & Donate.
Signed on Cities
• Miami
• New York
• Phoenix
• Atlanta
• Newark
• Blanding, Utah
• Baltimore, MD
• Los Angeles
• Detroit
The strength that hip hop encompasses will bring together the community like no other, because hip hop is UNIVERSAL!
Facebook event link:
https://www.facebook.com/event s/357351911362488
Email: HipHop4ThePeopleDet@gmail.com
Facebook: HipHop4ThePeopleDet
YouTube: HipHop4ThePeopleDet
Instagram: HipHop4ThePeopleDet
Twitter: HipHop4Det
Snapchat: HipHop4Det
Hashtag: #HipHop4ThePeopleDet
If you can donate now to Houston our donations are going to
Houston Harvey Relief Fund National Black United Front (NBUF) Houston Chapter. Here's their Amazon link:
https://www.razoo.com/story/Ii l38f?embed=widget
Know that no matter how small the contribution, even if all you have to give is the gesture of sending us Positive Energy, together we are making a huge impact. People complain that Detroiters don't work together, that we back stab one another, and only look out for ourselves.
Let us use this energy to continue building up one another.
We are all geniuses and Amazing people with projects that need support. We do an ok job of lifting one another up. This is another opportunity to connect with one another and those outside of our "circles". WE ARE THE CHANGE. We ARE working together. Let's KEEP IT GOING. May we All be Blessed and Bless those we are Serving.
---
WHAT WE'RE WATCHING
In this episode of Detroit Performs: Poet Tawana Petty pours her soul into her performance. MEND Jewelry helps women survivors of abuse on their journeys of recovery. And Detention Nation's lens on the immigration system.
—–
Adam Savage stops by Incite Focus, a socially focused production and training lab, where he lends a hand building an open-source, net-zero-energy micro-cabin that could revolutionize housing.
---
What We're Reading
Housing Trust Fund established, Housing Ordinance passed with amendments
Detroit People's Platform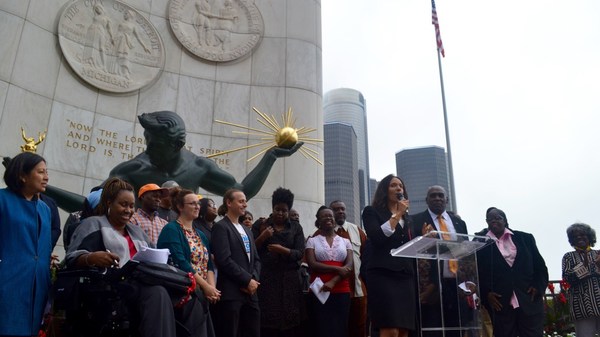 Detroit – Tuesday September 19, 2017 –  Today, Detroit City Council unanimously passed Council Member Sheffield's Inclusionary Housing Ordinance with amendments. We are pleased the ordinance will establish a Housing Trust Fund, but are disappointed to share that council voted to include amendments from the administration.
The amendments that passed give developers the chance to more or less continue doing business as usual, including getting discounted public land without any requirement to build truly affordable housing.
Though the ordinance vote was unanimous, Council Members Sheffield, Ayers and Benson voted "No" while Spivey, Tate, Castañeda-López and Cushingberry Jr. voted in support of the amendments. Council President Jones left the chamber before the vote was called.
The establishment and funding of a housing trust fund is a significant victory. We are very happy for and proud of all of the Housing Trust Fund Coalition members, Detroit People's Platform Staff and supporters, and community members who helped make this a reality.
It is NOT the end of this issue—we must continue to press, as it is clear that the interests of for-profit developers continue to be given greater weight than the needs of Detroiters today.
---
Please Support the Boggs Center
With each day we are reminded of the legacy of James and Grace Lee
Boggs as we see the seeds of their work across Detroit, our nation
and the globe, and in the work that you are doing to bring to life
beloved communities.
This year we are thinking about centuries as we commemorated the 98th
birthday of James Boggs in May and Grace's 102nd birthday in June.
Where will we be in 2117? What do we long for our world to become?
These questions are at the root of the work of resisting the
dehumanization of this present moment and our efforts to accelerate
visionary organizing throughout the country.
Over the next few months we plan to raise  $100,000 for the
initiatives below.
Place-based organizing of Feedom Freedom Growers, Birwood
–Fullerton and Field street initiatives: ($50,000)
Riverwise Magazine publication: ($40,000)
Boggs Center repairs. Archiving and meeting space improvements:
($10,000)
You can contribute directly at our website:  –
www.boggscenter.org  or mail a check  to Boggs Center, 3061 Field
Street, Detroit, MI 48214.
Please consider becoming a sustaining member of the Center.
Your ongoing support is critical to us.
---
The James and Grace Lee Boggs Center to Nurture Community Leadership
.
3061 Field Street
Detroit, Michigan 48214
US