September 28th, 2020
Elandria C. Williams, our beloved friend, comrade, collaborator, co-visionary, mentor to many, and the Executive Director of PeoplesHub, has become an ancestor. We are holding E's family and vast community in love and in hope.
Elandria passed in Knoxville, Tennessee on September 23, 2020, 41 years old.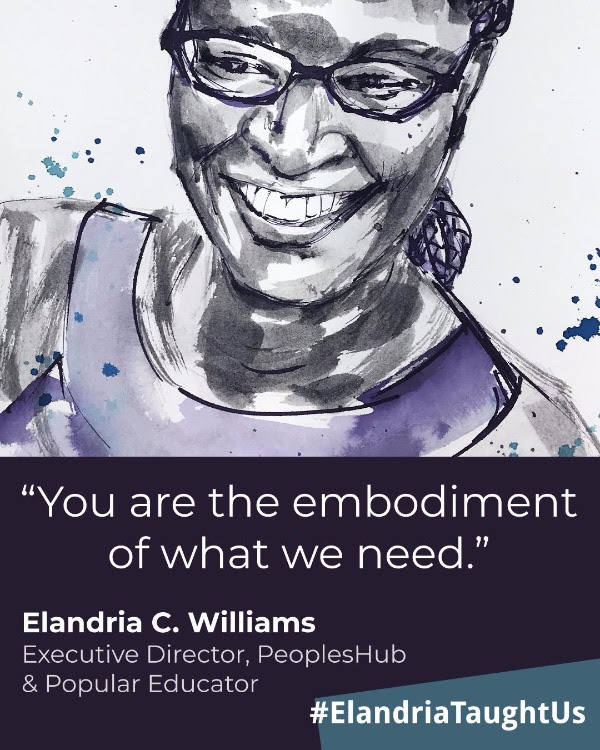 A proud child of Civil Rights leaders, Elnora and Erven Williams, a twin and an auntie, Elandria learned early on that as a Black, queer, disabled and chronically ill person, you have to carve spaces for yourself because the system will not. In carving out space, E brought others along with them, and made space for so many more to join in. Their life was a testament to the collective, to claiming space and creating space for Black, Southern, disabled, queer, elders, youth and more.
E understood themself as a part of a lineage, as part of a tradition of freedom fighters. They carried with them the histories and memories of what it took to arrive at the present. In their words, "I sit everyday in legacy… I feel it's really important to sit in the legacy of the people who've done the work before us." As a Unitarian Universalist faith leader, a yoga practitioner, and a youth leader, Elandria's been part of creating, fortifying, and supporting hundreds of projects over their lifetime, with a focus on the global solidarity economy, youth empowerment, transformative leadership and spiritual fortification.
Elandria's entire life was about lifting up and mirroring back to people our divinity. 
Elandria is a part of all of us.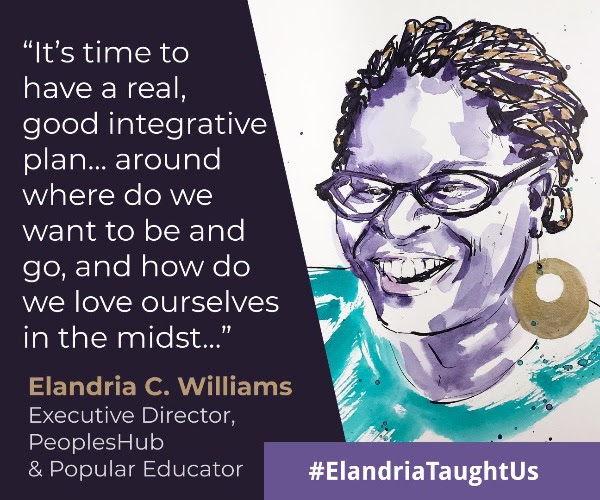 Join us in expressing your love and honoring of Elandria's legacy by posting on social media using the hashtag #ElandriaTaughtUs. 
If you would like to make a donation in honor of Elandria, please make it out to PeoplesHub and mark it for: Chronically Ill and Disabled Leadership Project, Solidarity Economy, or just generally to PeoplesHub.
If you would like to make a donation in honor of their work and life you can do that here.
Please find Elandria for social media in this folder. You may also email us with memes to contribute.
It will take a collective effort to archive, fortify and disseminate Elandria's work for many years to come–they had so many of the visions and dreams we yearn for in their unpublished writings, conversations and thinking.
_____________________________________________________________________
Thinking for Ourselves
Trump Endorses Craig
Shea Howell
This week Chief James Craig was openly endorsed by President Trump. After watching the Chief on Fox News, Trump called the Detroit Chief "terrific." The Chief parrots Trump's assertions that the national demonstrations against police brutality and the killing of black people by police are organized by "outsiders," "professionals," "anarchists," "leftists" and people advocating a "Marxist ideology."
Trump said, "You have a great police chief. I watch him. I really like him a lot. Say hello to him. I think he's terrific. I think he's just an incredible representative; he speaks so well about a very important subject, which is crime and rioting, and all the things you
see in certain cities."
Meanwhile Craig has continued his appearances of Fox and Friends. If the implications were not so serious, his recent  commentary on the use of a cheap U-Haul truck by protesters in Louisville to cart around home made signs and drums would be laughable. He explained with a straight face that such efforts were signs that protestors are "financed by Marxist outsiders" trying to "undermine our government."
People across the city are taking notice of Chief Craig's cozying up to Trump. They are also taking notice of his attacks on people who are publicly protesting his actions. They are taking note of his efforts to invoke fears of communists and left wing influence on demonstrations.
This tactic of invoking charges of "communist" against those who criticize the US government and its policies is an old trick. It is a trick Detroiters have proudly exposed and rejected.
In 1952, as US Senator Joseph McCarthy held hearings to intimidate critics of U.S. domestic and international policies, Detroit played a critical role in unmasking the foolishness behind the viciousness of the House Un-American Activities Committee (HUAC).
It was by standing up to this committee that Coleman A. Young became a Detroit hero. His testimony was broadcast over WJR and records of it were sold around the city. It is still worth listening to. It is a model of courageous truth telling in the face of powerful, destructive forces.
Instead of being intimidated by the Congressional hearing, Young turned the tables on his questioners, aggressively attacking them.  He challenged Southern committee members on their pronunciation of the word "Negro," and actually forced them to apologize to him.
When one committee member accused Young of being unwilling to fight communism, Young replied:
"I am not here to fight in any un-American activities, because I consider the denial of the right to vote to large numbers of people all over the South un-American." To the HUAC congressman from Georgia, he said: "I happen to know, in Georgia, Negro people are prevented from voting by virtue of terror, intimidation and lynchings. It is my contention you would not be in Congress today if it were not for the legal restrictions on voting on the part of my people."
To another HUAC congressman he said:
"Congressman, neither me or none of my friends were at this plant the other day brandishing a rope in the face of John Cherveny, a young union organizer and factory worker who was threatened with repeated violence after members of the HUAC alleged that he might be a communist. I can assure you I have had no part in the hanging or bombing of Negroes in the South. I have not been responsible for firing a person from his job for what I think are his beliefs, or what somebody thinks he believes in, and things of that sort. That is the hysteria that has been swept up by this committee."
Coleman Young understood the historic role Communists, Socialists, Marxists, Anarchists, Black Nationalists, revolutionists,  and all progressives have played in the long struggle for human rights and for the liberation of Black people.
Chief Craig may call himself a Detroiter.
But Craig is no Coleman Alexander Young.
For an extended discussion of the hearings and the atmosphere that led up to them, we recommend: "I'm Fighting for Freedom": Coleman Young, HUAC, and the Detroit African American Community. 
Detroit City Council will vote this Tuesday, September 29th at 10am on whether to approve DPD's request for an additional $219,984.50 to extend their current facial recognition software licenses with DataWorks Plus.
If you are still torn on where to stand on this incredibly important issue, please take a look at this short investigative report and call in and tell them not to give DPD one more dime for this discriminatory technology!!
To attend by telephone call one of the these numbers:
1 929 436 2866
1 312 626 6799
1 669 900 6833
1 253 215 8782
1 301 715 8592
1 346 248 7799
Enter Meeting ID: 330332554##
To attend online:  https://cityofdetroit.zoom.us/j/330332554
#BanFacialRecognition
#SurveillanceAintSafety
---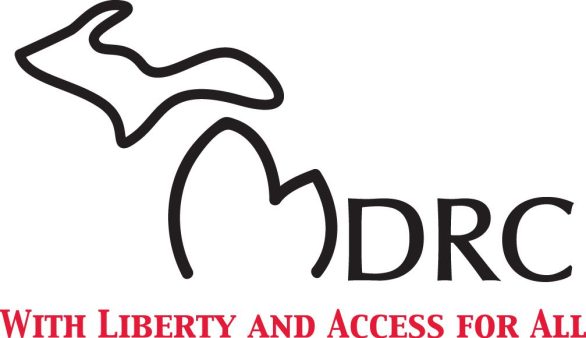 Inclusion is a process, approach, and attitude not a place or a program.  This scale is to help evaluate your communities' initiative. The goal is by working together we will all be striving to attain a level 5 (Full Inclusion/Transformation). Inclusion is not looking at how one person can fit into a situation; inclusion looks at how to transform a system so it can better respond to diverse communities.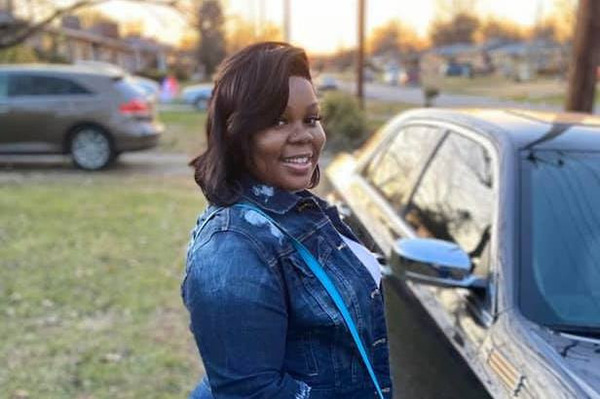 NLG Responds to Grand Jury Proceedings in the Murder of Breonna Taylor
The National Lawyers Guild (NLG) condemns the outcome of Kentucky's grand jury proceedings and renews its calls for justice for Breonna Taylor.
 On March 13, 2020, Breonna Taylor was murdered in her home by police officers executing a no-knock search warrant. The officers were acting outside of the scope of the warrant, which required them to knock and announce their presence at Taylor's apartment, and with a wanton disrespect for human life which ultimately led to her death. Protests erupted in Kentucky—and around the world—over the summer in response to Taylor's death, as well as in reaction to the killing of George Floyd, and state and local law enforcement have reacted with extreme force and brutality, arresting over 500 activists in Kentucky since June. On September 23, 2020, a grand jury investigation of the police killing led to the indictment of only one officer involved in the no-knock raid on three counts of wanton endangerment—in other words, not for Breonna Taylor's death. There were no charges issued for the other two officers.
The results of the grand jury proceedings over the killing of Breonna Taylor highlight the historically unjust and uneven criminal legal system that protects the interests of white supremacy, continuing the oppression of Black and Brown lives. The NLG renews calls for an end to the racist criminal legal system, abolition of incarceration, and accountability and reparations for the countless victims of police violence. As the grand jury proceedings in the murder of Breonna Taylor show, the criminal legal system will not resolve the injustices done to Black people by its own volition. Justice will remain elusive until the police are defunded, prisons closed, and resources are reallocated to Black and Brown communities in the form of the social services, education, and economic support needed to reverse centuries of racist exploitation and oppression. It is imperative that we dismantle white supremacy and settler-colonialism in all its manifestations.
We redouble our commitment to support those demanding radical social change and we also encourage people to mourn, take care of themselves, and build with each other as we engage in this fight.
The NLG is a proud endorser of the #8toAbolition platform, which emphasizes that abolition is not only about dismantling law enforcement, but creating life-affirming systems under which everyone can thrive, rendering these old institutions obsolete. As leading scholar, activist, and abolitionist Angela Davis, who will be speaking as part of the NLG's #Law4ThePeople Convention states, "Abolition is not primarily a negative strategy. It's not primarily about dismantling, but it's about re-envisioning. It's about building anew." The NLG unequivocally reaffirms its continued support of Black communities and all those organizing in support of abolitionist movements for liberation.
The National Lawyers Guild, whose membership includes lawyers, legal workers, jailhouse lawyers, and law students, was formed in 1937 as the United States' first racially-integrated bar association to advocate for the protection of constitutional, human and civil rights.
---
| | |
| --- | --- |
| | |