March 17th, 2020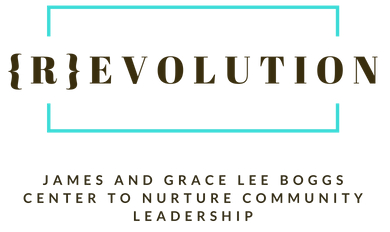 ---
<iframe title="vimeo-player" src="https://player.vimeo.com/video/52831422″ width="640″ height="360″ frameborder="0″ allowfullscreen></iframe>
________________________________________________________________________________________________________________
As the coronavirus/COVID-19 affects more and more people, you might be wondering what to do.
Join Healing by Choice! and PeoplesHub for an online webinar on:
Immune System Boosting Tools for Self and Community in the time of Coronavirus/COVID-19
Saturday, March 21, 2020,
2pm-4pm est
Join us for sharing from a diversity of health practices on ways to approach respiratory illness and immune boosting for individuals and community.
We will have people sharing from the lens of: Chinese medicine, allopathic (MD) medicine, naturopathic medicine, and Iyengar Yoga philosophy and practice.
We will also share ideas for how to continue to maintain community connection, even in the face of possible isolation, so that our communal immune system remains strong.
For now, please save the date. More information on the panelists and registration coming soon.
____________________________________________________________________
"The Only Way to Survive Is by Taking Care of One Another." – GLB
10 Years Later. Still So Relevent. 
____________________________________________________________________
Thinking for Ourselves
Reconnection and Care
Shea Howell


It has taken a global pandemic to stop water shut offs and restore it to homes in Detroit. Barely two weeks ago, the Governor and the Mayor denied the request of activist groups to stop water shut offs for public health concerns.  While we are all grateful that the city and state are acknowledging the danger, water shut offs create for everyone, state officials need to do some serious reflection about how they have been thinking about our connections to each other and their public responsibilities.
Robert Gordon, the Michigan Health Director said at the beginning of March, that "there are significant challenges faced by residents whose water has been shut off" but "those challenges do not rise to the level of an imminent danger" because data don't indicate a "causal association between water shutoffs and water-borne disease."  Seriously?
As Dr. Mona Hanna-Attisha of Flint said, It's a bit ridiculous to even have such a conversation," she told Bridge. "Water is a medical and public health necessity. The fact that we have to wait to see the deleterious outcomes is backwards and antiprevention and anti-common sense and anti-science." She concluded, "If Flint taught us anything, it's the need to focus on prevention and not wait until we can prove harm."
Now we are facing a crisis that denial cannot evade. And it is a crisis that is revealing the brutality embedded in the decisions made by our Mayor and his refusal to act to stop water shut offs for more than 5 years.
As many as 10,000 or more homes are now without running water. So far, the City has managed to turn the water on in 73 of them. This is unconscionable. When the city wanted to shut people off from water to do the bidding of wall street banks, trucks raced up streets, shutting off whole neighborhoods, without regard for the chaos and devastation left in their wake. The city shut off more than one in eight households in a matter of months. Now, with many homes facing problems caused by the water shut offs, we are being told the city needs to hire plumbers to be able to restore service.
Meanwhile the city has set up a system to reconnect people that simply doesn't work. Requiring cash in hand before scheduling reconnection for people, setting up a single phone number that was quickly overwhelmed, and providing no sense of urgency, the restoration plan is collapsing under its own callous incompetency.
Mayor Duggan prides himself in his ability to solve problems.  He is often considered obsessed with tearing down houses at a speed that he claims is the envy of other civic leaders around the country. He does not have that same obsession for the well-being of nearly 1/3 of Detroiters who have had their water shut off.
This crisis is defining who we are as people. It is showing us that unless we care for the well-being of everyone, no one is safe or secure. We are reaping the chaos of disconnection. We now need to reconnect the waters of everyone, as we restore our relationships with a sense of compassion and care.
Wash Your Hands
Dori Midnight
We are humans relearning to wash our hands.
Washing our hands is an act of love
Washing our hands is an act of care
Washing our hands is an act that puts the hypervigilant body at ease
Washing our hands helps us return to ourselves by washing away what does not serve.
Wash your hands
like you are washing the only teacup left that your great grandmother carried across the ocean, like you are washing the hair of a beloved who is dying, like you are washing the feet of Grace Lee Boggs, Beyonce, Jesus, your auntie, Audre Lorde, Mary Oliver- you get the picture.
Like this water is poured from a jug your best friend just carried for three miles from the spring they had to climb a mountain to reach.
Like water is a precious resource
made from time and miracle
Wash your hands and cough into your elbow, they say.
Rest more, stay home, drink water, have some soup, they say.
To which I would add: burn some plants your ancestors burned when there was fear in the air,
Boil some aromatic leaves in a pot on your stove until your windows steam up.
Open your windows
Eat a piece of garlic every day. Tie a clove around your neck.
Breathe.
My friends, it is always true, these things.
It has already been time.
It is always true that we should move with care and intention, asking
Do you want to bump elbows instead? with everyone we meet.
It is always true that people are living with one lung, with immune systems that don't work so well, or perhaps work too hard, fighting against themselves. It is already true that people are hoarding the things that the most vulnerable need.
It is already time that we might want to fly on airplanes less and not go to work when we are sick.
It is already time that we might want to know who in our neighborhood has cancer, who has a new baby, who is old, with children in another state, who has extra water, who has a root cellar, who is a nurse, who has a garden full of elecampane and nettles.
It is already time that temporarily non-disabled people think about people living with chronic illness and disabled folks, that young people think about old people.
It is already time to stop using synthetic fragrances to not smell like bodies, to pretend like we're all not dying. It is already time to remember that those scents make so many of us sick.
It is already time to not take it personally when someone doesn't want to hug you.
It is already time to slow down and feel how scared we are.
We are already afraid, we are already living in the time of fires.
When fear arises,
and it will,
let it wash over your whole body instead of staying curled up tight in your shoulders.
If your heart tightens,
contract
and expand.
science says: compassion strengthens the immune system
We already know that, but capitalism gives us amnesia
and tricks us into thinking it's the thing that protect us
but it's the way we hold the thing.
The way we do the thing.
Those of us who have forgotten amuletic traditions,
we turn to hoarding hand sanitizer and masks.
we find someone to blame.
we think that will help.
want to blame something?
Blame capitalism. Blame patriarchy. Blame white supremacy.
It is already time to remember to hang garlic on our doors
to dip our handkerchiefs in thyme tea
to rub salt on our feet
to pray the rosary, kiss the mezuzah, cleanse with an egg.
In the middle of the night,
when you wake up with terror in your belly,
it is time to think about stardust and geological time
redwoods and dance parties and mushrooms remediating toxic soil.
it is time
to care for one another
to pray over water
to wash away fear
every time we wash our hands
Today in the U.S., a number of contemporary poets carry the torch of their work pushing for social change in their communities.
KEEP READING