March 7th, 2022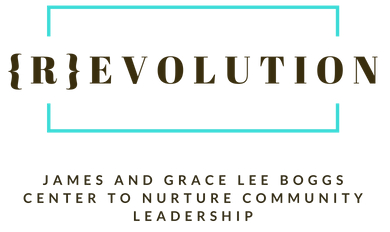 ---
Thinking for Ourselves
Cultures of peace
Shea Howell
The images of war coming from Ukraine are all too familiar. People, mostly women and children, fleeing their homes in search of safety. Young people holding guns, in the hope of defending against fire power deadlier than they could have imagined just a few weeks ago. Bodies left in streets filled with the rubble of bombed out buildings. The reality of war has been with us somewhere in the world my entire life of more than 75 years.
Often this brutality has been at the hands of my own government, surrounded by a hypocrisy that was impossible to ignore. As a young person opposing the war in Viet Nam, I was moved to act in response to the fire-bombing of villages and towns, knowing people were burned alive by a government claiming it was creating peace.
Over and over again, the US have reached for bombs to advance our interests in lands far away. Over and over again, we have killed people who wanted only to live their lives. In most recent memory the US  brought "Shock and Awe" to the world. This is a military doctrine justifying the use of overwhelming power to destroy the "enemy's will" to defend themselves by inflicting massive, destructive power.  This doctrine  justifies civilian casualties and  the bombing of infrastructure. Articulated as an official tactic at the US National Defense University, it was the centerpiece of US military strategy in the Iraq war in 2003.  Of course, its historic legacy goes back to the settler colonial assaults on indigenous people, including the wanton killing of women and children and the destruction of food supplies and the essentials of life to force people into submission. It was the essence of the Russian attacks against the Chechen Republic from 1994 to 1996. It is the guiding principle of the assault on Ukraine.
Recognizing hypocrisy does little to help us sort out how to respond to the pain of this moment. Most of us realize that the Russian invasion into Ukraine is a war crime,  as Noam Chomsky recently observed, "ranking alongside the U.S. invasion of Iraq and the Hitler-Stalin invasion of Poland in September 1939, to take only two salient examples."
Naming it as such is important, but it does little to alter the realities facing people in Ukraine. We who believe in freedom and peace have an obligation to try and understand how the world got to this place, in the belief there will be a time after war, a time to rebuild, when we can find the wisdom to make choices that move us forward with a sense of our common humanity.
Among the many articles I have read this week, one that stays with me is a short article in Truthout about the choices Ukrainian Leftists are making. Some are taking up arms, some arguing for non-violent resistance, some are creating aid and support while resisting the military. Such choices forced on people are as ever present as war.  Across Ukraine people are organizing spontaneously to help each other and provide resistance to Russian aggression. On activists explained, "The more important thing is that a lot of people organized spontaneously to help each other, to guard their neighborhoods and towns and villages and to confront the occupiers with Molotov [cocktails],"
Pacifists, opposing conscription, are also providing direct aid, helping people evacuate, providing food and assisting in medical help. At the moment, choices are seen as complementing each other, not in contradiction.
One peace activist concluded, "Underdeveloped peace culture, militarized education training rather obedient conscripts than creative citizens and responsible voters is a common problem in Ukraine, Russia and all post-Soviet countries. Without investments in development of peace culture and peace education for citizenship, we will not achieve genuine peace." Cultures of peace are underdeveloped everywhere. This is perhaps one of the most important lessons for all of us.
___________________________________________________________________________________________________________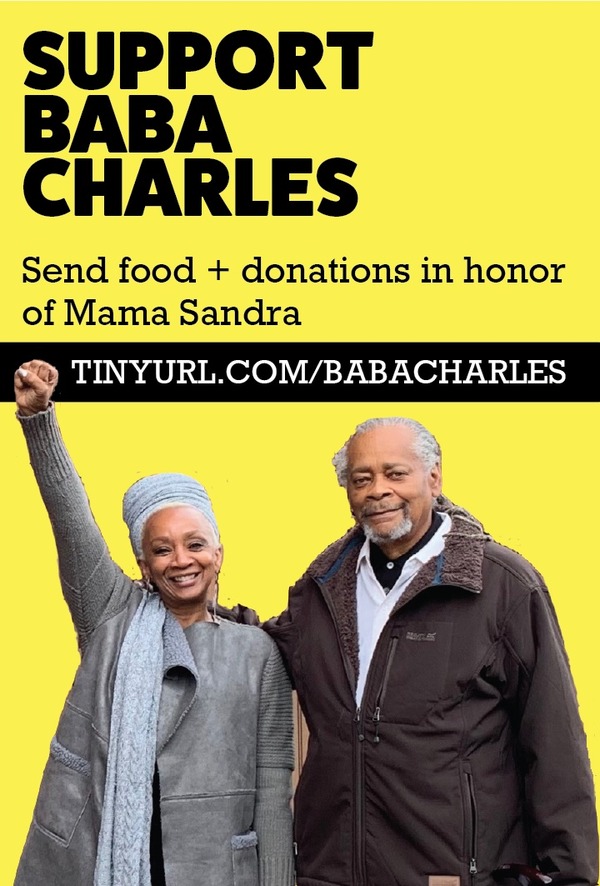 Rest in Power Mama Sandra
The Detroit community has gained an ancestor as the spirit of Mama Sandra is mourned and celebrated. She co-founded the Hush House, alongside her husband Baba Charles where the house serves as a museum curating the untold histories of Black Americans. As her words and presence held power and inspiration for many, her speech about Detroit as a city of hope from 2009 is a testimony to her known presence.
The community has called upon others for love and support at this time with a meal train, as they ask for food and monetary donations to support Baba Charles during his loss at this time.
More information can be found here.
_________________________________________________________________________________________________________________
Uplifting & Supporting our Community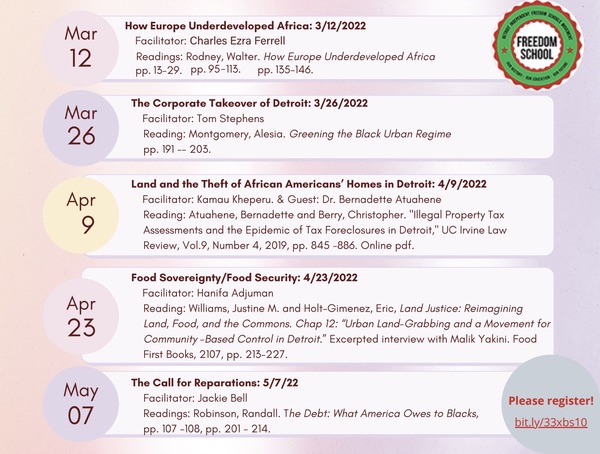 Detroit Independent Freedom School Movement Presents:
Deciphering Detroit Post 2021 Local Elections – Reading/Discussion Series
Don't forget to register for DIFSM's upcoming series which will encourage conversation emerging from the recent re-election of Detroit's mayor who has been committed to facilitating corporate ownership rather than providing public services and safety.
The 5-week course starts March 12 at 2-3:30 pm where sessions will explore readings within the context of:
1. The slave trade, capitalism, and imperialism — taking us back to where economic/political problems began
2. The call for reparations to the African American community
3. The role of corporations in the governance of our city
4. The importance of food production and food sovereignty in our wellbeing now and in the future
Be sure to register in order to attend! 
The Boggs Center is Hiring!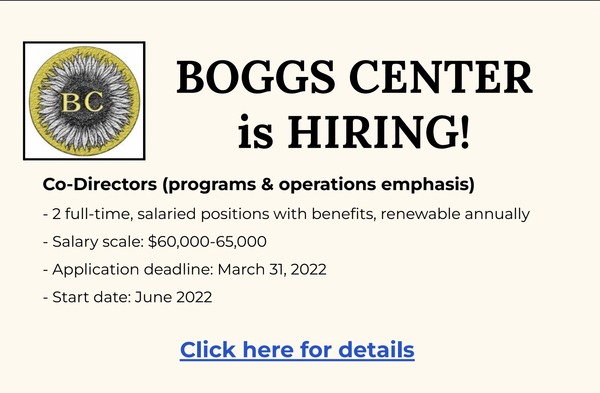 The Boggs Center is seeking 2 candidates to work as co-directors in the space of programming and operations. If you're intersted in applying, the deadline has been extended until March 31 with a start date in June 2022.
Find out more information and next steps to apply here!
_______________________________________________________________________________________________________ 
Healing the waters & Feedom Freedom Growers presents:
Reiki and Wellness Initiative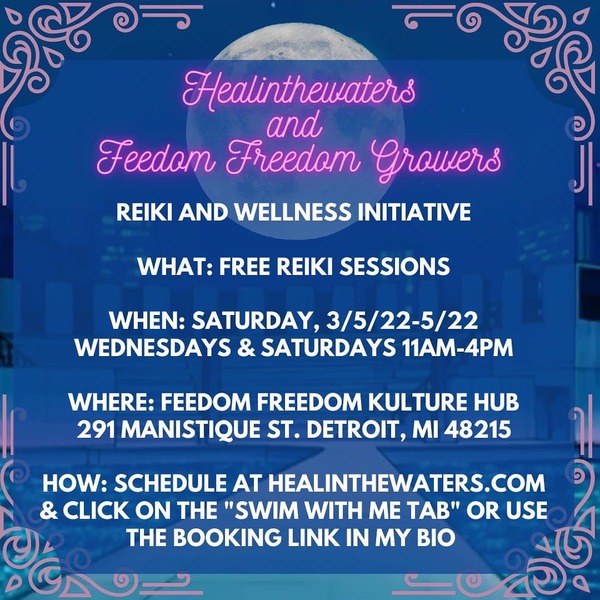 For the next 3 months, Healinthewaters will provide free reiki sessions as an effort for accessible healing opportunities for Detroiters. Sessions are offered every Wednesday and Saturday from 11am – 4pm.
Booking information and instructions can be found here.  
Mutual Aid Call to Action
Solidarity Fund for a Black, gay man in danger within his apartment complex
Damon lives in Walled Lake with his partner and has been the victim of racial & queer motivated harrassment by white tenants in his apartment complex.
Racial slurs have been yelled at him through the walls of his home on multiple occassions with the possibility of his crawl space bein intruded and placed with surveillance devices.
This ongoing effort has lasted for months by several tenants, forcing him out of his home which didn't start until a new landlord gained ownership of the property. Damon and his partner hopes to move soon for their safety and funds will go towards that!
Funds can be sent via CashApp ($HealinTheWaters) or Venmo (@AdrienneAyers) with "donation" in the for/about line — more information regarding additional needs for Damon can be found here
Help an elderly, autistic man escape predatory slumlords & reunite with his sister
Eastside Mutual Aid is calling upon help from community to raise funds for an elderly, autistic man currently facing dangerous housing conditions
He's currently left in isolation after losing his last family member in Michigan and hopes to reunite with his sister soon for assisted care and better living conditions.
Funds are needed to help get him to his sister as she lives in Germany — they can be sent via CashApp ($ESMutualAid) or Venmo (@ESMutualAid) or find more information here
_____________________________________________________________________________________________________________
What We're Watching/Listening To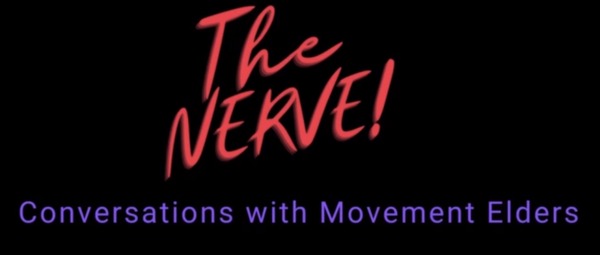 The National Council of Elders is happy to announce that their first episode is available after raising funds to launch their podcast. Their first episode features Joyce & Nelson Johnson of the Beloved Community Center in Greensboro, NC where they discuss radical love.
The episode is available on their website, iTunes, or on Spotify!
___________________________________________________________________________________________________________________
Detroit People's Platform
Annual State of the City Watch Party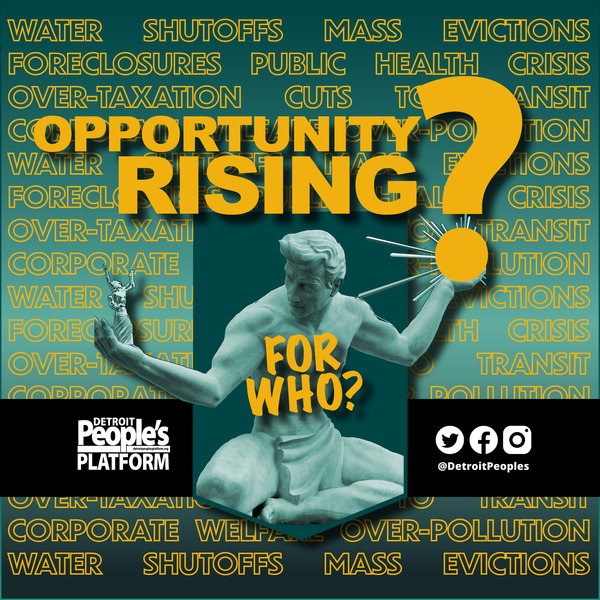 Join Detroit People's Platform as they gather for their annual watch party for Detroit's State of the City address happening Wednesday, March 9 — 6:30 pm EST and broadcasted on their Facebook or Youtube page. The watch party will feature a panel discussion of community experts who will share People's response to the address immediately after.
______________________________________________________________________________________________________________
What We're Reading
DEMOS Institute of Critical Thought and the Left Alliance of Lithuania
Open letter from Lithuanian Left to Western European comrades
Dear Comrades,
We have read your call for peace in Europe while the autocratic regime of Putin is firing hypersonic weapons upon civil infrastructure in Ukraine and threatening to destroy our societies. We have firmly stood behind pacifist positions and made all efforts to deconstruct institutionalised warmongering. We, the Lithuanian Left, are wholeheartedly in favour of diplomatic solutions and other non-violent attempts to restore peace in Europe.
However, the position declared in the "Europe Peace Manifesto" is plausible in peacetime only and it is no longer valid when Russian tanks and missiles are crushing civilians in their residential areas in Ukraine's cities, towns and villages. Moreover, the call to neutrality is based on the wrong assumption that there are two morally equal sides to the story and that the war in Ukraine must be resolved between two "comparably guilty" parties.
We, the undersigned, are one of the very few organisations within the comradeship of Transform who experienced full Soviet occupation and were part of the Soviet Union. Therefore, we feel that our perspectives should be valued in these circumstances and consulted before declaring positions. And from our experience, we say that such a position will be taken as an insult to Ukrainians, foremost by the brave Ukrainian Left, which fights now directly with tyrannical military invasion. Formulating statements about peace without consulting with the progressives in our part of Europe is an exclusionary and Western-centric practice. Even NATO does not discuss Ukraine's matters behind its back.
Putin is a reckless tyrant. He is the aggressor while Ukrainian society is the victim. Saying that negotiations will help resolve current situation is like calling to negotiate with Hitler or Franco while they invade Poland or encircle Madrid – and accusing those who are repressed and being killed by an unjust aggressor for taking up arms! Neutrality in this conflict implies that part of the blame falls under the victims and their refusal to be victims by fighting back for their and their children's future. Putin's speech on the 21 of February – we watched it in disgust and terror – when he accused Lenin and the Soviet Union of giving autonomy to its republics and claimed that it was the Soviet Union that created Ukraine and therefore paved the way for its independence later, together with his earlier claims, demonstrate his perverted belief in a new imperial autocratic Russia within the boundaries of the former USSR. Thus, if the tyrant is not stopped, other countries, including Lithuania, may also be under attack sooner or later.
We all know Putin's ultimatum to reduce NATO to the state of 1997 so that he can freely occupy, if he decides so without any regard for the will of his own people, the previously occupied territories. In this sense, and only in this sense, NATO and the EU now are the only hope for a country like Lithuania. We also want to remind you that it was the absolute majority of Lithuanian people, including the people on the Left and ethnic minorities, who democratically decided to join the EU and did not oppose the membership in NATO in 2004. Nobody forced Lithuania (or any other Baltic state) to join NATO, it was our democratic decision.
Even though we fully stand behind the claim that "Weapons and wars should belong to the past, the future of Europe and humanity must be peace!", we say that the beginning of peacebuilding is only possible when the autocratic aggressor who invades the sovereign country is fully stopped and punished. Otherwise, negotiating for a peace settlement with him is like following the fool's gold. We ask you to imagine the hypothetical situation of a foreign aggressor rolling its tanks into beautiful Vienna or if Turkey launched its military might against Athens. What would the Austrian Left and the Greek Left do?
After the aggressor is stopped, our solidarity with Ukraine and the return to peace are inseparable from social reforms within the country. Hours before the bloody attacks started, Ukraine's left-wing "Social Movement" has called on the government to nationalise strategic businesses and the property of billionaires to guarantee public access to medicine, transport, housing and food. Members of the movement argue that state policy during the war must be geared to the interests of workers. Residents of the country are invited to join volunteer circles, organise support networks in their communities and trade unions. But they are in dire need of a cogent and uncompromising response from the International Left. It must demand the immediate withdrawal of Russian forces from the territory of Ukraine, for an end to military action and for peace, which will not be possible without social reforms in Ukraine. Solidarity with the Ukrainian Left, as well as with the country's civil society, includes the demand that Western states write off Ukraine's external debt immediately. Sanctions are needed against Putin's regime and its oligarchic base. The cosmetic sanctions that our government and the West are pondering now are insufficient. We must call for significant taxation of the assets of the Russian oligarchs acquired with dirty funds, or the confiscation of the latter's assets, both in the United Kingdom and in the countries of the European Union.
Contrary to the practices of some sections of the Lithuanian ruling class and the media, it is essential to express solidarity with the Russian people, who well understand that this war will only bring suffering and pain in the long run. For many years, their efforts to resist aggressive foreign policy have been repressed. Following Putin's invasion of Ukraine, one member of Russia's "Social Movement" wished her country's army a "revolutionary defeat" out of love. According to her, Putin's regime is trying to bring the country's economy, culture, and society back into the dark past. Thus, as of now, only the defeat in the war will guarantee a future for Russian citizens, open their eyes to what Putin's clique is disguising (the far-right – openly chauvinist – politics and social degeneration), and give them the courage to fight for economic democracy and social justice.
Demos and The Left Alliance express solidarity with Ukraine's trade unions, civil society, national minorities, the LGBTQ + community and all exploited and oppressed groups. We fully support the anti-war movement in Russia and condemn the aggression of the Putin regime in Ukraine.
Signed by:
DEMOS institute of Critical Thought
Left Alliance of Lithuania
___________________________________________________________________________________________________________________
I am just one of the people who is sick of the social order, sick of the establishment, sick to my soul of it all. To me, America's society is nothing but a cancer, and it must be exposed before it can be cured. I am not the doctor to cure it. All I can do is expose the sickness."
 – Nina Simone