May 17th, 2021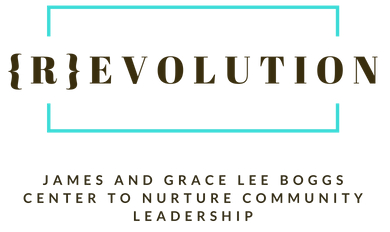 ---
"Indeed, I tremble for my country
when I reflect that God is just:
that his justice cannot sleep forever."
— Thomas Jefferson,
unrepentant slaveowner, in 1781,
80 years later came the Civil War.
May 2021:
In Sheikh Jarrah, East Jerusalem,
Israeli mobs shielded by Israeli soldiers
expropriate Palestinian homes:
more living room for Greater Israel.
Israeli airplanes, unopposed,
bomb Gaza
84 years after Guernica,
retaliating for Palestine's right to exist:
infants, children, women, men die,
civilians all:
blown up,
buried in the rubble of their homes,
bleeding away in hospitals
denied pandemic vaccines:
all eyed hungrily by bulldozer blades
eager to raze
more living room for Greater Israel.
Triumphally
does America's largess to Zionism
clear out another Western Expansion
to echoes of Crazy Horse:
"My lands are where my people lie buried";
raining hellfire on infidels to White Supremacy.
USS Liberty continues to sink:
the Associated Press Building is bombed;
Americans, too, like Abraham of yore,
must be willing to offer blood sacrifices
on the altar of Biblical Glory:
more living room for Greater Israel.
The Conquest continues
because empty souls with blank hearts
cling to tribal hate with loaded guns.
When will "God's justice" rain down on us
in retribution for our lush sponsorship
of Zionist war crimes?
We have forgotten Nuremberg,
and "never again,"
only 76 years ago:
so I tremble for my country.
May 2021:
These are our crimes: tremble.
Manuel Garcia Jr, once a physicist, is now a lazy househusband who writes out his analyses of physical or societal problems or interactions. He can be reached at mangogarcia@att.net
Stand with Palestine
Shea Howell


We oppose the brutality of the Israeli government against the Palestinian people. We stand in solidarity with those who fight for freedom against apartheid, genocide, and the settler colonialism essential to the expansion of empire. In this issue we are emphasizing the speech by Rashida Tlaib of Detroit. Long before she became the only US Congress member of Palestinian descent, she has been in the forefront of struggles for justice for all, understanding that our struggles for a better world are entwined.
Last week she addressed Congress:
This is so personal for me. I am a reminder to colleagues that Palestinians do indeed exist; that we are human; that we are allowed to dream. We are mothers, daughters, granddaughters. We are justice-seekers, and are unapologetically about our fight against oppressions of all forms.
Colleagues: Palestinians aren't going anywhere, no matter how much money you send to Israel's apartheid government.
If we are to make good on our promises to support equal human rights for all, it is our duty to end the apartheid system that for decades has subjected Palestinians to inhumane treatment and racism. Reducing Palestinians to live in utter fear and terror of losing a child, being indefinitely detained or killed because of who they are, and the unequal rights and protections they have under Israeli law: it must end.
One of Israel's most prominent human rights organizations, B'Tselem, has declared Israel an apartheid state. Human Rights Watch recently recognized it, too. This is what Palestinians living under Israel's oppression have been telling us for decades.
I have been told by some of my colleagues who dispute the truth about segregation, racism, and violence in Israel towards Palestinians that I need to know the history. What they mean, unintentionally or not, is that Palestinians do not have the right to tell the truth about what happened to them during the founding of Israel. They, in effect, erase the truth about the ethnic cleansing of Palestinians in Israel that some refer to as the nakba, or "catastrophe."
As Palestinians talk about our history, know that many of my black neighbors and indigenous communities may not know what we mean by nakba. But they do understand what it means to be killed, expelled from your home and land, made homeless, and stripped of your human rights.
My ancestors and current family in Palestine deserve the world to hear their history without obstruction. They have a right to be able to explain to the world that they are still suffering, still being dispossessed, still being killed as the world watches and does nothing. As Peter Beinart, an American of Jewish faith, writes, "When you tell a people to forget its past, you are not proposing peace. You're proposing extinction."
The Palestinian story is that of being made a refugee on the lands you called home. We cannot have an honest conversation about US military support for the Israeli government today without acknowledging that for Palestinians, the catastrophe of displacement and dehumanization in their homeland has been ongoing since 1948.
Above all, there has been absolutely no recognition of Palestinian humanity. If our own State Department can't even bring itself to acknowledge that the killing of Palestinian children is wrong, I will say it for the millions of Americans who stand with me against the killing of innocent children, no matter their ethnicity or faith. I weep for all the lives lost under the unbearable status quo, every single one, no matter their faith, their background.
We all deserve freedom, liberty, peace, and justice, and it should never be denied because of our faith or ethnic background. No child, Palestinian or Israeli, whoever they are, should ever have to worry that death will rain from the sky. How many of my colleagues are willing to say the same, to stand for Palestinian rights as they do for Israelis'?
There is a crushing dehumanization to how we talk about this terrible violence. The New York Post reported the Palestinian death toll as Israeli casualties. ABC says that Israelis are "killed" while Palestinians simply "die," as if by magic, as if they were never human to begin with.
To learn more about the history of the Palestinian struggle, read the Boycott Divestment Sanctions movement's detailed overview of the issue. Haymarket Books is also currently offering a free download of the e-book "Palestine: A Socialist Introduction" to share more about the history and politics of the occupation and oppression of Palestinians.
All of us must urgently, forcefully. and clearly raise our voices against this US supported state violence against the Palestinian people.
__________________________________________________________________________________________________________
Opinion: What we're seeing now is just the latest chapter in Israel's dispossession of the Palestinians. 
Keep Reading in the Washington Post
__________________________________________________________________________________________________________
---