November 7, 2022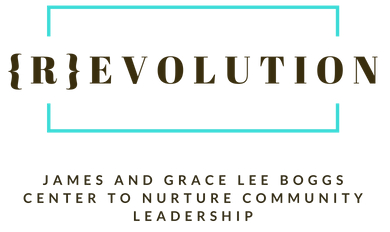 Thinking for Ourselves
Protecting our children
Shea Howell
We are just beginning to understand the emotional and social costs of the pandemic. Isolation, fear, and uncertainty have increased violence among us. Anger and rage seem to have displaced compassion and care in much of our lives.
This dynamic is most clearly seen in the increase in deaths among young people. Recently, thanks to careful Free Press reporting, we learned that "the number of juveniles shot and killed in Detroit this year already has tripled the number slain in 2019, as a pandemic youth violence surge worsens." Statewide, "nearly twice as many have been killed by gunfire since 2020 compared with the three years before the pandemic, while adult gun fatalities rose 28%."
Nationally, homicide is the third leading cause of death for all young people ages 10 to 24 and the leading reason among African American youth. Emergency departments treat more than 1,000 children a day for physical assaults. Sexual minority teens are more likely to experience violence than their heterosexual counterparts.
From 2020 through the middle of September 43 children died in Detroit accidentally or intentionally. The deaths include children killing others because they find guns, loaded and unsecured. But the majority of shootings of young people are intentional, police data shows. Thirteen of the 18 deadly cases this year were deliberate.
The Detroit Police Department responded to the compiled report as "concerning." Chief James White had little to offer in a recent Town Meeting to discuss ways to reduce violence. Rather, the police depend on this violence to bully city council members into spending more money on technologies of control and larger police budgets. White and the Mayor continue to push the idea that the only way to stop violence is more money for police. This use of the death of children to intensify fear and increase feelings of powerlessness in the community is a cynical abuse of authority.
Accepting these killings as normal fosters an atmosphere that makes people think nothing can be done. But this is simply not true. Communities are constantly evolving new ways to create safety. In the process they are developing languages, concepts, and skills to help us better understand the ways violence grips our culture.
Much of this work is being done by those who have taken responsibility to advocate to defund the police. For example, the Building Accountable Communities video series on transformative justice moves beyond earlier models of restorative practices, explaining that that "restorative practices address a specific instance of harm between two people and how to resolve it, whereas transformative justice looks further at the conditions that allowed that harm to become normalized."
According to Generation FIVE, the goals of Transformative Justice are:
Safety, healing, and agency for survivors
Accountability and transformation for people who harm
Community action, healing, and accountability
Transformation of the social conditions that perpetuate violence – systems of oppression and exploitation, domination, and state violence
These ideas echo the findings of the much less radical or visionary Center for Disease Control (CDC) which developed A Comprehensive Technical Package for the Prevention of Youth Violence and Associated Risk Behaviors pdf icon[4.09 MB, 64 Pages] to help communities use the best available evidence to prevent youth violence. The CDC advocates healthy families, quality education, skill building, intergenerational connections, community activities and guided interventions.
These are all in our power to create. Building these new ways of being are critical for protecting our children and creating communities of care.
Weekly highlights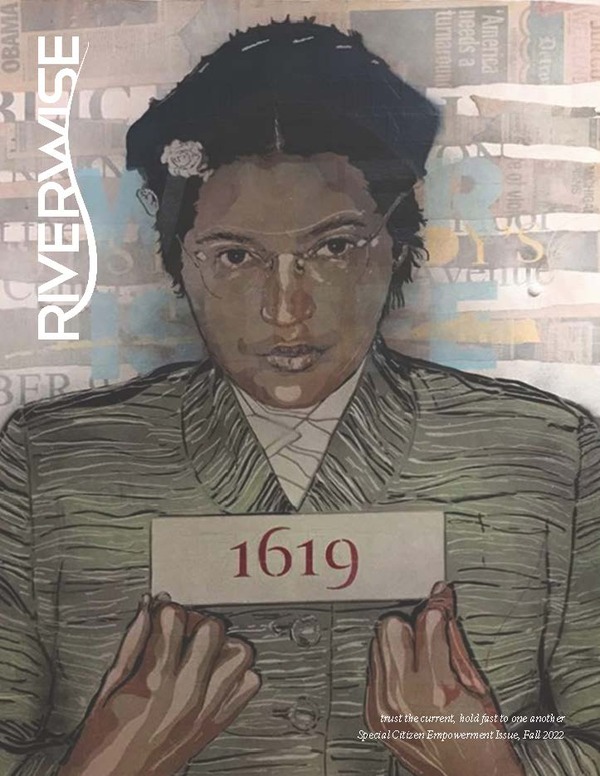 Be sure to read the special edition of Riverwise which focuses on citizen empowerment through civic engagement — just in time for tomorrow's election. The issue also serves as a supplement to the workshop created by #DetroitOversight which works to educate and mobilize community through a facilitator-led curriculum. You can also find a detailed breakdown of the branches of Detroit city government, ways to navigate city government websites, and poems and excerpts from The Rebellious Life of Mrs. Rosa Parks.
Cover art featured was created by Eno Laget, titled "The Ancestors Are Watching"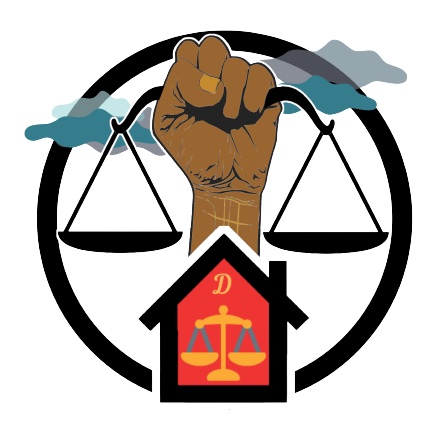 The Detroit Right to Counsel Coalition made a presentation at the November 1 City Council meeting urging the Duggan Administration to fully fund and fully implement the Right to Counsel Ordinance. Their presentation included calling for accountability from city officials as the deadline was missed to fund the recently approved Right to Counsel Ordinance.
The law requires the City to provide full legal representation and other services to eligible Detroiters facing eviction. City Council passed the RTC Ordinance in May and unanimously passed three resolutions to fund RTC using American Rescue Plan Act (ARPA) funds.
The Law Department responded to Council's inquiry regarding the status of RTC implementation and funding. The Law Dept. acknowledged missing the October 1 deadline for implementing RTC and explained a "delay" in retaining lawyers to provide legal services. The Coalition and other community members had been urging the Administration to take action over the summer.
You can watch the City Council meeting recording here or learn more about Detroit Right to Counsel and their work to protect vulnerable and low-income tenants in Detroit.
What we're listening to
Detroit is Different
Science, Arts, and Family are all explored by Raenita Glover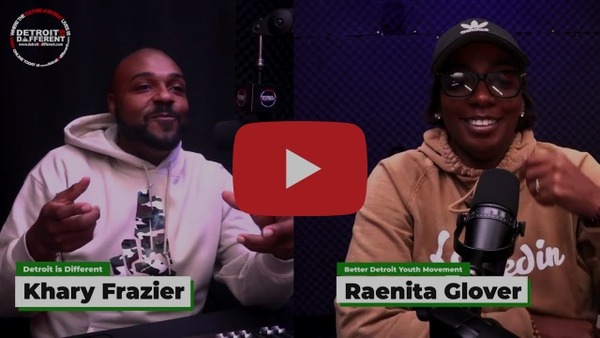 On this episode of Detroit is Different, host Khary Frazier talks with Raenita Glover who's an artist and a mentor at Better Detroit Youth Movement. She speaks about why it was important for her to mentor while learning from and engaging with young people. For over a decade now Better Detroit Youth Movement has provided outlets for art and access to opportunity for young people.
Under the Tree Podcast
Peace Now! with Medea Benjamin and Code Pink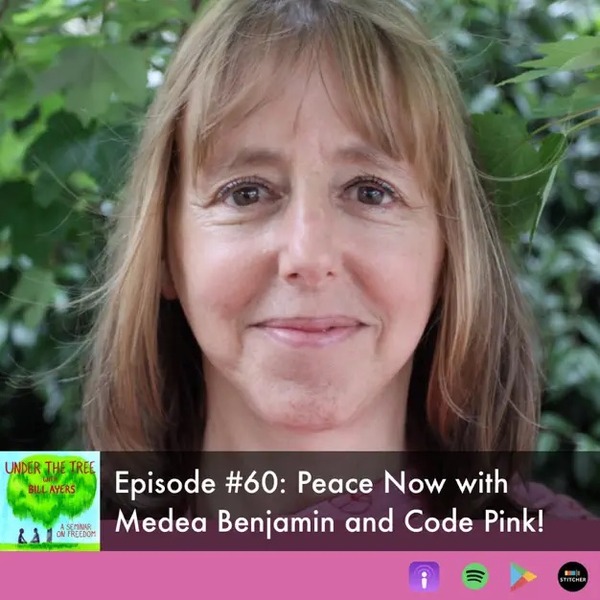 Podcast host Bill Ayers is joined in conversation with Medea Benjamin, a leading antiwar activist, and author of War in Ukraine: Making Sense of a Senseless Conflict as they discuss the need for peace at a time when war continues to prevail.
Ayers points out the fact that war could be avoided while listing the facts that perpetuate it:
"US military bases stretch around the globe; nuclear weapons poised to strike from flying fortresses circle the earth; the US is the top global arms dealer as well as Number One in the world in terms of military spending; and we live in a permanent war economy with the largest corporate welfare program in world history—hundreds of billions of taxpayer dollars flowing into private companies, almost half going to no-bid contracts with Halliburton, Lockheed Martin, and Northrup Grumman."
What we're reading
Learn more about City of Detroit Financial Reports
presented by Community Development Advocates of Detroit (CDAD)
CDAD's Public Policy Director posed some questions to the Office of Chief Financial Officer (OCFO) in order to learn more about a City of Detroit financial report. The Financial Report for the Two Months ending August 31, 2022 can be found on the OCFO's website at the bottom of the page under the section labeled "Documents".
What does "Other Revenues" refer to? "Other Revenues" on slide 5 includes various fees, fines, and other departmental revenues collected by the City. The largest categories are the following: Casino Municipal Service fees, parking fees and fines, court fees and fines, license, permit, and inspection fees, and emergency medical services fees.
ARPA funding is referenced in Cash Position. Where are ARPA expenditures referenced? The Budget slides 4 and 5 only cover the General Fund budget for fiscal year 2022-2023, which does not include ARPA funds. Slides 9 and 10 reflect the City's total cash position and forecast, which does include ARPA funds.
What is the amount of the Prior Year Surplus? An unaudited projection of the FY 2021-2022 ending surplus was included in the June 2022 monthly financial report, which was the last report for FY 2021-2022. The final amount will be determined following completion of the FY 2021-2022 audit and included in the FY 2021-2022 Annual Comprehensive Financial Report, expected in mid to late December 2022.
What are "Enterprise Funds?" The two enterprise funds that are included on page 9 are Department of Transportation and Airport. "Enterprise Funds" is accounting terminology to distinguish them from "governmental funds" like the General Fund.
What are "Undistributed Property Taxes?" The City collects all property taxes on behalf of other taxing jurisdictions in Detroit (Wayne County, Detroit Public Schools, State Education Tax, etc.), which are then distributed to the proper entities. The amount on this report is collections that have been received but not yet distributed to those jurisdictions (they were distributed soon after in accordance with established distribution schedules). These are not City of Detroit revenues, and we are collecting them in a fiduciary capacity. August 15th and 31st are the due dates for summer taxes, which is why the balance is so large in this monthly report.
Learn More About Another Important Financial Report – Proposal N Bond Funds Report
City Council Legislative Division prepared the Neighborhood Improvement Plan Bonds (Proposal N) Funds Status report as of June 30, 2022. In November 2020, Detroit voters approved the issuance of up to $250 million in unlimited tax obligation bonds. The City's Demolition Department is responsible for using the Proposal N Neighborhood Improvement Plan bond funds to demolish an additional 8,000 blighted residential houses and stabilize 6,000 houses for future renovation and sale. As of June 30, the City spent approximately $58.1 million for Fiscal Years 2021 and 2022: $52.8 million on demolition contracts and $5.3 million on payroll costs for City employees that are performing demolition related work. The remaining $147.6 million is available to be spent in Fiscal Year 2023 and beyond. These expenditures represent 28.3% of the total bond proceeds while 71.7% is available. Read the LPD Report here.
Learn more about CDAD and their work here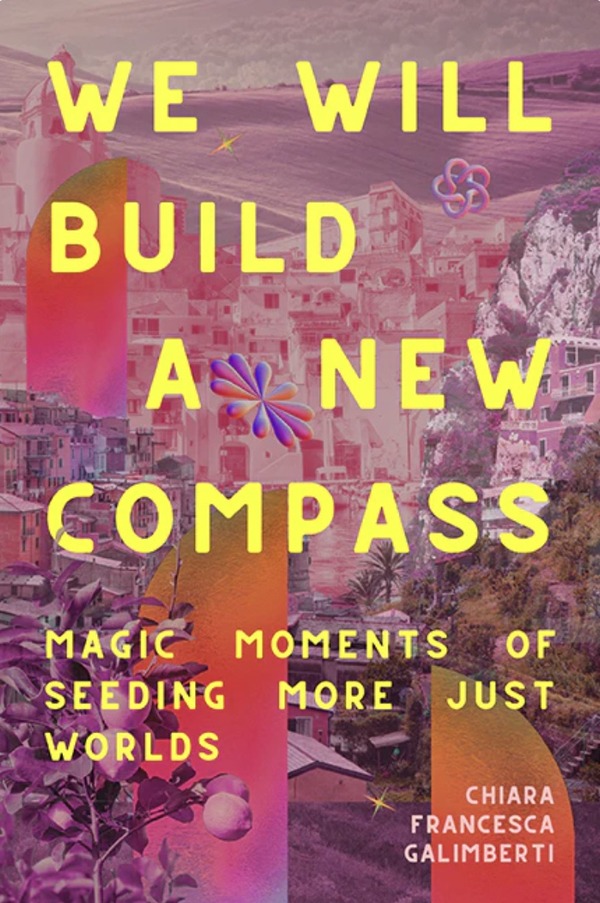 We Will Build a New Compass: Magic Moments of Seeding More Just Worlds is a story of breaking intergenerational cycles of violence and imagining more liberated futures.
It connects the experiences of teen parenthood, disability, queerness, and immigration to larger patterns of oppression and resistance. It also looks for possibilities beyond trauma and explores ways of developing tools for healing and creating collective strategies for structural change.
Other Readings
Check out newsletters from the Detroit People's Food Co-op where they give updates on the progress of their upcoming co-op grocery store. Allied Media Projects calls for us to be autonomous in our bodies while listing ways you can take action to support reproductive justice. Be sure to also check out this sermon, Big Change, which urges us to think of the significance of change in our lives today.
Uplifting & Supporting our Community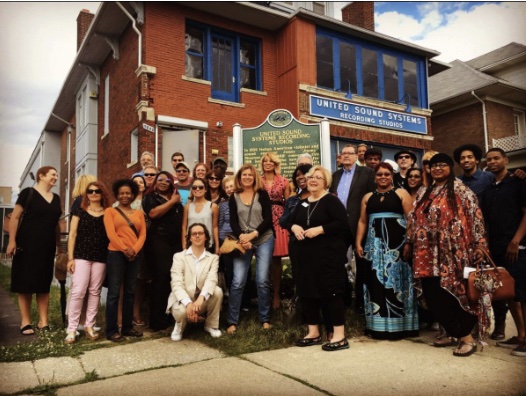 Protecting the Mothership
Dr. Carleton Gholz, Founder & Executive Director Emeritus of the Detroit Sound Conservancy (DSC) will discuss United Sound Systems' nine-decade history, narrate DSC's decade-long journey protecting and celebrating the site, and then offer lessons learned that may be helpful to those interested in historic preservation as well as public policy and advocacy in urban planning, architecture, and cultural resources. The event is free and all are encouraged to attend.
Tuesday, November 8, 2022
6pm – 7:30pm
Detroit Main Library
5201 Woodward Ave. Detroit, MI 48202
Reserve your spot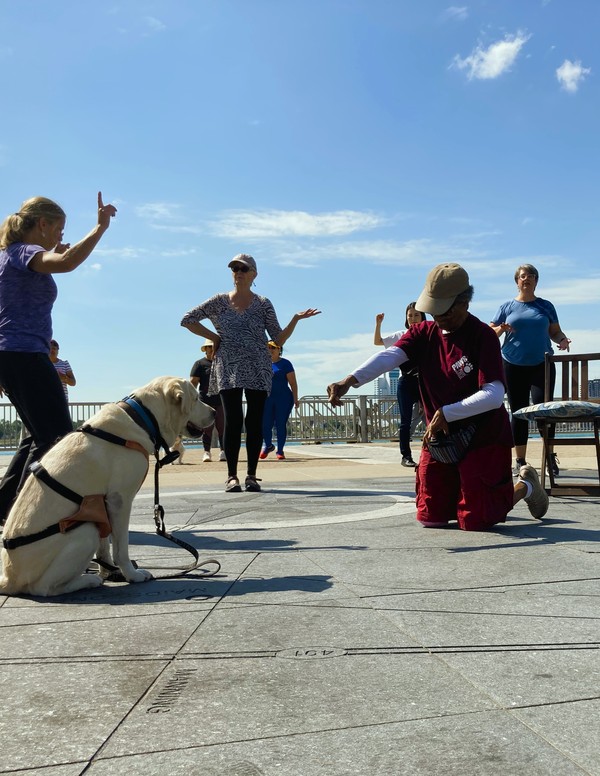 Explore movement w/ DanceAbility Workshops
Image Description
A photo of five movers and one service dog striking poses on pavement under a blue sky at the Detroit Riverwalk. Each mover is gesturing with their hands and arms in a unique way, in communication with one another.
DanceAbility movement improvisation can be high-energy or slow and gentle – everyone is encouraged to come as they are! This class is for people with and without disabilities, with and without formal dance training to co-create dance in a diverse community. Together attendees will practice sensing themselves and each other to create dynamic dance/soundscapes together. Discover new possibilities to move through the world!
Cost is $0-$15 per class, using Economic Justice pricing which means you decide what you pay and let them know your pay schedule.
Workshops are held on Fridays from 12:30 to 2:00pm on Zoom
Disco Tech & Skate
A discovering technology fair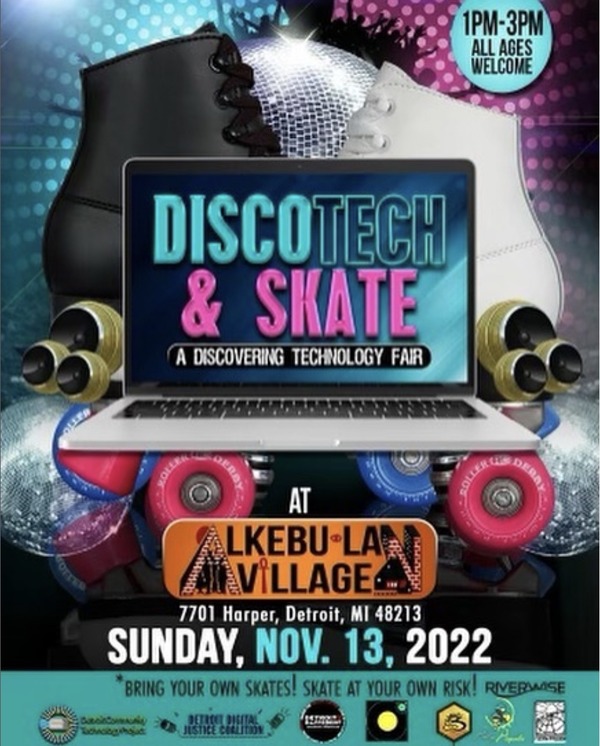 Food, skating, fun, learning together about data, community safety, tech basics, wellness and more. All ages welcome! (Bring your own skates & skate at your own risk.)
Community Partners: Detroit Community Technology Project, Petty Propolis, Riverwise Magazine, Detroit is Different, M!ndful B, Feedom Freedom Growers and Family 1st Solar!
Sunday, November 13, 2022
1pm – 3pm
Alkebu-Lan Village
7701 Harper Detroit, MI 48213
MI Coalition for Human Rights:
Founders Day Virtual Event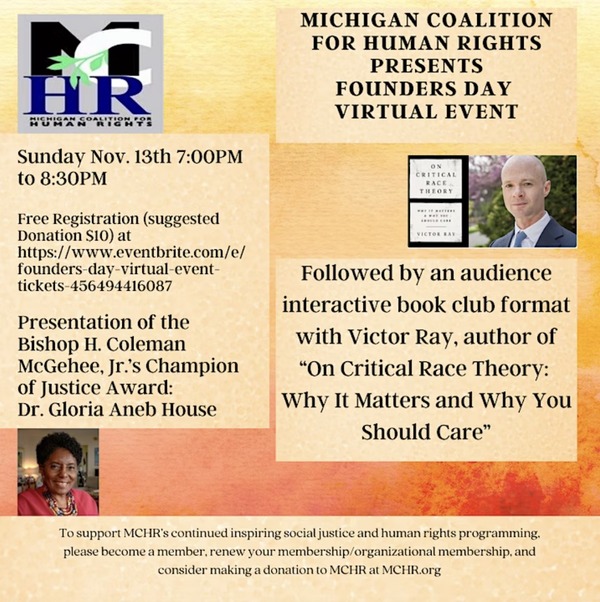 Join the Coalition for a presentation of Bishop H. Coleman McGehee, Jr.'s Champion of Justice Award for Dr. Gloria Aneb House followed by an audience interactive book club format with Victor Ray, author of "On Critical Race Theory – Why it Matters and Why You Should Care."
Books can be purchased online. They encourage you to attend even if you have not read the book yet.
Registration is free, with a suggested donation of $10 through their website.
Sunday, November 13, 2022
7pm – 8:30pm
Register here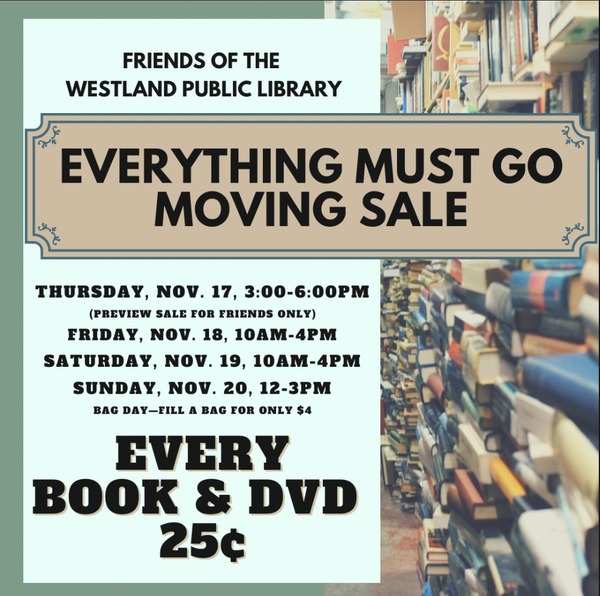 Resources
How to find, contact, and donate to your local abortion fund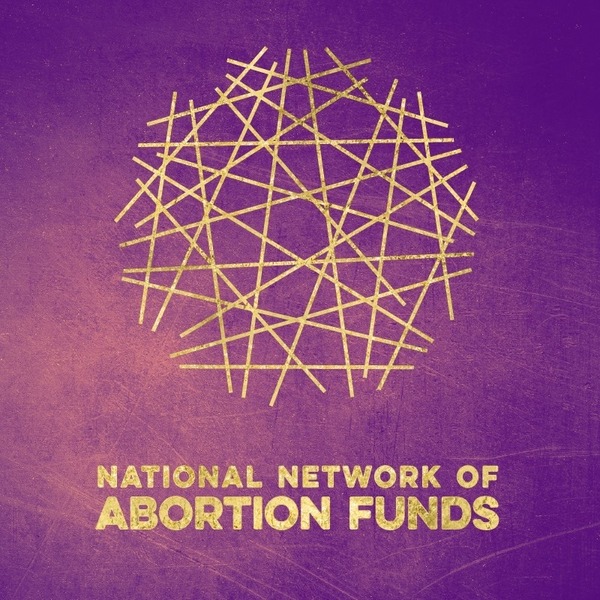 The National Network of Abortion Funds lists abortion funds which are independent, grassroots organizations developed to support the specific needs of their communities. Whether it's funding procedures, abortion pills, transportation and lodging when travel is required, childcare, doula and emotional support, or other needs voiced by people seeking abortions, funds are finding innovative and compassionate ways to get people the abortions they want and need. Find support in your state
Low-Income Household Water Assistance Program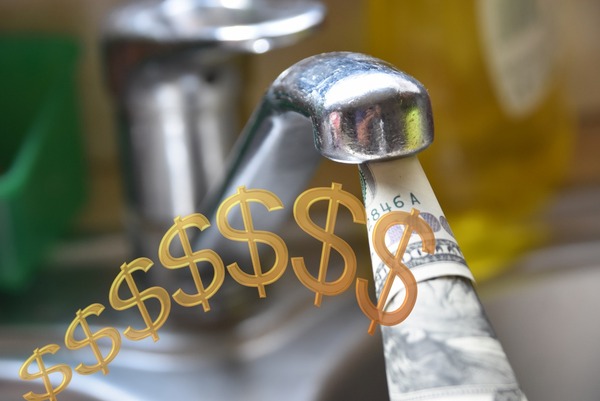 This new Federal program offers assistance to those who are facing water shutoffs or are in need of reconnecting their water utility. Freshwater Future lists additional information and ways to apply for assistance, categorized by state. The program prioritizes those who need their water reconnected or are facing imminent shutoffs. You can read more and apply here.
ACLU: Immigrant Police Misconduct Hotline
ACLU MI has recently launched and announced the misconduct hotline for Michiganders to report instances of police misconduct or abuse based on immigration status (or assumptions about immigration status).
If you or a loved one have been pulled over, harassed, arrested, or detained by a police officer because of actual or perceived immigration status (e.g., skin color, spoken language, or name), you are encouraged to call the hotline and leave a message detailing the experience. The ACLU of Michigan is committed to investigating those reports and will assist in taking action against police departments when possible.
Flyers are also available in 4 different languages:
Arabic
Bangla/Bengali
?English
Spanish
"You can't help it. An artist's duty, as far as I'm concerned, is to reflect the times." -Nina Simone
Click to view this email in a browser

If you no longer wish to receive these emails, please reply to this message with "Unsubscribe" in the subject line or simply click on the following link: Unsubscribe
Click here to forward this email to a friend
Boggs Center to Nurture Community Leadership
3061 Field Street
Detroit, Michigan 48214
US
Read the VerticalResponse marketing policy.