November 14, 2022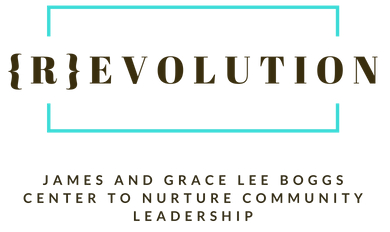 ________________________________________________________________________________________________________________
Thinking for Ourselves
On the edge
Shea Howell
Late Saturday Catherine Cortez Masto narrowly defeated Adam Laxalt, securing Democratic control of the US Senate. This victory, along with the strong showing by democrats nationally was greeted with relief. Senator Chuck Schumer, who will retain leadership in the Senate said the vote was "a vindication for Democrats, our agenda and for the American people."
Certainly, democrats and people concerned about women's autonomy and voting rights were greatly relieved here in Michigan. Governor, Secretary of State and Attorney General offices all remain in the hands of democrats and for the first time in 4 decades they will control the state legislature. The state Supreme Court remains strongly democratic.
Overall, the most extreme candidates of the Republican party did not do well. Nevada not only tipped the balance in the Senate, but it also handed a defeat to right wing candidate Jim Marchant for Secretary of State. Marchant had been behind the America First effort to put "election deniers" in control of secretary of state offices in battleground states.
America First pulled together candidates in 11 states, sponsored public meetings and organized a sophisticated campaign spreading conspiracy theories about voting machine manipulation, communists, and dark forces manipulating elections. Antisemitism figures large in their theories as does violent imagery. Calls for overturning popular votes, forcing people to re-register and voter cleanup were common threads. The group coordinated efforts to spread fear and hatred and contributed to the atmosphere of tension moving toward the election.
Our deepest fears of violence at the polls, of a republican sweep of the house and senate, of election deniers taking charge of the state voting process, of the loss of long held beliefs about the responsibility of government to protect people, did not materialize. Many people, like Schumer, took the near miss of disasters as a sign of the strength of democracy and decency.
Such views, while understandable, keep us from looking at the depth the crisis we are facing is. For example, while elections crowded out other news, our elected democratic officials have continued to push for the use of military force to wage a proxy war with Russia. In what is surely as much of an upset as the elections, we are now in the position where generals are advocating peace, while elected politicians pursue war. General Mark Milley, chairman of the Joint Chiefs of Staff, urged peace talks emphasizing the brutality of war. He said that Russia and Ukraine had suffered more than 100,000 casualties in less than 9 months of war. Yet in pursuit of reshaping an international situation that secures US hegemony, elected officials dismiss diplomacy in favor or continued war.
I was fortunate to participate in a conversation with Southern elder organizers looking at the election landscape. Most people in the south did not share a sense of relief. Struggling with the legacies of Jim Crow and contemporary gerrymandering, they saw politicians picking voters to secure their own power, not voters choosing political leaders. They were especially concerned about North Carolina where republicans secured a super majority in the senate with election deniers and conspiracy theorists winning seats. Their supreme court is solidly republican and will remain so. Similarly other states reported strong republican showings except for pockets of democratic strength in urban areas.
The three questions we discussed were:
Do the results of this election move us toward the consolidation of fascism—or provide us more time to organize our movements?
What effect will the results of the election have on your work?
What are our ideas/vision for the future?
These are critical questions. Had it not been for the new energies of young people, this election could easily have produced the worst possible outcomes for people who care about justice. As one of the elders said, "We took a few steps back from the cliff, but the cliff is still there."
We need to seriously assess the political landscape that shapes our work and look beyond elections to the urgent tasks of moving toward a future that embraces peace, productivity, and sustainable ways of living. Otherwise, we will continue dancing on the edge.
__________________________________________________________________________________________________________________
Weekly highlight
Detroiters Need Paratransit!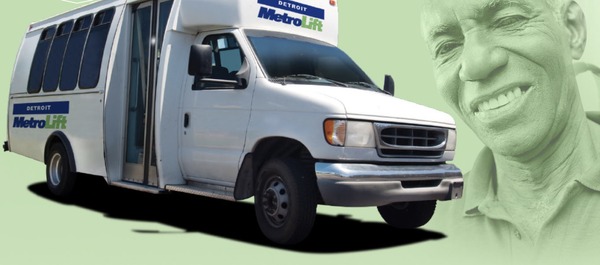 Detroit Disability Power (DDP) is calling on its Detroit-based supporters to give a public comment Tuesday, Nov. 15 at the City Council meeting. Detroit's City Council will vote on whether or not to reduce paratransit down to 30% capacity without any plan to account for the hundreds of thousands of Detroiters that will be left without any alternative to get around the city.
Of the 1,000 rides paratransit normally completes per day, they will only be able to complete 300 of those rides starting January 1st. This drastic reduction of this life-saving service is a result of the council's desire to terminate business with the current paratransit contractor: TransDev.
While TransDev is a far from perfect paratransit provider, leaving disabled and elderly Detroiters with a fraction of this resource has real material and irreversible consequences. Each unfulfilled trip means someone didn't make it to work, the grocery store, a doctor's appointment, or the pharmacy.
You can find templates and instructions on multiple ways to submit a comment regarding this issue in the detail listed here, as compiled by DDP.
Give a call/text to Ramiro Alvirez from DDP at 313-247-9565 if you plan to submit public comment at Tuesday's meeting as they'd like to stay in touch.
Learn more about the need for this action here
What we're listening to
Detroit is Different
Boniswa Brock knows every child is a genius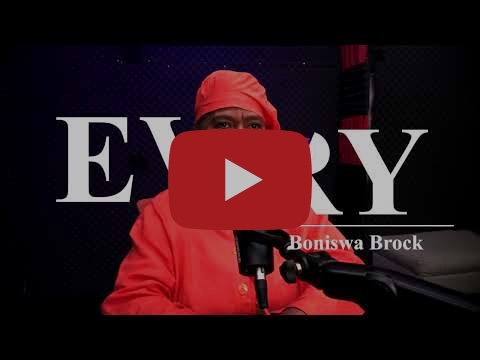 Boniswa Brock aka Mama Boniswa leads a teaching initiative, Every Child is a Genius and she joined host, Khary Frazier to discuss it. As a fifth-generation educator and former educator at the African-centered school, Aisha Shule, she shares the importance of empowering young people with the gift of discovery. Every Child is a Genius will soon be opening and operating inside of the Homework House at Avalon Village in Highland Park where African-centered wholistic traditions will be carried alongside Avalon Village's founder, Mama Shu.
Urban Consulate Confidential:
Tawana Petty & Erin Keith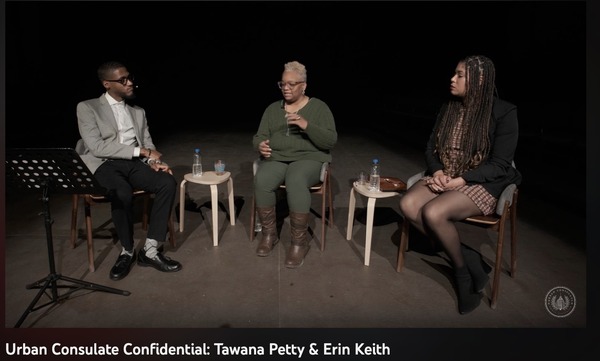 Catch this recap of the Urban Consulate's recent event held, "What's at stake for justice & democracy in this election and beyond?" where they were joined by Tawana Petty of Petty Propolis and Erin Keith of Detroit Justice Center. The event was held at Detroit Public Theatre and hosted by Orlando Bailey.
What we're reading
Black Legacy Coalition Protests Shutting Down of Kwanzaa Programs at the Wright Museum
The Black Legacy Coalition (BLC) calls for the protest of Charles H. Wright Museum and current CEO, Neil Barclay following the announcement of the Museum planning to be closed for Kwanzaa this year. Kwanzaa programming and events at the Wright has been a staple piece of the museum's programming as a dedication to providing education pertaining to Black cultural heritage.
Their recent press release details the ways in which the current CEO has displayed continuous patterns of disregard of Black community interests including decisions pertaining to the African World Fest and problematic exhibits. "Barclay has consistently demonstrated the same oblivion to Black community interests as he showed when he first arrived and insisted on bringing the outrageously offensive Thomas Jefferson slavery plantation exhibit to the Wright Museum," said Nzingha Masani-Manuel in the recent press release. The Black Legacy Coalition called for changes regarding this exhibit and leadership in 2019.
They plan to host a week-long celebration of Kwanzaa at the historic King Solomon Baptist Church in response to this news, with the following hours for programming:
King Solomon Baptist Church
6100 14th St. Detroit, MI 48208
December 26-30: 6pm- 9pm
December 31 & January 1: 3pm – 6pm
You can read the full press release here and plan to attend their Kwanzaa celebration.
Learn more about City of Detroit Financial Reports
presented by Community Development Advocates of Detroit (CDAD)
CDAD's Public Policy Director posed some questions to the Office of Chief Financial Officer (OCFO) in order to learn more about a City of Detroit financial report. The Financial Report for the Two Months ending August 31, 2022 can be found on the OCFO's website at the bottom of the page under the section labeled "Documents".
What does "Other Revenues" refer to? "Other Revenues" on slide 5 includes various fees, fines, and other departmental revenues collected by the City. The largest categories are the following: Casino Municipal Service fees, parking fees and fines, court fees and fines, license, permit, and inspection fees, and emergency medical services fees.
ARPA funding is referenced in Cash Position. Where are ARPA expenditures referenced? The Budget slides 4 and 5 only cover the General Fund budget for fiscal year 2022-2023, which does not include ARPA funds. Slides 9 and 10 reflect the City's total cash position and forecast, which does include ARPA funds.
What is the amount of the Prior Year Surplus? An unaudited projection of the FY 2021-2022 ending surplus was included in the June 2022 monthly financial report, which was the last report for FY 2021-2022. The final amount will be determined following completion of the FY 2021-2022 audit and included in the FY 2021-2022 Annual Comprehensive Financial Report, expected in mid to late December 2022.
What are "Enterprise Funds?" The two enterprise funds that are included on page 9 are Department of Transportation and Airport. "Enterprise Funds" is accounting terminology to distinguish them from "governmental funds" like the General Fund.
What are "Undistributed Property Taxes?" The City collects all property taxes on behalf of other taxing jurisdictions in Detroit (Wayne County, Detroit Public Schools, State Education Tax, etc.), which are then distributed to the proper entities. The amount on this report is collections that have been received but not yet distributed to those jurisdictions (they were distributed soon after in accordance with established distribution schedules). These are not City of Detroit revenues, and we are collecting them in a fiduciary capacity. August 15th and 31st are the due dates for summer taxes, which is why the balance is so large in this monthly report.
Learn More About Another Important Financial Report – Proposal N Bond Funds Report
City Council Legislative Division prepared the Neighborhood Improvement Plan Bonds (Proposal N) Funds Status report as of June 30, 2022. In November 2020, Detroit voters approved the issuance of up to $250 million in unlimited tax obligation bonds. The City's Demolition Department is responsible for using the Proposal N Neighborhood Improvement Plan bond funds to demolish an additional 8,000 blighted residential houses and stabilize 6,000 houses for future renovation and sale. As of June 30, the City spent approximately $58.1 million for Fiscal Years 2021 and 2022: $52.8 million on demolition contracts and $5.3 million on payroll costs for City employees that are performing demolition related work. The remaining $147.6 million is available to be spent in Fiscal Year 2023 and beyond. These expenditures represent 28.3% of the total bond proceeds while 71.7% is available. Read the LPD Report here.
Learn more about CDAD and their work here
Uplifting & Supporting our Community
Water Warriors
Fighting on the frontlines from Mississippi to Michigan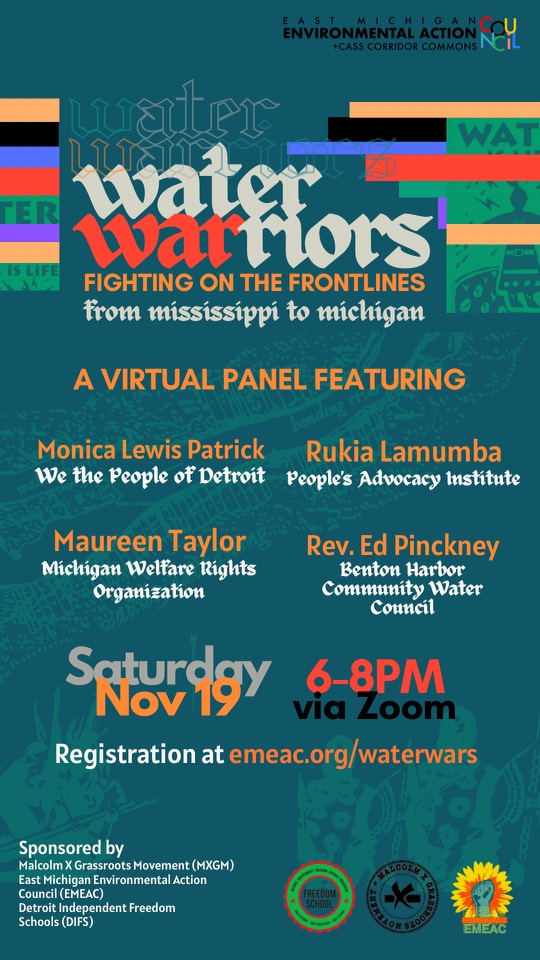 Join the East Michigan Environmental Action Council as they host Water Warriors: Fighting on the Frontlines from Mississippi to Michigan. This virtual panel will feature:
Monica Lewis Patrick, We The People Detroit
Rukia Lamumba, People's Advocacy Institute
Maureen Taylor, MI Welfare Rights Organization
Rev. Ed Pinckney, Benton Harbor Community Water Council
Saturday, November 19, 2022
6pm – 8pm via Zoom
Explore movement w/ DanceAbility Workshops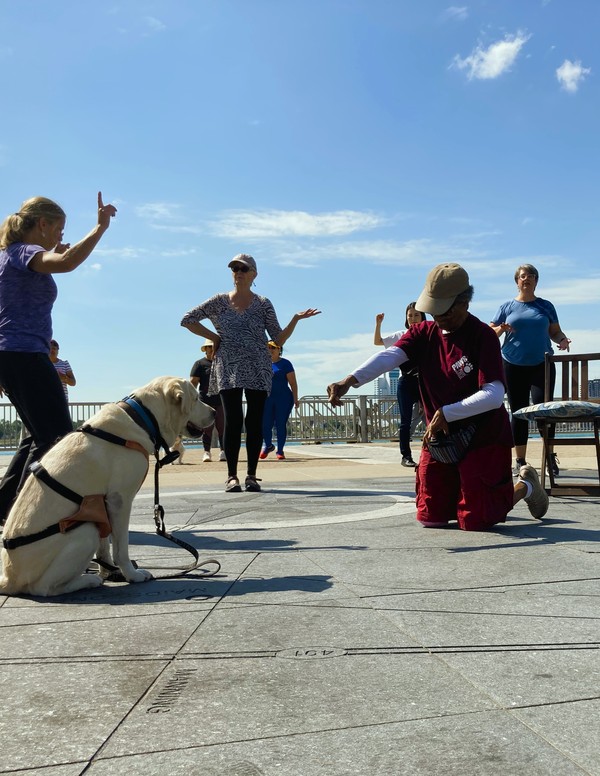 Image Description
A photo of five movers and one service dog striking poses on pavement under a blue sky at the Detroit Riverwalk. Each mover is gesturing with their hands and arms in a unique way, in communication with one another.
DanceAbility movement improvisation can be high-energy or slow and gentle – everyone is encouraged to come as they are! This class is for people with and without disabilities, with and without formal dance training to co-create dance in a diverse community. Together attendees will practice sensing themselves and each other to create dynamic dance/soundscapes together. Discover new possibilities to move through the world!
Cost is $0-$15 per class, using Economic Justice pricing which means you decide what you pay and let them know your pay schedule.
Workshops are held on Fridays from 12:30 to 2:00pm on Zoom
Save the date for the upcoming panel discussion where panelists will discuss alternatives to policing from the perspective of activists, abolitionists, and state lawmakers. The event is hosted by the Damon Keith Center for Civil Rights, Detroit Coalition for Police Transparency & Accountability, Detroit & MI National Lawyers Guild, and MI Coalition for Human Rights.
Panelists: Erin Keith, Detroit Justice Center; Rashida Tlaib, US Congress – MI 13th District; Andrea Ritchie, Interupting Criminalization; Stephanie Chang, MI State Senate, District 1
Tuesday, December 6, 2022
6:30pm
Details to follow at a later date
Resources
How to find, contact, and donate to your local abortion fund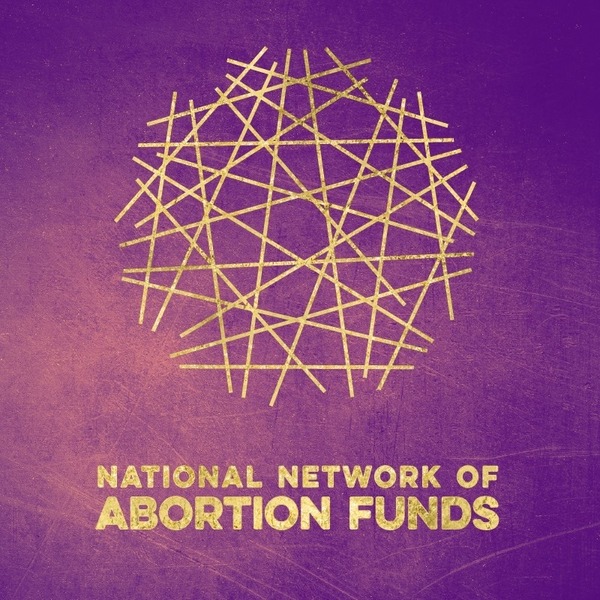 The National Network of Abortion Funds lists abortion funds which are independent, grassroots organizations developed to support the specific needs of their communities. Whether it's funding procedures, abortion pills, transportation and lodging when travel is required, childcare, doula and emotional support, or other needs voiced by people seeking abortions, funds are finding innovative and compassionate ways to get people the abortions they want and need. Find support in your state
Low-Income Household Water Assistance Program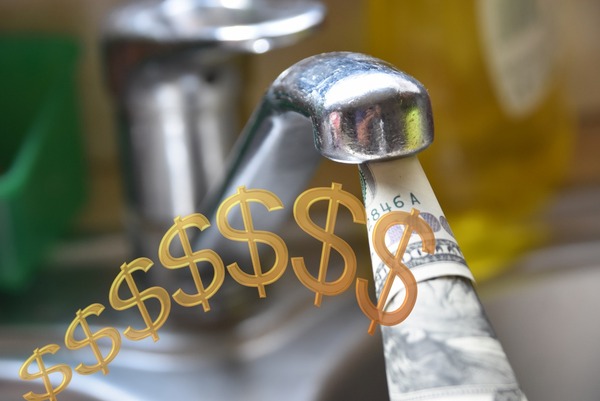 This new Federal program offers assistance to those who are facing water shutoffs or are in need of reconnecting their water utility. Freshwater Future lists additional information and ways to apply for assistance, categorized by state. The program prioritizes those who need their water reconnected or are facing imminent shutoffs. You can read more and apply here.
ACLU: Immigrant Police Misconduct Hotline
ACLU MI has recently launched and announced the misconduct hotline for Michiganders to report instances of police misconduct or abuse based on immigration status (or assumptions about immigration status).
If you or a loved one have been pulled over, harassed, arrested, or detained by a police officer because of actual or perceived immigration status (e.g., skin color, spoken language, or name), you are encouraged to call the hotline and leave a message detailing the experience. The ACLU of Michigan is committed to investigating those reports and will assist in taking action against police departments when possible.
Flyers are also available in 4 different languages:
Arabic
Bangla/Bengali
?English
Spanish
"Of all our studies, history is best qualified to reward our research. And when you see that you've got problems, all you have to do is examine the historic method used all over the world by others who have problems similar to yours. And once you see how they got theirs straight, then you know how you can get yours straight." -Malcolm X
Click to view this email in a browser

If you no longer wish to receive these emails, please reply to this message with "Unsubscribe" in the subject line or simply click on the following link: Unsubscribe
Click here to forward this email to a friend
Boggs Center to Nurture Community Leadership
3061 Field Street
Detroit, Michigan 48214
US
Read the VerticalResponse marketing policy.