November 8th, 2021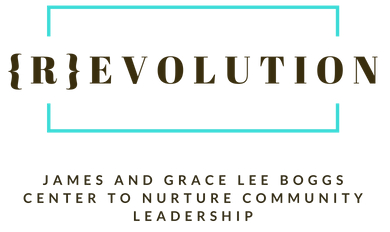 ---
Thinking for Ourselves
Election Message
Shea Howell
Mike Duggan was reelected mayor for a third term, garnering 75.6% of the votes cast. Headlines called this victory a" landslide." This was no "landslide" or mandate for Duggan's leadership. Rather, this "victory" is a sign of an enormous failure on the part of Duggan, the City Clerk and much of the corporate leadership that backed them.  Only 18% of those eligible to vote went to the polls. That means Duggan's " "mandate" rests on less than 14% of the voting population. Most people did not vote, let alone for Duggan.
It is easy to see how Republican initiatives  are an attack on democracy. There is nothing subtle in GOP efforts to suppress votes. They restrict registration, shorten times to cast ballots, demand identification, limit ballot boxes, and criminalize providing water for people waiting in lines. It is harder to see how so-called liberal, democratic politicians have contributed to the disenfranchisement and disengagement of people in the voting process, especially at the municipal level.
We need to be clear that this disengagement is with voting, not with a desire to shape the decisions about the direction of our city. Over the past three years, in spite of COVID restrictions, we have seen an outpouring of participation. People have testified before city council and the police commission, worked to prevent the give-away of land to corporate interests, formed coalitions to demand public accountability and to oversee police misconduct. We have defended people facing eviction and have conducted research pushing a moratorium on water shut offs. We engaged in a three year process of charter revisions, designed to increase the abilities of people to directly impact government. Thousands of people took to the streets, day after day, to end police violence. In the midst of the election season, nearly a thousand people turned out to comment on redistricting. We have mounted ballot initiatives designed to create greater fairness and justice.
Yet most people did not go to the polls.
As a recent Free Press editorial noted, this is not a victory,  but a crisis. Duggan should acknowledge that there is something terribly wrong with how the government is functioning when so few people vote. He should put this election in perspective. While his percentage is high, his actual support is falling, not rising. In absolute numbers he had fewer votes in 2021 than in 2013.
Duggan is not likely to find the humility nor the historical perspective necessary to acknowledge this lack of turnout requires a rethinking of his actions. His early remarks indicate he is going to move forward doing what he has done in the past.
Those of us who have rejected Duggan's vision of redeveloping our city should also be looking closely at these numbers. Most interesting are the votes for candidates at large for the Council. Janee Ayers, who supported Duggan and was supported by him, lost. Coleman A. Young got 48,357 votes and Mary Waters 41,663. Nicole Small, who guided the Charter revision, got 25,300 votes, more than Anthony Adams. These numbers indicate a strong base of opposition to Duggan's direction.  Somewhere between 22,000 and 30,000 people  decided to actively oppose Duggan. This base and the newly emerging council hold some promise to provide a counter to what is sure to be an effort to accelerate corporate controls.
Since the imposition of emergency management, we have seen a concerted effort by corporate elites to "manage civic engagement." This has meant the diminishment and control of robust public space. Everything from limiting the time people can speak, now frequently one minute, to using public money to support retribution against demonstrators has become common practice. Duggan's refusal to engage in open debate with Adams was part and parcel of the fundamental disrespect he holds for democratic practices.
We face an urgent task to re-create a new kind of democracy in our city. Those who voted and those who did not are sending a strong message of the need to change.
________________________________________________________________________________________________________________
What We're Reading
Asian American Sisters in the Movement for Racial Liberation
From internment camp to Broadway activism, Nobuku Miyamoto steered her life toward creativity and liberation. In this excerpt from her memoir, Not Yo' Butterfly (forthcoming, University of California Press, 2021), she describes how working on films about the Black Panthers and the Young Lords in the late 1960s led her to Yuri Kochiyama and a sanctuary for inter-racial solidarity.
From Minneapolis to Jerusalem
an essay by Hannah Black on Black-Palestinian solidarity
"We can perceive in the present-day black movement's contribution to the nascent shift in political consensus on Palenstine something akin to the Boggses' vision of a black foreign policy emanating not from the ossified organs of the state but from city-level organizing."
---
What We're Listening To
Detroit Justice Center Presents: Freedom Dreams
The podcast where we believe another world is possible, and we talk to the people who are building it
Detroit Justice Center recently launched Freedom Dreams, a podcast that explores the alternative worlds we wish to live in while interviewing the folks who are making it happen. Produced by Amanda Alexander (co-host), Casey Rocheteau (co-host), and Zak Rosen, you can expect to expand and explore thoughts of what it means to be an abilitionist. Do you have a freedom dream? DJC wants to know about it and you could be featured on a future episode.
---
Uplifting & Supporting our Community
Riverwise Magazine
Get ready for the upcoming issue of Riverwise, coming out soon! The fall issue has cover art by Konstance Patton, a Black and Indigenous street artist, originally from Detroit, who founded the SoHo Renaissance Factory in New York City.
Detroit Climate Strategy Townhalls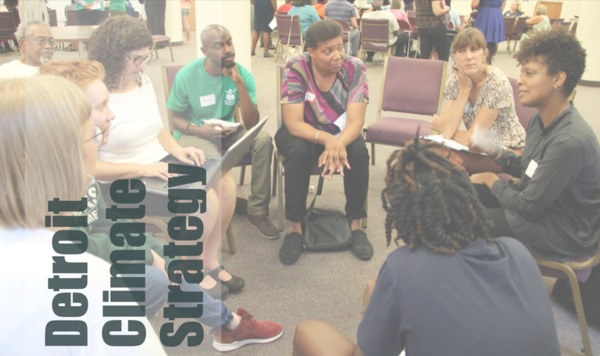 The City of Detroit is hosting a series of townhalls, covering the topics will be the lived experience of Detroiters when it comes to being prepared / or unprepared for climate impacts like flooding, high heat,  winter storms, and power outages. November 9, 10, and 14.
Get ready for the upcoming issue of Riverwise, coming out soon! The fall issue has cover art by Konstance Patton, a Black and Indigenous street artist, originally from Detroit, who founded the SoHo Renaissance Factory in New York City.
For back issues of Riverwise, check out their website: Riverwise Magazine
---
"We can disagree and still love each other, unless your disagreement is rooted in my oppression and my denial of my humanity and right to exist."
---