October 17th, 2022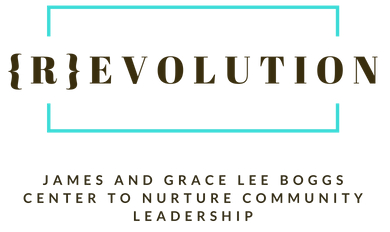 ---
Thinking for Ourselves
Transparent council
Shea Howell
After six postponements, an intense town hall, and relentless campaigning by Mayor Duggan and Chief White, the Detroit City Council voted 5 to 4 to support a $7 million contract for ShotSpotter gun detection technology.
The fight against ShotSpotter is far from over.
Across the country people are recognizing that bloated police budgets and increasing surveillance technologies are not making us safer. Alternatives to policing are gaining momentum and the lame, repeated refrain that spending more money will prevent violence rings hollow.
In the recent struggle against ShotSpotter in Detroit, three things are now clear. First, no one wants money intended to help people recover from COVID redirected to technologies of surveillance. The effort to use federal support dollars was rejected thanks to massive public outcry.
Second, thousands of people learned about the increasing use of surveillance and ShotSpotter. Hundreds of people spoke out against ShotSpotter based on research, analysis, and the experience of other cities. Speakers at City Council referred to the origins of the company profiteering from war and noted for its public relations expertise, not its technological capabilities. They pointed to research that consistently demonstrates the ineffectiveness of ShotSpotter. This research included:
Critics also pointed to flaws in ShotSpotter claims of effectiveness, noting that such claims were contained in research conducted by or paid for by the company itself.
In contrast to these reasoned arguments, those advocating ShotSpotter used highly emotional appeals, pointing to the deaths of children, raining gunfire, and wild claims of ShotSpotter effectiveness. While it is understandable why some people may accept such arguments, there is no excuse for the behavior of Councilman Young. He rattled off statistics with no foundation. His behavior was typical of the 5 who voted for the contract.
Third, the police and the administration play fast and loose with data to get what they want. This time, even some council members were not buying the efforts to confuse causation and correlation. Council member Waters voted against ShotSpotter because she said data from the 8th and 9th Precincts do not show that it has positively affected crime rates. She endorsed concerns of critics, adding the community is "rightly fearful of the impacts it can have on our people."
She said, "Cases from other localities show how the technology can be abused to infringe on citizens' First Amendment rights, and other localities are abandoning the technology because it has led to more negative police/community interactions. Detroit cannot afford to deploy this unproven and dangerous technology that could hurt those most vulnerable in our community while exposing the city to potentially millions in lawsuits."
Such fears are well founded. This week we have seen the tragic results of police use of deadly force, killing Porter Burke during a mental challenge. Mr. Burke was carrying a pocket knife. It is not hard to imagine what ShotSpotter will bring, as police rush to gunfire.
The tragedies awaiting us rest on those who voted for ShotSpotter. But their days are numbered. More people are becoming aware of those on council whose cynical efforts to curry favor with powerful interests are the most transparent part of how they "govern."
______________________________________________________________________________________
Weekly highlight
Rest in Power Rev. Charles M. Sherrod
Jan. 2, 1937 – Oct. 11, 2022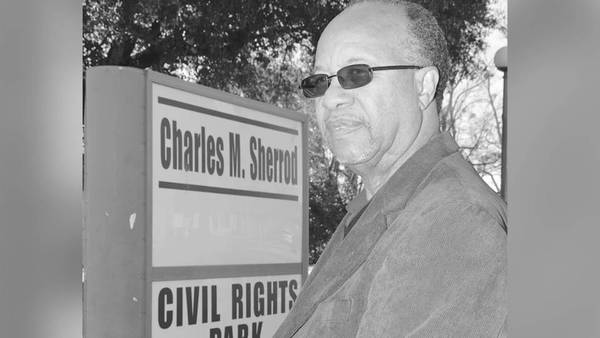 Rev. Charles Melvin Sherrod, whose grassroots organizing of unregistered Black voters sent shock waves through the segregated South, and kickstarted the Albany Movement, has died at the age of 85.
Born January 2, 1937, in rural Surry, Virginia, Sherrod moved with his grandmother and siblings to nearby Petersburg where he became president of his high school student body. He earned both his undergraduate and divinity degree at Virginia Union University in Richmond before engaging in sit-ins at segregated churches and department store lunch counters.
In April 1960, he traveled to Shaw University in Raleigh where he co-founded with others the Student Nonviolent Coordinating Committee (SNCC). The following February, the organization dispatched he and three others SNCC workers to Rock Hill, South Carolina where he chose jail over bail and spent 30 days on the chain gang. It was a strategy he would employ again and again throughout his civil rights career.
In October 1961, Sherrod headed to Albany as SNCC's first field secretary to help register Blacks to vote. His mastery at organizing mass meetings and empowering Black youth to stand up for their rights, mobilized parents and the status-quo to get off the sidelines. The result was The Albany Movement that garnered national and international attention and attracted scores of demonstrators, including Dr. Martin Luther King, Jr.
His civil rights work was not restricted to Albany. He helped bus demonstrators from Southwest Georgia to the 1963 March on Washington and ensured strong attendance in support of the Mississippi Freedom Party at the 1964 Democratic National Convention in Atlantic City, New Jersey.
Meanwhile back in Southwest Georgia, Sherrod remained fully invested, spearheading voter registration efforts in surrounding counties, including the racially hostile Baker County. In the summer of 1965, he met the love of his life, Shirley Miller, the daughter of a Black farmer gunned down in his own pasture, by a white farmer whom an all-white jury refused to indict for his murder.
After completing his master's in divinity from Union Theological Seminary in New York City in 1966, Sherrod broke ranks with SNCC over its ouster of whites. He co-founded alternatively the Southwest Georgia Project for Community Education, continuing with his wife their voter registration work.
In July 1968, Sherrod traveled to Israel with seven others to explore the idea of creating a community-held farm to serve as a safe haven for Black farmers thrown off their land during the Movement. Ultimately serving as the leader, Sherrod took the reins, secured the needed capital and acquired the 5735-acre New Communities, Inc. in neighboring Lee County.
From 1969 to 1985, he served at the helm of what became the nation's largest Black-owned farm and first community land trust. That is, until drought and discriminatory loan practices brought about its loss.
Still, Sherrod stayed the course. He served as one of Albany's first Black city commissioners from 1976 to 1990, ran unsuccessfully for a state senator in 1996, taught on faculty at Albany State University and served as chaplain at the Georgia State Prison in Homerville. However, he never allowed himself to forget about the loss of New Communities.
In 1999, acting on behalf of the nonprofit, he and Shirley joined other Black farmers in a class action lawsuit, suing the United States Department of Agriculture with discriminatory loan practices. What they recovered in an out-of-court settlement cleared the way for the nonprofit to acquire the 1638-acre Cypress Pond plantation near Albany. This former antebellum plantation where the enslaved toiled now managed by descendants of the enslaved serve as a legacy to him.
"He was a great husband, a great father and great servant to his community," said his wife of 56 years, Shirley Miller Sherrod. "His life serves as a shining example of service to one's fellow man."
In lieu of flowers, the family asks that tax-deductible donations in Rev. Sherrod's name be made to The Charles Sherrod Community Development Corporation. Gifts can be mailed to the following address: C/O The Sherrod Institute, 1216 Dawson Rd # 108, Albany, GA 31707.
________________________________________________________________________________________________________________
What we're listening to
Detroit is Different
Ukraine at war with Russia & how NATO, the US, and Nazism are involved in this conflict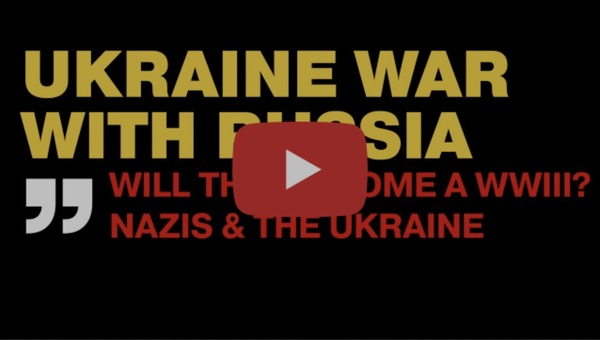 Earlier this year, Detroit is Different partnered with Riverwise Magazine to interview Russ Bellant about the relationship between Ukraine and Nazism. Bellant is an author and scholar that has studied the impacts of Nazism worldwide. Since their initial interview, conflicts have flared on both sides, with many people being murdered and injured, homes and structures damaged, and the other impacts of war. This interview updates on what is happening now in this conflict.
Watch it here
Detroit is Different also partnered with Community Movement Builders and the Michigan Roundtable for Diversity and Inclusion to host a Juneteenth discussion featuring Dr. Carl Taylor and Yusef Bunchy Shakur. This event was insightful, challenging both Shakur and Dr. Taylor to define the role of DEI in our community.
Watch it here
The Rebellious Life of Mrs. Rosa Parks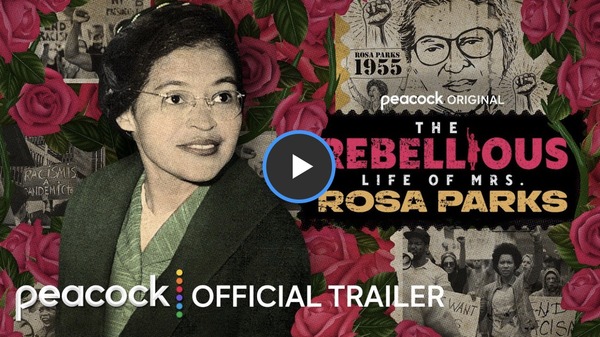 Starting October 19, 'The Rebellious Life of Mrs. Rosa Parks' will be streaming on the Peacock network for viewing. Based on the bestselling biography written by Jeanne Theoharris, the film chronicles her historic role in the Montgomery Bus Boycott, her work in politics alongside Congressman John Conyers in Detroit, and the many causes along the way, such as voting rights and reparations, that she fearlessly championed until her death in 2005.
Learn more about the film here or watch the trailer.
What we're reading
Eastside Solutionaries Collective
Fall 2022 Newsletter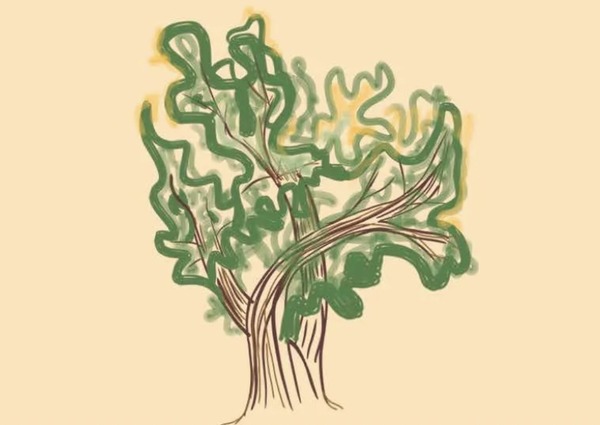 ESC recently issued the 4th issue of their newsletter, celebrating a year of their newsletter and 2 years of being a collective. In this issue, you can catch information about the latest happenings on the Eastside which foster relationships and community. Check out some reading which features solutionaries being self-sufficient and enjoy a recipe provided by Feedom Freedom Growers.
You can also find them on Facebook, Instagram, or on Substack.
Read it here
Our hunter-gatherer future: Climate change, agriculture, and uncivilization
Written by: John Gowdy
For most of human history, about 300,000 years, we lived as hunter gatherers in sustainable, egalitarian communities of a few dozen people. Human life on Earth, and our place within the planet's biophysical systems, changed dramatically with the Holocene, a geological epoch that began about 12,000 years ago. An unprecedented combination of climate stability and warm temperatures made possible a greater dependence on wild grains in several parts of the world. Over the next several thousand years, this dependence led to agriculture and large-scale state societies. These societies show a common pattern of expansion and collapse.
Industrial civilization began a few hundred years ago when fossil fuel propelled the human economy to a new level of size and complexity. This change brought many benefits, but it also gave us the existential crisis of global climate change. Climate models indicate that the Earth could warm by 3°C-4 °C by the year 2100 and eventually by as much as 8 °C or more. This would return the planet to the unstable climate conditions of the Pleistocene when agriculture was impossible.
Policies could be enacted to make the transition away from industrial civilization less devastating and improve the prospects of our hunter-gatherer descendants. These include aggressive policies to reduce the long-run extremes of climate change, aggressive population reduction policies, rewilding, and protecting the world's remaining indigenous cultures.
Read more here
Uplifting & Supporting our Community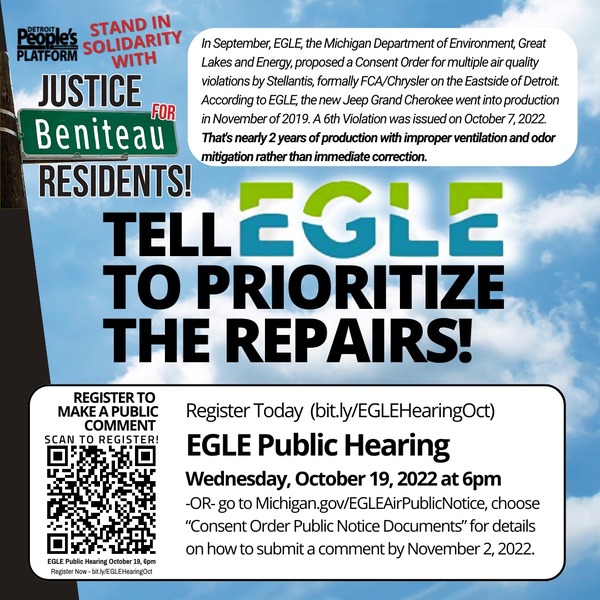 #JusticeForBeniteau
In September 2022, EGLE, the Michigan Department of Environment, and Great Lakes and Energy, proposed a consent order for multiple air quality violations by Stellantis, formally FCA/Chrysler on the Eastside of Detroit. According to EGLE, the new Jeep Grand Cherokee went into production at Detroit Assembly Complex Mack in November of 2019. A 6th Violation was issued on October 7, 2022.
The proposed Consent Order includes two Supplemental Environmental Projects, SEPs for a building management system at Southeastern High School ($147,000) and to plant 80 trees ($65,000) in Brewer Park, ¼ mile away from directly impacted residents on Beniteau. The cost of these SEPs are used to offset the $270,203 fine to $62,863 that will go to a state fund.
This enforcement process again disregards resident demands for home repair and/or relocation that have been clearly stated for years. It is another in a long line of insults to community by EGLE and perpetuates the environmental racism inherent in their process. Stellantis/Jeep have over polluted a 94% Black neighborhood, have received 5, now 6 air quality violations and THIS is the result of their enforcement process on a project paid for with our own tax dollars? NO! We stand with Beniteau!
Attend the EGLE Public Hearing Wednesday, Oct. 19 at 6pm or submit a comment by Nov. 2 to voice your opinion on the need for #JusticeForBeniteau
More information here
Visionary Organizing Lab:
Building Blocks of Visionary Organizing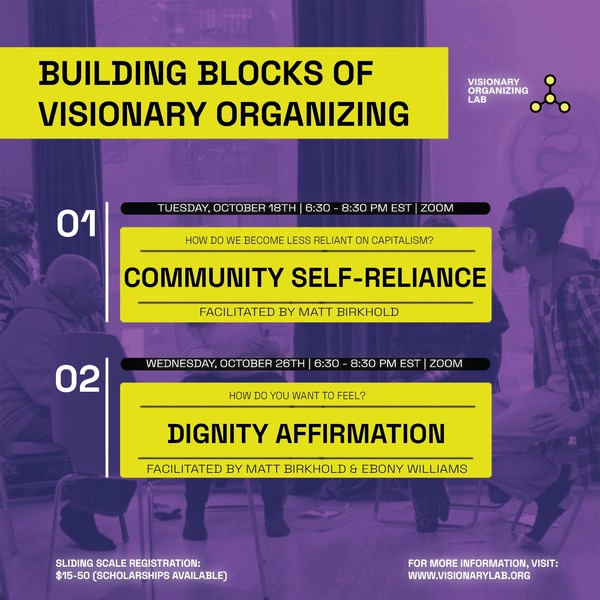 Visionary Organizing Lab announces their upcoming workshop offerings for October, focused on visionary organizing. Workshops will focus on what it means to become less reliant on a capitalist-driven and -centered system and to become more focused on self-sustainability and creating dignity affirming systems. Both offered as 1-day, 2-hour workshops, 'Community Self Reliance' will be offered Tuesday, October 18 and 'Dignity Affirmation' on Wednesday, October 26. Both classes will be held on Zoom from 6:30-8:30pm EST.
Can't make it and want to stay in touch for future happenings? You can keep up with them on Instagram, Facebook, or Twitter
Letting Go and Letting In w/ Healing by Choice
Healing by Choice! welcomes you to join us them with their partners at Detroit Disability Power and Free Market Detroit for 'Letting Go and Letting In'. Healing by Choice! Practitioner Yexenia Vanegas will lead this event that uses art creation that allows attendees to release what we don't need and make space for what nourishes us.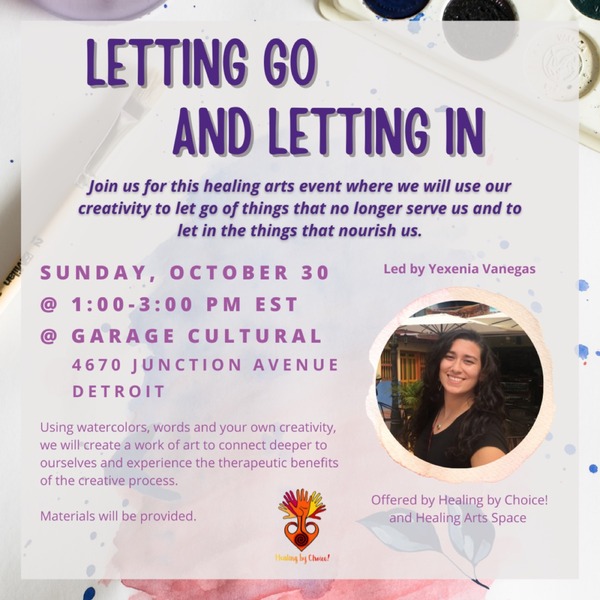 Sunday, October 30th, 1:00pm – 3:00pm EST
at Garage Cultural: 4670 Junction Ave, Detroit
The High Stakes for Justice & Democracy
Join host, Orlando P. Bailey at the new Detroit Public Theatre for a live, interactive conversation with special guests Tawana Petty of Petty Propolis and Erin Keith of Detroit Justice Center.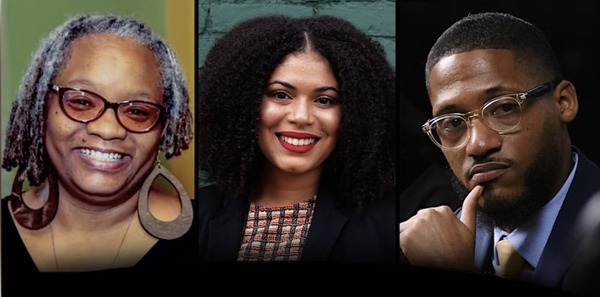 The event is free and open to the public, which will only be held in person with no live streaming.
Wednesday, Nov. 2, 2022
Doors open at 6:30 p.m., Program will start at 7:00 p.m.
Detroit Public Theatre, 3960 Third Avenue, Detroit, MI 48201
Resources
How to find, contact, and donate to your local abortion fund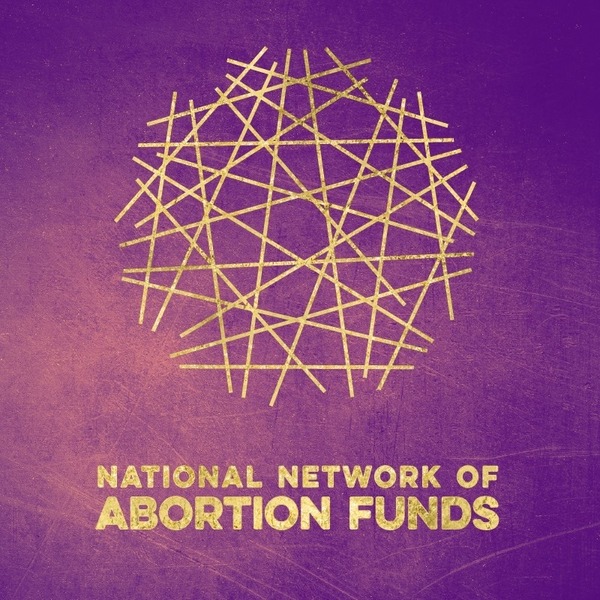 The National Network of Abortion Funds lists abortion funds which are independent, grassroots organizations developed to support the specific needs of their communities. Whether it's funding procedures, abortion pills, transportation and lodging when travel is required, childcare, doula and emotional support, or other needs voiced by people seeking abortions, funds are finding innovative and compassionate ways to get people the abortions they want and need. Find support in your state
Low-Income Household Water Assistance Program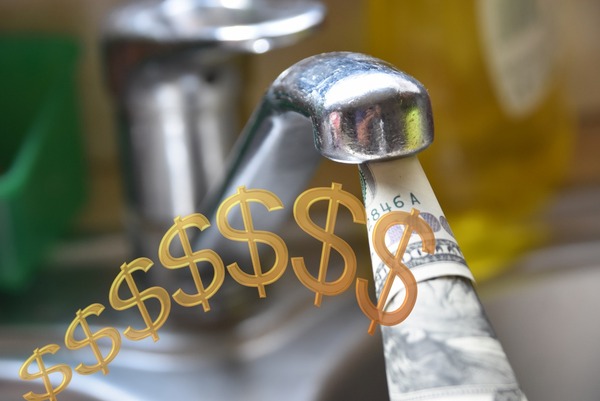 This new Federal program offers assistance to those who are facing water shutoffs or are in need of reconnecting their water utility. Freshwater Future lists additional information and ways to apply for assistance, categorized by state. The program prioritizes those who need their water reconnected or are facing imminent shutoffs. You can read more and apply here.
ACLU: Immigrant Police Misconduct Hotline
ACLU MI has recently launched and announced the misconduct hotline for Michiganders to report instances of police misconduct or abuse based on immigration status (or assumptions about immigration status).
If you or a loved one have been pulled over, harassed, arrested, or detained by a police officer because of actual or perceived immigration status (e.g., skin color, spoken language, or name), you are encouraged to call the hotline and leave a message detailing the experience. The ACLU of Michigan is committed to investigating those reports and will assist in taking action against police departments when possible.
Flyers are also available in 4 different languages:
Arabic
Bangla/Bengali
?English
Spanish
"Sometimes it seems like to tell the truth today is to run the risk of being killed. But if I fall, I'll fall five-feet four-inches forward in the fight for freedom." -Fannie Lou Hamer