---
October 31, 2022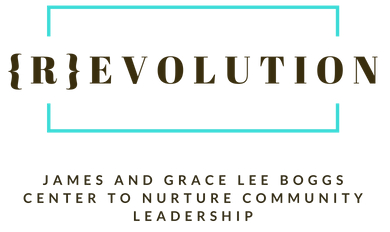 Thinking for Ourselves
Violations of decency
Shea Howell
The letter outlines a framework for moving toward a negotiated settlement that "would presumably include incentives to end hostilities, including some form of sanction relief, and bring together the international community to establish security guarantees for a free and independent Ukraine that are acceptable for all parties, particularly Ukrainians. The alternative to diplomacy is protracted war, with both its attendant certainties and catastrophic and unknowable risks."
The letter was welcomed by CODE PINK as a first step toward a ceasefire and a diplomatic settlement. They rightly acknowledged that this letter was the result of months of grassroots activism urging a diplomatic solution to the crisis. CODE PINK points out that while "skeptics argue there's no point in trying to negotiate with Putin because he's not interested in peace talks," Putin recently said he "wanted Ukraine and Russia to immediately return to the negotiating table. If Ukraine and Russia can negotiate the flow of grain exports out of the Black Sea, international inspections of a nuclear reactor and prisoner exchanges, the two countries can also negotiate an end to this disastrous war–provided the US does not torpedo the negotiations with promises of more and more weapons and talk of weakening Russia for regime change."
But CODE PINK was virtually alone in welcoming this call for negotiations over war. Within 24 hours, the letter was withdrawn and the signers were claiming it was "mistakenly" released. Most democrats and numerous donors were outraged by the letter. Twitter, even before Elon Musk, heaped crass criticisms on the writers. Not surprisingly, most of the news coverage has been about the withdrawal of the letter and the political implications of it on the upcoming elections. There has been very little discussion of its substance. Yet it is the motivation and substance of the letter that should be discussed.
The letter begins by acknowledging the global dangers of this moment, affirming President Biden's acknowledgement that World War III is "something we must strive to prevent." The authors explain:
The risk of nuclear weapons being used has been estimated to be higher now than at any time since the height of the Cold War. Given the catastrophic possibilities of nuclear escalation and miscalculation, which only increase the longer this war continues, we agree with your goal of avoiding direct military conflict as an overriding national-security priority.
Only weapons dealers benefit from a "prolonged conflict."
The letter urges President Biden "to pair the military and economic support the United States has provided to Ukraine with a proactive diplomatic push, redoubling efforts to seek a realistic framework for a ceasefire."
In another letter that got almost no press, a group of religious leaders urged Biden to move toward arms control negotiations. They explained, "Subjecting humanity and the planet to this kind of danger from the threat of nuclear weapons is not only a flagrant violation of international law but also an affront to human decency and the values of the world's religious traditions."
The administration is putting our future in the hands of weapons of mass destruction. We need to embrace "decency" and the "values" that affirm life. These are matters of our souls.
---
Weekly highlight
Submit comment to MI Supreme Court for renter protections!

Did you know that the Michigan Supreme Court has the power to make court rules that can permanently protect renters in Detroit and all of Michigan?
The Michigan Supreme Court is considering amendments to MCR 4.201 that would codify changes made to eviction courts during the pandemic and help protect renters. The landlord industry has mobilized and submitted over 1,000 comments in opposition to these proposed changes. Please send in comments SUPPORTING the proposed rules to protect renters!
One of the MI Supreme Court's proposed rules to protect renters will automatically stop all evictions for at least 14 days to allow tenants time to apply for rental assistance, and up to 30 days if a rental application is approved. Many evictions can be prevented if tenants have enough time to get legal counsel and apply for rental assistance.
Other rules the MI Supreme Court is proposing to protect renters:
Jury demand does not need to be made at first hearing
Landlord must put proofs on the record to obtain a default judgment
All cases must have two hearings; no eviction judgments can be issued at the first hearing without personal service
Tips for writing a public comment statement, instructions on where to submit comment, and a one-pager explaining the proposed changes can be found HERE. Comments must be made by Tuesday, November 1.
---
What we're listening to
Flint mother turned activist, Melissa Mays, visits #WaterWednesday to weigh in on the ongoing Flint lawsuit regarding the prevailing water crisis. Mays explains the multiple lawsuits that could affect Flint residents as they are ongoing.
Piper Carter Podcast:
Episode #153: Community Advisory Council

According to Detroit's current city charter, the purpose of these Community Advisory Councils is to improve citizen access to city government. The Community Advisory Council (CAC) is established according to Article 9 Chapter 1 of the Charter and by an ordinance that was mandated there. CAC's are the only elected body in the Detroit government to be created by petition.
Learn more about the CAC
On this episode, podcast host Piper Carter interviews candidates running for the CAC
---
What we're readingWhere Water Flows, Life Thrives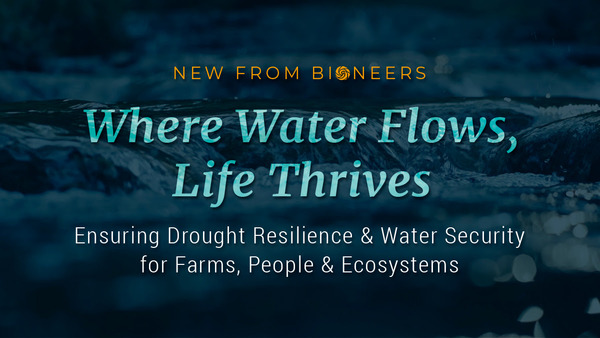 Check out the multimedia project from Bioneers that calls for its readers to reflect on their relationship to water. The series focuses on the water scarcity facing arid regions, highlighting innovative designs and far-sighted strategies based on principles drawn from conservation hydrology, permaculture, regenerative agriculture, and keystone species restoration that demonstrate that there are existing strategies and practices we can implement to sustainably steward our most precious resource and ensure water security for all life.
Heads up: you'll want to check out this presentation from a desktop or laptop for maximum enjoyment of its graphicsExplore the series
Riverwise Magazine
Special Citizen Empowerment Issue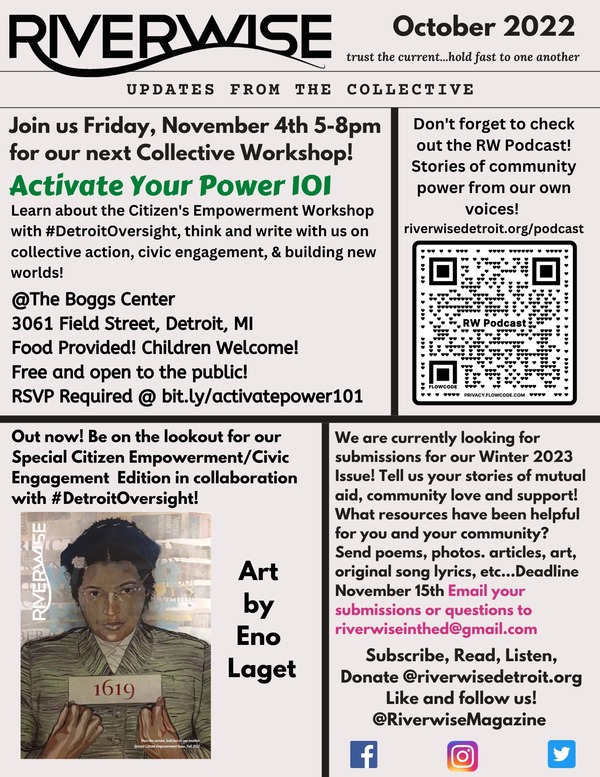 Catch a copy of the latest, special edition of Riverwise, focused on community empowerment for the sake of the upcoming elections. This issue is dedicated to people-powered civic education and serves as a Detroiter's guide to learning the basics of local government, understanding how we leverage our collective political power, and uplifting the stories of those who fight for and win justice for all.
Developed in conjunction with #DetroitOversight it also goes hand in hand with a training guide which will be available online so that anyone can bring these simple and effective lessons to their community.
Read it here or save your spot for their upcoming event, Activate Your Power 101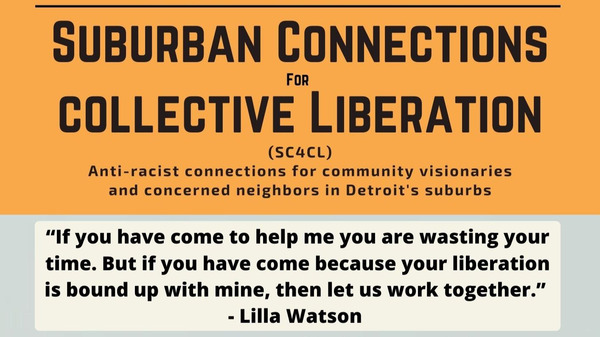 The Suburban Connections for Collective Liberation recently released their latest newsletter, featuring collective action, gatherings, and neighbors supporting each other in Metro Detroit's suburbs throughout the summer and fall. With elections approaching, they're asking readers to ponder, "How are we working together for long-term, sustaining, supporting communities in the suburbs? What can we imagine together? How do we get there?"
Check out their newsletter here and keep in touch with them using this link




The Coalition for Police Transparency and Accountability released an updated letter to the Department of Justice, calling once again for a follow up on the investigation of Detroit's Police Deparment. The updated letter comes after another killing of a young man by Detroit police officers after a failed attempt at deescalating a mental health crisis. The CPTA continues to call for accountability from DPD and urges the DOJ to take action.
"But in the end, yet another Detroit Black man is dead as the Detroit Police Department continues to conduct business as usual, and the evidence available to the Department of Justice about problems in the police department continues to mount."
Read the letter here
---
Uplifting & Supporting our Community
The High Stakes for Justice & Democracy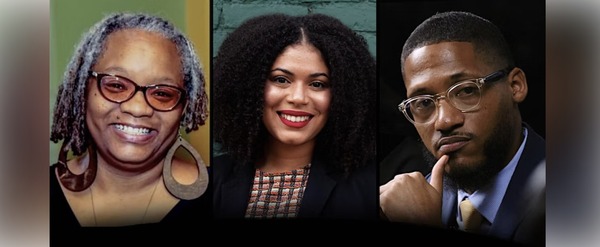 Join host, Orlando P. Bailey at the new Detroit Public Theatre for a live, interactive conversation with special guests Tawana Petty of Petty Propolis and Erin Keith of Detroit Justice Center.

The event is free and open to the public, which will only be held in person with no live streaming.

Wednesday, Nov. 2, 2022
Doors open at 6:30 p.m., Program will start at 7:00 p.m.
Detroit Public Theatre
3960 Third Avenue, Detroit, MI 48201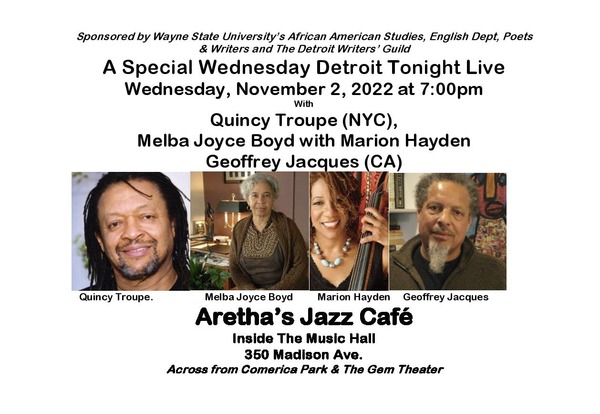 Looking for options this Wednesdsay? Check out this live event happening at Aretha's Jazz Cafe:

A Special Wednesday Detroit Tonight Live with:
Quincy Troupe, Melba Joyce Boyd (w/ Marion Hayden), and Geoffrey Jacques
Aretha's Jazz Cafe (inside the Music Hall)
350 Madison Ave. Detroit, MI 48226

The event is free — bring a friend or yourself and have a good time.


Detroit City Orchestra Plus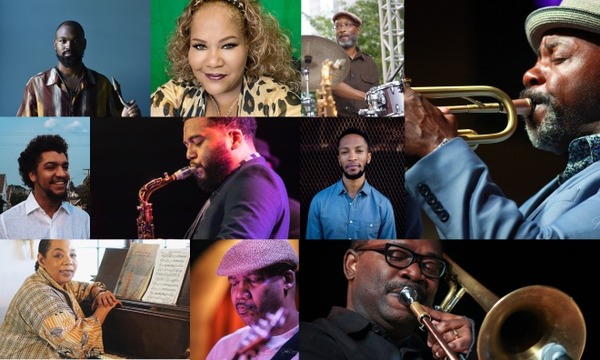 Join the Detroit Symphony Orchestra in the Cube for the debut of the Detroit City Orchestra Plus, an all-star Detroiter band celebrating the diversity of music pioneered in Detroit, from blues, rock, soul, R&B, jazz, and beyond. All compositions and arrangements are by Detroit artists, including Marcus Belgrave, Stevie Wonder, Holland–Dozier–Holland, John Lee Hooker, Walt Szymanski, Marcus Elliot, and more.

Sunday, Novmber 6, 2022 – 6pm
The Peter D. and Juli F. Cummings Cube
3711 Woodward Ave., Detroit, MI 48201

Purchase tickets



No More Police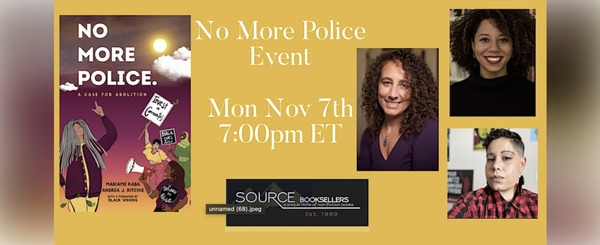 Monday, November 7 Source Booksellers will be celebrating the release of No More Police: A Care for Abolition by Mariame Kama and Andrea J. Ritchie with a foreword by Black Visions. They'll be joined by co-author, Andrea Ritchie, artist, abolitionist, and attorney, Nikkita Oliver, Esq., M. Ed. (they/them) and Detroit Justice Center's Amanda Alexander (she/her).
A free ticket include access to the event and a book tickets includes access and a copy of the book. Our event are free and open to the public.
Monday, November 7, 2022
7pm – 8pm EST
Source Booksellers
4240 Cass Avenue, Ste. #105 Detroit, MI 48201
Reserve your spot
Can't make it but want to look out for future events? Check out their event, 'From Gold to Glory' to celebrate the book written by Jerry Cummings of Harold Melvin and the Bluenotes happening Sunday, November 20. Racial Equity Workgroup – call for participation

This Racial Equity Workgroup will support the Michigan Opioids Task Force in developing a strategy to eliminate racial inequities in the response to overdose and resulting disparate outcomes in the state of Michigan. The Racial Equity Workgroup will meet monthly, or at a frequency defined by workgroup members, to accomplish the following goals:
1.Commit to ongoing learning from Black, Indigenous, and People Of Color (BIPOC) with lived experience, racial justice advocates, and analyzing data disaggregated by race and ethnicity related to health equity for people who use drugs and others affected by the overdose epidemic
2. Develop a strategic action plan using key findings and lessons from the Workgroup to
guide the Michigan Opioids Task Force in developing a State Opioid Strategy and
transforming systems to be more racially equitable
3. Act as an accountability partner to Michigan Opioids Task Force by supporting racially
equitable actions and challenging racially inequitable actions
Learn more and apply here
Detroit Disability Power Vote Action


Did you know that more than a quarter of people have disabilities, including more than 128,000 of us here in Detroit? There are vital amendments to the state constitution on the ballot, including two that directly affect people with disabilities: the proposals to guarantee reproductive rights and expand voting access.

DDP is looking for folks to join them in their efforts to increase voter turnout in Detroit. They are a non-partisan organization, so these opportunities are focused on increasing turnout by helping people make a vote plan, as well as connecting the dots between what the local disability community needs/wants and our engagement in the democratic process.
Tuesday November 8th (Election Day), they have shifts throughout the day where you'll be doing the following:
In-person voter protection at various Detroit polling locations,
encourage voters to fill out a survey on polling site accessibility,
ensure no voter suppression is happening (you'll get trained in advance on how to report/address it),
and celebrate your neighbors voting!
In line with DDP's core mission and values, we have structured these opportunities to be highly accessible and very flexible to meet a range of accommodation needs. Lunch will be provided and gas stipends if requested.
Unsure about signing-up? Don't hesitate to hit up Rami, DDP's
Community Organizer (ramiro@detroitdisabilitypower.org) to learn more.
And if the google sign-up form for these GOTV volunteer opportunities
(bit.ly/CoreCityVotes) is inaccessible to you, please let them know ASAP
and they'll provide an alternative.
To participate, go to bit.ly/CoreCityVotes and fill in their easy form.
---
Resources
How to find, contact, and donate to your local abortion fund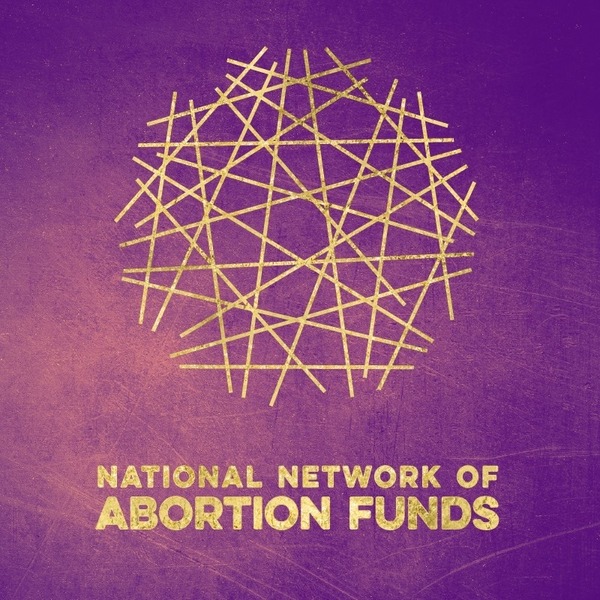 The National Network of Abortion Funds lists abortion funds which are independent, grassroots organizations developed to support the specific needs of their communities. Whether it's funding procedures, abortion pills, transportation and lodging when travel is required, childcare, doula and emotional support, or other needs voiced by people seeking abortions, funds are finding innovative and compassionate ways to get people the abortions they want and need. Find support in your state
Low-Income Household Water Assistance Program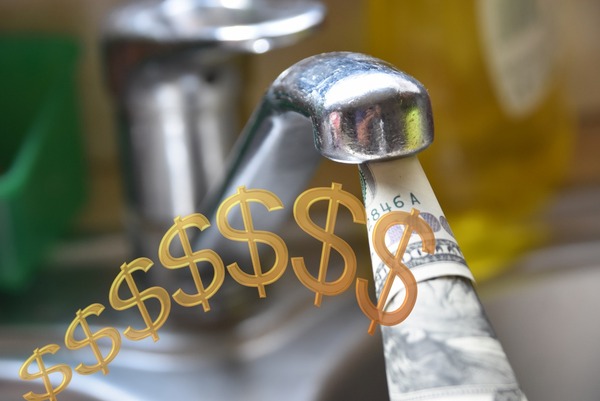 This new Federal program offers assistance to those who are facing water shutoffs or are in need of reconnecting their water utility. Freshwater Future lists additional information and ways to apply for assistance, categorized by state. The program prioritizes those who need their water reconnected or are facing imminent shutoffs. You can read more and apply here.
ACLU: Immigrant Police Misconduct Hotline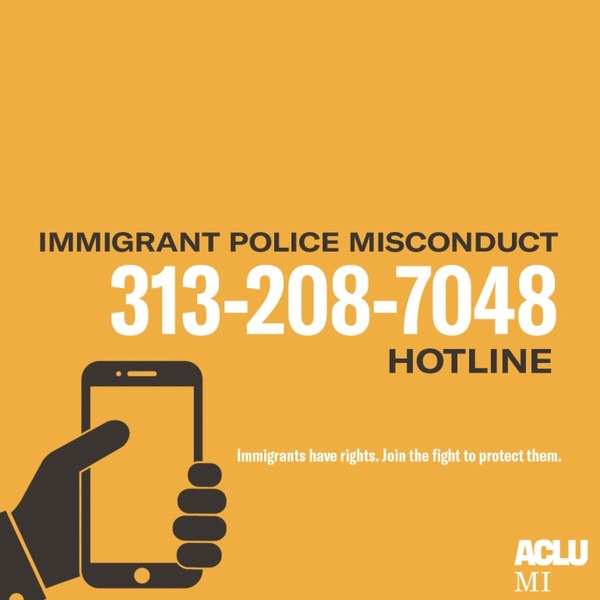 ACLU MI has recently launched and announced the misconduct hotline for Michiganders to report instances of police misconduct or abuse based on immigration status (or assumptions about immigration status).If you or a loved one have been pulled over, harassed, arrested, or detained by a police officer because of actual or perceived immigration status (e.g., skin color, spoken language, or name), you are encouraged to call the hotline and leave a message detailing the experience. The ACLU of Michigan is committed to investigating those reports and will assist in taking action against police departments when possible.
Flyers are also available in 4 different languages: Arabic
Bangla/Bengali
?English
Spanish
---
"Jazz is the only unhampered, unhindered expression of complete freedom yet produced in this country." -Duke Ellington
---