October 3rd, 2022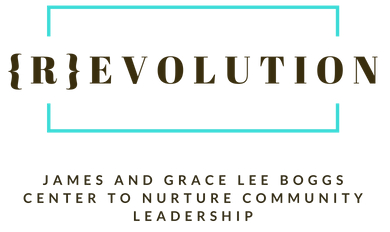 ---
Thinking for Ourselves
Protecting public land
Shea Howell
Since the end of WWII, the United States has built the largest military power on the globe. Military spending enjoys widespread support from Democrats and Republicans. With the attack on the World Trade Center and the following decades of war, military spending has accelerated. A state of permanent war mentality grips much of the country. Today we spend more on the military than China, India, Russia, United Kingdom, Saudi Arabia, Germany, France, Japan, and South Korea — combined. The United States has also historically devoted a larger share of its economy to defense than many of its key allies.
Few people are willing to challenge what seems an unending commitment to the expansions of the materials of war. Until now. People in northern Michigan are objecting to the proposed expansion of a military base in Grayling. They are asking for our help in providing comments to the Department of Natural Resources (DNR) against the proposed expansion of Camp Grayling by roughly 162,000 acres of public land. This would more than double the size of the current footprint of 148,000 acres.
Camp Grayling is the largest National Guard training facility in the US.  It includes thousands of acres of forested lands and is linked to major watersheds. It also "offers an urban environment that simulates small towns in Michigan. "[Grayling has] roundabouts and paved streets and underground tunneling with sewer systems and multi-floor complex buildings. All of those things provide an environment that's extremely useful when we talk about mobility or ground mobility," says Col. Scott Meyers, the commander at Camp Grayling
The National Guard has given no reason for the proposed expansion. They are ensuring people in the communities that there are no plans for live fire, road building, or alterations in the landscape. The guard says the space would be used for "low impact training exercises" like drones or camouflage practice. In response to initial public outcry, the Guard proposed a buffer zone of a mere 1,500 feet around especially vulnerable water sources like the Au Sable and Manistee rivers. They also pledge to not use the firefighting foam linked to PFAS which is already polluting the land and waters. Testing of neighboring drinking water is a constant practice to protect people.
Many residents question these pledges. Tim Minotas of the Sierra Club noted,"Military bases have an alarming history of contaminating our land and water. This expansion would nearly double the size of Camp Grayling and put numerous communities, ecosystems, and species at risk. Our watersheds must be protected — we cannot afford to pollute any more of our wetlands, rivers, or lakes."
Behind this expansion is the desire of government, military, and business interests to turn Michigan into a testing ground for the development of more weapons and techniques dedicated to war and destruction. Recently the National Guard announced a new effort to create military and business partnerships using Camp Grayling and related areas as testing grounds. Army Maj. Gen. Paul Rogers, adjutant general and director of the Michigan Department of Military and Veteran Affairs. "Michigan's military training areas provide unique opportunities for defense industry innovators to generate and test ideas that solve mutually complex problems."
Taking public land so that businesses can make more money making more weapons is a bad idea. This will only intensify the risk of death and pollution to all of us. It is not a path to a sustainable future. Take a moment and send your thoughts to the DNR. Encourage them to reject this give away of public land. You can submit comments online at an interactive map of the proposed expansion area or e-mail DNR Director Dan Eichinger at: DNR-Camp-Grayling@Michigan.gov.
_______________________________________________________________________________
Weekly highlights
ShotSpotter Detroit Week of Action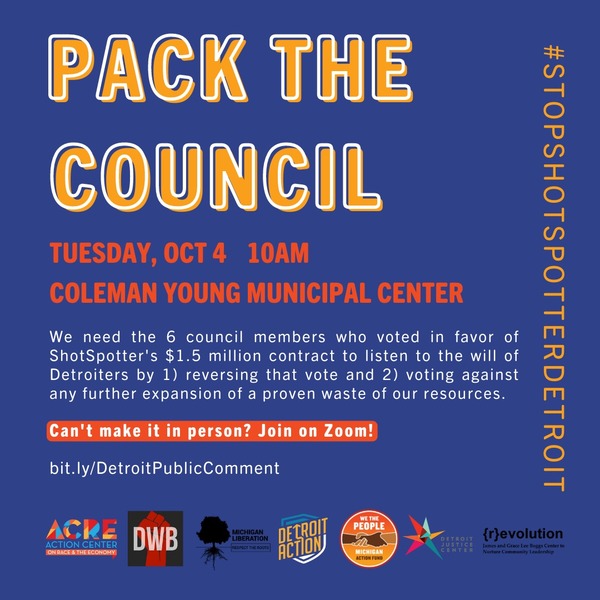 Once again, the vote on the approval of $7M in ARPA funds for ShotSpotter technology has been postponed to Tuesday, October 4 at 10am. Following the overwhelming amount of comments from the previous week, over 100 people showed up to the meeting between Zoom and in person, mostly opposing the technology while others supported it with reasoning being that they believe it will provide safety considering the amount of gun violence in Detroit's neighborhoods. Others argued and reported data and studies on the inaccuracy of shot detection, among other defects of the surveillance tool.
Later in the meeting, City Council had discussion about the vote, with majority of commentary leading to seeking funding outside of ARPA to fund the contract extension. Other councilmembers questioned what alternatives could look like, calling for data from those who spoke in favor of funding alternatives since so many opposed ShotSpotter as a safety measure.
Here's some data conducted by Campaign Zero displaying what residents have defined as alternative sources to apply funding to for safety measures in District 1 and District 4.
Attend & give public comment at the Detroit City Council meeting about ShotSpotter
Tuesday, October 4, 2022; 10am 
2 Woodward Ave., 13th floor Detroit, MI 48226
or
via phone: (312) 626 6799 – Meeting ID: 858 4690 3626
or
online
Tips for public comment: 
Telephone participants, raise your hand by pressing *9
Web participants: Raise your hand by clicking raise hand in the application or pressing:

?Windows computer = [ALT] + [Y]
Apple computers = [OPTION] + [Y]

?You will be called on in the order in which your hand is raised
All time limits set by the meeting Chair will still be enforced
Any hands raised after the Chair ends submission of public comments, will not be able to speak at the meeting
Additional readings regarding ShotSpotter:
What we're listening to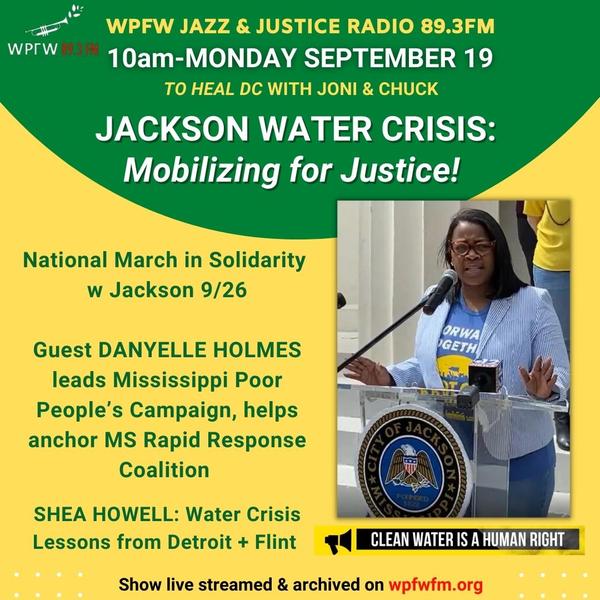 Jackson Water Crisis: Mobilizing for Justice!
?
Activist and organizer, Danyelle Holmes and community activist and writer, Shea Howell were special guests of WPFW Jazz to discuss the importance of water rights as a human right with Jackson, Mississippi in mind. Holmes provided context of what's happening on the ground in Jackson as Howell lended some lessons learned from the ongoing water crisis taking place in Detroit & Flint.
Listen here
New World Coming: To Hope is to Build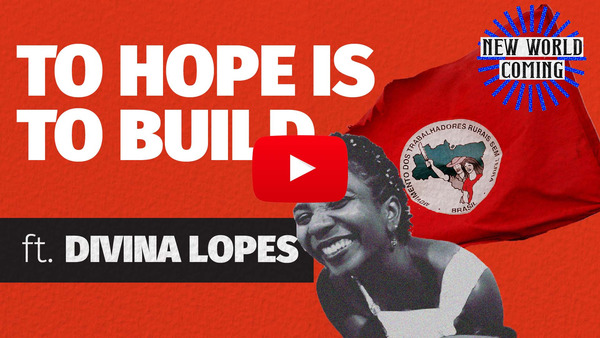 The Peoples Forum presents their most recent episode in their interview series, New World Coming where the platform is used for political education and critical conversations. In this episode, special guest Divina Lopes and host, James Counts Early discuss the consequences and expectations of the Presidential Election which took place Sunday, October 2nd in Brazil, the historical conditions facing the Black and Afro-descendant working class of Brazil, how quilombola communities can teach us about what it will take to build a new society, and why solidarity ties amongst countries in Latin America are important for the global struggle of the working class.
James Counts Early is longtime thinker and collaborator of Afro-descendent movements and Black liberation struggles in the Americas.
Divina Lopes is a popular educator, organizer, militant, and member of the National Coordination of the Landless Workers' Movement, or Movimiento Sin Tierra (MST) in Brazil.
What we're reading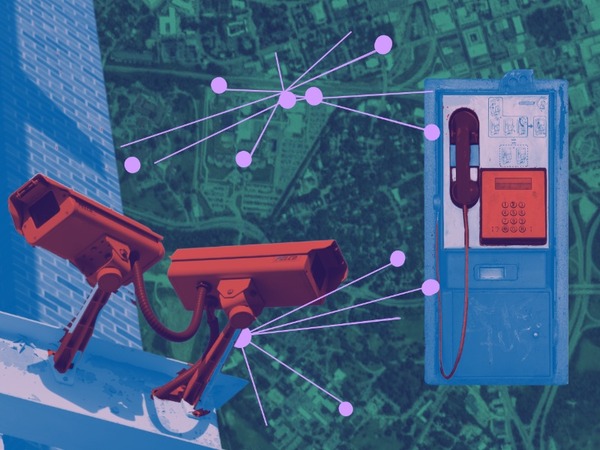 'A modernized, streamlined incarceration experience.' New prison technology surveils life on both sides of the wall.
Photo courtesy of Scalawag Magazine
Earlier this year, North Carolina handed out free tablets to every incarcerated person in the state. For Scalawag contributor Lyle May, it was a massive leap from the single wall-mounted phone he had shared with 23 other men on Death Row. Lacking any context in the carceral world, the Android device felt alien to him at first.
As beneficial as access to communication is to the incarcerated population, even despite the fees all of these services charge, it also means something else for prison officials: A new, amplified way to gather information from prisoners—and anyone communicating with them. Technological advances behind bars increase the body of knowledge built by prison officials by seamlessly integrating surveillance with the ordinary course of life and making prisoners dependent on it in the process.
As Lyle writes: "The only private conversation in prison is the one you don't have."
Read more here

From Food Justice to Liberation: Building community power through community gardens & urban farms: In this brief created through the contribution of organizations within a learning circle, presents findings to help understand how agricultural spaces created and led by Black and brown people help raise community consciousness about healthy food systems, create opportunities for resident leadership and skill development, promote local economic development, and provide healthy alternatives to the typical commodified foods that are available in marginalized communities. – Read it here
Also from Praxis, catch a webinar happening November 15 involving organzations who participated in the learning circle for the report above. They have a couple blog posts on Shifts in Reproductive Justice post-Dobbs and The Reality of Childbirth in Prisons
Here's a few things they'd like you to take action on:
Uplifting & Supporting our Community
Visionary Organizing Lab: 
Building Blocks of Visionary Organizing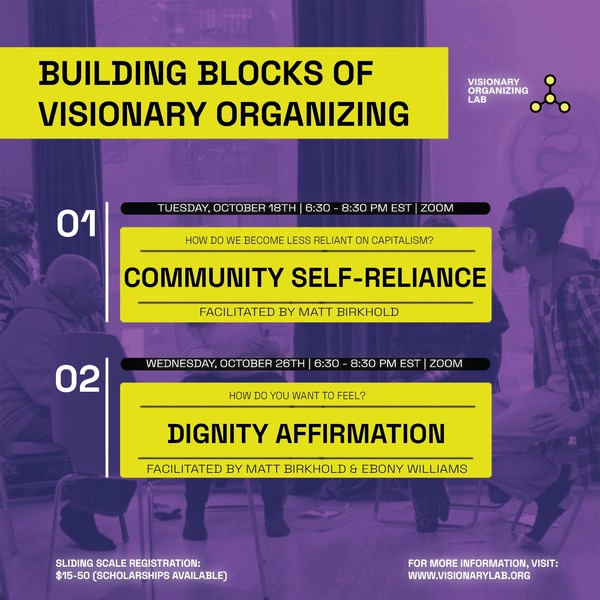 Visionary Organizing Lab announces their upcoming workshop offerings for October, focused on visionary organizing. Workshops will focus on what it means to become less reliant on a capitalist-driven and -centered system and to become more focused on self-sustainability and creating dignity affirming systems. Both offered as 1-day, 2-hour workshops, 'Community Self Reliance' will be offered Tuesday, October 18 and 'Dignity Affirmation' on Wednesday, October 26. Both classes will be held on Zoom from 6:30-8:30pm EST.
Can't make it and want to stay in touch for future happenings? You can keep up with them on Instagram, Facebook, or Twitter

Join the Eastside Solutionaries Collective for their 2nd annual event: Eastside Solutionaries Celebration. You can expect an afternoon of conversation, connections, creativity, and celebrating as they alongside others continue to build power in their communities and within themselves.
Resources and participatory activities will be available onsite at an intimate space within the Jefferson-Chalmers neighborhood. Come enjoy music, connecting with others, and conversing with like and unlike minds.
Sunday, October 16, 2022, 12-4pm
Feedom Freedom Kulture HUB
291 Manistique Detroit, MI 48215
Those interested in volunteering can sign up here while those who'd like their organization involved in the event can register here.
Have questions? Reach out: info.solutionaries@gmail.com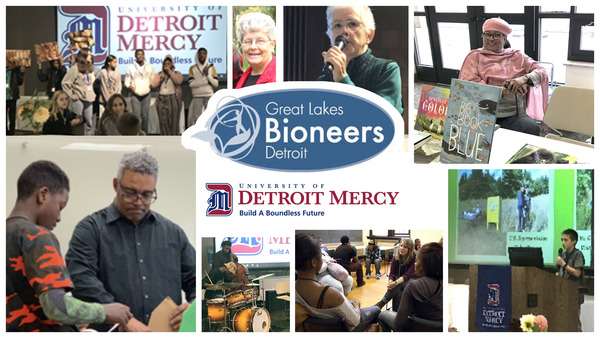 There's still time left to register for the 17th annual Great Lakes Bioneers conference, happening October 14-15. Here's what to expect:
Tours of environmental projects
Concurrent learnshops
Vendors and exhibitors
Planet Detroit panels and awards
Special youth programming & learnshops
Discounted registration still available until October 7. Need help covering registration costs? Email connect@planetdetroit.org for financial assistance.
Help Puerto Rico by donating to Community Response Fund to Hurricane Fiona
ORIGINAL TEXT FROM MARÍA FUND ORG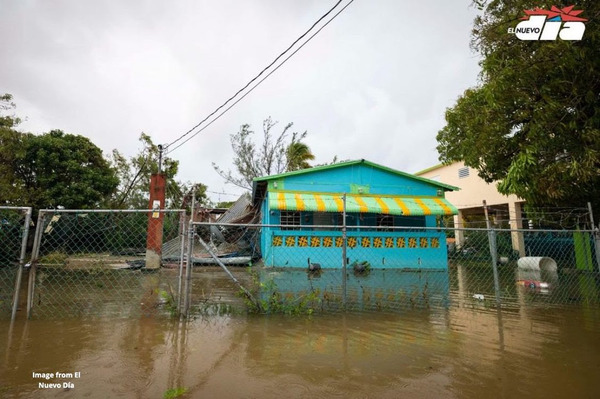 OPEN LETTER TO OUR COMMUNITY:
In the absence of an efficient response plan from the local government, and the need to facilitate international solidarity, María Fund launched on, September 19, 2022, the Community Response Fund to Hurricane Fiona, together with the organizations Taller Salud, HASER, Federation of Teachers of Puerto Rico, Ayuda Legal Puerto Rico, Revista étnica, Agitarte, The Institute for Agroecology and Casa Tallaboeña (Camp against Ashes in Peñuelas). This collaboration is organized as one that responds to the needs of the people and seeks to connect response funds directly with communities. The Hurricane Fiona Community Response Fund's primary goal is to address both immediate needs and the work of organizing our long-term' power to move toward the Puerto Rico we deserve.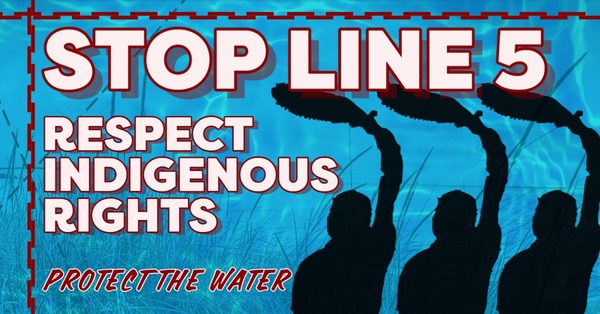 Canada's Enbridge corporation has requested a permit to build an oil tunnel under the Straits of Mackinac in the Great Lakes. The U.S. Army Corps of Engineers (USACE) is taking public comments on the scope of their Environmental Impact Statement (EIS) for this project.
Public comments are being accepted until Oct. 14, 2022 which can be submitted here. You can find a sample writing to submit, or craft to your own words here.
Resources
How to find, contact, and donate to your local abortion fund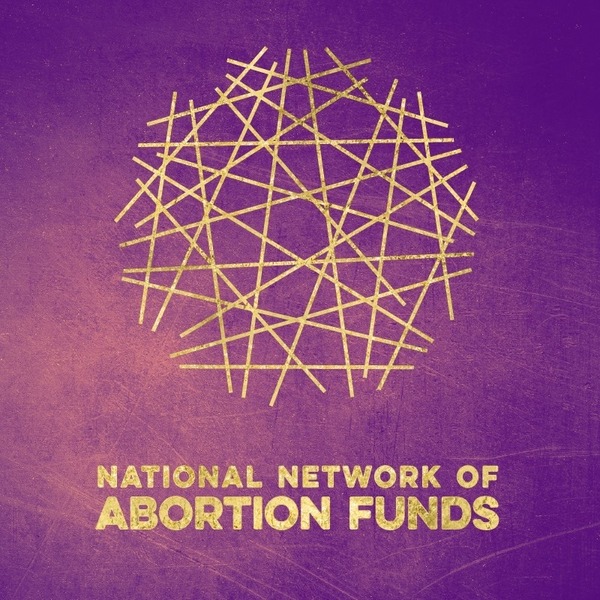 The National Network of Abortion Funds lists abortion funds which are independent, grassroots organizations developed to support the specific needs of their communities. Whether it's funding procedures, abortion pills, transportation and lodging when travel is required, childcare, doula and emotional support, or other needs voiced by people seeking abortions, funds are finding innovative and compassionate ways to get people the abortions they want and need. Find support in your state
Low-Income Household Water Assistance Program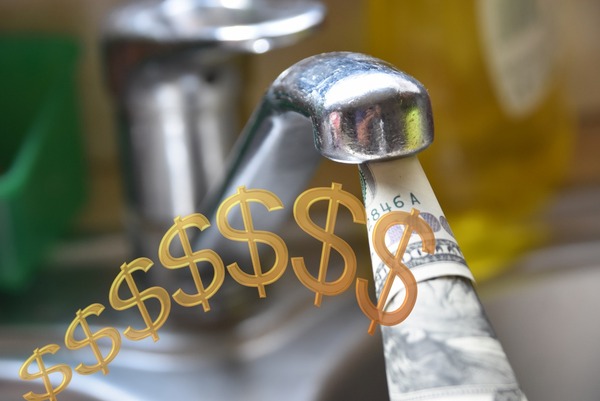 This new Federal program offers assistance to those who are facing water shutoffs or are in need of reconnecting their water utility. Freshwater Future lists additional information and ways to apply for assistance, categorized by state. The program prioritizes those who need their water reconnected or are facing imminent shutoffs. You can read more and apply here.
ACLU: Immigrant Police Misconduct Hotline
ACLU MI has recently launched and announced the misconduct hotline for Michiganders to report instances of police misconduct or abuse based on immigration status (or assumptions about immigration status).
If you or a loved one have been pulled over, harassed, arrested, or detained by a police officer because of actual or perceived immigration status (e.g., skin color, spoken language, or name), you are encouraged to call the hotline and leave a message detailing the experience. The ACLU of Michigan is committed to investigating those reports and will assist in taking action against police departments when possible.
Flyers are also available in 4 different languages:
Arabic
Bangla/Bengali
?English
Spanish
"It wouldn't be strange that there had been civilization on Mars, but once capitalism got there it would finish the planet" -Hugo Chavez