October 5th, 2021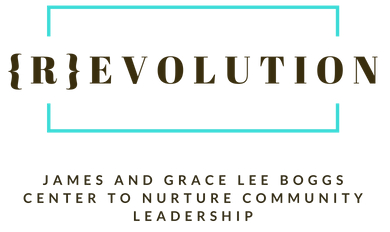 ---
Thinking for Ourselves
Housing as a human right
Shea Howell
October is often a cruel month in Detroit. It is the time of foreclosures for overdue taxes and land sales through public auction.  This year, an unprecedented efforts by public and private groups will make tax evictions less likely. Wayne County officials are trying to avoid foreclosures on occupied homes and the Stay As You Pay program is designed to exempt people who are struggling with finances from property taxes.  Still officials say somewhere between 18,000 and 25,000 homeowners are at risk in Wayne Country of losing homes.
Along with evictions related to tax foreclosures, many Detroiters face eviction due to inability to pay rent during the pandemic. A recent survey in Michigan identified more than 100,000 people facing foreclosure or evictions. With the ending of the CDC freeze on evictions this week, the future is precarious.
The immediacy of the crisis draws our attention away from the longer term trends that shape it. Over the last 20 years, Detroit has been transformed from a city of homeowners to a city of renters. A recent article by Bonsitu Kataba-Gaviglio, deputy legal director of the ACLU of Michigan notes:
"Once a national leader in Black homeownership, a majority of Detroit residents now live in rental properties. That, combined with high poverty rates, results in a shocking number of evictions. In 2016, for example, there were 6,664 evictions in Detroit, according to researchers at Princeton University's Eviction Lab. That amounts to more than 18 families losing their homes every single day."
Along with the housing crisis in 2008, many Detroiters were forced out of their homes by inaccurate and inflated property taxes. In 2017, Mayor Duggan attempted to adjust assessments, but most studies demonstrated that Detroit homeowners are still over assessed. Last year the Detroit News documented that home owners were over-assessed by at least $600 million since the great recession.  The News also documented that more than 90% were overtaxed by an average of at least $3,700 between 2010 and 2016.  Roughly 1 in 10 of Detroit tax foreclosures between 2011 and 2015 are attributed to the city's inflation of property assessments. During that time 100,000 properties were foreclosed.
There are broad based coalitions advocating to address these injustices, but the cold fact remains that people's lives have been disrupted. Detroit has lost valuable community members and many neighborhoods are suffering as families have been forcibly moved out, leaving homes empty.
The long term trend is clear. City policy combined with banking practices are driving out African Americans, while welcoming in younger, whiter homeowners. The percentage of African Americans who own their own homes dropped in Michigan more than any other state, down to 40%. In contrast, home ownership rates for whites dropped 3%.
This drop in home ownership is coupled with the inability of African Americans to get mortgages. A recent report documented that in the metropolitan area African Americans are almost twice as likely to be denied a conventional home loan as white applicants. In 2017 African Americans received just 34 percent of all loan dollars coming into Detroit, whereas whites received 58 percent, up from 17 percent in 2007.
Behind all of these figures is the reality that intentional policies and practices by those in authority in our city are driving out long term residents, targeting neighborhoods that are predominantly African American.
There are many things we can do to turn this around. Establishing legal protections, initiating fair assessments, restoring homes to those unjustly foreclosed upon, and providing low cost homes to those without shelter are all possible. Our task is to forge the political will to make sure "housing is a human right" is more than a slogan.
What We're Watching
Holding Down the Fort
Detroit filmmaker, Kate Levy highlights the senior population who rely on Section 8 housing and are displaced from their homes due to developers who have become more concerned with profits from their Downtown Detroit developments than the population they have evicted. The film was originally released in 2016 but this revision extends the film, with unreleased footage for dated
context.
VIMEO STREAM: Holding Down the Fort
See more of Katy's work here
Uplifting & Supporting our Community
Detroit Visionary Community Fair
It is our time to bring together, in an outside, safe, masked environment, individuals and organizations on the east side and across our city. Our goal is to have those gather who are and have been visionaries committed to creating power and showing the world that another Detroit is happening.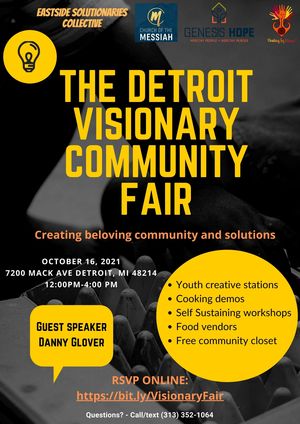 RSVP online using this link!
Making Room for Abolition
Lauren Williams is an artist-in-residence at the Detroit Justice Center exploring abolitionist imaginaries, realities, and the spaces inbetween. Making Room for Abolition is an installation of a living room that evokes critical conversations around what stands between us and a world without police and prisons. Situated in a domestic space, Making Room draws attention to our home's most quotidian objects and sounds and acknowledges how our homes and belongings reflect the world outside, especially in a city so deeply shaped by over-policing and carceral politics as Detroit. This experience is a provocation, not a vision, intending to posit possible futures; hint at how abolition demands that we evolve through time; and pose questions about an abolitionist world through the lens of a home.
Lauren's exhibit is a part of a series, Monolith, that will be on display at Red Bull Arts Detroit, October 8 – November 5. You can fiind details about the exhibit here.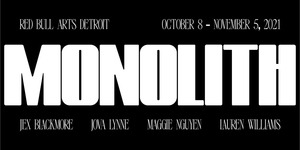 Great Lakes Bioneers Detroit
One Earth Community Conference


Find out more here and register by October 7 for an early bird discount!
What We're Reading
YES! A Better World Today Newsletter
Cooperation and Chocolate: The Story of One Colombian Community's Quest for Peace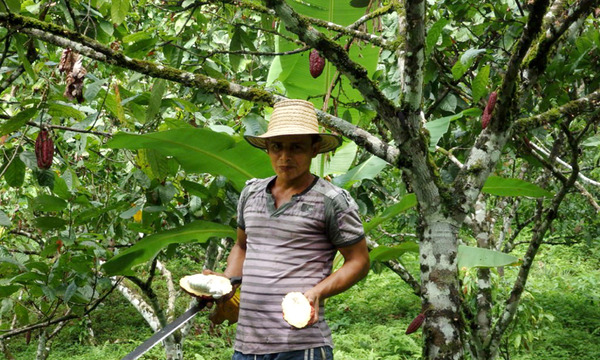 A community in Colombia is ditching traditional capitalist models in order to build a collective future. Read the full story here. 
YES! Fest: A Better World Rising – October 7-8, 2021
10 a.m. – 2 p.m. PT / 1 p.m. – 5 p.m. ET
Get your ticket HERE.
You'll hear lively discussions about the solutions and ideas that go into building a more equitable and sustainable world, and learn how you can help us advance solutions for the next 25 years. Read more about the schedule and speakers here.
Calling all writers!
YES! Magazine is looking for pitches for "reported stories, essays, and analyses that will explore personal approaches to activism, and simply, ways of being engaged in what is going on in our communities." Interested? Find out more detail and email pitches to spring2022@yesmagazine.org by October 22, 2021
"How is it possible for people and places to change so entirely that they lose any connection with what they used to be? Can a man adapt to new things and new places without losing a part of himself?"
? Abdelrahman Munif