September 26th, 2022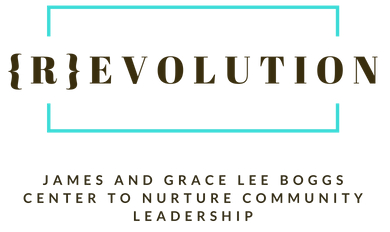 ---
Thinking for Ourselves
Dangeorus Silence
Shea Howell
The specter of nuclear war is haunting us. Vladimir Putin's recent speech made clear his willingness to consider the use of nuclear weapons. As he insisted that the invasion of Ukraine was in defense of Russian sovereignty, he declared, "If the territorial integrity of our country is threatened, we will certainly use all the means at our disposal to protect Russia and our people." He emphasized, "This is not a bluff."
This threat was combined with a risky political decision to mobilize Russia for a longer war, calling up 300,000 additional troops in a highly unpopular military draft. Further, Putin has backed a series of referendums to formally move regions of Ukraine into Russia.
These decisions, coming in the wake of Ukrainian progress in regaining territory, were greeted by the Biden administration with a commitment to continued military engagement. Speaking at the UN President Biden said, "We will stand in solidarity to Russia's aggression." He acknowledged that Putin was making "irresponsible nuclear threats.''
Much of the mainstream thinking has focused on these commitments by Putin and the very real possibility that as he suffers military defeats and domestic unrest, the likelihood of "strategic" nuclear attacks escalates.
Little has been said about the possibilities of the US doing the same thing. It is important for us to remember that we are the only nation to have used nuclear weapons. Twice. Currently, many people in our government are pushing for an escalation of military might, not a de-escalation toward a negotiated settlement.
This position was made clear by the responses in congress this week to the efforts of the Peace in Ukraine Coalition.  Under the leadership of CODEPINK, Veterans for Peace, Democratic Socialists of America, Massachusetts Peace Action, Women's International League for Peace and Freedom and other organizations, public demonstrations demanding a "ceasefire now" were held in multiple cities. Meanwhile, congressional offices were targeted for visits, urging members to vote against increased military spending for Ukraine. These efforts were met with no support.
After a sure to pass congressional vote at the end of this month, the US will have committed $67 billion since February to this war. The amount specifically for military weapons and intelligence could surpass $40 billion. To understand what this means, by comparison, this is 4 times the entire budget of the US Environmental Protection Agency, charged with addressing the global climate crisis.
CODEPINK co-founder, Media Benjamin said of the week of resistance to the war, "Further escalation should be unthinkable, but so should a long war of endless crushing artillery barrages and brutal urban and trench warfare that slowly and agonizingly destroys Ukraine, killing hundreds of Ukrainians with each day that passes. The only realistic alternative to this endless slaughter is a return to peace talks to bring the fighting to an end."
We are in the midst of what is being described as a slow moving Cuban missile crisis. Yet no one in public authority is showing any wisdom or commitment to peace. Rather, the US is digging in to push Putin out of power. Such efforts are endangering all life.  We do not know how many thousands of Ukrainians have died. We know that 12 million people have been displaced. We know that 80,000 Russian soldiers have been killed. We know the fertile lands of Ukraine have been poisoned by the waste of military conflict.
The Peace in Ukraine Coalition condemns the Russian invasion. But it recognizes that there can be no military solution. We encourage people who are thinking about peace, about justice and about the possibilities of creating a world that honors our interdependence, to support the efforts of this coalition. The drive by the US to dominate and dictate cannot be encouraged by our silence.
____________________________________________________________________________________________________________
Weekly highlights
ShotSpotter Detroit Week of Action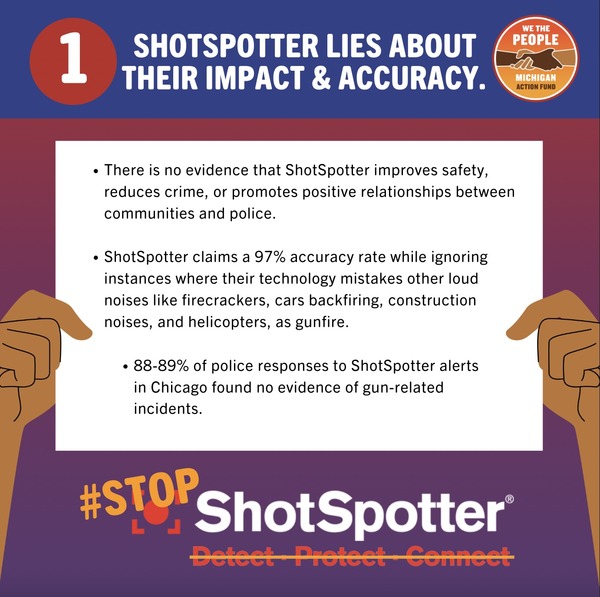 Last week we mentioned that Detroit City Council would be voting on the approval of $7M in ARPA funds to be allocated to ShotSpotter technology. However, it was announced at the start of the meeting that voting would be postponed until this week. Fortunately, that didn't stop the people from being heard as comments about the disapproval of ShotSpotter demanded the room for the first hour.
Later in the week on Thursday, Sept. 22, there was a town hall held by the Board of Police Commissioners to address local issues. ShotSpotter was conveniently on the agenda, though City Council's vote was postponed, as BOPC and other ShotSpotter supporters used cardboard headstone cutouts to woo the crowd. Other harmful rhetoric shared at the meeting included a DPD representative stating, "Nothing about ShotSpotter erodes the 4th Amendment," while shortly after, local pastor Maurice Hardwick followed up with, "I think we got too many damn rights in this country."
You can find a thread of live coverage from the meeting here. The BOPC hasn't posted the meeting footage yet, though it can be found here when it has posted.
Here's what the people had to say about that meeting: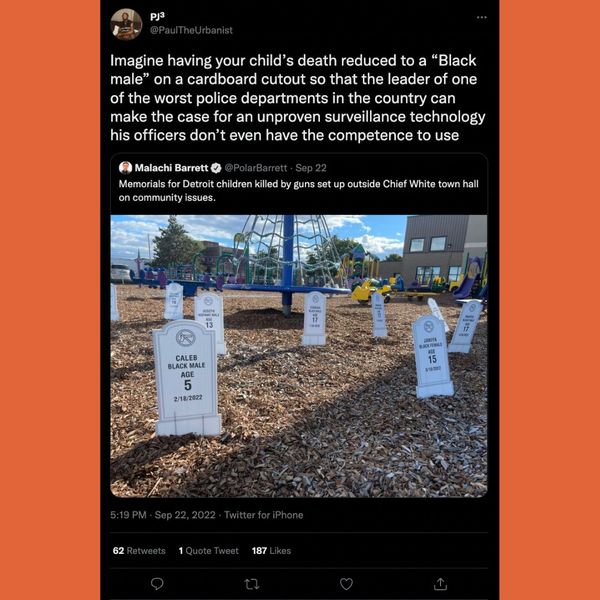 The fight is still on to speak up and out about the opposition of ShotSpotter technology as City Council will be presenting the issue as an item to be voted on this week. Thank you if you were one of the many who spoke out last week, thank you for showing up again this week to be heard.
Attend & give public comment at the Detroit City Council meeting about ShotSpotter
Tuesday, September 27, 2022; 10am 
2 Woodward Ave., 13th floor Detroit, MI 48226
or
via phone: (312) 626 6799 – Meeting ID: 858 4690 3626
or
online
Tips for public comment: 
Telephone participants, raise your hand by pressing *9
Web participants: Raise your hand by clicking raise hand in the application or pressing:

?Windows computer = [ALT] + [Y]
Apple computers = [OPTION] + [Y]

?You will be called on in the order in which your hand is raised
All time limits set by the meeting Chair will still be enforced
Any hands raised after the Chair ends submission of public comments, will not be able to speak at the meeting
 
 
Additional readings regarding ShotSpotter:
What we're listening to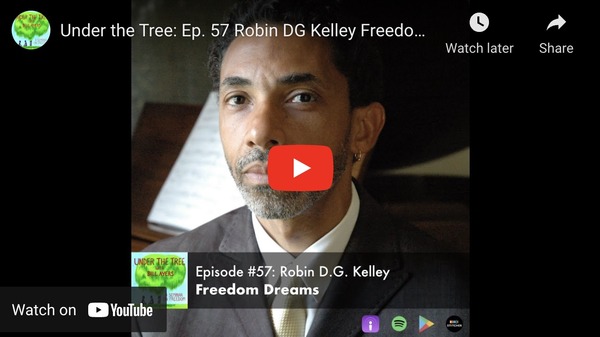 Under the Tree w/ Robin D.G. Kelley
During the Socialism 2022 Conference, podcast host, Bill Ayers had the opportunity to converse with Robin D.G. Kelley about his book Freedom Dreams: The Black Radical Imagination and his ideals of being a 'Marxist surrealist feminist who is not just anti something, but pro-emancipation, pro-liberation'. Ayers described the experience as one where "we released our radical imaginations in a generative and wide-ranging conversation. The conference was held in Chicago, with conversation facilitated by Haymarket Books.
#WaterWednesday w/ People's Water Board Coalition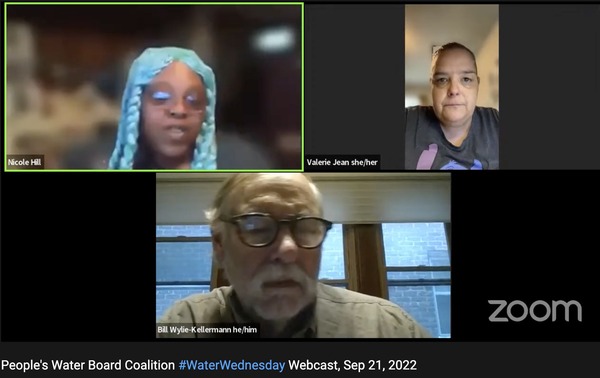 In this latest episode of #WaterWednesday, hosts featured retired pastor, author, and activist, Bill Wylie-Kellerman along with an incarcerated individual, Efren Paredes, Jr., who shared information about the contaminated water at Lakeland Correctional Facility in Coldwater, MI. Paredes elaborates on the issue after its reporting in Deadline Detroit, while water contamination issues have taken place since 2021.
Check it out here
What we're reading
Did you know??
It's Black Reading Month! And although September is coming to a close, our acknowledgement of Black authors and their ability to tell the histories of people in eloquent or sometimes straightforward ways shouldn't go unnoticed at any time of the year.
This list features books from Black authors that have been banned due to its truthtelling. Be sure to check them out or share with a young person who should know of these works and authors for awareness of their profound history.
'Roll of Thunder' as a love letter home
Image courtesy of Mississippi Book Festival and Penguin Random House
In this storytelling piece written by Adria R. Walker and published in Scalawag Magazine, the writer weaved a piece of themselves and their connection to Mississippi to Mildred Taylor, author of Roll of Thunder, Hear My Cry  as they share the commonality of being born in Jackson, Mississippi and being a writer.
The story mentions of Taylor receiving the Children's Literature Legacy Award in 2021, while Roll of Thunder  was removed from reading lists in the Burbank, CA school district due to its vivid address of the past.
Walker further elaborates on what this story about a Mississippi family did to make her feel seen as a writer thanks to Taylor, while acknowledging other writers from Mississippi and dedications made to the place despite its painful past that the author highlights people seem to want to forget.
"Because [Taylor] doesn't shy away from Mississippi's fraught past, nor does she embellish or languish in it, Taylor's works are love letters to the people of the Magnolia State. The author plainly focuses on the ways in which Black Mississippians fought back and resisted, while loving themselves and each other. She does all of this in books written for children and young adults, though her works are of significant value to adults, as well."
Read more here
Riverwise – Summer/Fall 2022 Edition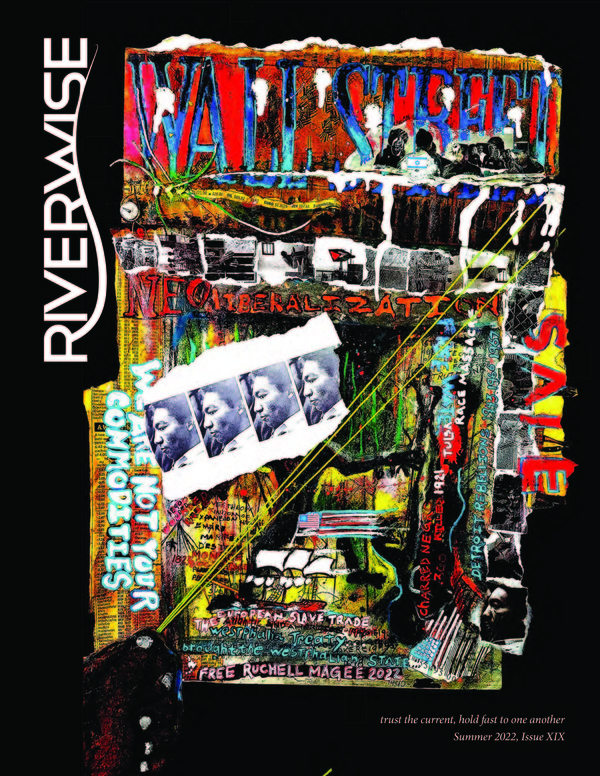 Have you grabbed your copy yet? The Riverwise Summer/Fall 2022 edition is now available at various local spots across Detroit. Not local and still want a copy? You can find an e-version on their site or reach out to request a physical copy to be mailed. Don't forget to subscribe!
Be on the lookout for a special edition to be soon released in your favorite local place!
Pick up a copy from Magazine Rack on Boggs Center porch!
Uplifting & Supporting our Community
Time is…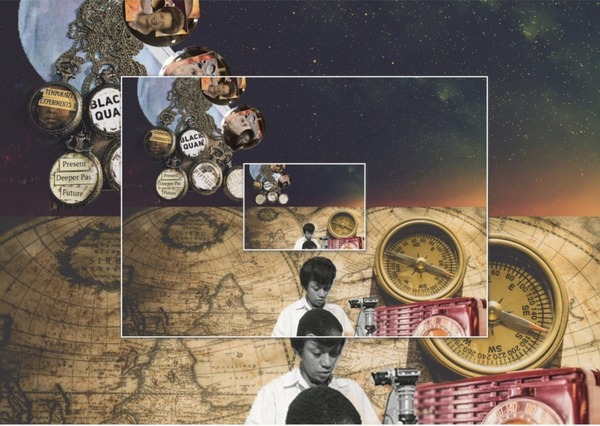 photo credit: Black Quantum Futurism, The Temporal Disruptors Digital Collage, 2018 – Arts at CERN
Guided by the work of Black Quantum Futurism's (BQF) Time Zone Protocols and Just in Timekit, this workshop will explore the natures of Time in temporalities such as healing, nature, grief, ancestral wisdom, and more. This gathering seeks to explore meanings of time beyond linear constructs and to imagine how new definitions can serve as a tool for community care and mobilization.
When: Two sessions/dates will be offered:
Session 1: Sunday, September 25th, 2pm-3:30pm
Session 2: Sunday, October 2nd,  2pm-3:30pm
Where: Birwood House Gathering Space
12605 Wyoming (corner of Wyoming and Fullerton)
Learn more about this workshop and register here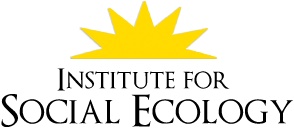 The Institute for Social Ecology has some offerings for the Fall that they'd like you to take advantage of. Classes start as early as October 3, and can be requested as self-directed flex courses or for college credits. Need-based financial assistance is also available. Check out the links below for more information or email mhersonhord@gmail.com for help with financial assistance or other requests.
Help Puerto Rico by donating to Community Response Fund to Hurricane Fiona
ORIGINAL TEXT FROM MARÍA FUND ORG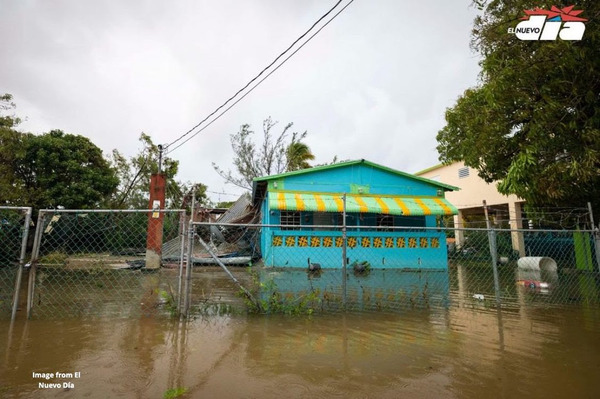 OPEN LETTER TO OUR COMMUNITY:
In the absence of an efficient response plan from the local government, and the need to facilitate international solidarity, María Fund launched on, September 19, 2022, the Community Response Fund to Hurricane Fiona, together with the organizations Taller Salud, HASER, Federation of Teachers of Puerto Rico, Ayuda Legal Puerto Rico, Revista étnica, Agitarte, The Institute for Agroecology and Casa Tallaboeña (Camp against Ashes in Peñuelas). This collaboration is organized as one that responds to the needs of the people and seeks to connect response funds directly with communities. The Hurricane Fiona Community Response Fund's primary goal is to address both immediate needs and the work of organizing our long-term' power to move toward the Puerto Rico we deserve.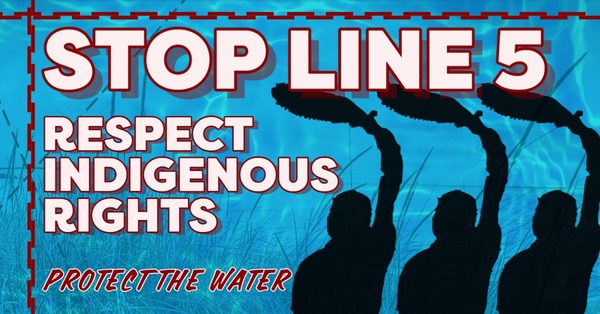 Canada's Enbridge corporation has requested a permit to build an oil tunnel under the Straits of Mackinac in the Great Lakes. The U.S. Army Corps of Engineers (USACE) is taking public comments on the scope of their Environmental Impact Statement (EIS) for this project.
Public comments are being accepted until Oct. 14, 2022 which can be submitted here. You can find a sample writing to submit, or craft to your own words here.
Resources
How to find, contact, and donate to your local abortion fund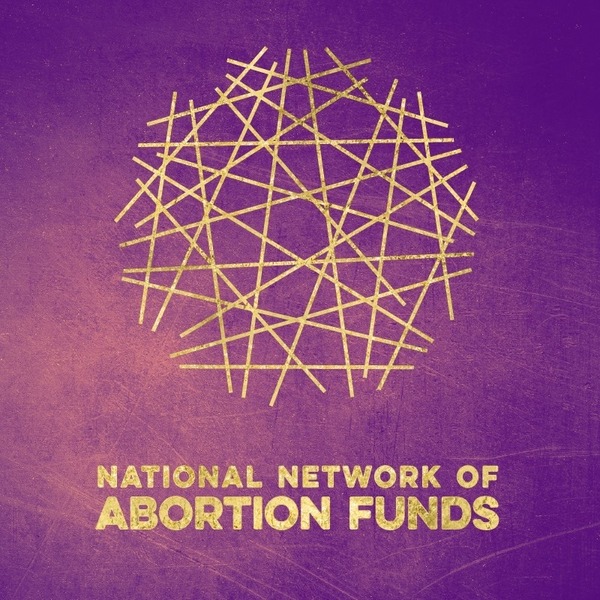 The National Network of Abortion Funds lists abortion funds which are independent, grassroots organizations developed to support the specific needs of their communities. Whether it's funding procedures, abortion pills, transportation and lodging when travel is required, childcare, doula and emotional support, or other needs voiced by people seeking abortions, funds are finding innovative and compassionate ways to get people the abortions they want and need. Find support in your state
Low-Income Household Water Assistance Program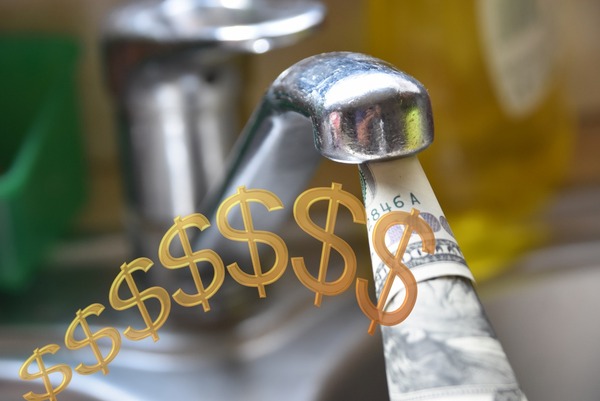 This new Federal program offers assistance to those who are facing water shutoffs or are in need of reconnecting their water utility. Freshwater Future lists additional information and ways to apply for assistance, categorized by state. The program prioritizes those who need their water reconnected or are facing imminent shutoffs. You can read more and apply here.
ACLU: Immigrant Police Misconduct Hotline
ACLU MI has recently launched and announced the misconduct hotline for Michiganders to report instances of police misconduct or abuse based on immigration status (or assumptions about immigration status).
If you or a loved one have been pulled over, harassed, arrested, or detained by a police officer because of actual or perceived immigration status (e.g., skin color, spoken language, or name), you are encouraged to call the hotline and leave a message detailing the experience. The ACLU of Michigan is committed to investigating those reports and will assist in taking action against police departments when possible.
Flyers are also available in 4 different languages:
Arabic
Bangla/Bengali
?English
Spanish
"There are things you can't back down on, things you gotta take a stand on. But it's up to you to decide what them things are. You have to demand respect in this world, ain't nobody just gonna hand it to you. How you carry yourself, what you stand for–that's how you gain respect. But, little one, ain't nobody's respect worth more than your own." -Mildred Taylor
Click here to forward this email to a friend