September 27th, 2021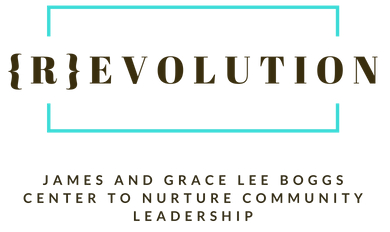 ---
Thinking for Ourselves
Hantz Lessons
Shea Howell
More than a decade has passed since John Hantz announced his effort to create a vast urban farm on Detroit's east side. The original idea was to develop the world's largest urban agricultural business, combining traditional farming methods with indoor hydroponics. This was to be augmented by agro-tourism and, ultimately, a global innovation center. The plan promised 15 to 20 jobs in the first year, and 250 within the decade. Hantz was prepared to invest $30 million over 10 years. In defending his ideas in April of 2010, Hantz explained his motives. Farming  is "land extensive" he said. Detroit "cannot create value until we create scarcity, and large scale farming could begin to take land out of circulation in a positive way."
This past week we learned that Hantz in fact created value, at least for himself. Since 2019 he has sold 147 properties of the nearly 2000 he got from the city for pennies on the acre. It is estimated he received $2.8 million. He still has more than 90% of the properties that he can sell at any time.
Local activists fought back against this plan, saying it was nothing more than a scheme to allow Hantz to grab land that he would ultimately sell for an immense profit. In the course of this fight, Hantz shifted his goals for the land. After critics emphasized that large scale agriculture was likely to disrupt communities and posed serious ecological concerns, Hantz announced he would plant fruit trees. Neighbors objected to the absence of any viable means to actually harvest the fruit, and Hantz pivoted to offering to plant Christmas trees. Ultimately, he decided to plant hardwoods, changing his name from  Hantz Farms to Hantz Woodlands. What he didn't abandon was the desire to own nearly 2000 parcels of land. After contentious city council hearings and public gatherings, the City Council voted 5 to 4 for the deal.   Under Emergency Management, Kevyn Orr and Governor Rick Snyder signed off on the final paperwork in 2013 after nearly five years of controversy.
There is much we can learn from this.  First,  there is the obvious recognition that local activists saw through this scheme from the beginning. We warned that the city was giving away land to a private developer who had no commitment to the ethics of urban agriculture. He was cynically manipulating the good will developed by local growers to make his development scheme palatable to city authorities.
We can also learn something about our city council. I attended most of the public meetings on Hantz Farms, including the final session prior to the vote in favor of the deal. Nearly 1000 people gathered to oppose it. Of the one hundred people who commented on the issue, only three were in favor. Yet the majority of the council disregarded the concerns of citizens.
How is it possible that elected officials can so easily dismiss the voices of the people who elected them?
Had they listened at all to what was being said, council members  would have recognized that most people objected because the deal was unfair. Almost everyone talked about how they had tried and failed to get even one open lot, or to purchase a family home lost to foreclosure.  In story after story people shared their efforts to build their community, only to be thwarted by the city. What emerged in this saga was not only the greed of John Hantz, but the failures of the city to provide even minimal support for most of its people and their dreams.
This year as we approach a city council election, we should remember John Hantz and ask our candidates whose voices they will listen to, whose dreams they will work to make real.
---
What We're Watching
Detroit "Hacks" the House
CryptoHarlem is an inner city digital surveillance clinic. In this episode they sit down with the one and only @hypervisible Dr. Chris Gilliard and @combsthepoet Tawana Petty, Detroit super stars breaking the (surveillance) internet.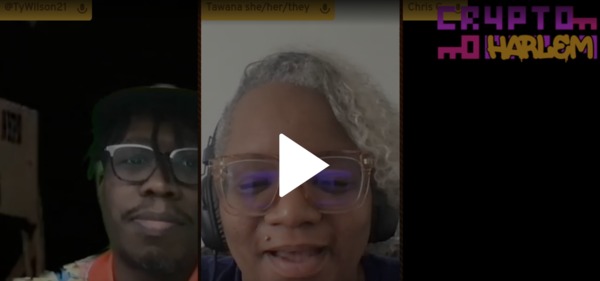 ---
"Grievers" Author Event
Author adrienne marie brown in conversation with Siwatu-Salama Ra & Lottie Spady
Grievers is "a Queer Detroit based fiction/science fiction." Next week, adrienne maree brown will engage in conversation with Siwatu-Salama Ra and Lottie Spady to celebrate the release of Grievers on October 5th, 2021 at 7pm. Two ticket options are available: A Free Ticket will give you access to the virtual event. A Book Ticket will give access to the virtual event and a copy of Grievers shipped to you.
Tue, October 5, 2021
7:00 PM – 8:30 PM EDT
Get your tickets at eventbrite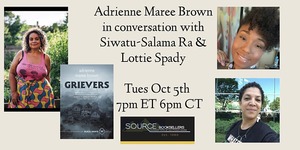 ---
Uplifting & Supporting our Community
Detroit Visionary Community Fair
A fair to create beloved community and solutions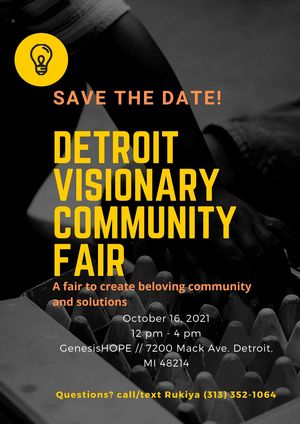 AMP Seeds Series
Stay connected to the Allied Media Conference with visionary voices from the AMP network. Two upcoming events:
Dismantling Barriers
The Undocumented Filmmakers Collective will be premiering a short film followed by a conversation on the triumphs and pitfalls of non-white filmmaking.
Oct 7th at 5pm ET – RSVP
Performance as Resistance
Performers can captivate our attention, embody space and reverberate energy while liberating themselves from their own bodies. Join us for an evening of song and dance hosted and curated by the Brown RadicalAss Burlesque co-founder, Una Osato.
October 21st at 5pm ET – RSVP
Read more about AMP in the September AMP News
Detroit People's Platform
Pro-Democracy Rally for Majority Black Detroit
Detroiters have a right to a city government that puts the needs and priorities of it's residents first. We demand a return to a deeper form of democracy in Detroit, a democracy where the people hold political power and elected representatives sit in service to the common good.
Friday, October 1st – 5:30 – 7:00 pm
7700 Second Ave @ Pallister
---
Keep up with the autumn highlights of the Southeast Michigan Stewardship Coalition. A letter from the director about living into our values, upcoming events, new initiatives, a teacher spotlight, and more.
Read the Coalition Commons: Seasonal E-Newsletter of the SEMIS Coalition Fall 2021
Ryter Cooperative Industries Newsletter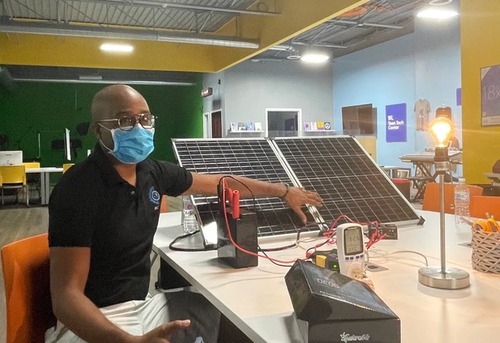 Ryter Cooperative Industries (RCI) is a project management company that encourages community development and empowerment through design and engineering support, project management, and educational services. They specialize in providing the services mentioned using renewable energy solutions, the application of innovative technology, and collective creative ideas.
Learn about their recent partnership with Design-Build Green Hub, read about how to join their team, or learn more about RCI.
---
"In 2001, the Associated Press published a three-part investigation into the theft of black-owned land stretching back to the antebellum period. The series documented some 406 victims and 24,000 acres of land values at tends of millions of dollars. The land was taken through means ranging from legal chicanery to terrorism."
? Ta-Nehisi Coates
---
| | |
| --- | --- |
| | |