September 3rd, 2018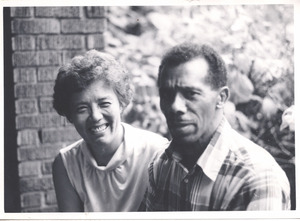 Thinking for Ourselves     Shea Howell Abundance of Caution
Early Wednesday I drove to my usual downtown meeting, about 20 minutes from my home. Most of the drive is on freeways. On the few miles of surface streets, I passed four Water Department crews working on broken lines. Two included fire hydrants spewing water into intersections.
On Saturday, heavy rains fell. Two of the four blocks up my street were flooded. Sewers could not absorb the water.  The drain just next to my house is clogged. It took us more than 5 years to get the city to fix it. Since the fix, it worked for about 6 months and is once again flooding.  Neighbors have organized calling into the city, but so far, no action. This drain, along with all the others that are flooding were "repaired" under Duggan's repaving the street effort.
Detroit Public Schools just announced that drinking water will be shut off in all of its buildings because of concern for elevated lead and copper. The decision came after testing ordered by Superintendent Nikolai Vitti revealed that 16 of 24 schools had excessive levels of the toxins in drinking water.
Researchers at the University of Michigan recently published a study concluding that "Low-income households across metro Detroit can't afford their water bills." Although the United Nations recommends that water bills should be between 3 and 4% of monthly income, many people across the metro area are paying 10%. In Detroit it can be closer to 20%.
The researchers also found that "84 percent of residents surveyed said they cut back on monthly expenses to pay their water bills, while 51 percent of households reported switching off between water and energy bills."
Earlier studies raised the very real concerns that continued water shutoffs affect household sanitation and increase the risk of infectious diseases. Using data from Ford Hospital and the city health Department, former public health director George Gaines found both increased risk of infectious diseases in areas with high numbers of water shutoffs and a dramatic spike in these diseases, correlating with shutoffs. He found "GI outbreaks annually averaged 10.2 from 2012 thru 2015 years. However, 2016 had 45 & 2017 had 87 outbreaks of group clusters."
Anyone who walks the streets of Detroit's neighborhoods knows we are facing a monumental water crisis. The Duggan administration has steadfastly refused to acknowledge the wisdom of community voices who press for a real water affordability plan based on two simple principles: water is human right and a public trust. This refusal is rooted in white supremacy, casting Detroiters as unwilling to pay for water. Thus the demand during the bankruptcy process to collect "unpaid bills."
Today, as the infrastructure crumbles, as repairs appear shoddy at best, and as both water and sewerage rates score, the only winner is Homrich. By the end of this year, they will have gained about $20 million dollars for shutting off people's water.
The Mayor and City Council know full well that this is an unsustainable outrage. A water affordability plan based on percentage of income rather than usage would provide a consistent income flow to allow for a rational, sustainable policy that protects our people and our water.
In shutting off the drinking water in the schools, Dr. Vitti said. "Out of an abundance of caution and concern for the safety of our students and employees, I am turning off all drinking water in our schools." Where is the caution and concern from our Mayor and Council?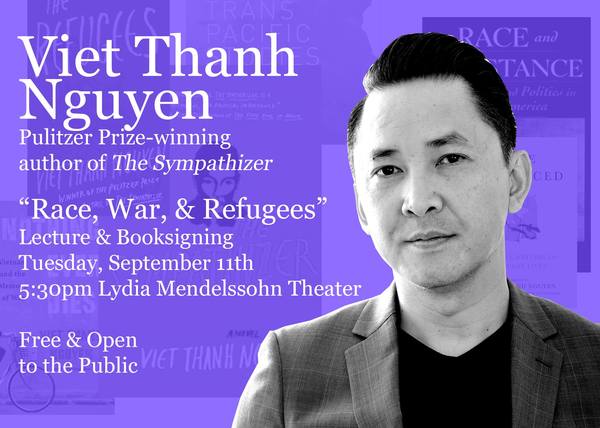 Ribbon-Cutting Ceremony to Take Place at Eastern Market for Newly Installed Windmill
A public ribbon-cutting ceremony will take place on Thursday, September 6, 2018 to celebrate the installation of an energy-generating windmill outside of Eastern Market's Shed 5. On Friday, August 24, 2018, Detroit-based metalsmithing workshop CAN Art Handworks worked with Eastern Market Corporation and a diverse team of experts and volunteers to install the windmill. Soon it will power a charging station where visitors to the market can charge their cell phones and other electronic devices.
At the ceremony, which will start at 10:30 am, Carlos Nielbock, CAN Art Handworks President & CEO, Dan Carmody, President of Eastern Market Corporation, professors from University of Michigan Dearborn and community supporters of the Detroit Windmill Project will gather to celebrate the successful installation of the first of two windmills to be installed at Eastern Market.
The second windmill will generate energy for a weather station for the Detroit Market Garden at Wilkins and Orleans. Both windmills were made from reclaimed or 'upcycled' materials and serve as functional public art that will help visitors to the Eastern Market visualize the potential to use existing materials to build green technology to power solutions for Detroit's energy needs.
Installing the windmills is the first step towards a larger vision implementing upcycling and green energy projects in Detroit. CAN Art Handworks, Eastern Market Corporation and researchers from University of Michigan-Dearborn are partnering to assess the feasibility of scaling up the project.
The Detroit Windmill Project has been made through the support of the John S. and James L. Knight Foundation's Knight Arts Challenge, which funds ideas that engage and enrich Detroit through the arts, and a matching grant from the Michigan Economic Development Corporation (MEDC) Public Spaces Community Places initiative.
For more information about the ribbon-cutting ceremony or Detroit Windmill Project, contact Paul Draus at draus@umich.edu or Janai Gilmore at 313-444-9317 or janai.canarthandworks@gmail.com.