August 29th, 2022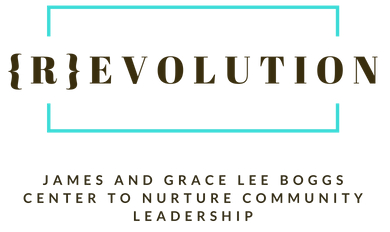 ---
Thinking for Ourselves
Water and Weapons
Shea Howell
Along with 11.5 million other people, I watch NCIS. I have mourned the loss of favorite characters and grown old with Jethro Gibbs. I joined the 8.4 million people who welcomed the new NCIS: Hawai'i.  In a world of too much violence and uncertainty, I take pleasure in the predictable crime solving exploits of the show and its multiple spin offs. Still, it came as a bit of shock to hear a character hovering over multiple real time video screens say, "ShotSpotter" had just alerted them of gun fire in a neighborhood.
I am keenly aware of the role of the media in shaping public opinion. The core of agenda setting theory is that while the media doesn't tell us what to think, it does tell us what to think about. Researchers have explored the role of TV dramas in creating and reinforcing ideologies. A study by Color of Change looked specifically at the world of crime dramas and concluded:
"The crime genre glorifies, justifies and normalizes the systematic violence and injustice meted out by police, making heroes out of police and prosecutors who engage in abuse, particularly against people of color."
Commenting in the Guardian, Rashad Robinson, president of Color of Change, said "the consequences of these inaccurate portrayals "create a culture and system where people think the justice system is fair and is working… That goes against the data and the realities on the ground…These shows, for years, have been perpetuating myths about how the system works. And those myths educate people who serve on our juries."
Even knowing this, I was shocked to hear a specific surveillance product casually referred to as part of the crime solving tool kit. Many of us in Detroit have been concerned about the installation of ShotSpotter.  Over the last year I have written about the dangers of this system. ShotSpotter places microphones in neighborhoods. These microphones are supposed to pick up the sound of gunfire and pinpoint an address for police to respond. The Detroit Police Department tried to get an additional $7 million to expand the program and faced criticism from activists. The technology has not proven effective and can be the basis for sending heavily armed police into neighborhoods. Everyone knows squads of armed police in our neighborhoods often result in disaster or death.
Thinking about this, I came across an article by Alec Karakatsanis published by the Economic Hardship Reporting Project in late July. Karakatsanis documents the vast amounts of money local police are spending in public relations campaigns. He looks at "media" budgets that support full time public relations specialists who track public opinion, intervene with families of police violence, control initial media reactions and provide video services to establish a coherent narrative from police footage, showing the police as justified in using force.
He calls this coordinated effort Copaganda and outlines three main implications. First "it narrows our understanding of safety. Police get us to focus on crimes committed by the poorest, most vulnerable people in our society and not on bigger threats to our safety caused by people with wealth and power.
Second, it manufactures "crime surges. For example, if you watch the news, you've probably been bombarded with stories about the rise of retail theft. Yet the actual data shows there has been no significant increase. Instead, corporate retailers, police, and PR firms fabricated talking points and fed them to the media.
And third, it manipulates our "understanding of what solutions actually work to make us safer. A primary goal of copaganda is to convince the public to spend even more money on police and prisons."
He concludes by saying, "If police and prisons made us safe, we would have the safest society in world history–but the opposite is true. There is no link between more cops and decreased crime, even of the type that the police report. Instead, addressing the root causes of interpersonal harm like safe housing, health care, treatment, nutrition, pollution, and early-childhood education is the most effective way to enhance public safety. And addressing root causes of violence also prevents the other harms that flow from inequality, including millions of avoidable deaths."
Such clear thinking is essential. Since the widespread uprising after the murder of George Floyd, police, and the corporate powers they protect have been engaged in a campaign to control our sense of reality. Those of us committed to abolishing the police state and the violence inherent in it, need to develop creative, thoughtful ways to help people understand where our real safety lies.
___________________________________________________________________________________________________________________
Weekly highlights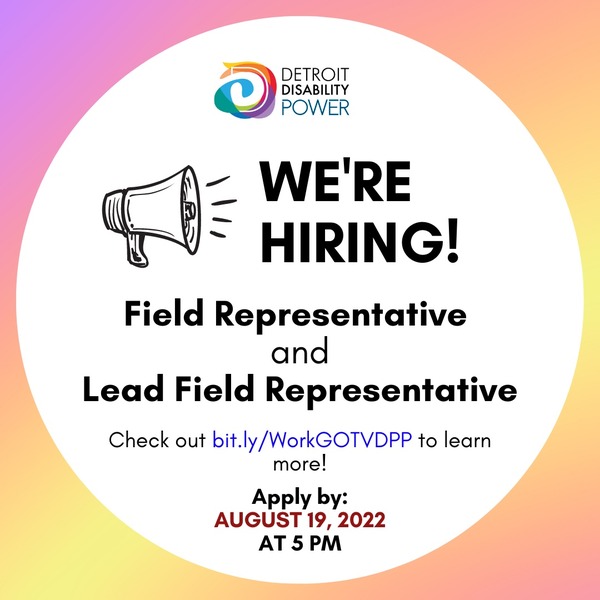 Detroit Disability Power is hiring a few field representatives for their Get Out the Vote campaign where they'll be connecting with voters to educate them on the voting process,  helping to increase voter turnout, and informing the public about disability-related issues. Depsite the deadline, they're still taking applications.
Find out more and apply here.
What we're listening to
Detroit is Different Podcast
Hustler's spirit is the family business featuring Corina Malone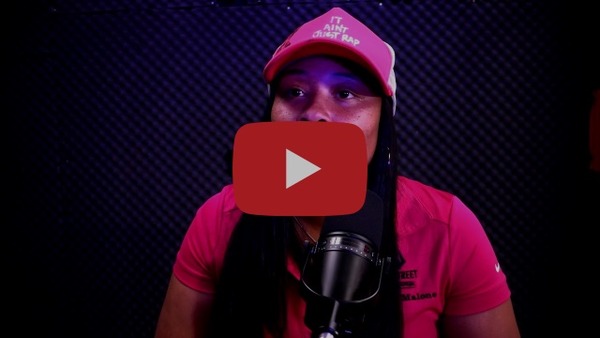 The latest episode of Detroit is Different features Corina Malone who speaks of her life living between Detroit and the metro area while revealing what hustling has meant for her and her family. Corina shares information about her career path as a bio-medical engineer and physical therapist.
Piper Carter Podcast
Black August Series: Safety Reimagined w/ Curtis Renee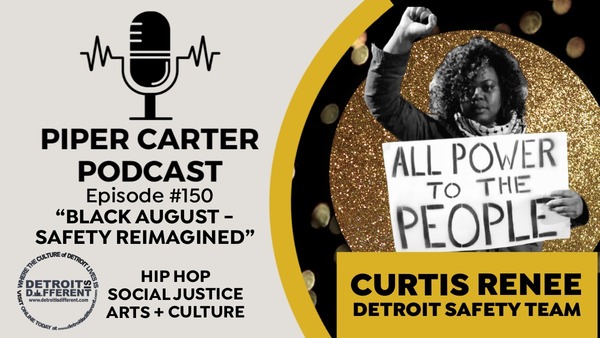 Join the Piper Carter Podcast as they feature Curtis Renee of Detroit Safety Team to talk about how alternatives to policing can be achieved through community safety. Detroit Safety Team assists communities in building a new safety infrastructure that shifts away from police reliance.
What we're reading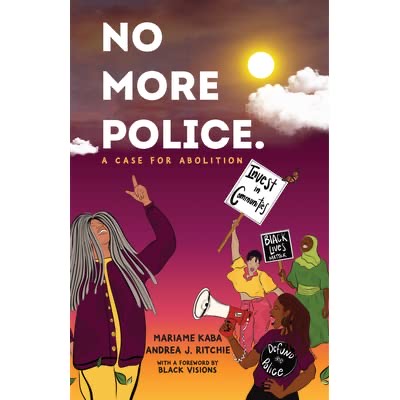 Mariame Kaba and Andrea Ritchie's newest book release, No More Police.: A case for abolition, provides detail on why policing doesn't stop violence and instead perpetuates widespread harm. The book also outlines the many failures of contemporary police reforms while exploring demands to defund police, divest from policing, and invest in community resources to create greater safety through a Black feminist lens.
If you are an abolitionist-minded person, you'll want to check it out as the book is described as call to action literature
Buy your copy now 
__________________________________________________________________________________________________________________
Uplifting & Supporting our Community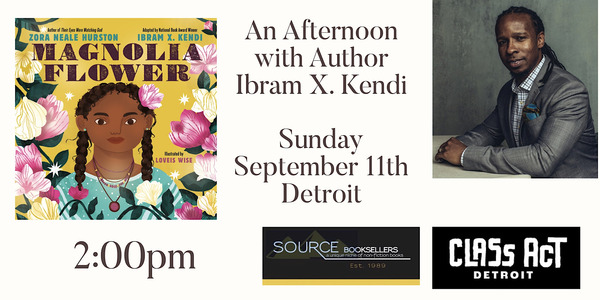 Join Source Booksellers as they celebrate the release of Magnolia Flower with Ibram Kendi along with Class Act Detroit where Kendi will soon host a series.
About Magnolia Flower:
From beloved African American folklorist Zora Neale Hurston comes a moving adaptation by National Book Award winner and #1 New York Times bestselling author of How to Be an Antiracist and Antiracist Baby, Ibram X. Kendi. Magnolia Flower follows a young Afro Indigenous girl who longs for freedom and is gorgeously illustrated by Loveis Wise (The People Remember, Ablaze with Color).
Born to parents who fled slavery and the Trail of Tears, Magnolia Flower is a girl with a vibrant spirit. Not to be deterred by rigid ways of the world, she longs to connect with others, who too long for freedom. She finds this in a young man of letters who her father disapproves of. In her quest to be free, Magnolia must make a choice and set off on a journey that will prove just how brave one can be when leading with one's heart.
Reserve your spot for this celebration!
Resources
How to find, contact, and donate to your local abortion fund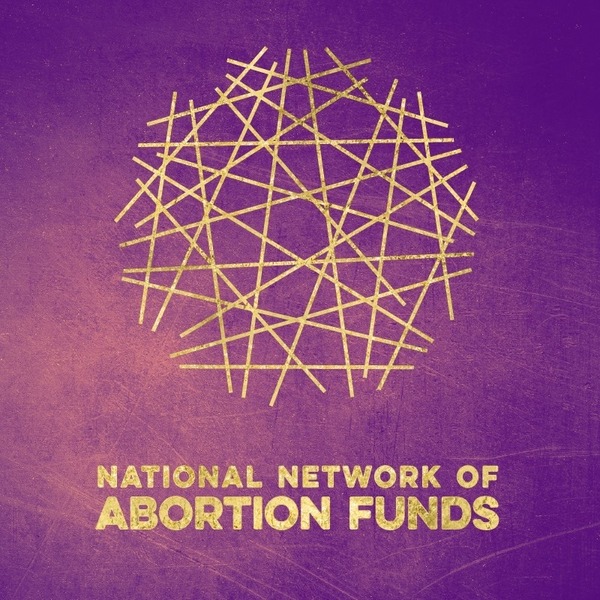 The National Network of Abortion Funds lists abortion funds which are independent, grassroots organizations developed to support the specific needs of their communities. Whether it's funding procedures, abortion pills, transportation and lodging when travel is required, childcare, doula and emotional support, or other needs voiced by people seeking abortions, funds are finding innovative and compassionate ways to get people the abortions they want and need. Find support in your state
Low-Income Household Water Assistance Program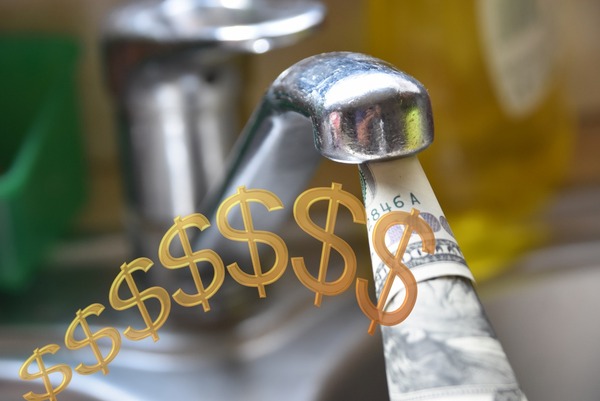 This new Federal program offers assistance to those who are facing water shutoffs or are in need of reconnecting their water utility. Freshwater Future lists additional information and ways to apply for assistance, categorized by state. The program prioritizes those who need their water reconnected or are facing imminent shutoffs. You can read more and apply here.
ACLU: Immigrant Police Misconduct Hotline
ACLU MI has recently launched and announced the misconduct hotline for Michiganders to report instances of police misconduct or abuse based on immigration status (or assumptions about immigration status).
If you or a loved one have been pulled over, harassed, arrested, or detained by a police officer because of actual or perceived immigration status (e.g., skin color, spoken language, or name), you are encouraged to call the hotline and leave a message detailing the experience. The ACLU of Michigan is committed to investigating those reports and will assist in taking action against police departments when possible.
Flyers are also available in 4 different languages:
Arabic
Bangla/Bengali
?English
Spanish
"We are all substantially flawed, wounded, angry, hurt, here on Earth. But this human condition, so painful to us, and in someways shameful- because we feel we are weak when the reality of ourselves is exposed- is made much more bearable when it is shared, face to face, in words that have expressive human eyes behind them…" -Alice Walker