May 26th, 2021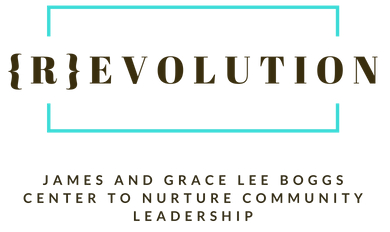 ---
Thinking for Ourselves
Waiting for New Leadership
Shea Howell
James White assumes command of the Detroit Police Department on June 2. Chief James Craig has decided to retire. He is embracing the openly racist, white supremist, anti-democracy republican political party as his new home. This tells us much about what is wrong with policing in Detroit and why we need a shift in leadership. This change is an opportunity for us to rethink policing. So far, incoming interim Chief White is a disappointment.
He has said that he will not "try to be James Craig." That is a welcome sentiment, but there are key areas of Craig's legacy that are linked to White.
First, Interim Chief White was intimately involved in some of the worst decisions made by Craig and the DPD. In spite of massive community criticism, limited data demonstrating effectiveness, and strong data indicating racial bias, Chief Craig backed and supported Project Green Light, combining real time digital feeds to police and using facial recognition software. The man who implemented these programs, while in the DPD was James White. Detroit is still dealing with the egregious arrest and detention of Robert Williams, who was violently taken into custody by police in front of his wife and children when he returned home and pulled into his own driveway.
In a lawsuit filed in April by the ACLU on his behalf, three of the four counts focus on the lack of probable cause for the arrest, while one focuses on the racial disparities in the impact of facial recognition. "By employing technology that is empirically proven to misidentify Black people at rates far higher than other groups of people," it states, "the DPD denied Mr. Williams the full and equal enjoyment of the Detroit Police Department's services, privileges, and advantages because of his race or color."
Second, White has indicated that his most important priority will be traffic violations as a way to "get crime under control." "The way we've been driving in this city has to stop."
This is a dangerous and all too likely deadly decision. Earlier this month the Detroit Free Press described the aggravation, humiliation and trauma that many African American residents suffer when driving. "While we are all attracted to and captivated by and focused on the George Floyds of the world, … every single day there are hundreds of thousands of people who come into contact with police officers who may leave those encounters without even receiving a ticket but whose lives have been turned upside down just by the terror of having had that encounter," said Mark Fancher, staff attorney for the Racial Justice Project of the ACLU of Michigan. Study after study has documented the racial bias and dangers of these encounters with police.
In other cities, Police Chiefs have recognized the dangers inherent in creating policies that increase these kinds of potentially explosive situations. In Lansing, Police Chief Daryl Green has told his officers to stop using "defective equipment violations" as a reason for stopping people. In Fayetteville North Carolina a similar policy resulted in a 50% drop in encounters for non-speeding or other moving violations. The new prosecutor of Washtenaw County has named these "pretext tops," "inextricably intertwined with racial profiling" and will not authorize charges for contraband offenses, such as possession of drugs or weapons, that arise from pretext stops." The directive states that pretext stops are "humiliating, traumatizing, and can lead to broad distrust of law enforcement in communities of color."
James White says his decisions will be driven data. He said, "analyzing crime data and crime statistics, and really coming up with ways of enforcing crime differently."
We have more than enough data to tell us that policing as we now it cannot be reformed. We know its history; its intent, and its daily practices are all in support of a settler colonial system that requires the use of force and violence to continue. James White has an opportunity to create a completely different kind of community safety, rooted in compassion, care, and strengthening the bonds of community. We are waiting to see if he is willing to step forward and give some real leadership.
The Boggs School is looking to expand its School Board!
To apply, please complete and send this application to courtney@boggsschool.org and lurdes@boggsschool.org by Friday, June 4.
Applicants must be:
– US Citizens
– Residents of Michigan
– Able to attend monthly meetings at the school
and must not be:
– Employees or contractors of the school or AxiosHR
– Employees of Eastern Michigan University.
School parent/guardian applicants should have had a child at the Boggs School for at least one calendar year before applying.
The Board will give preference to applicants who have been connected to the Boggs School and Boggs Center communities over time.
Please write to boggsschool@boggsschool with any questions!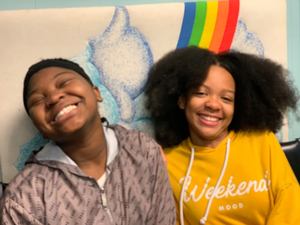 ---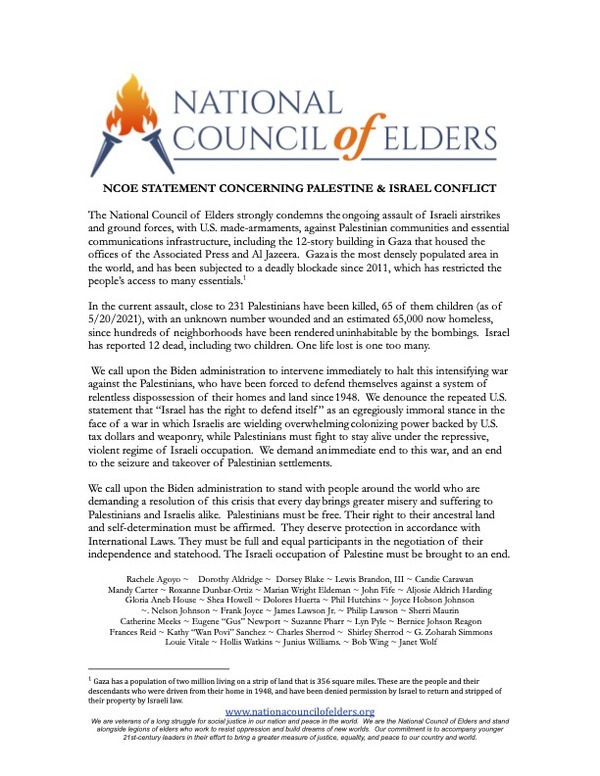 ---
Tax Captures
Russ Bellant
Tax captures are the act of diverting portions of our property taxes into projects that benefit developers that are relieved of having to pay some of their project costs. They have been around for years as a result of a 1975 state law that sanctioned shifting taxpayer funds into private hands in furtherance of private profit. The law puts no cap on how much a local unit of government can capture, but it has been assumed that no mayor would take so much as to hurt their city's schools and libraries. That assumption is an error in today's Detroit.
The Detroit Public Library crisis
The Detroit Public Library (DPL) depends on the property tax millage for 89% of its revenue. The City is now capturing about 12% of that millage, triple the amount taken in 2015. In the last five years $7.5 million has been taken from DPL, creating deficits since 2018. Over the next five years the City projects taking $17.1 million. The annual DPL budget is only about $30 million.
At the time COVID struck, DPL had 21 operating branches. It reopened only six branches due to various COVID factors, but when full reopening occurs, the massive tax captures will impair operation and reduce financial stability . The deficits created several years ago by tax captures were covered from rainy day funds. It was hoped that conversations with the City would correct the problem, but DPL concerns fell on deaf ears and the size of the capture continued to grow. The City prevents the library from having capital funds for building repairs and renovations, so our modest operation dollars must cover emergency building costs, an unsound way to maintain stable program operations. The DIA and the Zoo were exempted from tax captures, but our basic educational institutions focused on Detroit youth were not.
Detroit Public Schools
The tax capture machine took $12 million from the debt and the operating millages for our school system in 2017. The amount since has undoubtedly increased substantially, but the City has not published those figures. The amount of the annual tax capture has obstructed the Detroit Public Schools Community District's ability to sell bonds because the size of the capture creates uncertainty in the bond market about the district's ability to repay bondholders. Not selling bonds means not creating the capital funds needed for extensive building improvements needed after years of state-appointed "emergency manager" neglect. This in turn reduces the quality of the learning environment for many DPSCD students.

Other Targets
Other entities experiencing the tax capture losses are Wayne County Community College District; Wayne RESA (the county intermediate school district), as well as the State School millage. Wayne RESA has three millages – one for supporting special education, another for enhancing local school district funding and a small one for operating costs. The first two millages result in funds for DPSCD. In total there are eight education millages and tax captures hit all of them. How does anyone calculate that brownfield projects for developers are more important than special education, especially since "emergency managers" smashed special education programs across the district, including the schools for the deaf and blind.
Demanding Change
There has been no campaign to stop tax capture wealth transfers from our neighborhoods to the rich and super-wealthy. Our libraries and schools return services to neighborhoods from the revenues provided by the neighborhoods. Tax captured money is overwhelmingly transferred to downtown and midtown assets and most of the resulting profits leave the City. Now a petition drive has begun to put an advisory question on the November ballot that says: We the Citizens of Detroit expect elected officials of our City to ensure that all millages approved by Detroit voters will be used solely for the purposes that we approved the millage. Hence we want our library and school millages used strictly to support our libraries and schools.
This is not just about supporting these important institutions but also about asserting the full authority of the voters and not letting someone elected by the voters exercise power to supersede the decision of the voters. If voters approve a millage for the operation of the schools, no elected official should be rerouting that money to a private developer's project, regardless of whether Lansing says it's ok. Let's put this on the ballot and finally give voters a voice on the massive wealth transfers sucked out of our neighborhoods into the hands of megadeveloprs, at the expense of our educational capacity. We only have weeks to make this happen. Please let me know how you will
---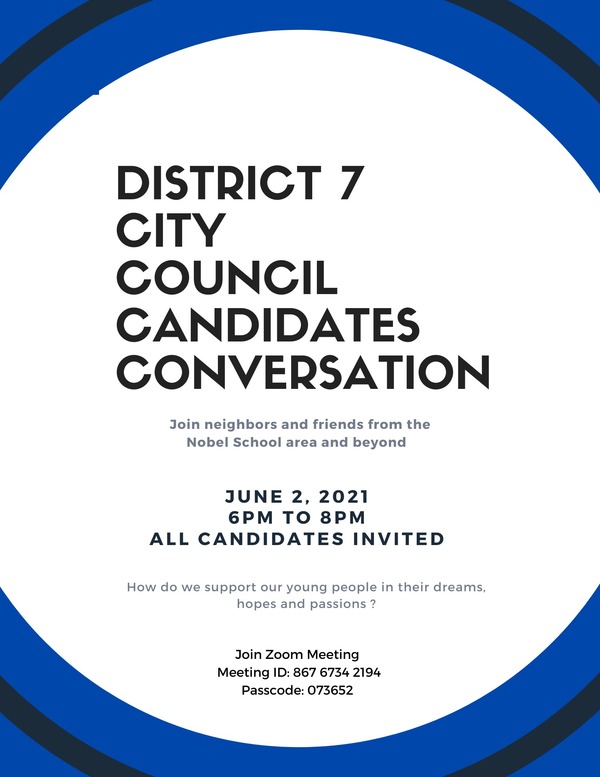 ---
| | |
| --- | --- |
| | |