May 3rd, 2021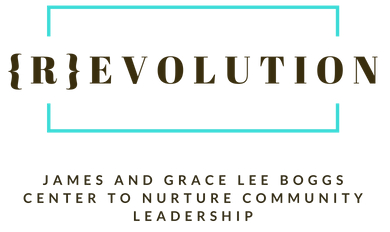 ---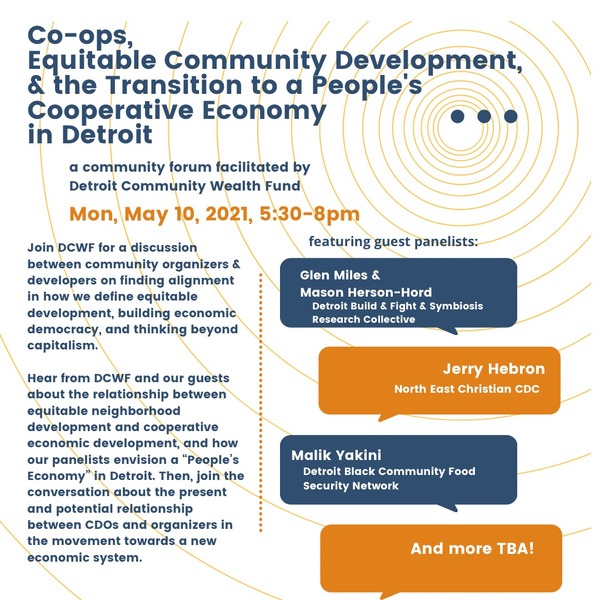 Public Leadership
Shea Howell
Chief Craig and Mayor Duggan are moving the city in the wrong direction. They are resisting the depth of changes required to create peaceful, just communities. Instead, they are committed to protecting power and supporting the use of deadly force against people.
At a time when many people around the country are rethinking the role of policing, Craig and Duggan are increasing police budgets, expanding technological controls, and attempting to intimidate those who dare criticize any police abuse of power.
During the trial of Derek Chauvin for the murder of George Floyd, Detroit police shot and killed two people, both of whom were experiencing emotional and psychological distress.
Saying the use of deadly force is never easy to think about, Chief Craig praised officers for bravery and quickly moved to attack "anti-police rhetoric" which he said is fueling escalating anger against police. What could have been a moment to acknowledge the critical need for support and compassion as people throughout our community deal with trauma, became yet another opportunity for the Chief to grandstand his attacks on Congresswomen Rashida Tlaib.
Such tactics mirror the most regressive politics in our country. They depend on stoking the fears of people to justify expanding police powers. They invoke division and promote a culture willing to accept brutality and death.
That is why the recent findings of the International Commission of Inquiry on Systemic Racist Police Violence Against People of African Descent in the United States are so important.  Issued at the end of April, the report has received almost no mainstream coverage in Detroit. Its findings, however, bear directly on our city and on the kind of rethinking we must do to radically alter the practices of protecting one another.
Twelve Commissioners from around the world spent 18 days listening to testimony from family members, activists, attorneys, and criminal justice experts. The commission examined in-depth the shooting  of 44 African Americans, 43 were killed and one person was paralyzed. All of the victims were unarmed. None of the victims posed any threat to police. The Commissioners concluded that the systematic police killings of Black people in the U.S. constitutes a prima facie case of crimes against humanity and they asked the prosecutor of the International Criminal Court (ICC) to initiate an investigation of responsible police officials. Chief Craig and the City of Detroit should be among them.
The report details findings that included  a "pattern of destruction and manipulation of evidence," medical examiners colluding with police, prosecutorial misconduct, grand jury abuse, systemic impunity and lack of oversight.
The report took on the notion that death and abuse are the product of just a few "bad apples." Rather it highlighted the "real problem" of "structural racism that is embedded in the U.S. legal and policing systems. "
At the press conference releasing the report, Collette Flanagan, founder of Mothers Against Police Brutality said, "We are into orchards of bad apples with trees that have diseased roots tainted with racism and white supremacy, and they are bearing rotten fruit."
The recommendations of the Commission are clear and include the passage of the BREATHE Act. Such reforms are essential to protect life, but most of us know that none of the reforms of the last 40 years have made a difference in police violence.
Rather community efforts to develop peaceful, imaginative and compassionate responses to trauma are pointing the way to not only defunding police, but creating systems of real support and security.
In the face of mounting evidence and concern, Chief Craig and Mayor Duggan continue to ignore evidence, defend abuse, and attack those who are pushing us toward peaceful community life. They do not deserve to be in positions of public leadership.
____________________________________________________________________________________________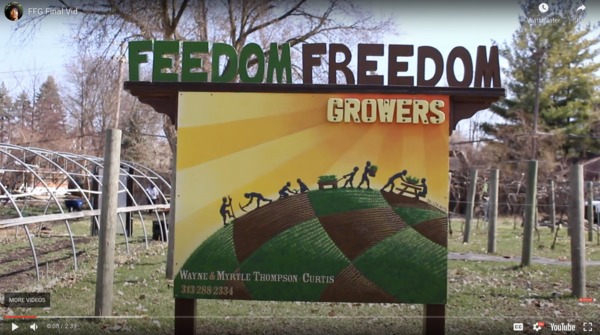 ________________________________________________________________________________________
Art Should Be Inclusive to All: The Progressive Art Studio Collective
Tameka Citchen-Spruce
Art is a beautiful expression of oneself and the things around them.  Many times, people are born creative and simply need an outlet like drawing, singing, dancing, and writing to let their feelings go.  To be a successful artist, sometimes people take   takes classes, attend art school, or enter their artwork into art fairs or arts festivals. But for a second, just imagine if that person has a disability.  What if as a result of their disability they cannot speak, or they have a mental illness and have trouble concentrating or is overstimulated by sounds and lights?  Would that make them any less of an artist? As a person, with a physical disability, I would say a resounding no.  We should have creative classes and programs that are considerate and inclusive to disabled person's needs so they can grow as artists.
This is why I am I'm so glad the Progressive Art Studio model exists and works.  A Progressive Art Studio is a specialized program that focuses on people with developmental disabilities and mental illness. It is not an art class with a teacher as instructor. It is an art class that allows the student's emotions and personal experience to be their teacher a trained staff member is only there to guide the person through their process. This model has been launched 40 years ago in California and has been used across the country including in Oakland County.  But, as of the beginning of this year, The Progressive Art Studio Collective (PASC), has successfully launched the first studio in Wayne County, and particularly in the city of Detroit.
PASC is a program of Services To Enhance Potential, a non-profit organization founded in 1972, to provide supports and services to persons with disabilities and mental health needs in Wayne County. STEP launched the PASC in-person studio in Detroit in January as well as a virtual art studio for participants unable to attend in-person programming, and they are launching a studio in Westland in February.  Due to the unprecedented nature of this moment, STEP's embrace of the PASC program, in the midst of the pandemic, stands out as a success story.
In a little over a month's time, PASC has become extremely popular with the person's STEP serves, and a growing inspirational success to the Detroit public. Within only four noticeably short weeks, the STEP consumers participating in PASC are already making incredible artworks, and interest in attending the program is quickly growing. All of the artists in the program are amazing, and many are already making professional quality artworks.
PASC is always looking for participants and partnerships. If you know of someone with a developmental disability and/or mental illness, and you think they might find inspiration as an artist, please call 313-278-3040 to learn how to sign up.  For more information or if you would like to support disabled artists through the PASC program, please visit www.stepcentral.org/pasc .
Tameka Citchen-Spruce, a Detroit native and a graduate of Oakland University, is a disability justice activist for people with disabilities, particularly those of color, and a proud member of Warrior on Wheels.
______________________________________________________________________________________
Access Intimacy in the Arts: A Conversation with Ezra Benus, Taraneh Fazeli, and Owólabi Aboyade
MAY 27 – MAY 27, 2021 @ 5 PM ET
Join MC and organizer Owólabi Aboyade, artist and curator Ezra Benus, and curator Taraneh Fazeli for a conversation on art, music, curatorial practices, and accessibility in the arts. Co-presented with Center for Curatorial Studies, Bard College
_______________________________________________________________________________________
King County government must turn its back on facial recognition technology
Robert Julian-Borchak Williams went to jail for 30 hours after Detroit police arrested him in front of his wife and children. Nijeer Parks was jailed in New Jersey for 10 days and spent more than $5,000 in legal fees to defend himself. Michael Oliver lost his job and car while being held in a Detroit jail for three days on a felony larceny charge.
These three Black men were wrongfully arrested because facial recognition software matched them to crimes they did not commit.
Their experiences make clear that — whatever other concerns we might have about facial recognition technology — it poses a serious threat to our privacy and particularly to that of marginalized populations and communities. KEEP READING
________________________________________________________________________________________