February 4th, 2020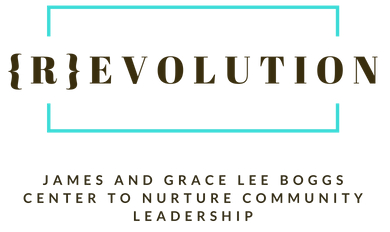 _______________________________________________________________________________________________________________
Historian Peter Linebaugh, author of numerous books on The Commons, Magna Carta, and the revolutionary struggles of the transatlantic, multiracial working class in the 18th and 19th centuries, at the time of the American, French and Haitian revolutions, will discuss his new book "Red Round Globe Hot Burning"
"This wide-ranging, intricate, penetrating analysis provides fascinating insight into the origins of our society."
—Noam Chomsky
"Evokes and contextualizes moments of crisis and possibility in the past with a vividness that casts new light on our own time."
—Rebecca Solnit, author of A Paradise Built in Hell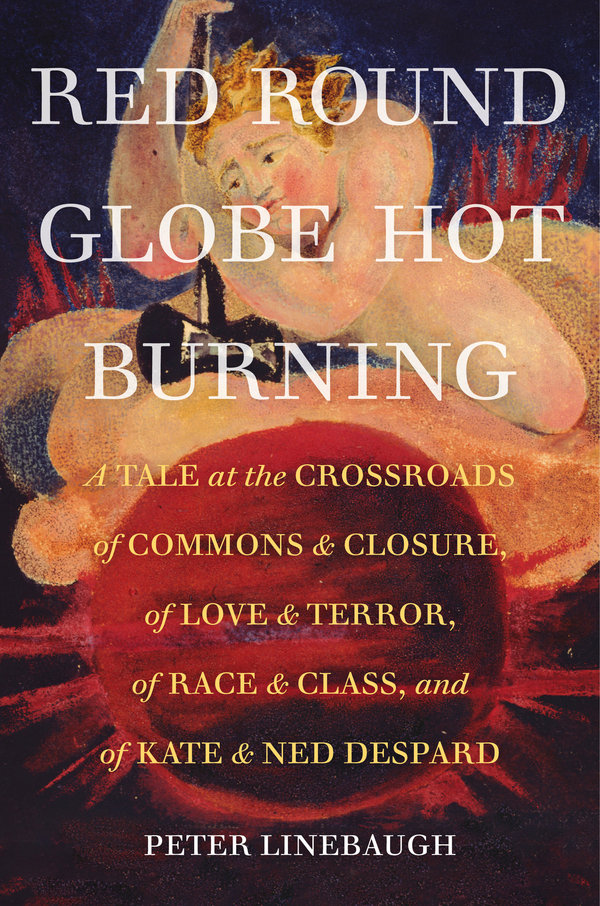 WHERE: The Boggs Center
3061 Field St, Detroit, MI 48214
WHEN: 1- 3 PM Saturday, February 8
REFRESHMENTS WILL BE SERVED
THIS WILL BE AN OPPORTUNITY FOR DETROIT'S ACTIVIST COMMUNITY TO CONNECT WITH SOME OF THE DEEPEST SOURCES OF OUR MOVEMENTS AND IDEAS.  DON'T MISS IT!
_______________________________________________________________________________________________________________
Thinking for Ourselves
Hand Washing
Shea Howell


The fragility of modern life was underscored this week. The spread of the novel coronavirus has been rapid. This weekend the death toll passed 300, with the first person outside of China dying of the disease. Authorities are reassuring people that there is no immediate risk to public health in the US. The New York Times reported "While the virus is a serious public health concern, the risk to most people outside China remains very low, and seasonal flu is a more immediate threat."
The Center for Disease Control (CDC) gave a sober picture of what we are facing. They explained, "This is a very serious public health situation, and CDC and the Federal Government has and will continue to take aggressive action to protect the public." As of January 31, they reported:
Every day this week China has reported additional cases. Today's numbers are a 26% increase since yesterday.  Over the course of the last week, there have been nearly 7,000 new cases reported. This tells us the virus is continuing to spread rapidly throughout China. The reported deaths have continued to rise as well, and additional locations outside China have continued to report cases. There has been an increasing number of reports of person-to-person spread. And now most recently, a report from the new England journal of medicine of asymptomatic spread. While we still don't have the full picture and we can't predict how this situation will play out in the U.S., the current situation, the current scenario is a cause for concern.
This concern led to the first quarantine of over 50 years affecting people who are traveling from Wuhan to the US. "While we understand this action may seem drastic, our goal today, tomorrow, and always continues to be the safety of the American public."
The primary tool to employ against this virus is good old fashioned hand washing. In exploring the global spread of the virus, The Times explained, "To avoid any viral illness, experts advise washing your hands frequently and avoiding your office or school when you're sick."
Earlier in the week, Elizabeth Rosenthal who worked as an emergency room physician and New York Times Correspondent during the SARS outbreak in China in 2002 and 2003, wrote about how she and her children got through that crisis with minimal disruption to their daily lives. She explained, "My main takeaways from that experience for ordinary people on the ground: 1) Wash your hands frequently. 2) Don't go to the office when you are sick. Don't send your kids to school or day care when they are ill, either."
Her children attended public school every day during the outbreak. She reported, "The teacher led the kids in frequent hand washing throughout the day at classroom sinks, while singing a prolonged "hand washing song" to ensure they did more than a cursory pass under the faucet with water only.
As a result of this emphasis on hand washing she "observed something of a public health miracle: Not only did no child get SARS, but it seemed no student was sick with anything at all for months on end. No stomach bugs. No common colds. Attendance was more or less perfect."
Rosenthal concludes, "The best first-line defenses against SARS or the new coronavirus or most any virus at all are the ones that Grandma and common sense taught us, after all."
And along with Grandma and common sense, the number one strategy advocated by the Center for Disease Control, is hand washing.
The harsh reality in Detroit is that far too many people cannot engage in this simple strategy. They cannot wash their hands. They are victims of an inhuman system of water shut-offs that puts them and everyone else at risk.
If Mayor Duggan cannot be swayed by concern for basic human rights, compassion for children or human decency, perhaps he will notice that he is intentionally fostering circumstances that violate our most common understandings of what we all need to do. This week is another reminder of why we need to stop all water shut-offs and ensure that everyone in our city has access to clean, safe water. We need a water affordability plan now.
____________________________________________________________________________________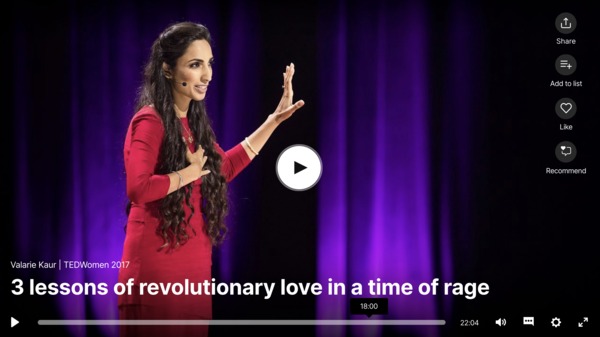 ____________________________________________________________________________________
This piece is written in honor of every person who, for reasons of the sediment of generational pain or the violence of targeting and/or random accidents, have died before we got the chance to find out if they were elders or just old. There's a reason why people vote more conservatively as they get older. The ones who survive are disproportionately the ones who have been most protected. We are missing whole sections of our people.  If you know their names, whisper or shout them now. Actively miss them. If you don't know their names, remember them anyway. Miss them still. It's that space, that emptiness behind your back, where someone should have been who looks like you, who experienced things that you might have learned from, who loved and fought their generation's version of the same loves and fights as you do. KEEP READING
______________________________________________________________________________________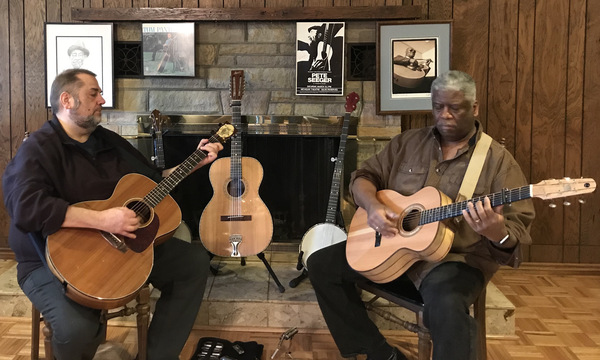 Detroit: Twenty Minutes Apart
A Musical Conversation about Neighborhood, Race & Friendship by Kresge Award Winner Robert Jones and Folk Hall of Famer Matt Watroba
On Thursday, February 20, 7 pm, at the Center for Detroit Arts & Culture Theater at Marygrove, the veteran Detroit musicians Robert Jones and Matt Watroba will present this multi-media production with music and storytelling.  
The event is free and open to the public.
____________________________________________________________________________________
The Huntington Woods Peace, Citizenship, and Education Project is organizing a campaign to persuade a public broadcasting station, either Detroit Public Television, WDET Public Radio, or Michigan Public Radio to air Democracy Now! ("DN!").  DN! produces a daily, global, independent news hour hosted mainly by award-winning journalists Amy Goodman and Juan Gonzalez.
On DN! a diversity of voices provide a unique and sometimes provocative perspective on global events, not often found on mainstream US media. These include independent journalists, grassroots leaders, artists and academics, African Americans, women, Hispanics, Asians, and activists in areas such as labor, immigration, the environmental, LBGTQI rights, disability rights, and peace and justice politics. Getting DN! on the air in the Detroit Metropolitan area would be a great public service to our community.
DN's reporting includes breaking daily news headlines and in-depth interviews with people on the front lines of the world's most pressing issues.  In more than two decades of fearless independent reporting, its groundbreaking coverage of critical global events have included the following.
1999: The DN! team covered the World Trade Organization's meeting in Seattle, broadcasting an eight-day special titled The Battle of Seattle which documented the action in the streets and the explosion of anti-corporate globalization activism onto the world stage.
2003: With the U.S. mainstream press parroting Bush administration claims of Iraqi WMD's and  involvement in 9/11, DN! provided world-wide daily reporting with experts challenging these assertions. DN! also covered the massive global protests against the invasion of Iraq, largely ignored by  U.S. media.
2004: Amy Goodman was the only reporter on the plane with ousted Haitian President Jean-Bernard Aristide as he defied the U.S. government and attempted to return to Haiti from forced exile in Africa.
2005: DN! provided extensive Hurricane Katrina coverage, from the Ninth Ward to the crises at the Superdome and convention center, exposing the government's inadequate response.
2004-2020: DN! has covered climate change continuously for more than ten years, from the 2009 United Nations Conference of the Parties, through the 400,000-person People's Climate March in New York City in 2014 and the Paris Climate Summit in 2015, to the unsuccessful 2018 Madrid Climate summit and this year's World Economic Forum in Davos, Switzerland, focusing on the inspirational work of 16 year old Swedish climate activist, Greta Thunberg.
2011: DN! provided on-the-ground  coverage of the Arab Spring, with correspondents on location in Egypt and Libya. DN!'s incisive live reports from Tahrir Square reverberated globally, breaking through the Egyptian government's electronic media shutdown.
2011: DN! extensively covered Occupy Wall  Street, from its inception to the dramatic standoffs between protesters and police.
2016: DN! was one of the few media outlets to cover the protest encampment at the Standing Rock Sioux reservation in North Dakota. DN! reported on the indigenous peoples' unprecedented resistance to the Dakota Access Pipeline, engaging  the world's attention.
Today: DN! has continuously covered the Israeli/Palestinian conflict without ignoring Israel's violation of Palestinian human rights, as the corporate media usually does. In 2018 DN! covered the Gazans' Great March of Return where approximately 200 peaceful Palestinian demonstrators were killed by Israeli snipers.
Today: While the mainstream media obsessed over "Russiagate" and "Irangate," DN! also covered grass roots anti-government protests in Lebanon, Chile, France, Bolivia, Haiti, and Hong Kong
These many accomplishments and others explain the rapid expansion of DN!'s reach:  One of public broadcasting's fastest growing programs, DN! now broadcasts through more than 1,400 non-commercial TV and radio stations in the US and around the world including nearly 100 public television and public radio channels and over 300 community and college radio stations.
While DN! airs in Lansing, Grand Rapids, Kalamazoo, Muskegon and elsewhere in Michigan, it is nearly absent in southeast Michigan. (It can be seen via several expensive cable providers in just a handful of communities, not including Detroit.) When Amy Goodman's staff requested Detroit Public TV to consider adding DN! to its schedule several years ago, they were rejected. In the current grass-roots campaign, we are mounting a grass-roots campaign of public pressure to bring change to the priorities of our public broadcasting stations.
Detroiters deserve to see and hear DN!, one of the world's leading U.S independent daily news broadcasts.  Many prominent peace and justice organizations and individuals) have joined the campaign, including the Boggs Center, and the list grows daily.
If you are interested in joining or assisting with this campaign, please go to don-dn@googlegroups.com.