July 24th, 2018
July 24th, 2018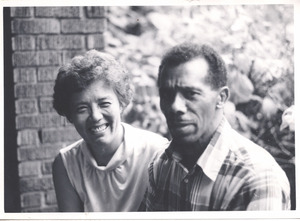 Thinking for Ourselves     Shea Howell A Country Not Yet Born:
Remembering Vincent
Vincent Harding has been on my heart these last few days. July 25 marks the passing of 87 years since he was born. Many know him as a theologian, an historian, a friend and collaborator of Dr. Martin Luther King, Jr.  He was the primary author of the 1967 speech delivered at Riverside Church where Dr. King denounced the war in Vietnam, identified the U.S. as the greatest "purveyor of violence" on the globe called for a "radical revolution in values against racism, materialism and militarism." Vincent thought it was that speech that marked King for destruction by the white power structure. Its vision was too expansive, too challenging, too inclusive, to be allowed to stand.
I first met Vincent in the mid 1970's through his work with the Institute of the Black World (IBW). Based in Atlanta, Vincent was the primary energy in bringing together a group of activist intellectuals to develop analysis and new ideas to further the Black Freedom Struggles. In the course of its life from 1969 to 1983 IBW developed the foundation of African American and African Studies departments in Universities and colleges throughout the country, helped create a larger consciousness about the breadth and depth of thinking among the African diaspora, and encouraged the works of intellectuals such as C.L.R. James, Walter Rodney, Julius Lester, Sylvia Wynter and Robert Hill.
In 1976, as part of this commitment, Vincent had agreed to publish a conversation between James Boggs and Xavier Nicholas entitled "Questions of the American Revolution." It was in connection with publishing this work that I met Vincent and his family as they traveled to Detroit to further their relationship with James and Grace Boggs.
My last conversation with Vincent was in April of 2014. I was helping arrange a speaking engagement for him in Detroit as part of the Twisted Storytellers series. Shortly before he was to come, he became ill and died a few weeks later on May 19 at the age of 82.
Over the course of those years I saw Vincent frequently, often in Detroit when he visited to speak, especially against war, weapons and violence. We attended conferences and gatherings together. Vincent always asked the hard questions, always reminded us that we had much to learn from the struggles of those who had gone before us, those ordinary people called to do extraordinary things. In the early part of the 21st Century we worked closely with the Beloved Communities Initiative, looking for the places and spaces where people were creating the future as they put principles of love, compassion, joy and productivity into practice. This search for what we came to call "spirit rooted activism."  It was guided by the web of relationships Vincent had created across this land over decades of quiet organizing.
I have many lessons from him, many questions still lingering with the sound of his voice. But for me today, his greatest gift was the understanding of how complicated and complex movement times are. They are never the simple, clear, bold efforts of sure sighted people, as conventional history wants us to think they are. Rather they are the results of people filled with doubts, but finding their ways to action, of people singing themselves into courage.  They are moments of creativity and compassion, as well as moments of conniving and self interest. But it this movement of people, trying to work out what democracy really can look like, that has been the best promise of America.  This week as many of us gather to remember his life and legacy, his basic question of how do we live as citizens in a country not yet born remains as crucial as it was more than half a century ago. This is the only path of hope.
—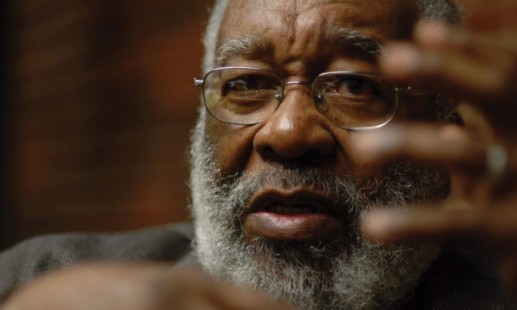 There is a River & The Inconvenient Hero: A Tribute to Dr. Vincent Harding  The Charles H. Wright Museum Wednesday, July 25, 2018 at 6 PM
Panel Discussion | Q & A | Book Signing
Speakers: Aljosie Harding, Teacher, Researcher, Librarian, Organizer, & Activist  William Strickland, Ph.D., Professor Emeritus, Department of Afro-American Studies, UMass-Amherst Shea Howell, Ph.D., Professor of Journalism, Oakland University Frank Joyce, Author & Activist
This event is free and open to the public. For more information call (313) 494-5800.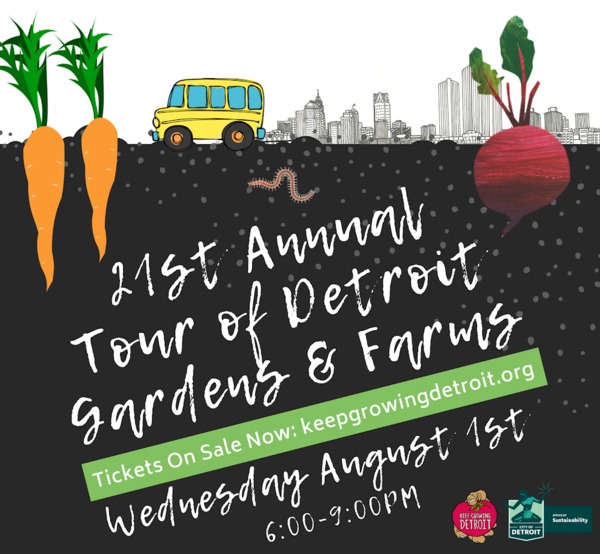 CONTACT: press@detroitjustice.org                                                                              PHONE: 313-736-5957   WEB: www.detroitjustice.org
Detroit Justice Center Sues Wayne County in Federal Court to Defend Public's Right to Referendum on New Jail Suit alleges County provided only "sham notice" of its intent to issue bonds to finance new Criminal Justice Complex
DETROIT, MI, July 18, 2018—The Detroit Justice Center (DJC) filed a lawsuit in federal court Tuesday to demand that Wayne County properly notify residents of its intent to issue bonds to finance a new Criminal Justice Complex. The proposed complex, which would include a 2,280-bed adult jail and a 160-bed youth jail, has been met with significant public opposition.
In April of this year, the Wayne County Commission approved the issue and sale of up to $425 million in bonds to fund construction of a new jail and court facilities to replace the "Fail Jail" on Gratiot. By statute, Michigan voters have the right to seek a referendum on the issuance of bonds for capital projects. This right comes into being upon the publication of a Notice of Intent to Issue Bonds and expires 45 days later. On June 7, the County Commission voted to give final approval to the Criminal Justice Complex and to authorize issuance of bonds. The time period for a referendum had passed, unnoticed by most Wayne County voters.
According to the lawsuit, the notice published by the County on April 17 provided virtually no notice, stripping Wayne County voters of their right to a referendum on $425 million in additional public debt as well as the jail itself. Attorneys argue that:
-The notice failed to accurately describe both the project and the bonds themselves. Of particular significance, the word "jail" is not found in the notice. A layperson encountering the notice would be left with little idea of what was being built or how much it would ultimately cost taxpayers.
-The County published the notice in a manner calculated to minimize—rather than maximize—actual notice. Wayne County published a notice in the print-only edition of the Detroit Free Press and Detroit News on a Tuesday—the lowest circulation day after Saturday. The total estimated print circulation for both papers in Wayne County on a Tuesday is 22,714—approximately 2% of Wayne County's 978,638 registered voters.
-The notice cannot be found online using popular search tools such as Google, Bing, or Yahoo. The notice was not placed on the Commission's website or Facebook page. The notice can only be found online by searching a public notices database linked to the Detroit Free Press and Detroit News websites. However, a search using the keywords "Wayne County Jail" or even "jail" would not produce the notice because it fails to mention the jail.
-Community members concerned about the Community Justice Complex were aware of the public right to referendum triggered by publication, and they actively sought information on the notice's publication. When one plaintiff contacted a Commissioner's office in early May to obtain information regarding the publication date, he was told the notice had not yet been published. Indeed, the County's notice appears to have eluded even the Commission's members.
The lawsuit, filed by the Detroit Justice Center on behalf of three Wayne County registered voters, argues that by publishing a notice that was a mere gesture—not actual notice—Wayne County failed to fulfill its statutory obligations and deprived its residents of their fundamental rights without due process.
Prior to filing this lawsuit, the Detroit Justice Center and community advocates requested that the County reissue the required notice. On June 26, DJC wrote to Wayne County Executive Warren Evans and the Wayne County Commissioners on behalf of citizens, community advocates, and attorneys who were alarmed by the revelation that the County intended to proceed with issuing the bonds. Signatories included American Friends Service Committee's Michigan Criminal Justice Program, Black Youth Project (BYP 100), Civil Rights Corps, Detroit Action Commonwealth, Detroit Nation Outside, Detroit People's Platform, Good Jobs Now, JustLeadershipUSA, the Michigan chapters of the National Conference of Black Lawyers and the National Lawyers' Guild, Street Democracy, the Wayne County Criminal Defense Bar Association, and others.
Wayne County Executive Warren Evans has declined requests to meet or republish the notice, claiming through the County's legal counsel that the notice was sufficient.
"The law requires voter input for a reason," said Eric Williams, a staff attorney at the Detroit Justice Center. "The people of Wayne County have a right to weigh in before saddling future generations with debt and, in this case, more jails. If this right is trampled on, then decisions are made with little connection or input from the people most impacted by them."
Wayne County residents have long voiced concerns about the proposed new jail. For example, a Commission meeting on February 16th, 2017 was delayed by 42 minutes due to a demonstration by residents expressing their opposition to the jail. In April 2017, protesters gathered in front of the unfinished Gratiot Jail for two hours to criticize the County's choice to allocate funds to a jail project rather than community resources. At two community meetings held by the County this spring, an overwhelming majority of residents opposed the Criminal Justice Complex, citing environmental concerns, cost concerns, and questioning the need for a new jail. At the meeting, residents asked for more public investment in mental health supports, affordable housing, and education, rather than new jails. Read yesterday's filing of Buni et al v. Wayne County here.
A PDF version of this press release is available here.
The Detroit Justice Center is a non-profit legal organization that works alongside communities to create economic opportunities, transform the justice system, and promote equitable and just cities. Read more about us at www.detroitjustice.org.
A Sweet Water Learning Journey Kim Sherobbi
Our learning journey and exchange at Sweet Water Foundation accomplished its mission. Through stories and interaction with others in Chicago, we were repeatedly reminded about the importance of work. More than just a garden. More than just feeding people. More than just a job. Our work is impactful and transformational. Our work is wholistic. Our work can put us in danger. These statements, offered in conversation and fellowship, deepened relationships between Detroiters, the two cities and activists.
Throughout our trip, we heard stories of people's struggles to become stable. Narratives about feeling useful and living a life with purpose. Being a family.  Sweet Water Foundation was referred to as a sanctuary. A place of respite. A liberated zone. Through these stories, it became more apparent that stabilizing people allows for actualizing a culture that values all living things. Stabilize to Actualize is a phrase that resonates within me now. Our journey to Sweet Water has caused me to intensify my commitment to revolutionary work. In addition, it left me with questions such as:
How do we stabilize people mentally, physically and spiritually?
How will the bond between Detroit and Chicago continue? Strengthen? Benefit our revolutionary work to create a peaceful and just world?
Some of the answers to my questions may have come from Emmanuel. During one of our gatherings, he identified housing, food, finances, transportation and access to a phone as essential components for the stabilization process. Although it was not stated directly, access to a supportive and nurturing people is necessary for community members to become settled. Much of what he stated I heard or thought of before. However, seeing and listening to the responses to what Emmanuel was saying from predominantly young black males who are now committed to transformational revolutionary work engaged my inner-spirit in a new way. Also, witnessing the humility and feeling the energy of the people in the room made a huge difference. Birwood House and Feedom Freedom Growers people where there. Stephen Hanes was there. Godsil was there. Visitors from Columbia were there. Young white college students who are searching for their humanity were there. Many others were there. It was a moment of transformation and connection. One that can be better understood through experience than explanation.
Emmanuel spoke about the militarization that was happening in Chicago. Sound weapons that bring people to their knees. Rubber bullets. Families being taken to prison just for suspicion. He spoke about the need to have various conversations about race, oppressive conditions, strategy and responsibility. I have never heard Emmanuel speak with this level of consciousness and conviction. I appreciate his awareness of this time on the clock of the world.
To sum it up, there are many unanswered questions and much work still to be done. With persistence, creativity and love, our work will move forward. Although doing revolutionary work can be emotional and grueling, it is wonderfully fulfilling.