We Are the Leaders We Have Been Waiting For


Rich Feldman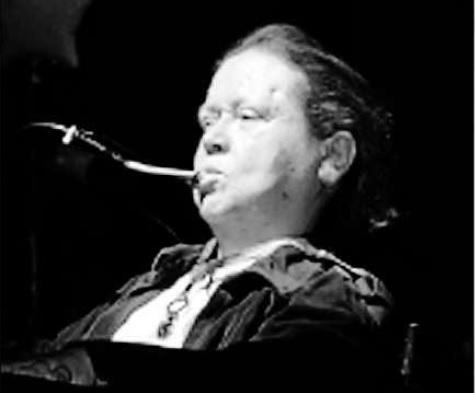 We will know their names, like we know the names of Martin & Malcolm, Ella Baker, Harriet Tubman, Lloyd Garrison, Ed Roberts, James Boggs, Justin Dart, Vincent Harding, Wagari Maathia, Amilcar Cabral, and so many others from our country and across the world.
I know their names because Grace, Judith and Ron were my mentors. Their being, their questions, words, and their contradictions are inside my mind and heart everyday. They were never satisfied with our present understanding of current dangers or with our abilities to simultaneously name the emerging opportunities which could advance our commitment to create a revolutionary movement in our neighborhoods or across the nation or world.  They always lived with a deep understanding of the concept "unity of opposites" that focused on the urgency of now and the long haul. They were all self-sacrificing, living life based upon their passions, resilience and a sense of self-worth that some will say transcended self-centerdness, correctness and individualism.
Grace, Judith and Ron loved our family. Each was very different and I am really fortunate to have this foundation upon which to continue to make my small contribution to "making the world a little better than I found it."
Judith Snow believed, practiced and lived inspiring others to recognize that regardless of abilities, physical or mental, we are all part of the human condition. Only thru inclusion and a commitment to interdependence and community could we even imagine community. She traveled across the US in a bus painted with the slogan: Peace thru Inclusion.
Judith and her Canadian comrades birthed the concept and practice of Circles of Friends/Support which was critical to our parenting of our son Micah.
Judith visited Detroit and actively participated in our Re-Imagine Work Conference of 2011 and our New Work-New Culture Gathering in 2014.  When Judith rolled into the room and spoke at the Oakland University Board of Trustees to testify supporting Micah in his struggle to live in the dormitory she clearly stated that the university had two choices:  "Act as dinosaurs or leaders: your choice."  Her voice, spirit and clarity that all labels and boxes needed to be challenged and that included our own too often ideological constructs.  Judith's work and legacy will continue with the work of the Inclusion Institute and her comrades across Canada and the world.  I will never forget her conversation with Grace at our home when passionate thinking and dialogue related to human potential, the human condition occurred when two women leaders who truly believed in the great expectations for each individual and for humanity and the planet engaged.
Grace Boggs died after 100 years and 100 days of life. When I wrote the introduction to Conversations in Maine: Exploring Our Nation's Future in the fall of 1977, I ended with: "As we and our friends become parents, the year 2050, when our children will be seventy years old becomes less abstract.  What kind of human beings are we projecting? What kind of family? What kind of community and nation?  What kind or World?"
That was almost 40 years ago.  I often return to this paragraph.  Grace Lee and James Boggs, provided me with a way to understand the world, think dialectically, challenged me to become less arrogant and always to assume leadership as we re-defined, re-imagined our work and commitments to the Next American Revolution. The Boggs Center has been my home and Field Street was my community university for thinking, practice, centering and questioning. We argued (sometimes loudly and sometimes under our breath or to others), agreed or disagreed and we returned to the questions and struggles we faced.  Grace "never stopped and never gave in or gave up".  Grace started every discussion with a question:  "What time is it on the clock of the World" or stated" we have not thought deeply enough about our evaluation of our practice or about concepts of democracy, history, community, education, art, work, philosophy, the list goes on." When meeting people in her living room she often said: "tell me about yourself." At 66, I finally have internalized the need to ask the "second question."  While I have always been impatient (sometimes arrogant), Grace was always asking of herself and everyone the next 5 to10 reflective, self-examining questions.
Last evening, I was at a Women Creating Caring Communities Planning meeting with about 40 women and a few men from UAW & Teachers unions, Detroit neighborhoods, churches, suburbs, labor and community.  Grace and Cindy Estrada (VP of UAW) re-established the annual International Women's Day Commemorations 6 years ago and Grace and Cindy have engaged these gatherings with the question:  
What does it mean to grow our souls?  Challenging us all to become solutionaries, new kinds of leaders, listeners, and activists so that this year our theme for March 5, 2016 is:  Women Creating a World Without Walls: Real Problems: Real Solutions . One of the women who has been active for a number of years brought her 5 year old son.  Eliza will be 100 years old in 2111.  As I work daily with impatience, frustration, and urgency, and we are daily challenged by the growing pain and fears of the brutalization of our system, our culture and our internalization of both, it is our responsibility to "name and celebrate" the visionary organizing and transformation taking place deep in our neighborhoods and deep inside our culture. I also know that the only purpose for Revolution is the evolution of Human kind. 50 and 100 years from now, the concept of "R(E)volution will become more clear as we each build upon Grace's statement: "These are the times to Grow Our Souls."
Grace died in October and the corporate media, the social media, wrote obituaries expressing her significance to the 20th century and to the ripples place in the river of history.  We have much to learn from each other, her impact and significance that we do not yet understand.  Social reality changes and individuals do matter.
60 days after Grace made her transition, our dear friend and comrade Ron Scott passed.  Ron was born in May of 1948 and was one year older than me. While still a mentor, Ron was more a peer than an elder.  We were both born and defined ourselves by our personal & activist experiences. We were both products and active players/contributors to the movements of the 60s.  Just as James Boggs engaged and challenged me to have authentic conversations about US & Global history, race, class, leadership, economics, Ron was a Detroiter who loved culture, music (he loved to sing) and would always begin conversations with the question:  Where did we come from? Where are we going?  Emphasizing the need to think strategically about movement building, Ron was clear that "everyone needed to change" and our job was to support people in their particular journey.
While Ron loved history and ideas, he also loved "serving the people, working to resolve grievances, immediate needs whether they were the attacks on individual citizens by police violence or when neighbors hurt, harmed, violated other neighbors or family members."  
Ron was a "man with a mission." He remembered details, stories and relationships.  Sometimes in agreement and sometimes in disagreement, we would argue, challenge each other's liberalism and evasion of self-criticism.  Ron's story from being a young man who organized a rent strike, affecting his entire family to decades later working with his sister and the youth from her church in Peace Zones for Life and the Detroit Coalition Against Police Brutality, he respected and loved his family.  His courage to participate in Let it Rip on local television to speaking Truth to Power or in face to face verbal confrontations with Emergency Managers in Detroit will remain in my spirit and my definition of revolutionary leadership for ever.  He spoke to Truth to Power, personally felt the pain of others and knew that revolutionists assume responsibility to nurture others to think, reflect, historically evaluate and project a revolutionary road to travel.
Thank you Grace, Ron and Judith.  As I continue onward and inward, you have added stars in the universe which become brighter to our ideas as the crisis intensifies and the world gets darker.  As the sky darkens the 'stars' (words, practices, memories, visions) emerge lighter and our revolutionary road and river of history becomes more clear.  
"Were the leaders we have been waiting for " challenges me to define, re-imagine and focus my contribution to a world that I did not choose to be born into but I do choose my journey & responses